Above is the last known photo of Alanis Morissette before getting a haircut. (I made that up, it's just the last photo she posted to Instagram with long hair.) Her hair was bleached blonde and it looked really fried. Look at the ends, she would need to go up to at least a chin length bob to fix all that. Well Alanis did one better, she got a short haircut and just went back to being a brunette.
Lately I've been on this 80s kick where I'm wearing vintage 80s pieces from Goodwill, often with white Reeboks and sometimes with leg warmers and maybe a scrunchie in my hair. It's rare that I have the nerve to put it all together, which is why I adore this look. Yes it can look frumpy but you know it does and you're still rocking it. It takes some nerve to wear round glasses and unflattering clothes like that. That hair is a commitment. Take the iPad out of the frame and she could call this a throwback photo and we wouldn't know the difference. (Except that she looks older. It's the styling though!)
Below is the photo of Alanis which all the outlets are using to illustrate her new pixie cut. It's not very flattering but again I'm here for her retro style.
Embed from Getty Images
As mentioned in the title, she reminds me of one of Elizabeth's alter egos on The Americans, the woman she played with the short hair when she had to pretend to be her husband's sister. (That's not a major spoiler! Watch that show on Amazon Prime if you haven't, it's well worth it.) This is the look I'm talking about.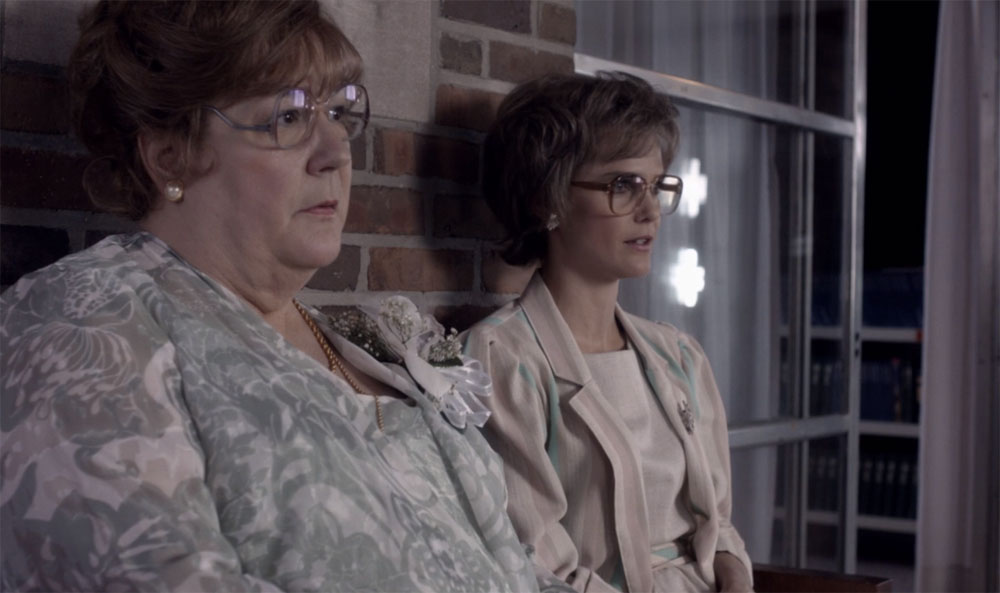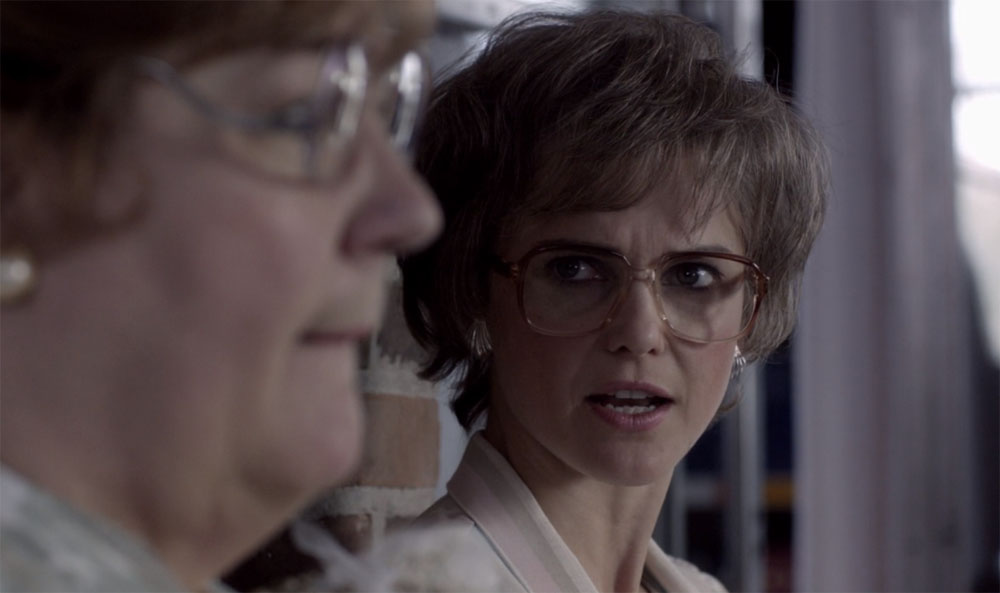 You see it too right? Alanis needs some Sally Jessy Raphael glasses to complete this look. I'd also like to see her puff the sh-t out of her hair. Alanis is working on the Jagged Little Pill musical. It's currently in rehearsals and will premiere at the American Repertory Theater in Cambridge, Massachusetts, in May. It's a new story based on a book by Diablo Cody and Alanis wrote all the lyrics. She's really feeling the 80s and it's coming out in her style. Check out her theme earrings. I'm here…
Photos credit: Getty and Instagram