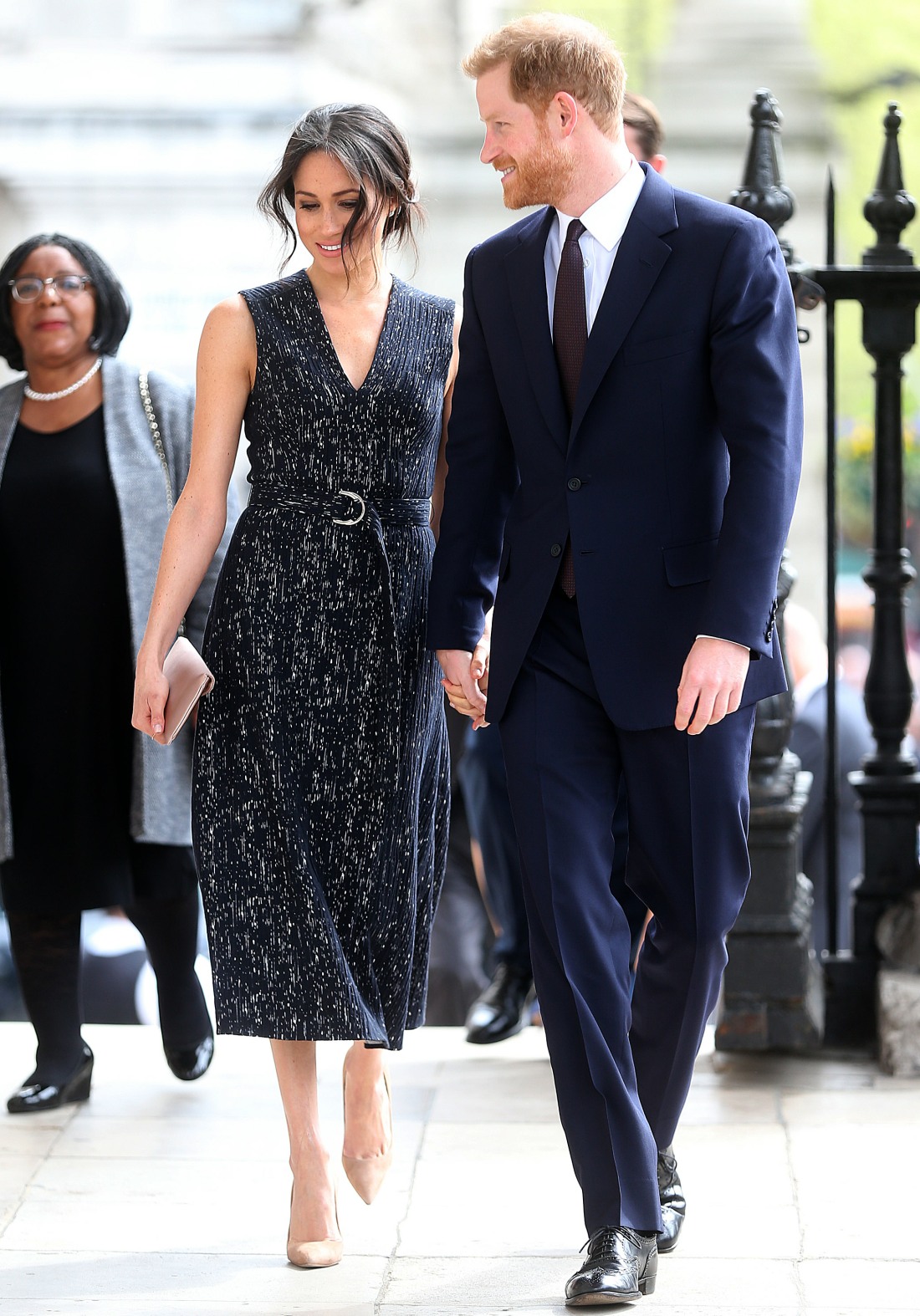 Good God it's busy today. Meghan Markle and Prince Harry had this on their schedule today, not knowing that this would be the day that the Duchess of Cambridge gave birth to the latest little heir, Prince T'Challa Philip Thomas Arthur of Cambridge (I'm just guessing). Harry and Meghan stepped out today for a memorial service for Stephen Lawrence, a black British man who was murdered 25 years ago in a violent, racist hate crime. It took nearly 20 years for his murderers to be convicted in a court of law, and the case was a massive thing in the UK. They changed the laws in Britain because of this case. People Magazine did an interesting article about it here.
So this is a serious moment. It's not a moment for frivolity whatsoever. Still, we're going to talk about her fashion, because of course we are. That's the point of all of this, and I mean that in a larger "this is why the royal family has embraced Meghan so quickly" sense too. It would have been fine for Prince Harry to attend this memorial service on his own, sans Meghan. But the New Woke Windsors have a shiny new toy: an African-American woman who is engaged to one of the most popular figures in the family. So of course Meghan was asked to attend, or maybe she even wanted to draw attention to this herself. Everyone wants to see these photos run in every publication, because that's the way the Windsors get to perform their wokeness, especially in the same newscycle where the #1 heir to the throne committed a racial microaggression against a British-Indian woman.
With that in mind, let's talk about fashion. Meghan wore this Hugo Boss dress which is fine. It's not LOOK-AT-ME but it's not a black sack either. It's got a nice cut, but the fabric – a stiff-looking black cloth with white "marbling" – is not great. Her accessories aren't great either – why put this dress with beige shoes and a beige clutch? Why not black accessories? But other than that, it's fine, as I said. She looks good, she looks pretty and she looks respectful towards the event.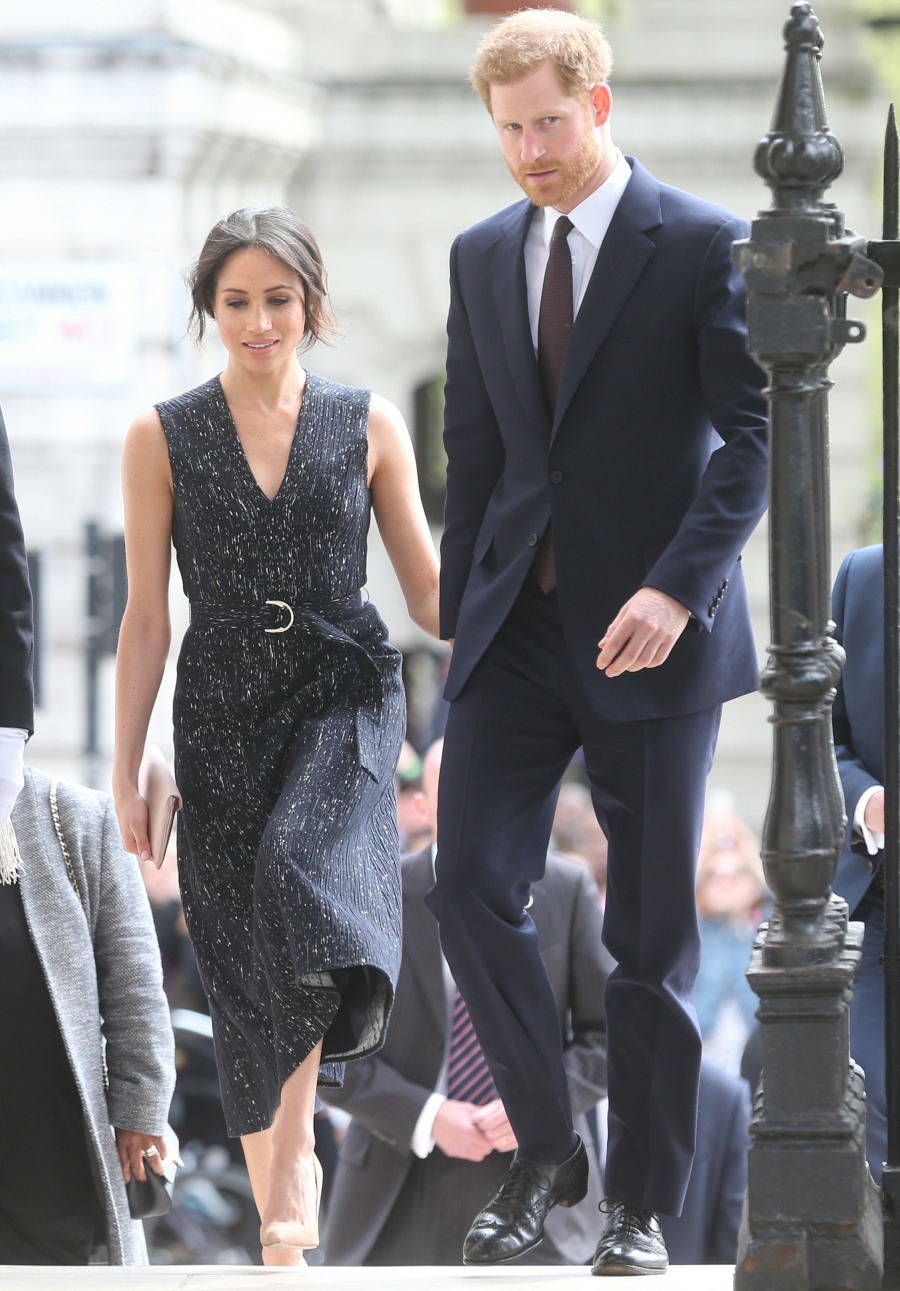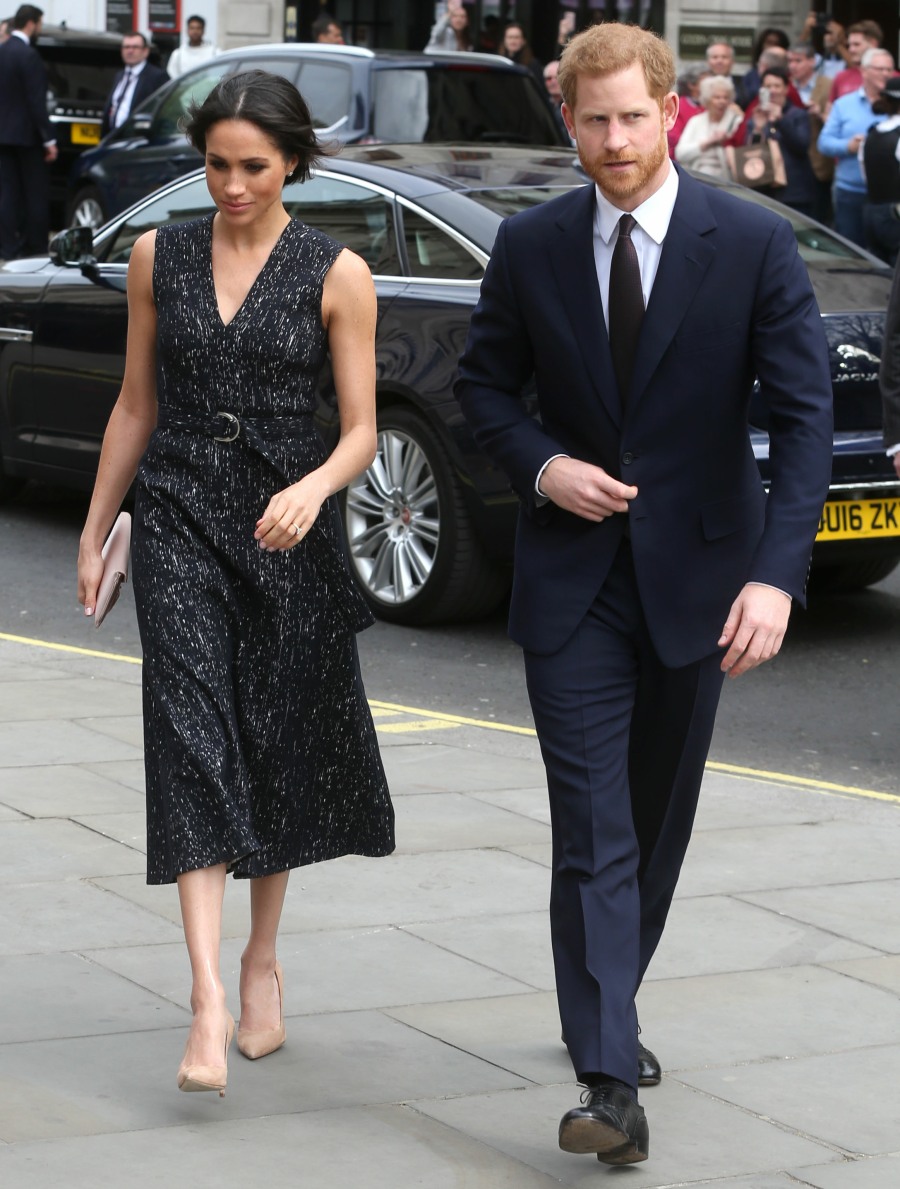 Photos courtesy of WENN.