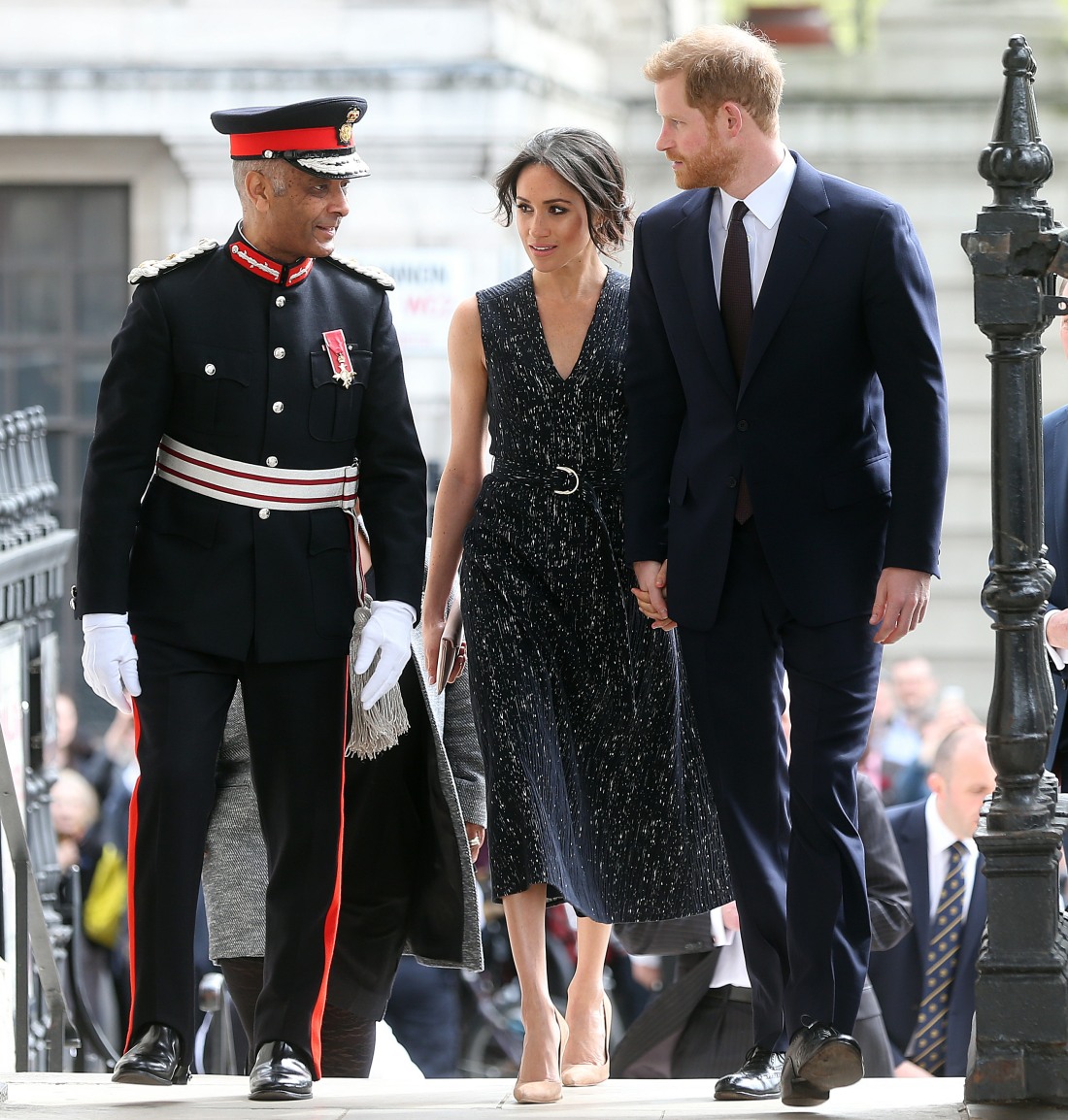 The birth of the new royal baby sort of overshadowed Meghan Markle and Prince Harry's Monday appearance, so here are more photos from that event. Meg and Harry attended the memorial service of Stephen Lawrence, who was murdered in a violent hate crime in England 25 years ago. It was one of those rare moments where certain members of the royal family seemed especially sensitive to the issues of communities of color. But all anyone wanted to talk about was whether it was appropriate for Meghan to wear a sleeveless Hugo Boss dress. I say yes, for what it's worth. Maybe I would have had stronger "nay" feelings about the dress if it was a funeral and not a memorial service. Maybe I would have had stronger feelings if it wasn't reportedly very warm in London right now. The dress was seasonally and occasion-appropriate, I thought. Let's protect Meghan's right to bare arms.
But of course there's lots of other gossip too. According to Katie Nicholl, Prince Harry and the royals might go out of their way to allow Meghan to "borrow" a piece of jewelry that Diana either owned or wore regularly (like, a piece that was part of the Royal Collection but which was given to Diana in her lifetime). Over the years, the Duchess of Cambridge has been "given" a few heirloom pieces which once belonged to Diana, besides the most famous piece, her engagement ring. I hope Meghan does get something from Diana's collection, and I hope it's something major! There's some suggestion that Meghan will get the diamond and pearl earrings given to her by the Emir of Qatar.
There's also a rumor that Harry has invited the entire Spencer side of the family to his wedding. Which is nice, although it could get awkward – I'm not sure the Spencers have ever been out in full force alongside the Windsors since Diana's funeral. William did invite Diana's sisters and the Earl Spencer, but he did not give them any major roles in the wedding. As for Meghan's side of the family… well… Andrew Morton says that his sources are telling him that Meghan didn't even invite her own FATHER. From Good Housekeeping's interview with Morton:
"It would be very sad if the guest list overshadows the wedding. [Meghan's half sister] Samantha … feels that some members of the Markle family should have been invited. It is ironic that a few days before the wedding, there will be a Markle Coat of Arms. Traditionally, that's presented to the father. As I speak now, it's not certain that he's even going. I spoke to members of the Markle family over the weekend, and they said that not one Markle has been invited, and that includes the father. So, go figure… At the moment, he doesn't seem to have his invitation. As far as I'm aware, he doesn't have an air ticket accommodation, or anything else. It looks increasingly like it will be Doria Radlan (Meghan's mother), who will walk her down the aisle."
I don't believe it. I mean, I believe that Morton's sources are telling him that. But I don't believe Meghan would just flat-out refuse to invite her father to her wedding. Maybe she took one look at those paparazzi photos of her dad looking at the Images of Britain picture book and decided to cancel his invite.
literally nothing is more pure than Meghan Markle's dad doing some reading to learn more about england pic.twitter.com/6lgvHg0pHK

— Dana Schwartz (@DanaSchwartzzz) April 4, 2018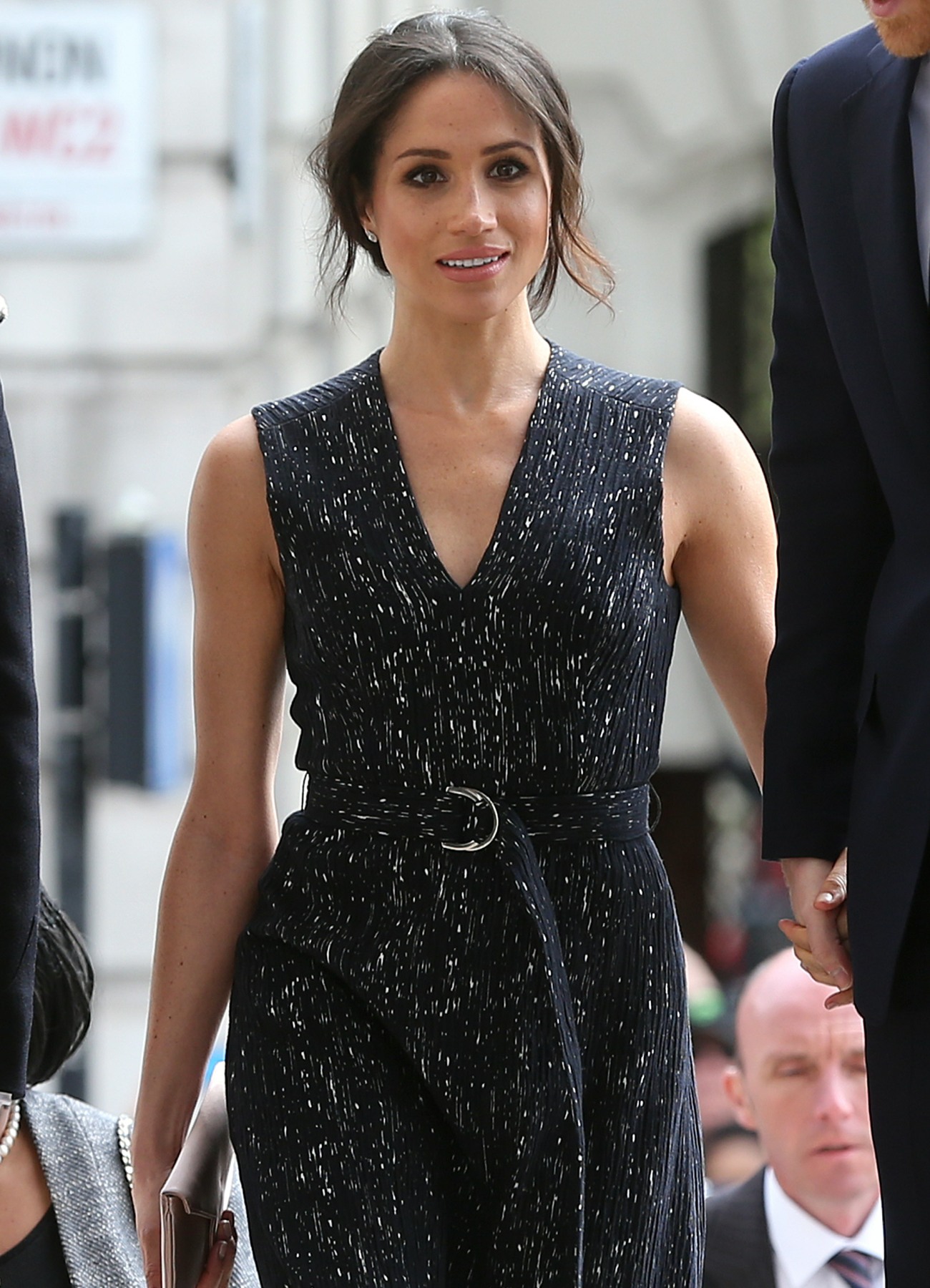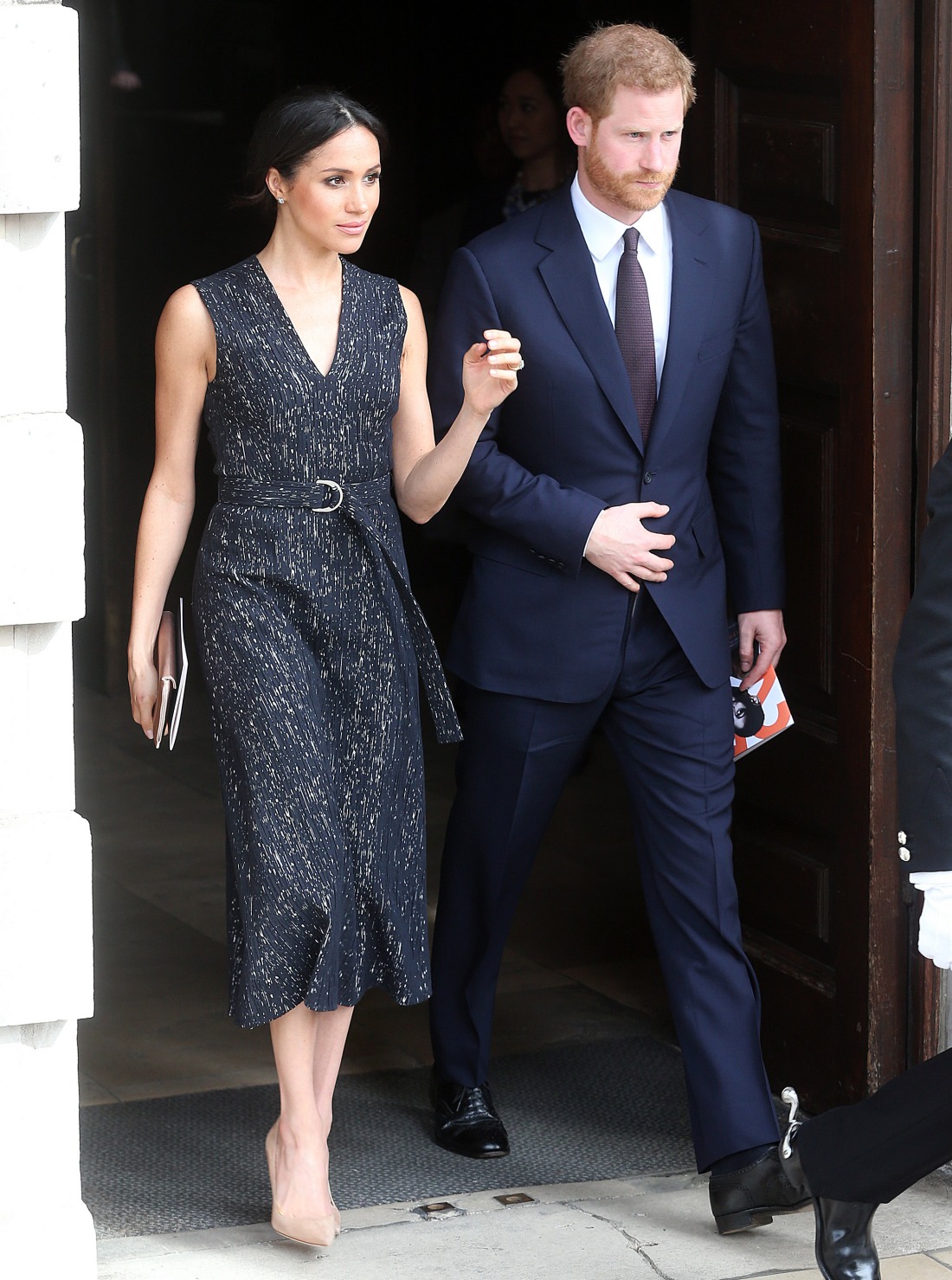 Photos courtesy of WENN.