There are a few things you don't see often in pop culture – a humble Kayne West, a well-adjusted Tom Cruise and Macaulay Culkin. The former child actor, now 37 (yes, I feel very old knowing this) showed up for a rare interview on Monday's Ellen DeGeneres show. He looked back on his career, including his most famous film, the Christmas staple Home Alone, and talked about his life after child stardom.
Macaulay, who must have made some deal with the devil as he looks almost exactly like his childhood self, said that the similarity is "a curse and a blessing. I have the same face." He added that "I can get into any restaurant I want without a reservation, but while I'm there everyone's staring at me." Of the role that made him famous, Mac admitted he goes into hibernation when the weather gets chilly, joking that, "I definitely don't [go out]. It's my season. It's Macaulay season. I try to go out less and less around that time of year."
If you do spot him out and about, however, don't ask him to recreate his most well-known pose from Home Alone. He said when asked, which is apparently often, he politely demurs. "I've been there, done that already." He also mentioned that he's been asked many times to screen the movie with fans, which he noted was "both flattering and creepy."
Mac talked about his decision to leave show biz at the peak of his career and attend high school, or, as he put it, "I lived the dream." He said he took around a decade off because, "I was tired of it, to be honest, I did like 14 movies in six years or something like that." He added that taking the time off was "the smartest thing I could have possibly done," noting, "I was away from home a lot. I was away from school. I needed something else….It was great to be around people my own age for once."
The actor certainly set up a solid financial foundation for himself, receiving the money he had earned at age 18. At the time, he recalled, "I felt like some kid worked really, really hard and I inherited all of his money." He went on to say that his current financial situation "allows me to treat everything like a hobby." His current "hobby" is his podcast and lifestyle brand, called Bunny Ears, which he describes as dealing with "things and stuff and stuff." The brand is a spoof on other celebrity brands, like Goop, and the podcast deals with a wide range of topics, from firsts to conspiracy theories. Guests have included Seth Green and Breckin Meyer.
My favorite part of the interview came when Ellen showed Mac a photo which he describes as "the most 90s photo" he's ever seen – a snap of him with Jaleel White (Urkel), Neil Patrick Harris (Doogie Howser) and the Fresh Prince himself, Will Smith.
It's great to see Macaulay looking so good. He looks way better than when he revisited his Home Alone character for a darkly comic video back in 2015. He's really got his act together and maybe this means he's once again ready to hit the big screen. To be honest, I've kind of missed him.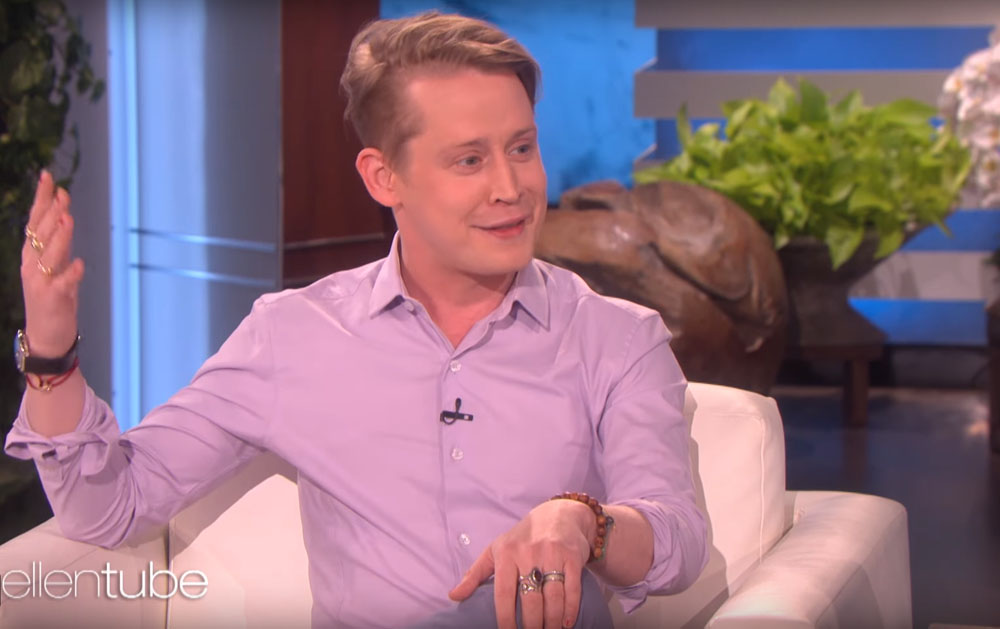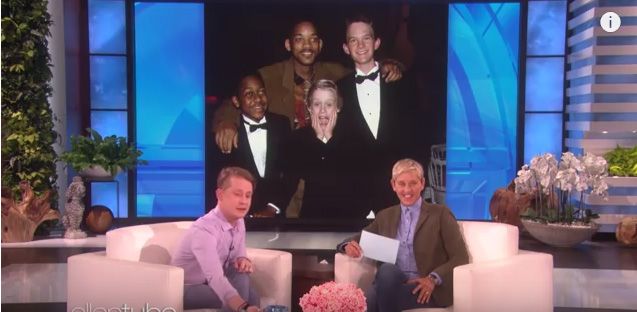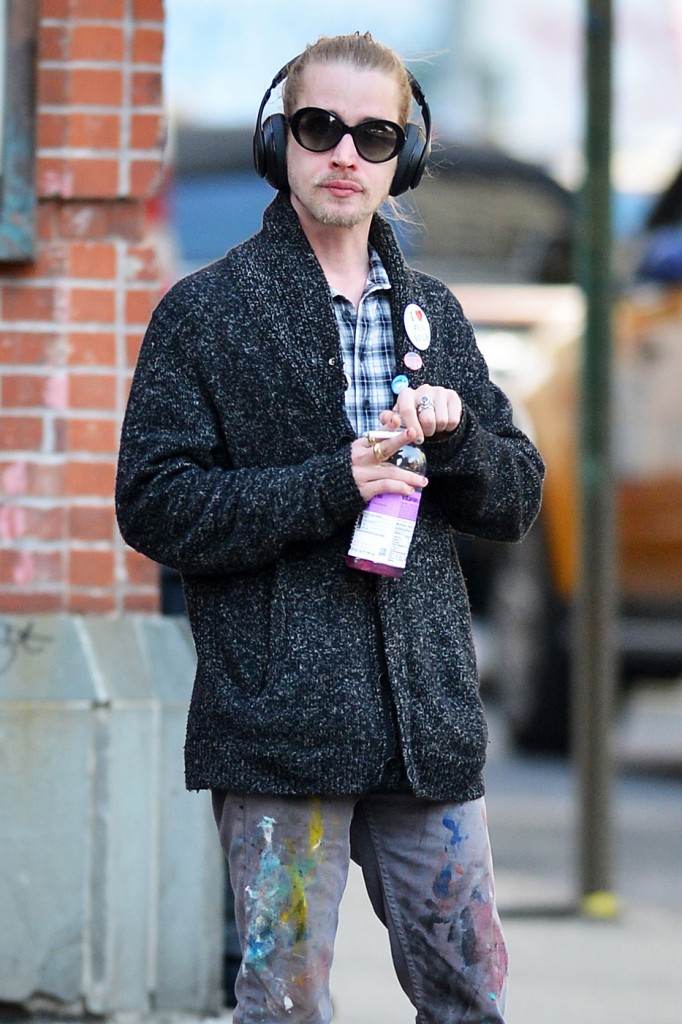 Photos: YouTube, Pacific Coast News, Getty Images