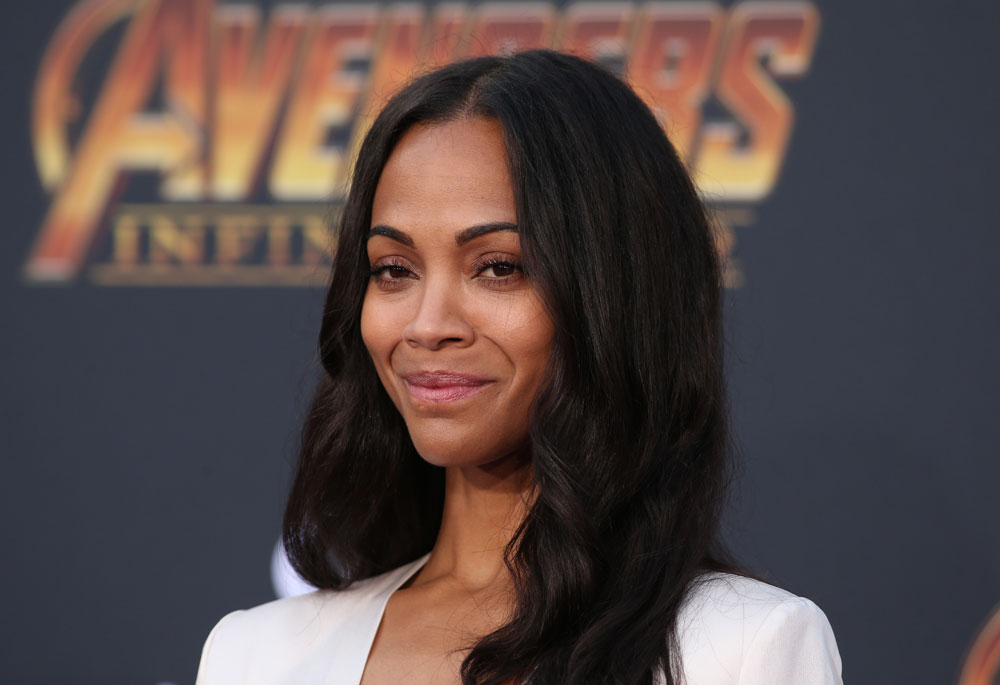 The superhero movies kind of wash over me. I love the dialogue and humor and get a kick out of the action scenes but I don't remember that much of the plot and don't ask me how they hang together. I thought Guardians 1 and 2 were highly entertaining, but I didn't realize that the characters would be in Infinity War. My 13 year-old son told me that it has to do with the Power Stone featured in the first Guardian. Apparently the Infinity War is over the six infinity stones, you can learn more about them here, on this Reddit thread. (This other thread my son showed me has a crazy infographic detailing how all the Marvel characters and stones are related. It was over my head but you may be into that kind of thing.)
We're of course doing the fashion, and first off is Zoe Saldana in a weird Givenchy black and white pantsuit with a giant bow belt. I always think of Charlize Theron's 2006 Dior Oscar dress when I see a big bow overwhelming a look like this. (Now that I'm seeing it, it looks way different but there's still that bow! effect.) I like the shoulder pads, the loose slouchy deep v-neck blouse and the mild retro touches on this outfit I just wish it didn't have the bow! Also her styling is weird. I love Zoe in the Guardians movies though, she's so good as Gamora.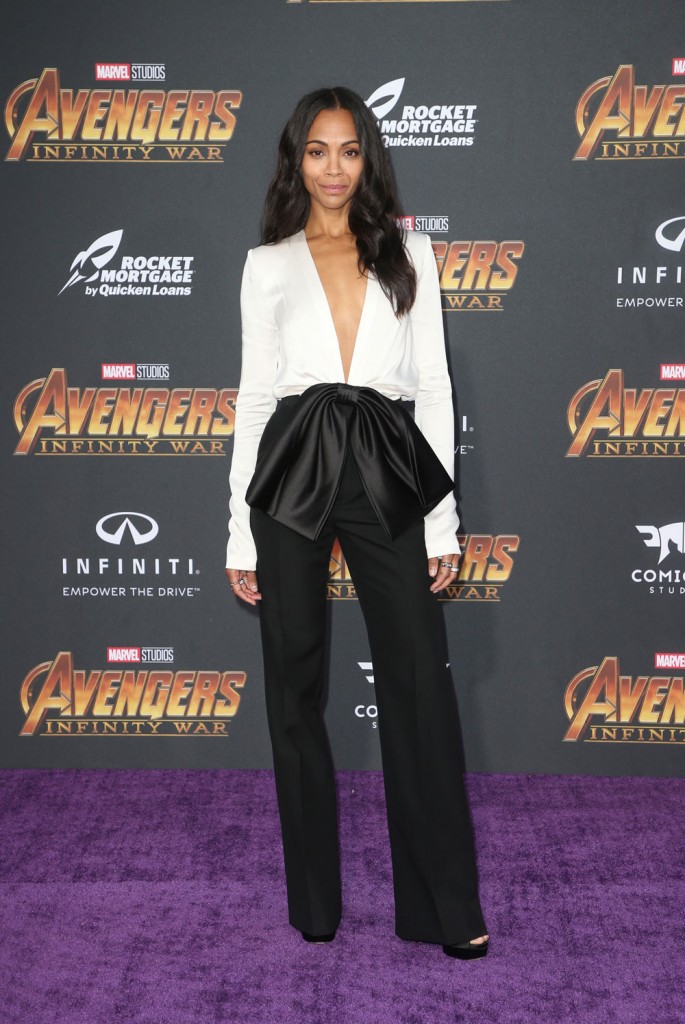 Pom Klementieff plays Mantis, and I expected her to have dark hair! She looks so different on the red carpet. I love the cut, material and pattern of this top and skirt combo but it needs to be more fitted.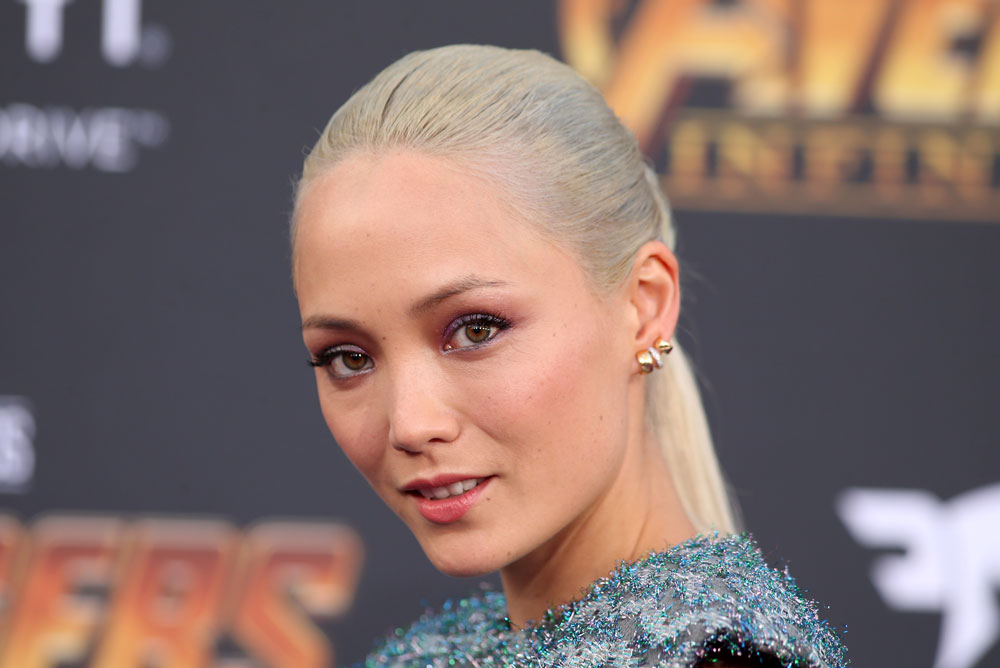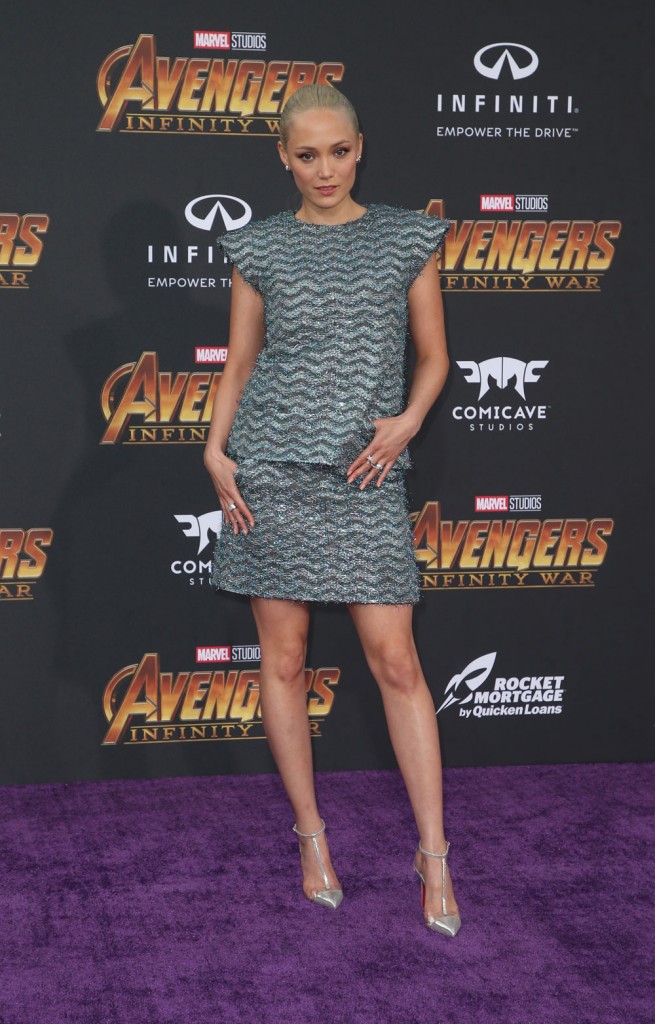 Karen Gillan is Nebula! I know this actress from Jumanji (that was much more fun than I expected) and she also starred in the short-running TV show Selfie. She's so pretty and yet her styling is bad and this dress with the little boob and hip curlicues is all kinds of wrong. There is a line of buttons down the back of the arm for some reason.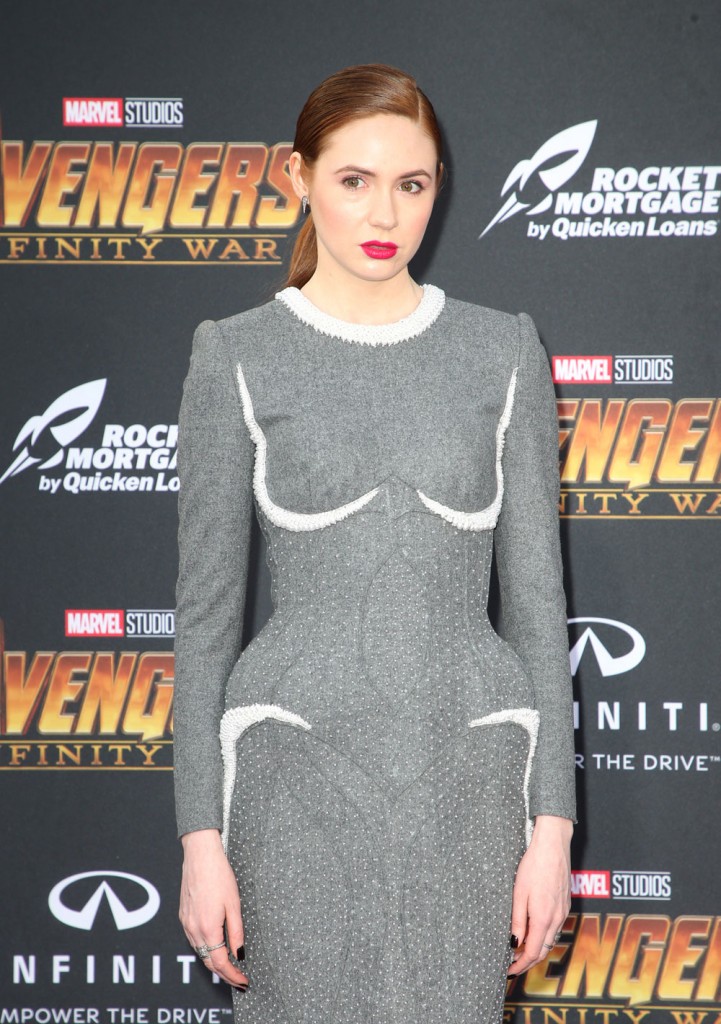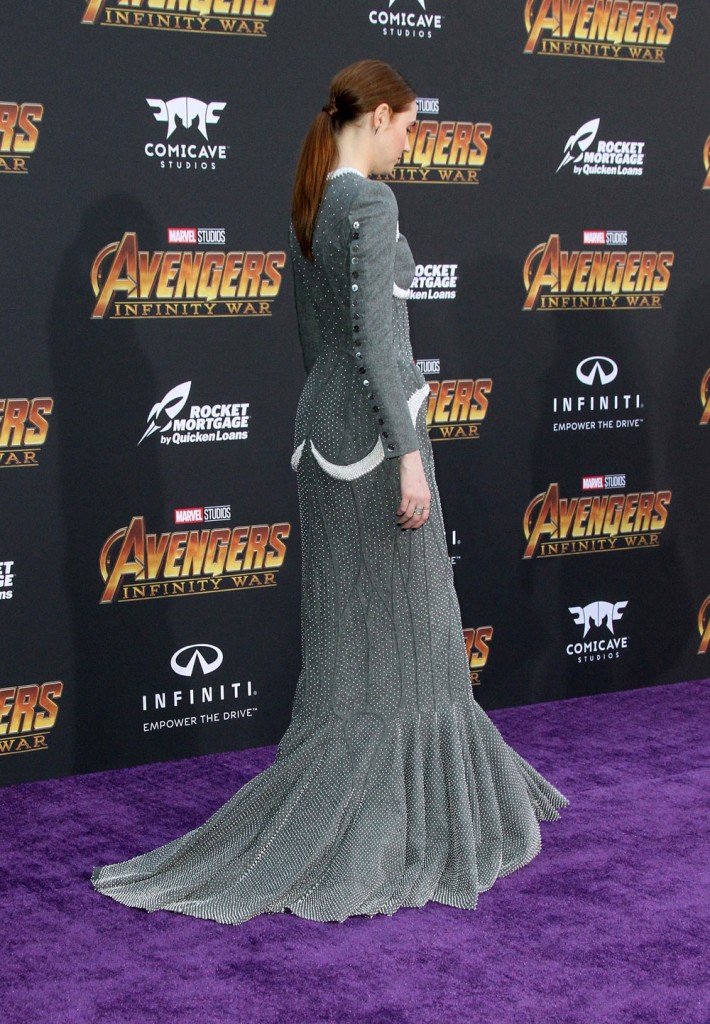 Speaking of wrong here's Ant Man's Evangeline Lilly in this horribly fug gold beaded monstrosity with bell sleeves and see through panels. I think I see her butt in that photo from behind. Something nice: I like her earrings and slick hair. That's all I've got.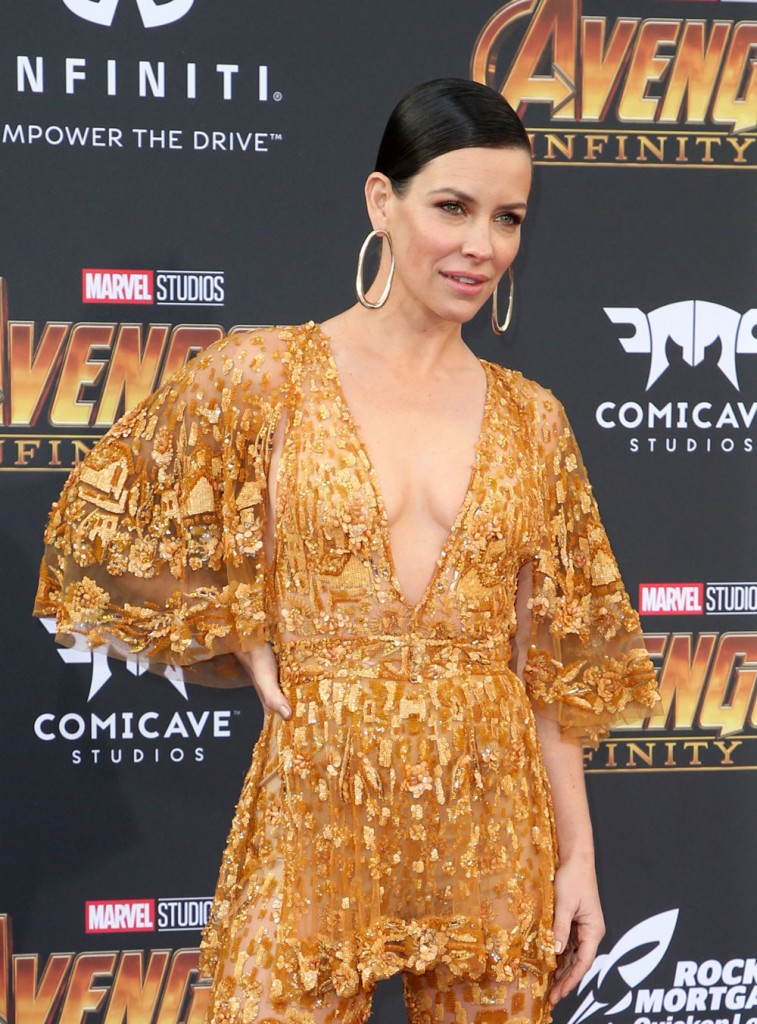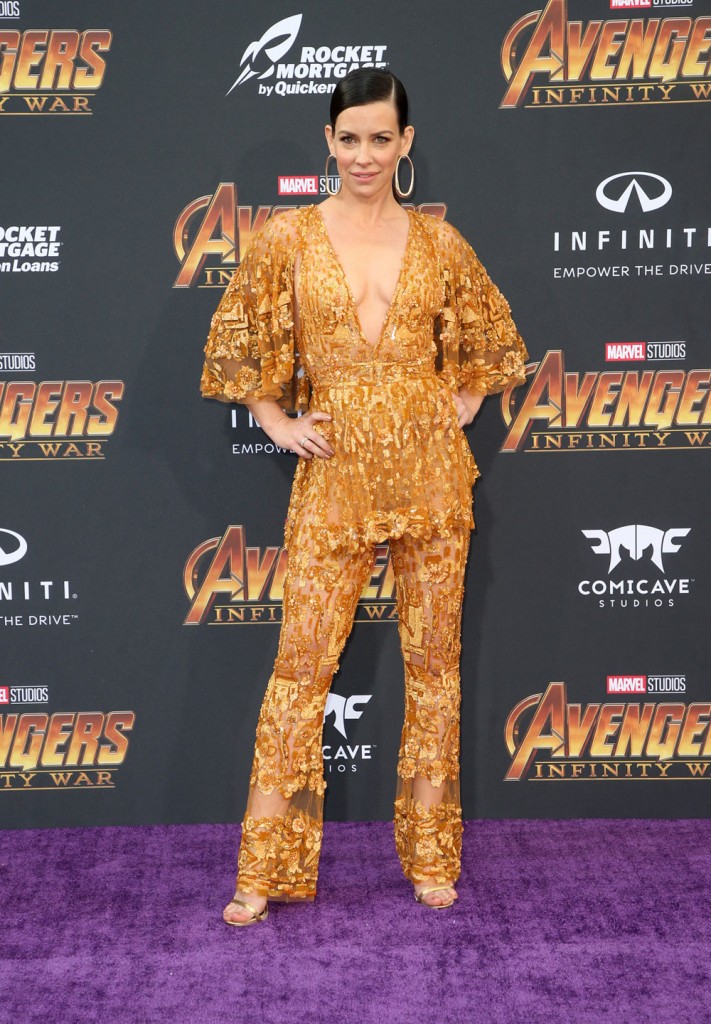 Here are some guys tacked on to the end. Chris Hemsworth is trying to grow out his '70s facial hair. He looks amazing as usual. Vin Diesel (Groot) wore little sticks on his jacket in tribute to his character. That looks dumb but I get the intent. Bradley Cooper didn't bother giving any nod to Rocket in his look, which was boring as usual. He needs to bring Irina Shayk with him to things. (This reminds me that Bradley used to date Zoe! I wonder if they had one of those "you look good" moments at the premiere.) Paul Rudd is 49. Dude has such a baby face! Finally Chris Pratt was kind of underwhelming in this checked shirt and wide tie. He needs to call up Chadwick Boseman's stylist.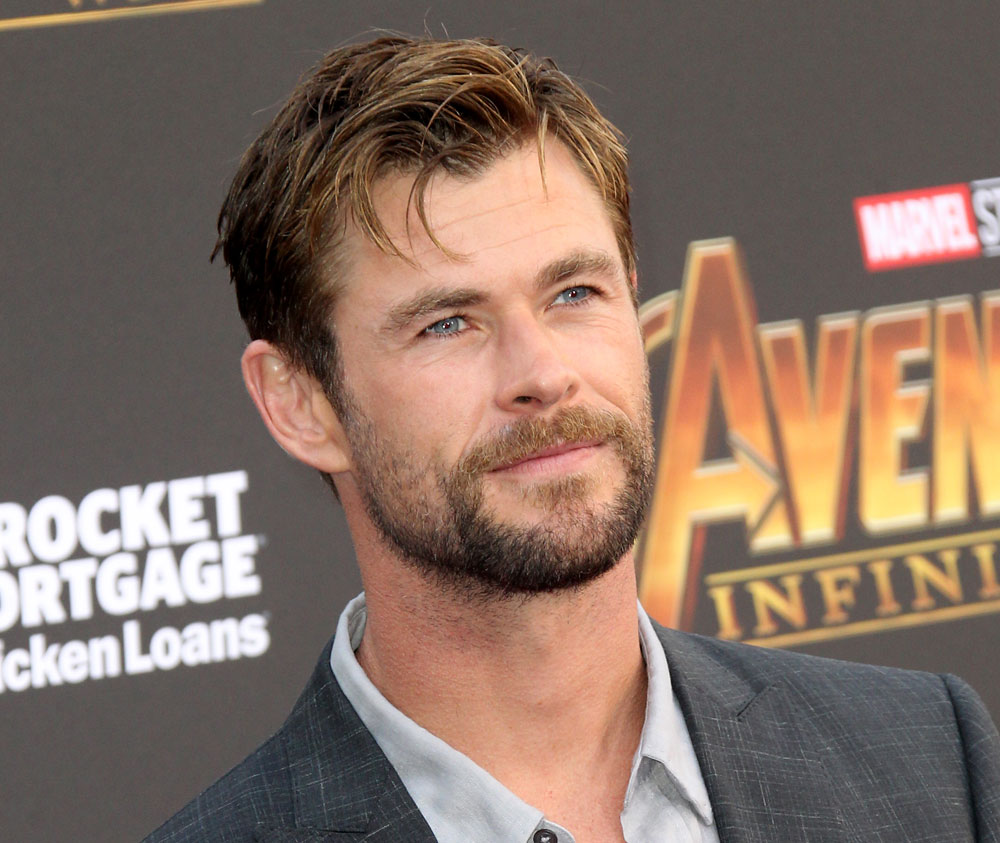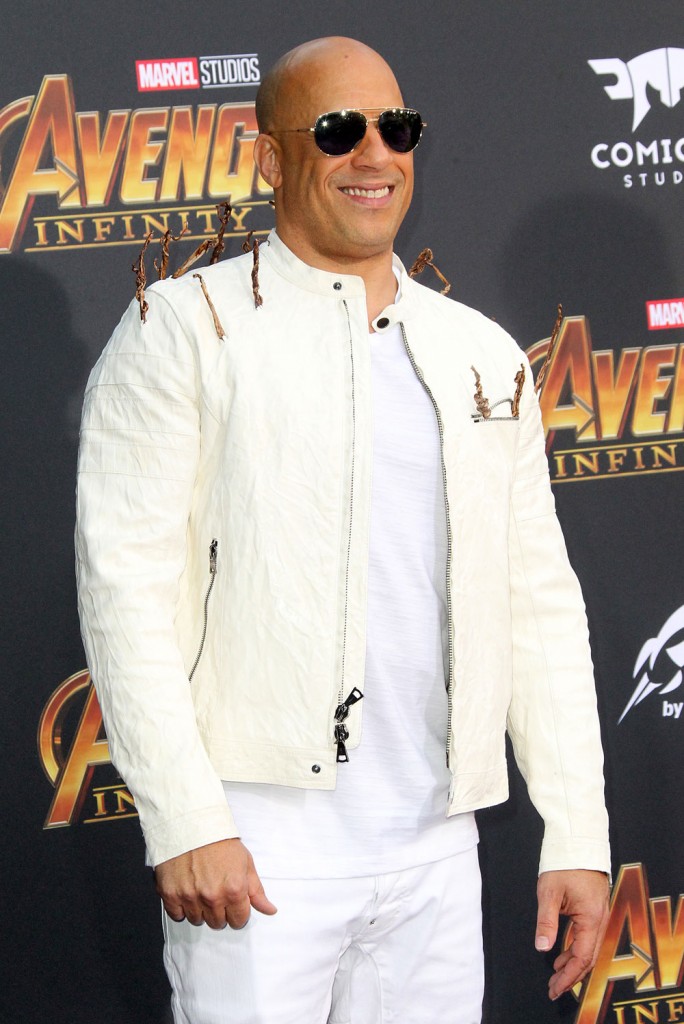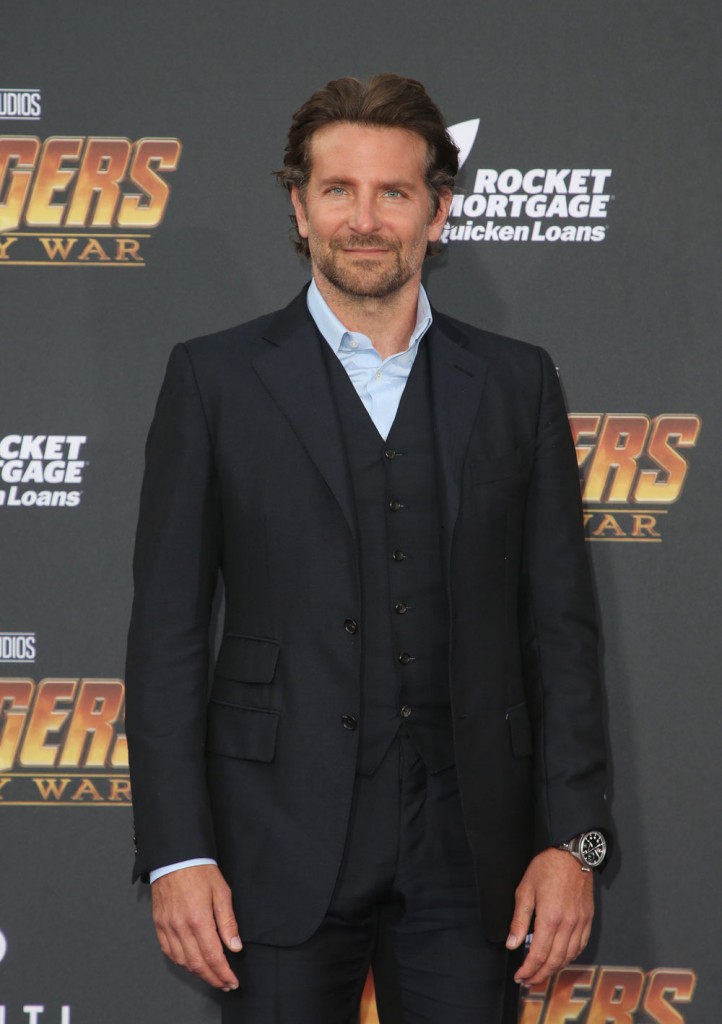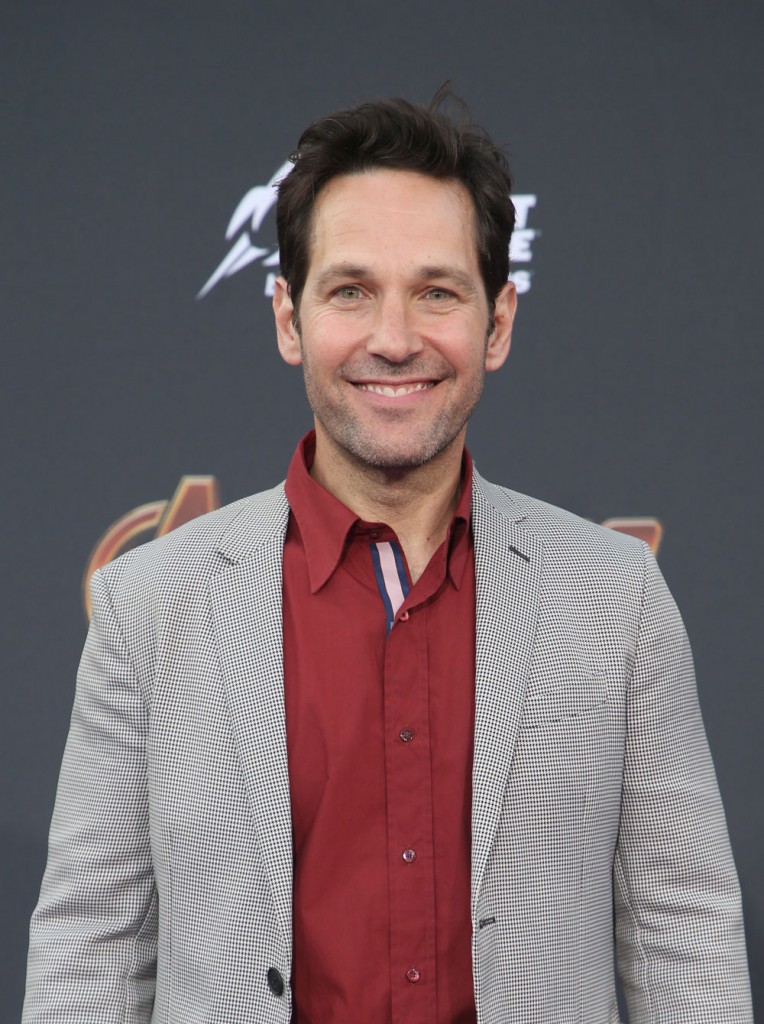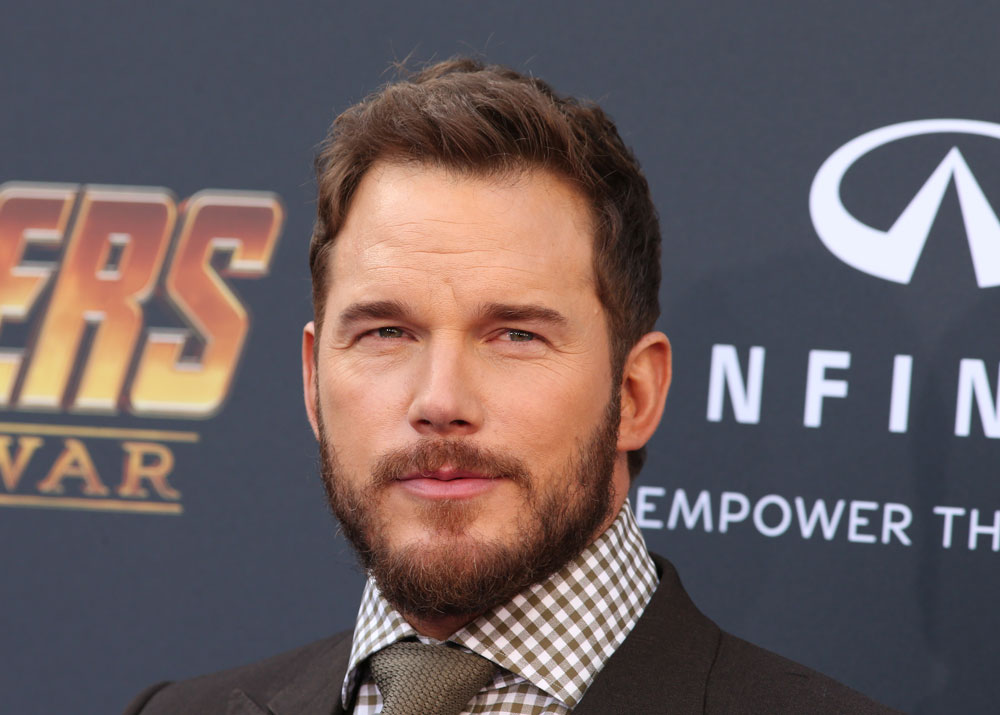 photos credit: WENN