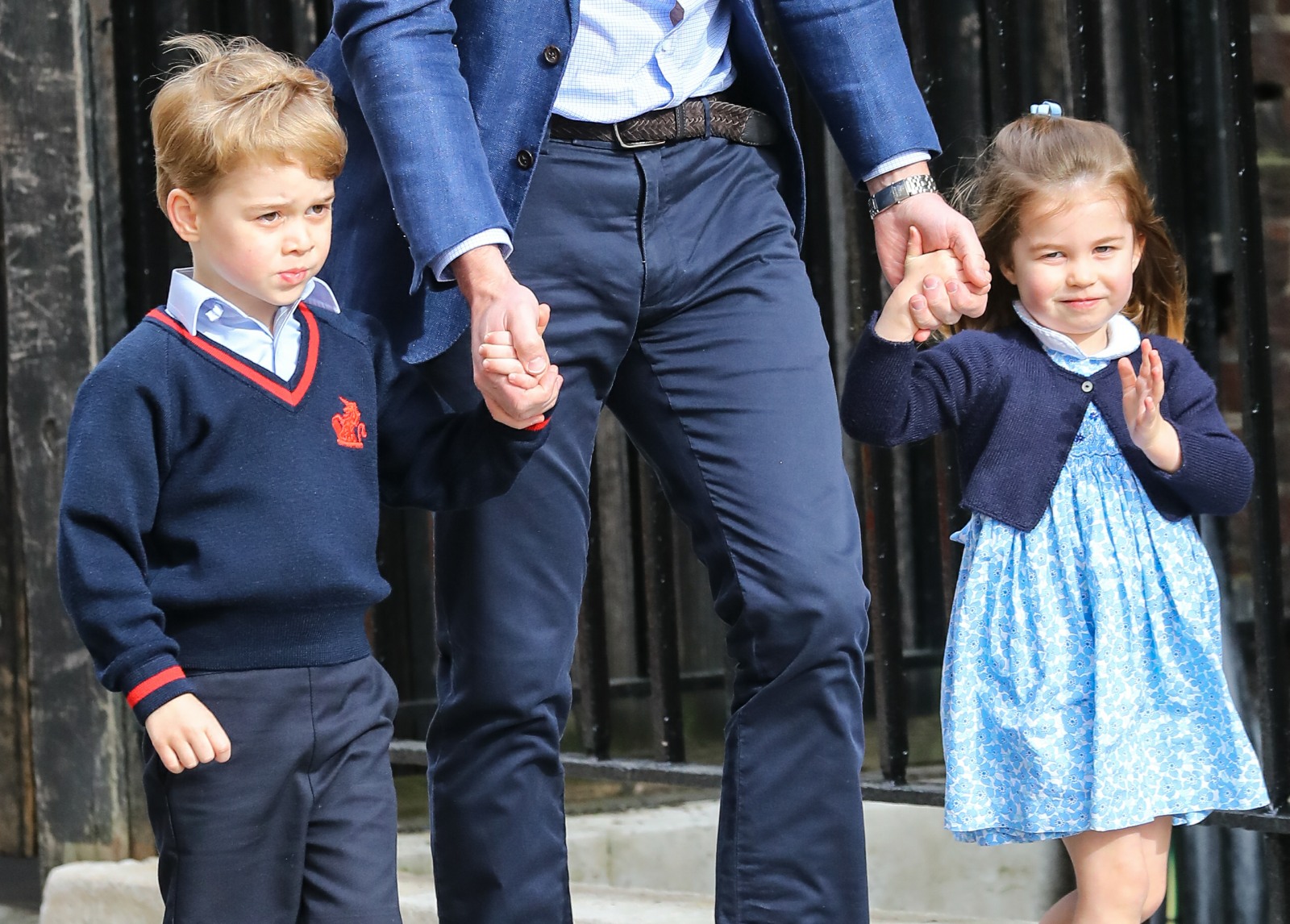 It was a pretty exciting day for the Cambridge family on Monday, but you wouldn't know it from looking at Prince George's big NOPE-face. One of the funniest headlines I saw about the little prince and princess was that George and Charlotte's reactions were "on brand" from them, as much as kids can have their own brands. George's brand is "I wish I was home with my best friend, Lupo the dog." Charlotte's brand is "mini-queen." Charlotte has the little royal wave down and everything, and she responded well to the photographers calls. George did not. I don't think anyone can look at George's face and think "here's a kid who's super-excited to meet his new baby brother." But Us Weekly would have you believe that.
Excited siblings! Prince George and Princess Charlotte were thrilled to meet their new baby brother on Monday, April 23, a source tells Us Weekly.

"George and Charlotte were with the baby for 25 minutes and were very excited to meet their new sibling," the source tells Us. "It's unlikely they'll be asleep when William and Kate arrive home. They'll be up all night, excited about their new brother."

Prince William brought George and Charlotte to St. Mary's Hospital in London on Monday shortly after Duchess Kate gave birth. The 4-year-old prince sported his school uniform and his sister, who turns 3 next week, wore a powder blue dress and a navy sweater. While George stayed close to his father, the princess proudly waved to the crowd waiting outside the hospital.

The source explained to Us that the royal family's longtime nanny, Maria, also entered the hospital after the kids arrived with William, 35. Nanny Maria took the kids back to Kensington Palace after their visit.
That explains how George and Charlotte were shuffled off away from the cameras – Nanny Maria went in the back way, gathered the kids up and left out the back. Anyway, not to analyze it too much, but I think Charlotte probably was excited to meet little Prince T'Challa. And I think George couldn't have given two sh-ts about his baby bro.
Also: Pippa Middleton went to visit her sister today. She was photographed driving through the Kensington Palace gate. She announced her pregnancy just in time before Kate grabbed all of the headlines.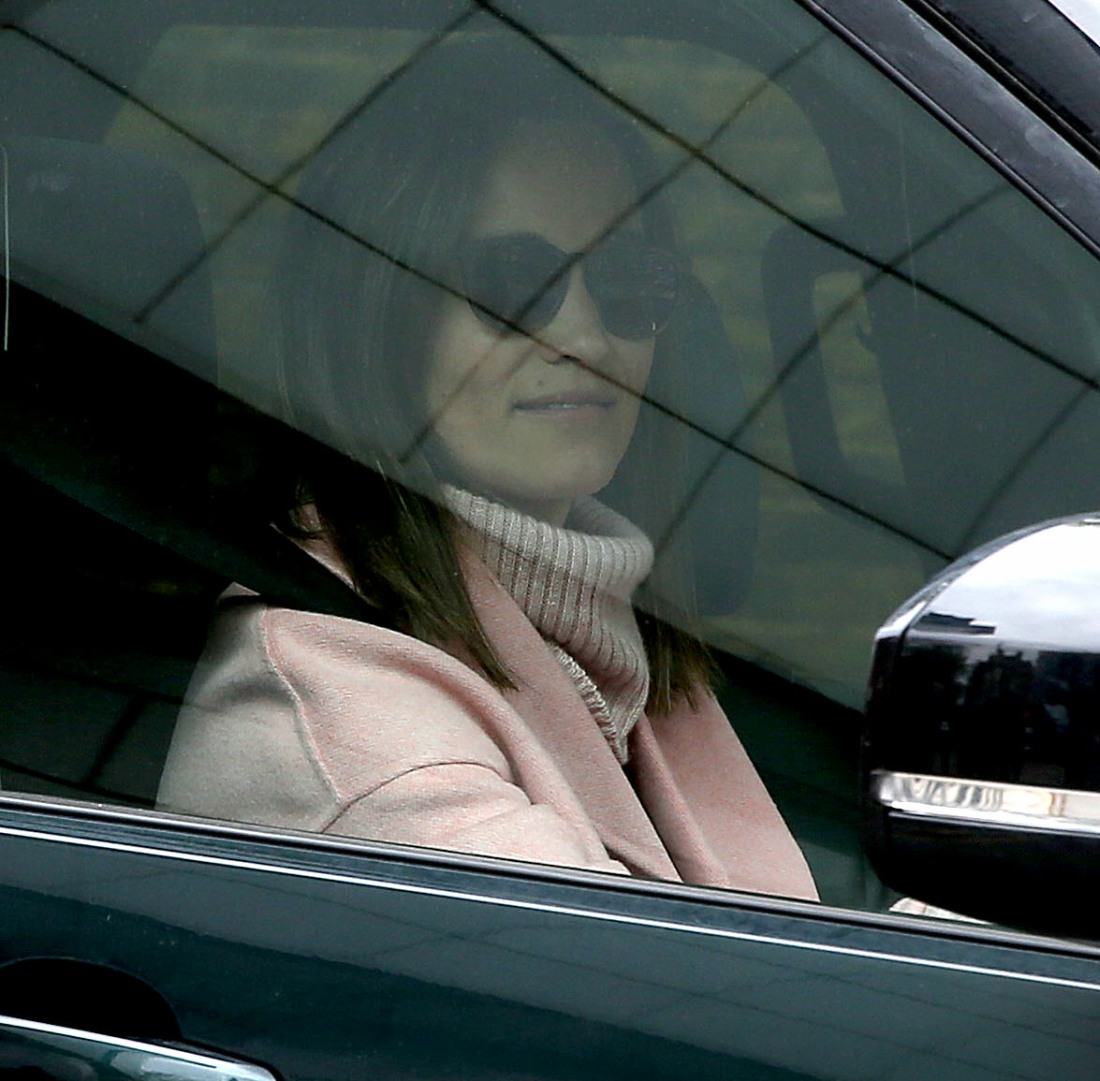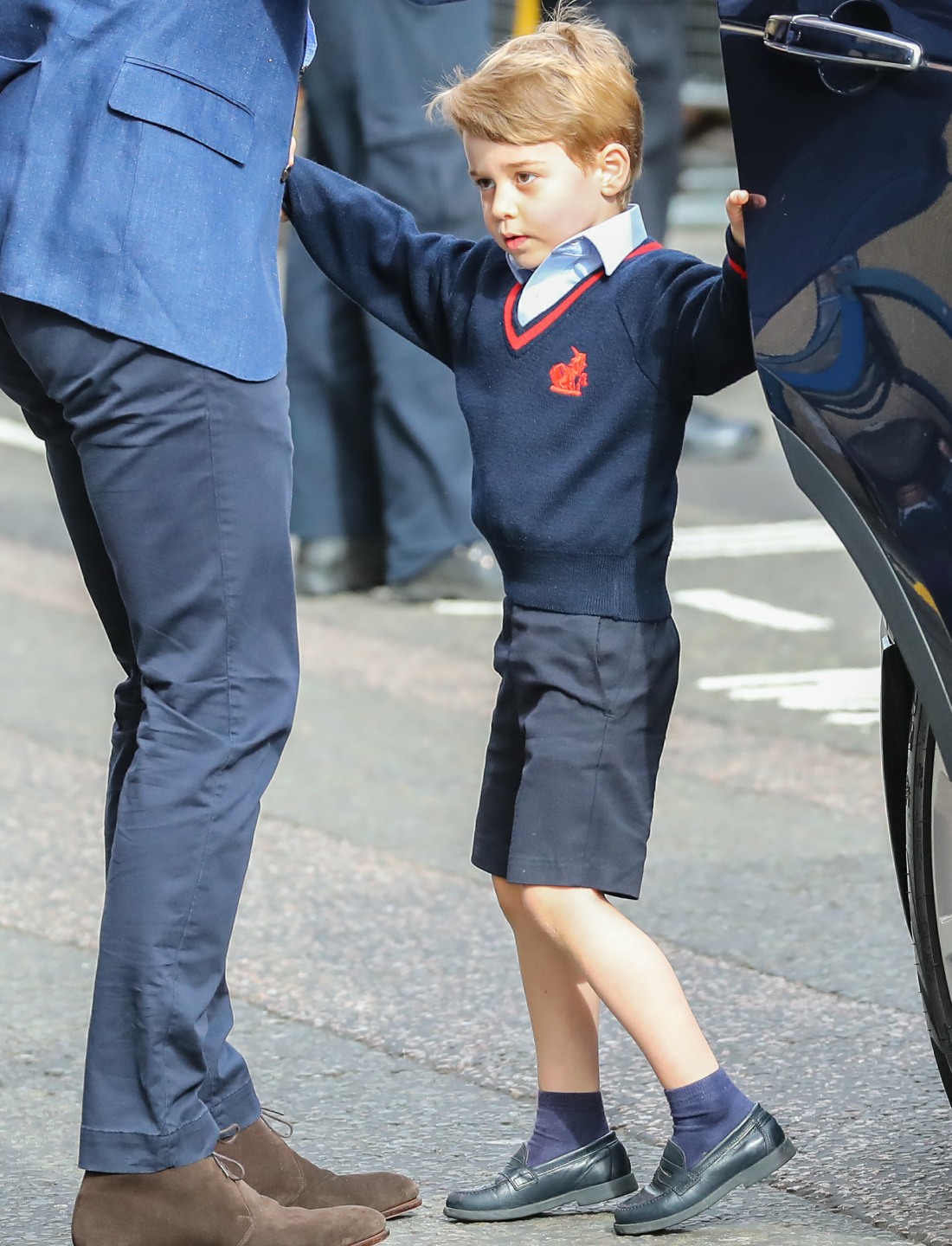 Photos courtesy of WENN.