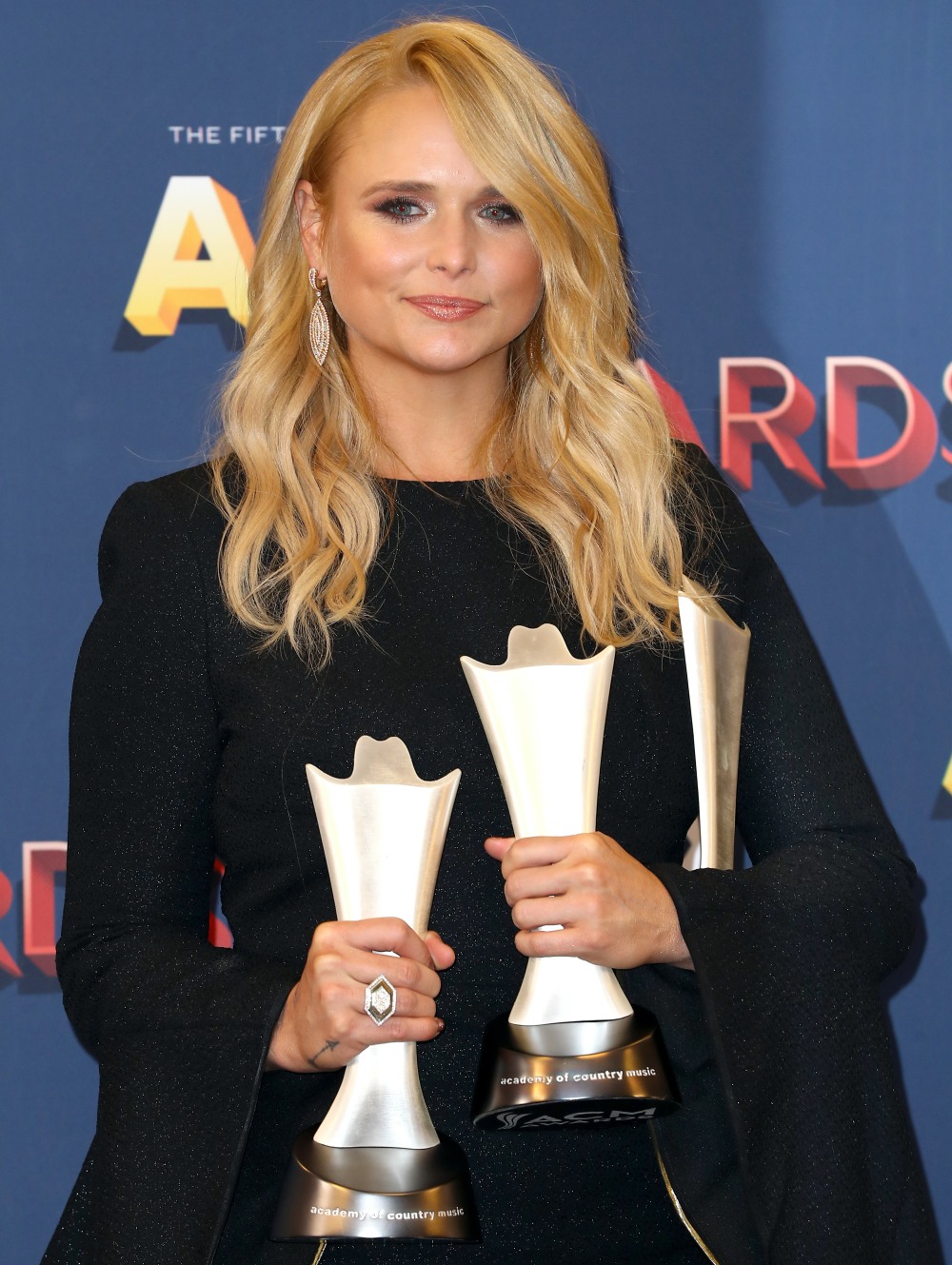 At the end of February, we got some interesting news via In Touch Weekly: their sources claimed that country star Anderson East had dumped Miranda Lambert. Miranda and Anderson got together pretty quickly after Blake Shelton suddenly divorced her in 2015. To be fair, Blake moved on really quickly too, with Gwen Stefani. It felt like both Miranda and Blake left the dumpster fire of that marriage and neither one ever looked back. But still, I tended to believe that Anderson + Miranda was not some grand love story. He was a placeholder guy, just someone to have around because apparently she can't be alone (how J.Lo of her).
After In Touch reported that, it took about five weeks for the more mainstream gossip outlets to pick it up. Us Weekly's breakup story is dated April 7th. But I actually think In Touch got it right: the breakup happened in February. What I'm not so sure about is who broke up with whom. In Touch Weekly has another exclusive:
Three months after Miranda Lambert split from musician boyfriend Anderson East, 29, without explanation — a source tells In Touch exclusively the country star is in a relationship with handsome Turnpike Troubadours frontman Evan Felker, 34.

Evan's band opened for Miranda, 34, in February and is slated to join her tour again this summer. "Evan is currently dating Miranda," the source tells In Touch. But as of April 23, he is still technically married to wife Staci Felker.

Evan wed Staci Felker, an accountant, in the fall of 2016 — and on Feb. 16, 2018, Evan filed for divorce, according to court documents, which the source says blindsided his wife. Staci filed her own papers on Feb. 28, citing "abandonment," which Evan disputed in a later filing. (As of April 23 the divorce had not yet been finalized.) When In Touch asked Staci about Evan's relationship with Miranda, she declined to comment. A rep for Evan also had no comment.

While the source believes Miranda and Evan hooked up when they were on the road together, a friend of Miranda's insists to In Touch the country star did not put the moves on a married man and Miranda does not believe she's to blame for Evan's marriage ending.

As for Miranda and Evan's current status, the friend adds, "They're figuring it out. It's in the early stages; they're still getting to know each other."
"A friend of Miranda's insists to In Touch the country star did not put the moves on a married man…" Except… not so much? Blake Shelton was married when they first got together. And Blake allegedly divorced her so suddenly because he finally found out that she was cheating on him all over the place. Even if that wasn't the rumor, Blake's actions in suddenly and swiftly filing for divorce and getting everything done so quickly would have been enough to indicate that Miranda was the one who f–ked up. Just my opinion: I think Miranda has HUGE issues about and around men. I think she digs married men, I really do. I think having affairs gets her hot and bothered. And yes, I think we finally know why Miranda and Anderson broke up: because she was banging this married dude. But I'm sure people will look the other way in general, because she's pretty and blonde and sings about broken hearts.
Behold, Evan Felker. He IS cute. Not cute enough where I would homewreck his marriage, but he's legit cute.
Photos courtesy of Getty, WENN.