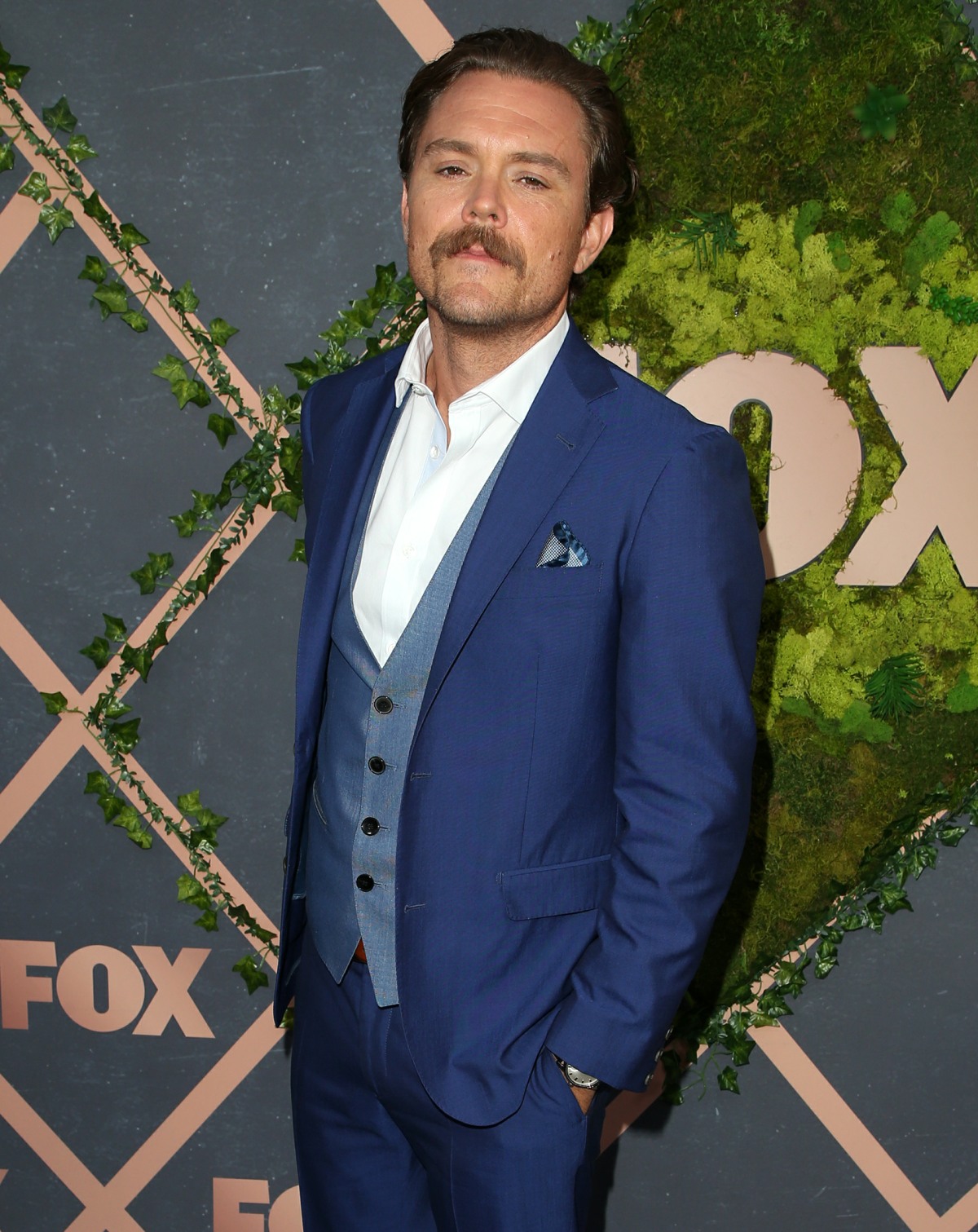 Earlier this week, Deadline had a very interesting report about Clayne Crawford, star of the hit Fox show Lethal Weapon (which is just a reboot-for-television of the successful film franchise). Clayne plays the "Riggs" character, so he's the co-lead. Deadline reported that their sources told them that Clayne "has had a history of bad behavior on the show, and that he has been disciplined several times over complaints of emotional abuse and creating a hostile environment." His behavior has reportedly been "escalating" to the point where actors and crew don't feel safe around him. Deadline also suggested that there is some talk of just recasting the role after three successful seasons. The story was very interesting, and as many said, if it was in a trade paper like Deadline, that means it's pretty serious. Yesterday, Clayne responded to the report with an Instagram:
Lethal Weapon star Clayne Crawford is making amends for his bad behavior on the set of the Fox reboot. The actor on Tuesday posted a lengthy apology on his verified Instagram page in which he detailed two incidents that occurred on the Warner Bros. Television procedural. Crawford admitted that he was "reprimanded twice" during the second season of the Fox procedural.

He said the first incident happened when he became angry with what he deemed unsafe working conditions on the set. After the outburst, Crawford said he met with human resources, apologized for his role in the conflict and completed studio-appointed therapy, while also sharing a "sizable portion" of his paycheck with one of the parties involved — at Warners' request. The second incident occurred during an episode Crawford was directing when another actor on set felt unsafe after being hit by a piece of shrapnel from an effect.

"I absolutely love, respect and care for my crew and cast, and would never intentionally jeopardize so many jobs," Crawford wrote. "I am incredibly sorry if my passion for doing good work has ever made anyone feel less than comfortable on our set, or feel less than celebrated for their efforts. Furthermore, I apologize to all the crew and cast for any negative attention Lethal Weapon is receiving because of these incidents."
On the plus side, he's not dismissing it as fake news. On the minus side, I feel like we're setting the bar way too low if we're handing out cookies to dudes when they simply admit that yeah, they have an anger problem and yeah, it was so bad that the studio ordered them into anger-management therapy. Again, I have to ask: what would the story have been if a woman or a person of color had done this? Also: I simply don't believe that the two incidents Clayne described were the sum total of his toxic male bulls–t. Those two incidents he described were part of a larger pattern of toxic behavior, I'm absolutely sure.
Photos courtesy of WENN.