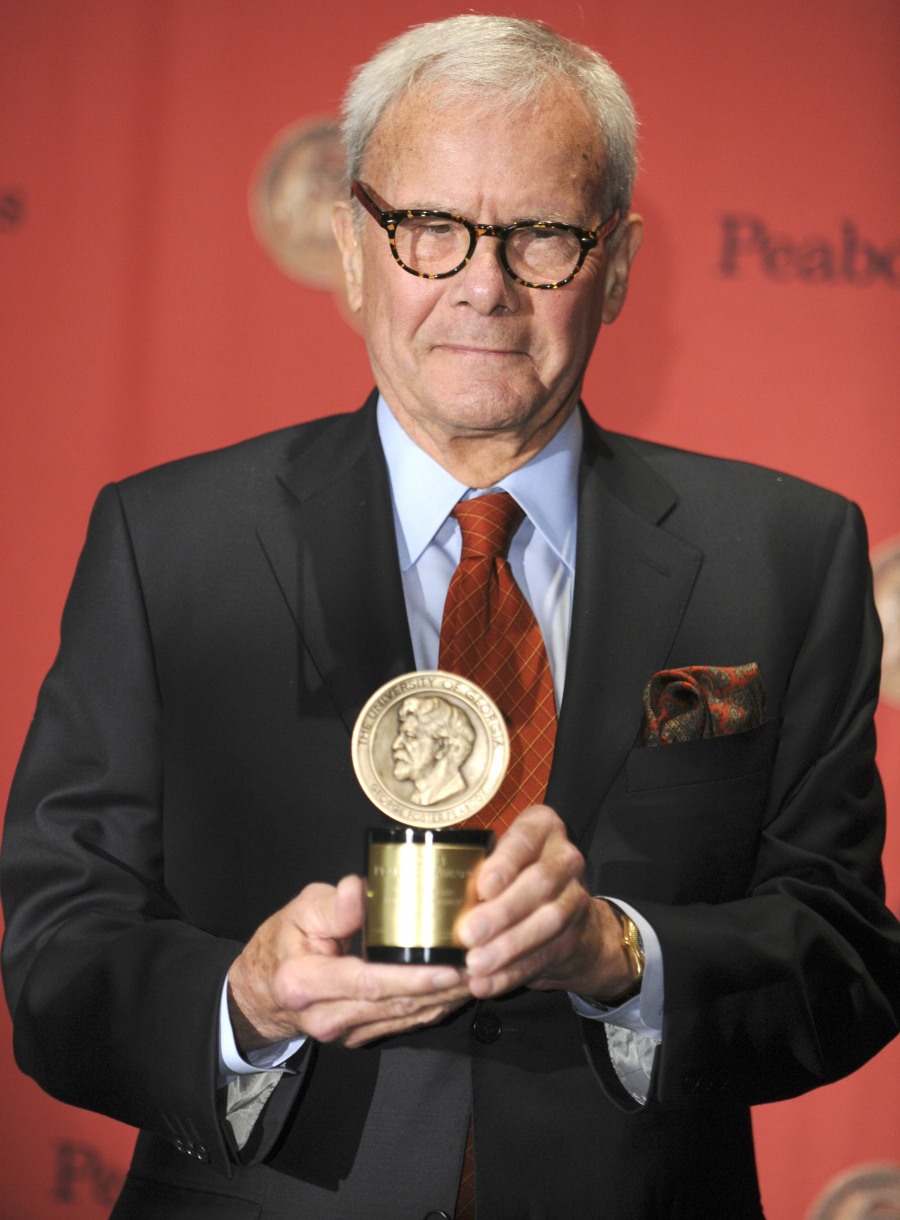 This is Part 2 of our coverage of the Washington Post's bombshell report which dropped last night. Part 1 was devoted to Ann Curry's Revenge: Ann confirming that she knew Matt Lauer was a serial sexual harasser and abuser as early as 2012, and that she warned NBC executives about it at the time. For that, NBC allowed Matt Lauer to throw his pervert weight around and they fired Curry, not Lauer. WaPo's article is about how NBC News has f–ked up repeatedly over the years when dealing with problematic harassers and abusers in their midst. And there was another one besides Matt Lauer too. Tom Brokaw is named by two women, two former NBC News employees, as a sexual harasser and abuser.
You can read the full WaPo story here. WaPo spoke to both women at length – one woman went on the record as a named source, the other woman wanted to remain anonymous. Both had horrifying stories. Linda Vester's first harassing encounter with Brokaw happened in January 1994, when she was stranded in New York because of a snowstorm, and Brokaw barged his way into her hotel room:
One day in January 1994, Vester remembers being in New York on assignment, staying at the Essex House, the regular hotel for NBC staff. As she was preparing to return to Washington, she received a "top line" message from Brokaw, the managing editor and anchor of "NBC Nightly News." Top lines were short internal messages within NBC's system that allowed staff to communicate easily with one another. Vester said Brokaw asked her where she was staying and what she was doing that night. "I replied that I had checked out of my hotel and was going to catch the last shuttle back to D.C. before the coming snowstorm," Vester remembered recently. Every correspondent's travel and hotel plans were kept in a group file available to anyone on NBC News's computer system.

Brokaw wrote back that that wasn't a good idea, Vester said. "My gut told me his intentions were not good," she wrote in her diary later that night, and which she supplied to The Post. So she called her best friend and mentor at the network, a producer in the Washington bureau, who has corroborated to The Post the principal aspects of Vester's account. Vester said Brokaw wrote that it would be better for Vester to stay in New York. They could have a drink. Vester, at a loss, replied, "I only drink milk and cookies," according to her diary.

"It was the only thing I could think of at the time, hoping the reference to milk and cookies would make him realize I was 30 years his junior and not interested," Vester said in an interview. In her diary she wrote that her final note to Brokaw was, "There is nothing I would like more than a good chat — a great talk with someone I admire. But if appearances are a concern . . . that's valid."

Vester said, "I was trying to suggest that if he was worried that what he was suggesting might look wrong, it was wrong." Vester's friend, who spoke on the condition of anonymity because she signed a non-disclosure agreement when she left NBC, urged Vester to sign off quickly from the system to limit further communication. As the snow began, she missed the last shuttle, stranding her in New York. She returned to Essex House and updated her whereabouts. In her diary entries, made around 3 in the morning after the encounter, she wrote, "Once in my room . . . I received three phone calls. One from a friend, another from a source; the third was Tom Brokaw. He said to order milk and cookies and he was coming over."

Vester said she was terrified that if she refused to meet with him, "my career at NBC would be over before it even got going." She called her producer friend, who agreed to stay on the phone with her. Soon, Vester heard a knock on the door. The friend in Washington told Vester to call her back in 30 minutes or she would alert the front desk to come to her room. Vester said she opened the door, and Brokaw walked past her and sat on the sofa in her suite.

Brokaw has a distinctly different recollection of the evening. He remembered being invited over to Vester's room that evening, a characterization that Vester rejects, as does the friend who was on the phone with Vester that night.

"What do you want from me?" Vester said she asked him. She recalled him looking at her with mild exasperation. "An affair of more than passing affection," Brokaw told her.

"But you're married," she said. "And I'm Catholic." Then Brokaw patted the sofa next to him, she said, while she sat down on the opposite end of the couch. She brought up a sexual harassment case that had been uncovered at NBC just recently, to try to signal she was not interested in what she felt was about to happen. Brokaw leaned over, "pressed his index finger to my lips and said, 'This is our compact,' " she wrote in her diary at the time. "My insides shook. I went completely cold."

Then, "very quickly," Vester said later in an interview, Brokaw put his hand behind her neck and gripped her head. "Now let me show you how to give a real kiss," he said, in Vester's recollection, and jerked her head toward him. She remembers tensing her neck muscles and using all her strength to wriggle free and stand up. She wrote, "I said 'Tom . . . I don't want to do that with you." Brokaw sat silent for a few minutes, then finally said, "I think I should go." Vester nodded vigorously.

The next day, Vester said, she and Brokaw spoke, and he attempted to make the interaction seem consensual. Vester didn't agree. Later, she met with another friend who corroborated in an interview that Vester was "rattled" by the episode and "disappointed" in what had happened given her respect for Brokaw.

A second incident unfolded in London more than a year later, Vester said. She saw no way to extract herself from being in Brokaw's company because she feared alienating the anchor, she said, but again warded off his advances.
Ughhhhhh. I honestly thought Brokaw was one of the "good ones" but it turns out that he was a dirtbag like all the rest of them. The second woman to come forward – anonymously – said that around the same time, in the mid-'90s, Brokaw sexually harassed her in a HALLWAY. She was coming inside on a cold day, still wearing her winter coat, and Brokaw pulled her aside, groped her and suggested that she come to his office to talk about a career advancement. She was only 24 years old at the time. Gross. This whole thing is gross.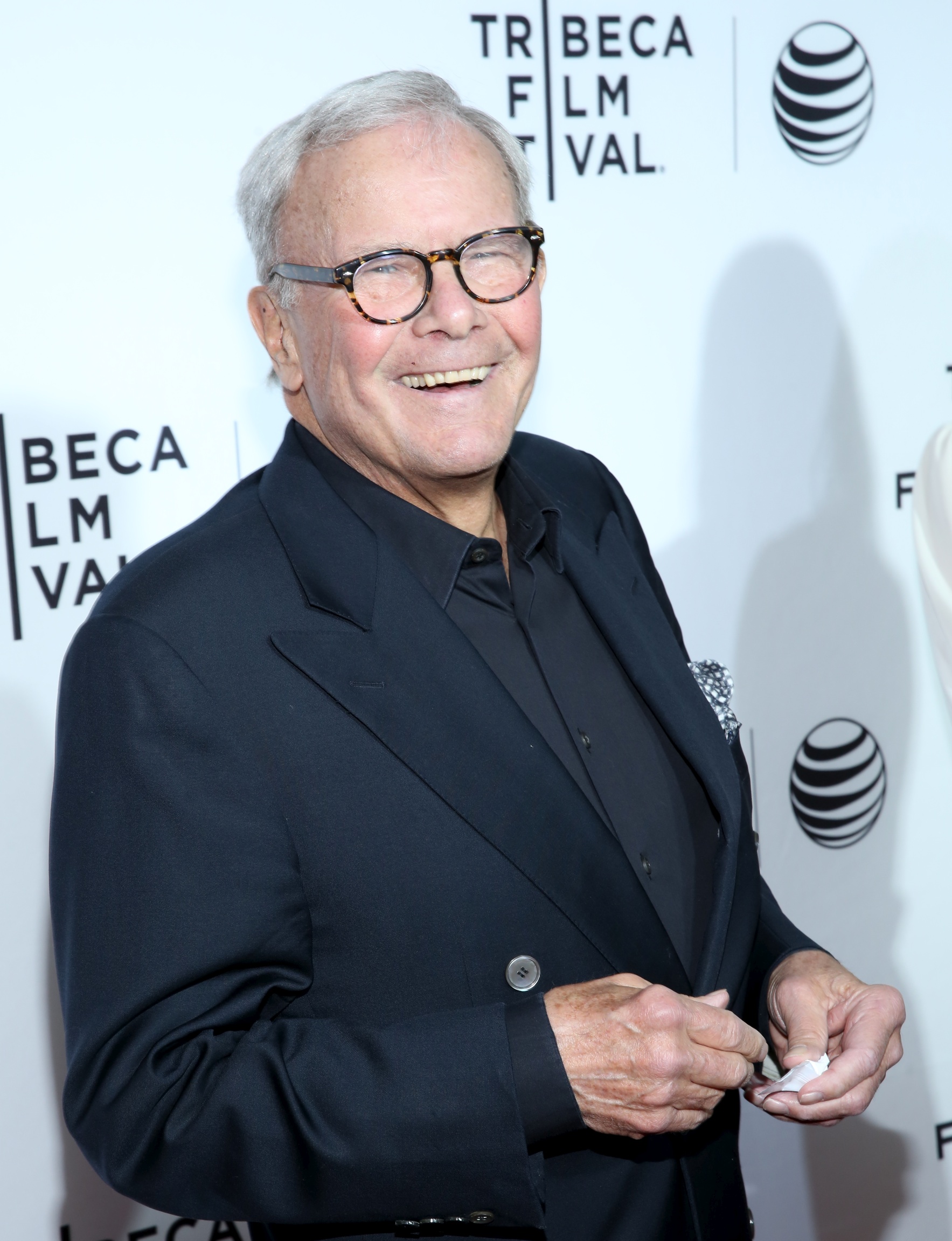 Photos courtesy of WENN.