I think those of you who read my posts know that, after a few tragic haircuts, I'm a member of the anti-bangs contingent. As much as I promote freedom from fringe, I have to admit that I don't mind Kelly Clarkson's new 'do.
The 36-year-old singer showed off her new, very blonde bangs on the red carpet at the the UCLA Jonsson Cancer Center Foundation's 23rd Annual Taste for a Cure event at the Regent Beverly Wilshire Hotel. The gala honored President of Alternative and Reality Group for NBC Entertainment, Paul Telegdy.
Kelly looked glowing, complementing her bright locks with a cute little black dress by Elie Saab. She kept the black theme with dark stockings and craveworthy shoes by alice + olivia. Her most dazzling accessory was her huge engagement ring, from hubby Brandon Blackstock, who is Dad to Kelly's kids, daughter River and son Remington.
At the event, Kelly entertained the crowd with her new single, "I Don't Think About You" and a hit appropriate for the occasion, "Stronger." Before taking the stage, she posted a shot on Instagram.
Gordon Ramsay, who was also at the event, didn't sing, per se, but gave the crowd some delicious Ramsay obscenities, telling the audience, "I would like to start off the evening by saying a big f— off to cancer." He then had the crowd join together to sing a chorus of "F–k cancer."
So, back to Kelly. She's been rocking more face framing layers on recent episodes of The Voice, and, dare I say, I think the bangs look good on her. I do think her hair color may be a tad too blonde, but being addicted to the bottle (of L'oreal Feria) as much as I am, I can't fault her for wanting to get a head start on summer locks.
It also looks like she's slimmed down. A source told Life & Style that Kelly has worked hard to lose weight, stating, "She's been working out with a trainer four times a week," adding, "She started losing weight four months ago." In addition to working out, Kelly, who admits, "I don't cook," has a chef on hand to prepare healthy meals and has "been living on a high-protein diet and has swapped sugary treats for raw vegetables." It's certainly paid off.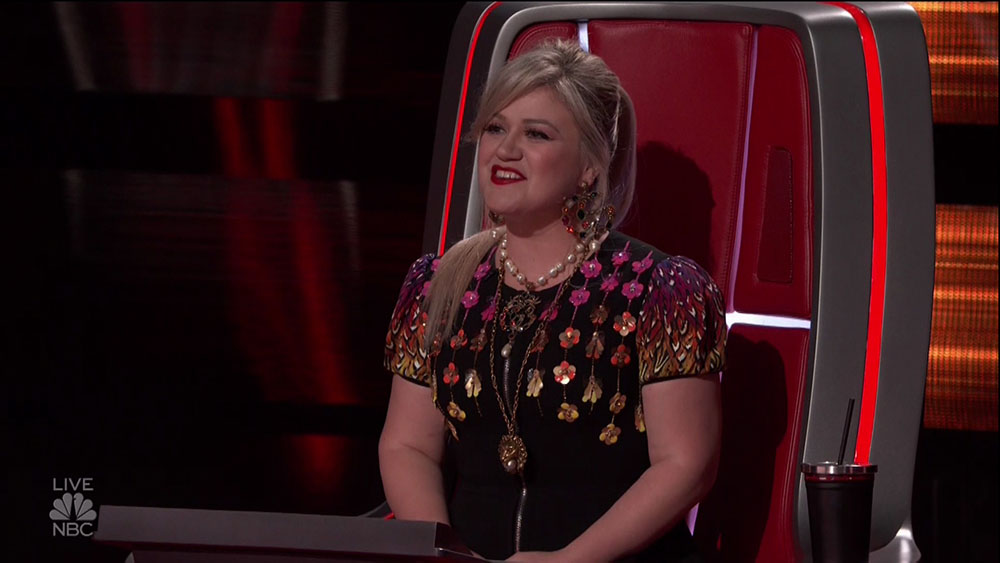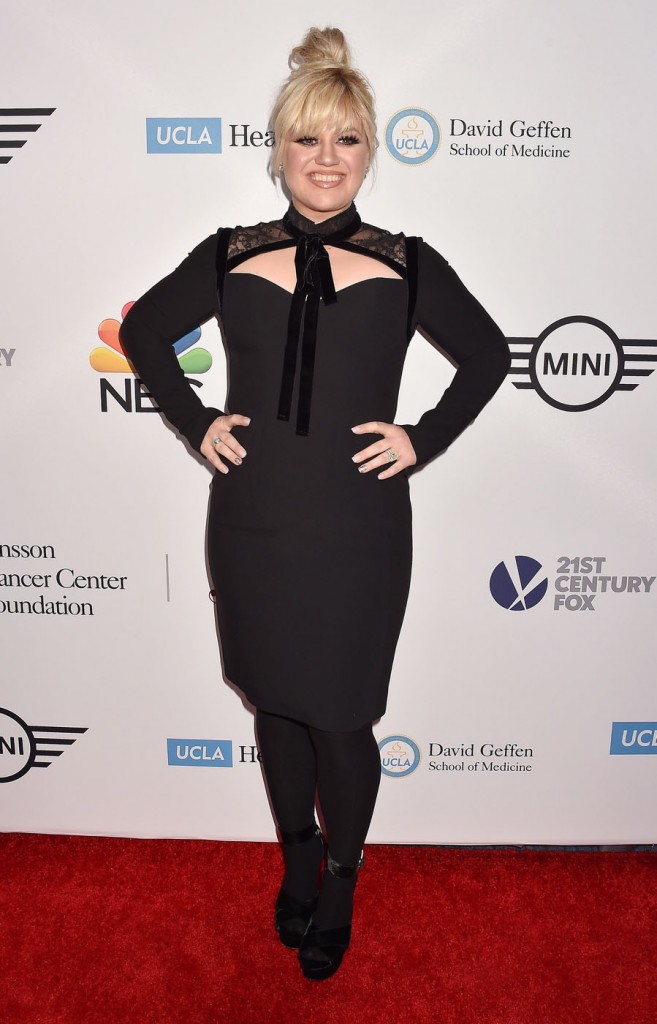 Photos: Getty Images, Pacific Coast News, WENN.com