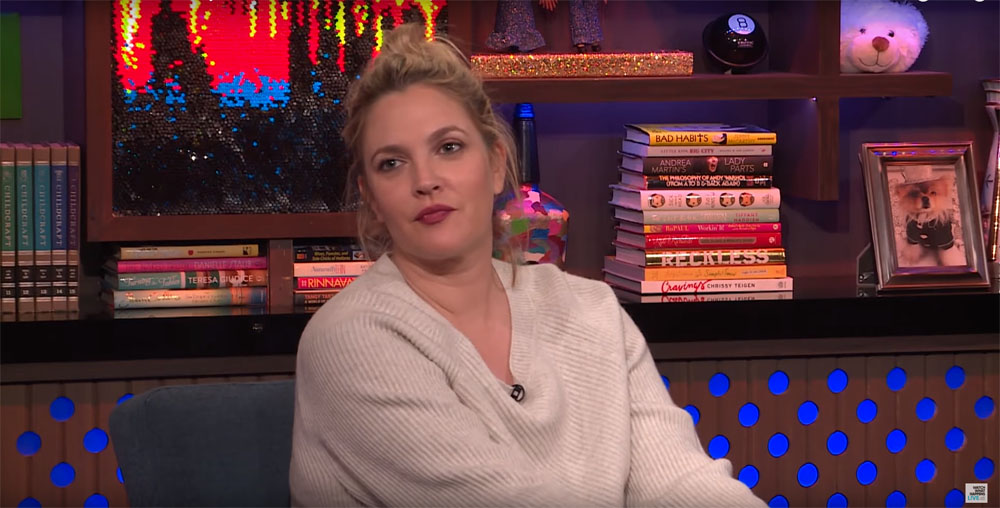 Drew Barrymore was interviewed on Watch What Happens Live last month, along with her Santa Clarita Diet costars Timothy Olyphant and the two actors who play their kids on the show, Liv Hewson and Skyler Gisondo. She was obviously drunk as she was slurring her words and speaking slowly. You can see a clip of that below. Drew dominated the conversation and it made me cringe how drunk she was. Life and Style quoted an "insider" who claims that people are worried about Drew and want her to go to rehab again. She famously was in and out of rehab at age 13 and 14 when she was an emancipated minor and was addicted to drugs and alcohol. It's unclear whether L&S has any insider information or if they're just going on Drew's appearance on WWHL, which was damning enough on its own.
It looked like Drew Barrymore had a wonderful time drinking and chatting with Andy Cohen on the March 28 episode of Watch What Happens Live, but apparently, her friends weren't thrilled with the star's appearance. "They're very concerned about Drew," a source tells Life & Style, in regard to the actress' alcohol consumption during the segment. "They fear it's only a matter of time before she crashes and burns."

Drew, 43, has been open about her childhood battle with drugs and alcohol. The Santa Clarita Diet star admitted to an alcohol addiction when she was just 13 years old, and she went to rehab twice by the time she was 14. Since then, the star has been able to get her life back on track, but her friends think she's "playing with fire," according to the insider. "The bottom line is that Drew's an alcoholic and she's drinking again," the source continues. 'She's not hiding it." Drew — who has two daughters, Olive, 5, and Frankie, 4 — needs to "rein it in," the source says, "before she hits rock bottom again."
I'm not buying this, not because Drew doesn't need rehab or at least to cut down, but because I assume the people around her are sycophants, not friends who would ask her to face reality. That said, it does seem to be out of hand if she's that drunk on WWHL. Of course Andy Cohen feeds the guests drinks and relies on them getting drunk and having loose tongues but celebrities should know this and plan for it, not get sloppy. Drew is the type to think she's holding it together though. She even has her own wine brand. It's amazing to me how many women get blotto every night and think it's some kind of stress reliever and reward for hard work. I know because I used to be one of them and those were my friends. No judgment if you like a few drinks! There's a difference.
Here's the aftershow clip of Drew from WWHL: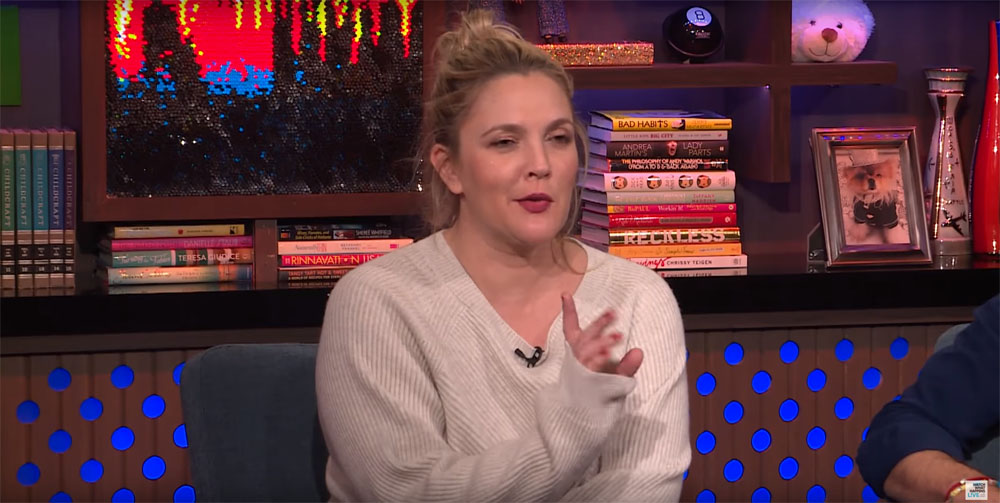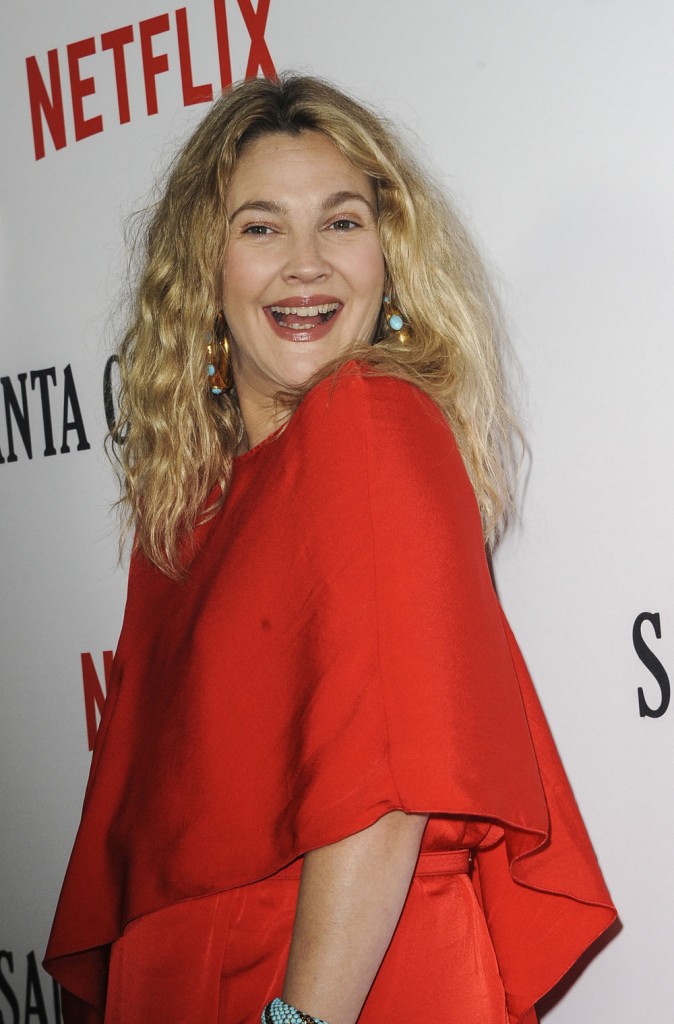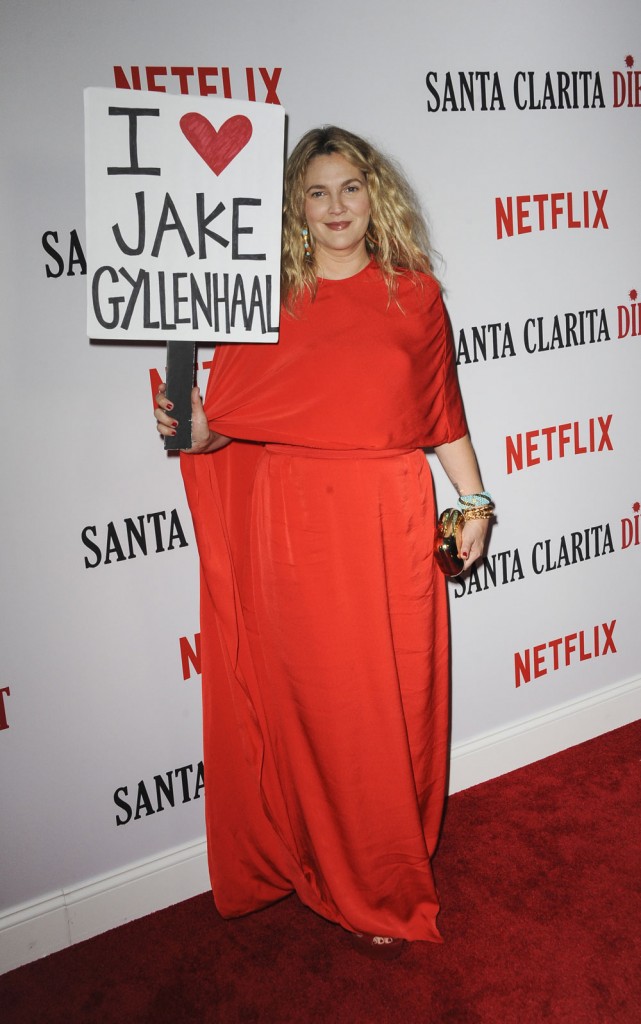 Photos credit: WENN and screenshots from WWHL