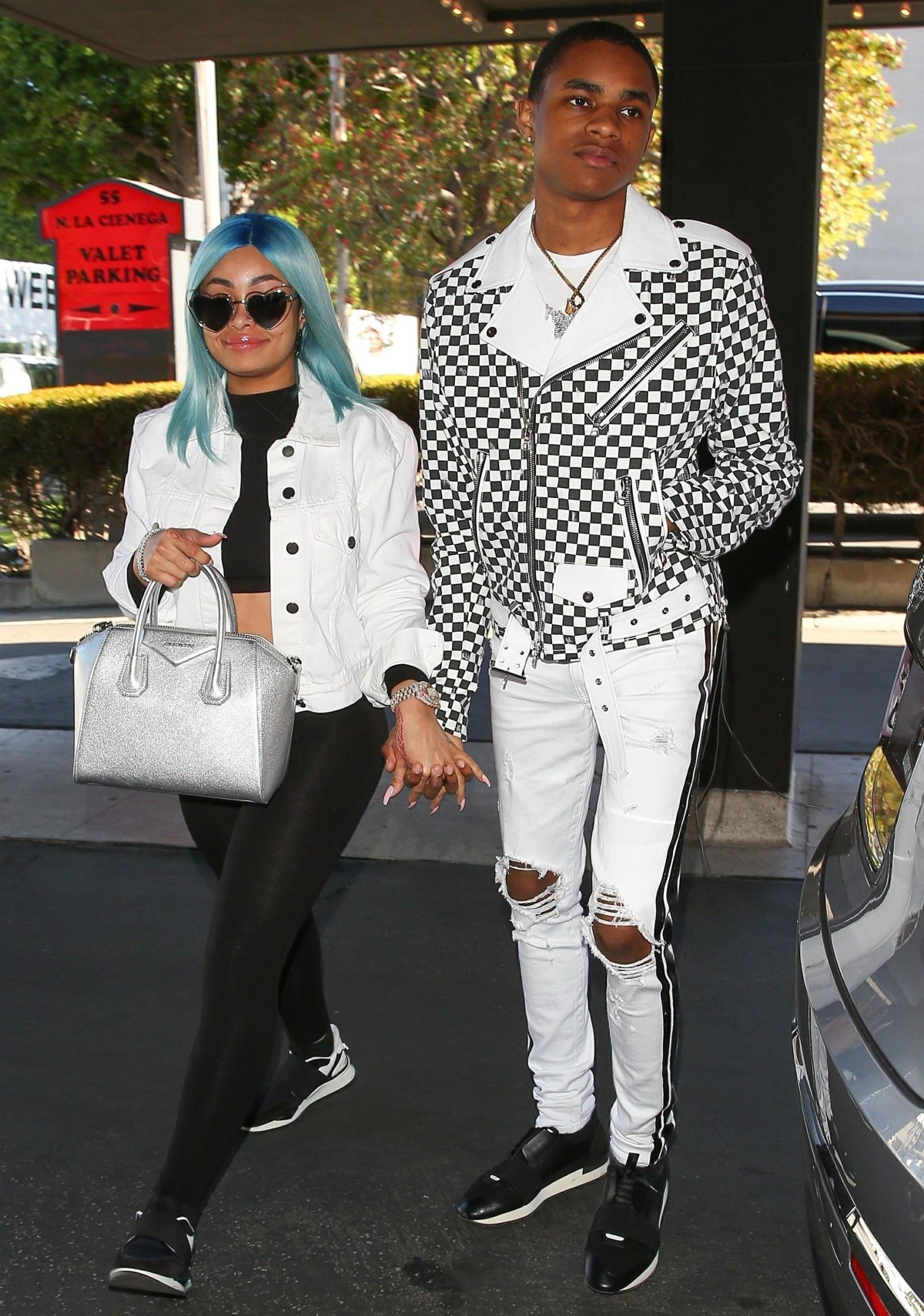 I have not been keeping up with Blac Chyna and her various dramas. I assumed that she and Rob Kardashian were still at each other's throats about baby Dream Kardashian, but I tapped out on that storyline long ago. I read somewhere that she had a new boyfriend, but I didn't even bother to read the story. As it turns out, she's been seeing an 18 YEAR OLD for several months. Blac Chyna is 29 years old and she's dating 18-year-old YBN Almighty Jay, a rapper. As it turns out, YBN Almighty Jay doesn't like condoms. And because Blac Chyna is determined to be as messy as possible, she went along with that. And now she's apparently pregnant.
Blac Chyna is pregnant with her 18-year-old rapper boyfriend YBN Almighty Jay's baby, a source tells Page Six.

Jay says the pair met on Christian Mingle in an interview with No Jumper in March and comments on the possibility of having a baby. "I don't wear condoms. . . I would not want to f–k a bitch I did not want to get pregnant," he says. "If Chyna got pregnant, I would keep that s–t like 'ohh daddy love you,' I love that ass.'"

Chyna, 29, has a child from a past relationship with Tyga and just gave birth to daughter Dream with Rob Kardashian in November 2016.

Media Takeout reported the speculation this weekend. A rep for Chyna tells us in an email, " No clue..i only handle appearances and don't ever comment about my clients personal lives."
I laughed, I'm sorry. They met on Christian Mingle AND Jay says "I would not want to f–k a bitch I did not want to get pregnant." Nu Gospel, yo. I mean… would you date an 18 year old? The last time I contemplated dating an 18-year-old, I think I was 19 or 20 and to be fair to myself, that kid was HOT. This kid is not hot. This kid has a babyface and he looks younger than 18. And now he's going to be a father. This is so messy.
Photos courtesy of WENN, Backgrid and Instagram.