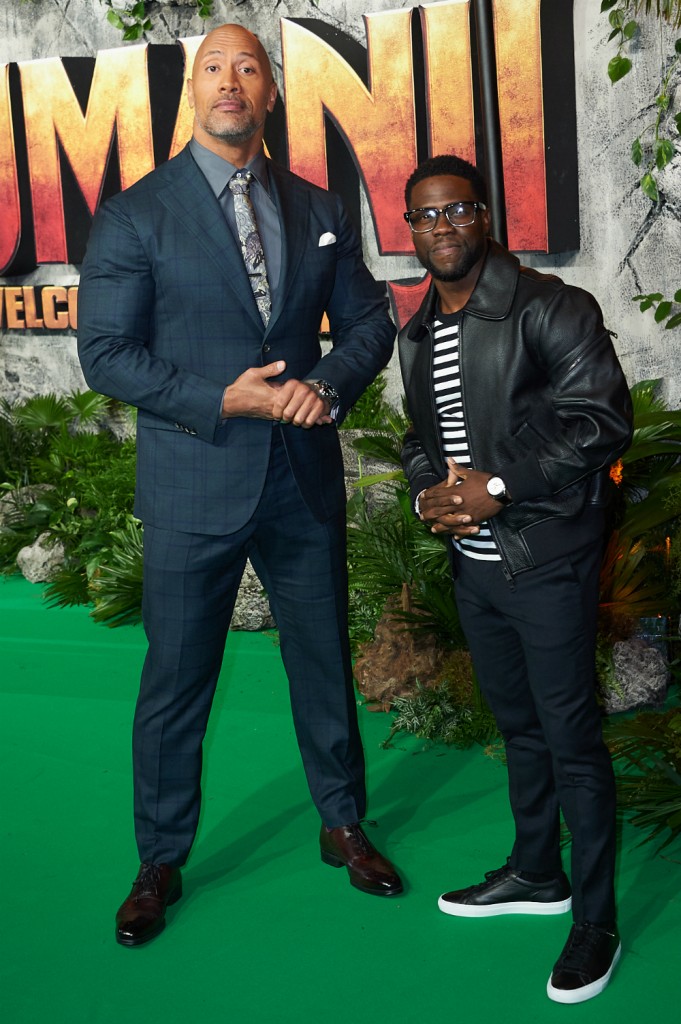 I don't think I need to qualify that I like me some Dwayne Johnson. And most of the time, I love his Instagram feed. Most of the time. I loved browsing it when he posted this sweet photo of his brand new daughter, Tiana, last week – especially because he posed in the hospital bed as if he had given birth to her himself. But he posted something the other day that I don't think I will ever be able to unsee and that was this:
AAa-aaaaa-aaaaah. So many feelings came at me at once when I saw this: "That's is a f—king riot. But it's also extremely creepy. Why can't I stop looking at it? The Rock is pretty good at Photoshop. But if he was going to the effort to blur the neck, why didn't he adjust the lighting to the rest of the pic?" Like I said, there was a lot going on in my mind. But then I had to wonder what drove DJ to make this aberration – was it the photo or was the photo just an excuse to write that caption:
To my beloved son,
@kevinhart4real
Twinkle Twinkle little Hart
I just don't know where to start
Daddy will always love and protect your tiny little soul
Even though you were delivered directly out of the butthole.
#Shhhh #JustShutYourLittleMouth#AndGoNightNight #OnDaddysPecMeat
I swear to God every time I lay my head on my husband's chest from now on, the word "PecMeat" will go through my mind at least once. Thanks, DJ.
How did Kevin react to DJ's artwork? Not surprisingly, very enthusiastically. First, he reposted DJ's picture with the comment:
The Internet will forever be undefeated 😂😂😂😂😂 This is hilarious as hell 😂😂😂😂😂
Then he took his own perfectly lovely Instagram picture with his beautiful son, Kenzo, and did this with it:
The photo is a great. The caption could use some editing, but I think it was written more for DJ to read than anyone else. And of course, he found a way to plug a Jumanji sequel. Although the line, "I'm taking him to Disney land today to apologize," made it worth it.
I do love these two together. Their affection for each other shows up in everything they do. The fact that they look like the real-life version of the Twins movie makes it even more fun to watch. And I'm sure what we see is only a portion of how they mess with each other. I'll bet their antics rank up there with Paul Newman's and George Clooney's stunts they pulled with their friends. We won't have to wait that long, though – between DJ's love of Instagram and Kevin's love of DJ, I'm sure we will share in this friendship for years.
Oh for Ch—t's sake! The Mister just held his arms out for a hug and told me to, "come on in for some PecMeat." THANKS DJ!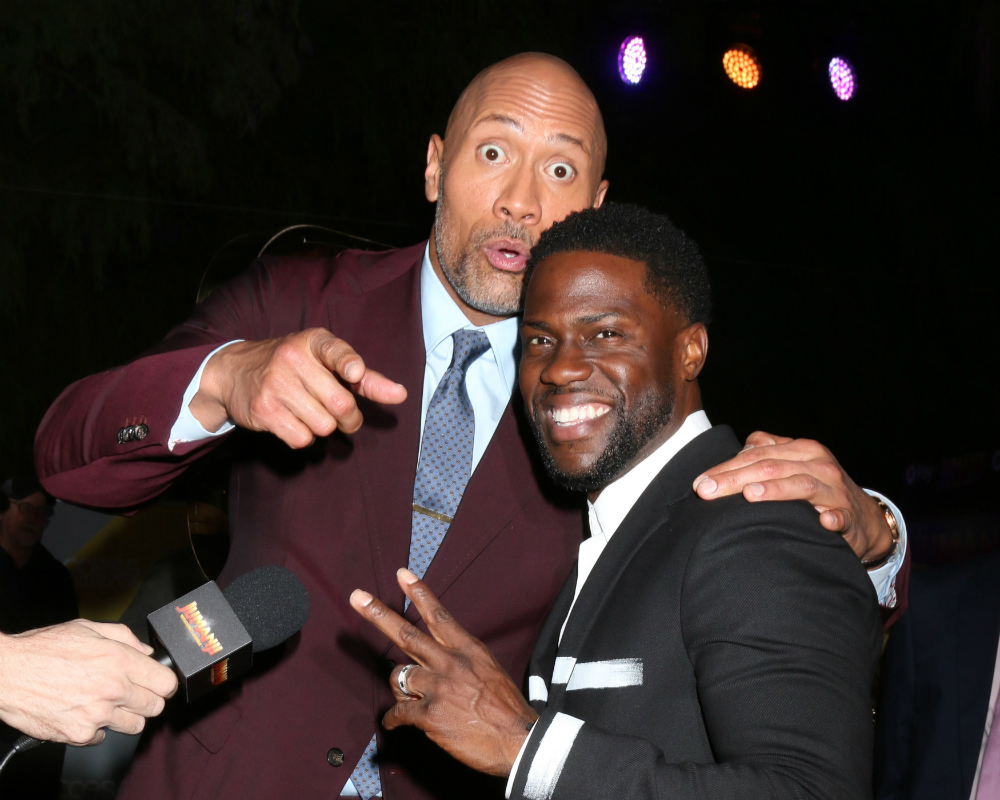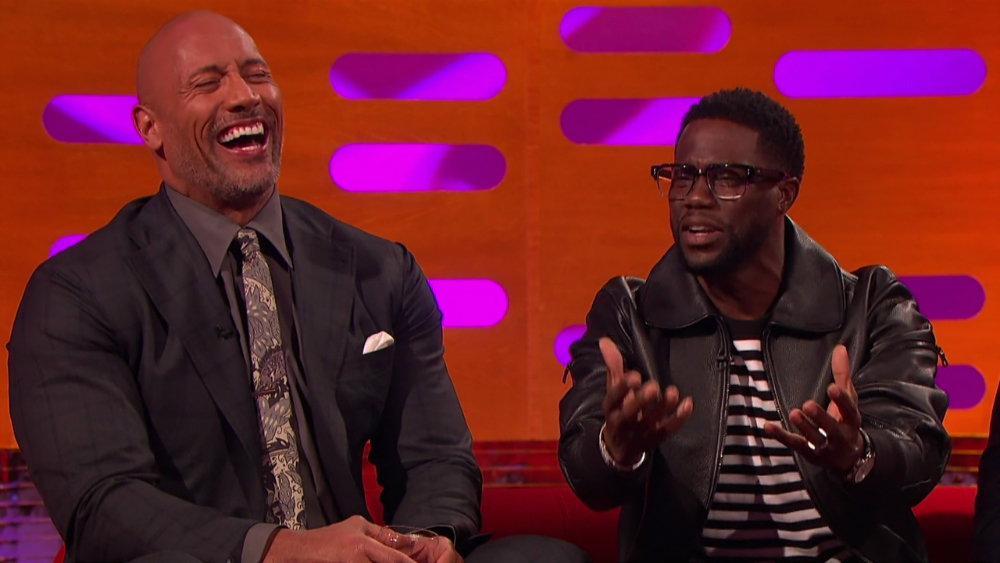 Photo credit: Instagram and WENN Photos