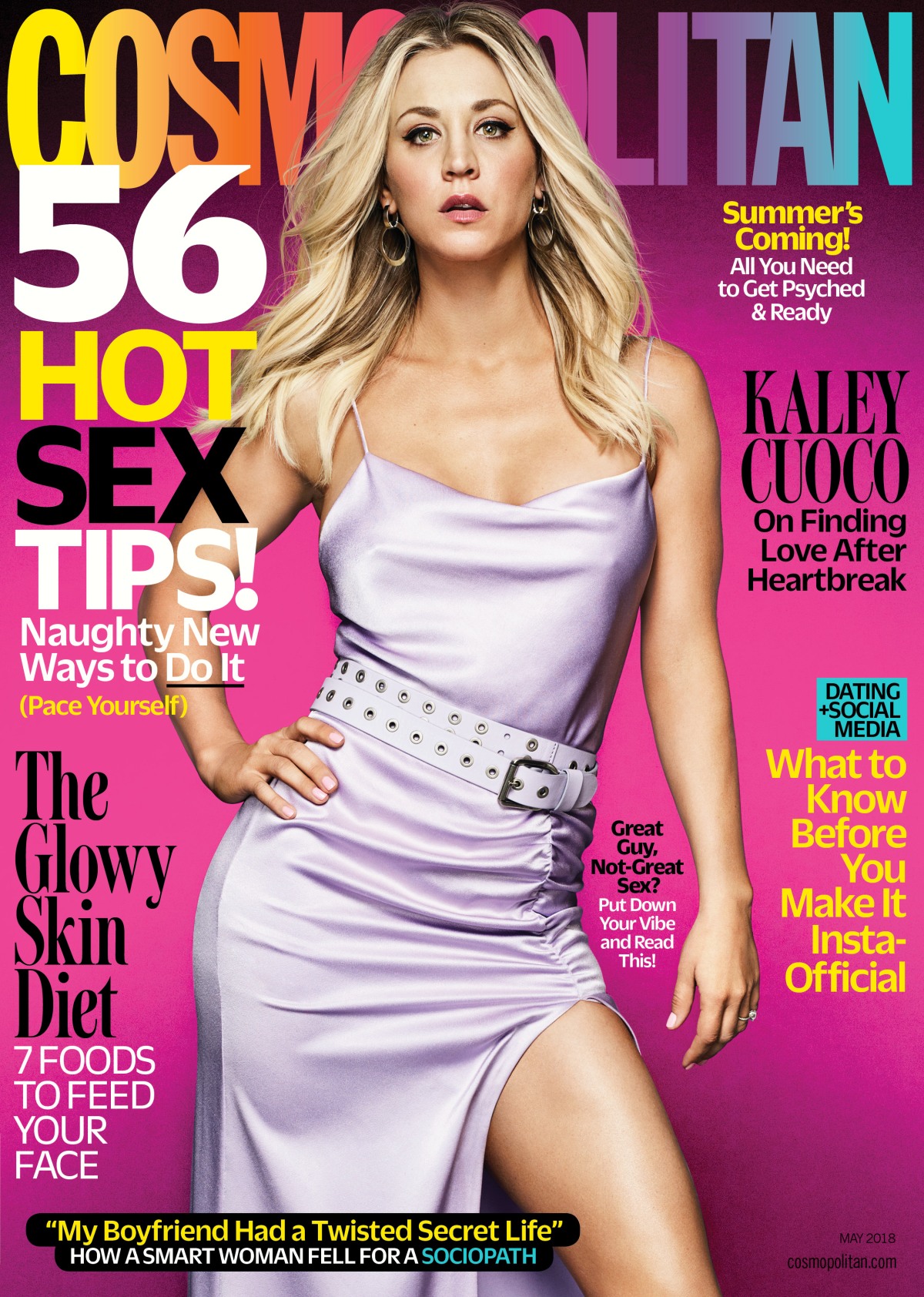 I "get" why Kaley Cuoco is a thing. She has that thing that I always find mystifying: she really is that girl-next-door woman. She's pretty and cute without being drop-dead, intimidatingly gorgeous. She's blonde and bubbly but not to a crazy-sugary level. She's smart about business and dumb about love. It really does feel like you know who she is and that you've met a lot of girls and women like her throughout your life. So why, given all of that, would Cosmopolitan select THIS image for their cover? Are they trolling her? Are they mad at her? Good God. She's much cuter than this in most photos. Anyway, Kaley chats with Cosmo about her engagement to Karl Cook, how her first marriage was a dumpster fire, and how she's a producer now:
On walking down the aisle for the second time (to fiancée Karl Cook): "I honestly thought I wouldn't get married again. My ex ruined that word for me. I married someone the first time who completely changed. The person I ended up with was not the person I originally met. And that wasn't my fault—that was his. I knew how much I had to give and how much I wanted to receive. I knew I just had to be patient…I had to go through a lot of things, but it brought me to Karl."

On The Big Bang Theory­—and being the second-highest-paid TV actress (behind Sophia Vergara): "I spent my entire 20s on this show. I didn't have to fight for pay…Knowing what it feels like [to be paid as an equal], I will always take that stand for myself."

On being a girl boss and running her own production company, Yes, Norman Productions: "I want to be a full-on girl boss. I've been in the business so long, and I've worked with the best. I don't let people mess with me. I want to show girls out there that you can be cool, wear yoga clothes, and run your own f—king company. You don't have to be a guy in a suit. I want this to be a big company. I want to be sitting down a few years from now and have so many projects going. That's what I'm excited about."
Fun fact: less than four years ago, Kaley Cuoco was on the cover of magazines talking about how she's never been a feminist and she doesn't give a sh-t about equality. How times have changed! Now her talking points are about demanding fair pay and being a "girl boss."
As for what she says about her first marriage to Ryan Sweeting… "The person I ended up with was not the person I originally met. And that wasn't my fault—that was his." I mean… I agree to the sentiment, to a certain degree. Apparently, Sweeting was on painkillers and he was disappearing for days at a time and all of that. But she's acting like they had this solid base for their marriage in the first place and that's not the case – they got engaged just a few months after meeting. They moved in together after the first date. She was on the rebound. It was always going to be a disaster! And I don't believe that she ever thought she would never remarry. That's not her branding at all! She HAD to remarry, and it had to be the first guy she dated seriously after her first marriage imploded.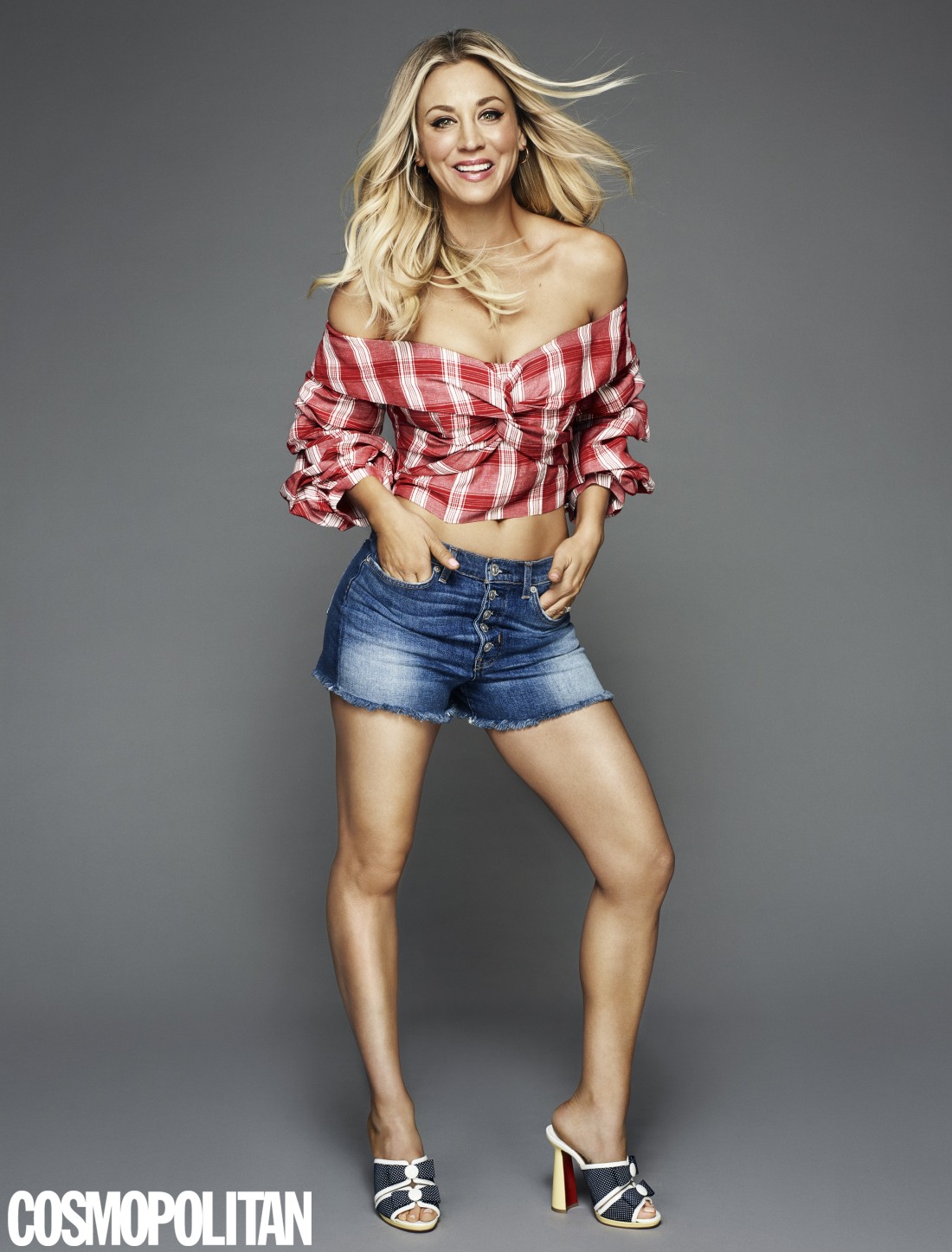 Photos courtesy of Jason Kim for Cosmopolitan.