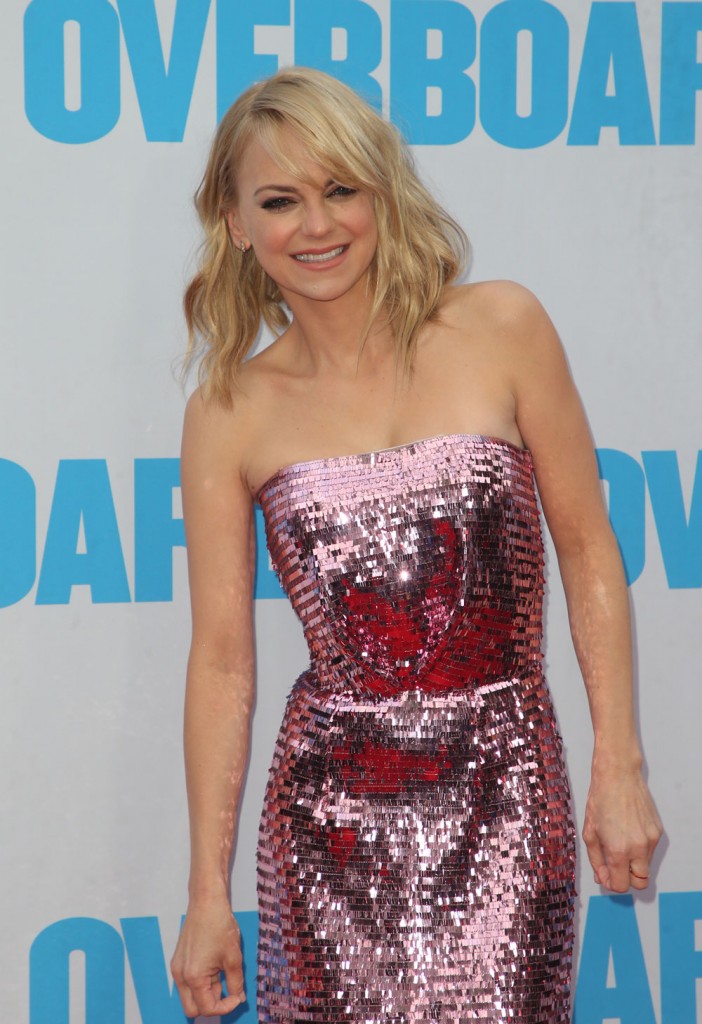 On Monday night, the premiere of the completely unnecessary gender-swapped reboot of Overboard took place at the Regency Village Theatre in Westwood, California. The film's star, Anna Faris, used her time on the red carpet, as any proud Mom is wont to do, to talk about her adorable son with ex Chris Pratt.
Apparently, five-year-old Jack is shaping up to be a chip off the old block. As Anna told reporters, "He does little acting lessons now. He'll be like, 'Mom, watch how scared I can look.' Or he'll give me a weird fake laugh." Ever the doting parent, Anna noted that "It's really fun to see the performance element come out in him," but didn't seem to want Jack to follow his parents' profession, stating, "But I'm also like, 'Please don't go into acting!'"
Jack could be trying out some other future professions now, much to his Mom's chagrin. As Anna told Entertainment Tonight, "You know, they get to an age where the obnoxious things stop being cute. Like, first when they draw on your wall and you're like, 'Oh yeah, that's kind of charming because my kid might be an artist.' And then when they do it later at five and a half, you're like, 'No, no. Not so cute anymore."
Anna's red carpet look was impressive. She dazzled in a metallic pink Jeffrey Dodd gown. Her co-star, a very pregnant Eva Longoria, looked equally glowing in a full length, lacy Alberta Ferretti gown. Eva, expecting her first child with hubby Jose Baston (from the looks of it, at any moment) cut up on the red carpet with Anna, and the photos and videos from the event look more amusing than the whole of Overboard 2.0.
I have yet to hear anyone express any excitement about this movie, but, according to Anna, the stars of the original are 100% on board. Kurt Russell and Goldie Hawn expressed their approval during a recent dinner with the actress. Anna recounted:
"Kurt was like, 'I hear you're redoing our movie.' I was like, 'uhhhhh,' and he said, 'We're going to dinner tomorrow night,'" she recalled. "It was like a dream came true, [but] at the same time, unbelievably terrifying. So we went out to dinner and they said at the end, 'Alright, so we give you our blessing.'"
I saw the trailer for Overboard before a screening of Blockers last week and it looks awful. If you don't believe me, see for yourself. I really want to root for Anna, because I still have residual Just Friends/House Bunny love for her and know she can "do" comedy, but I can't with this. I hope she can get a script worthy of her comedic chops soon. And, as a side note, I would love to see Jack's "acting." He is such a cutie.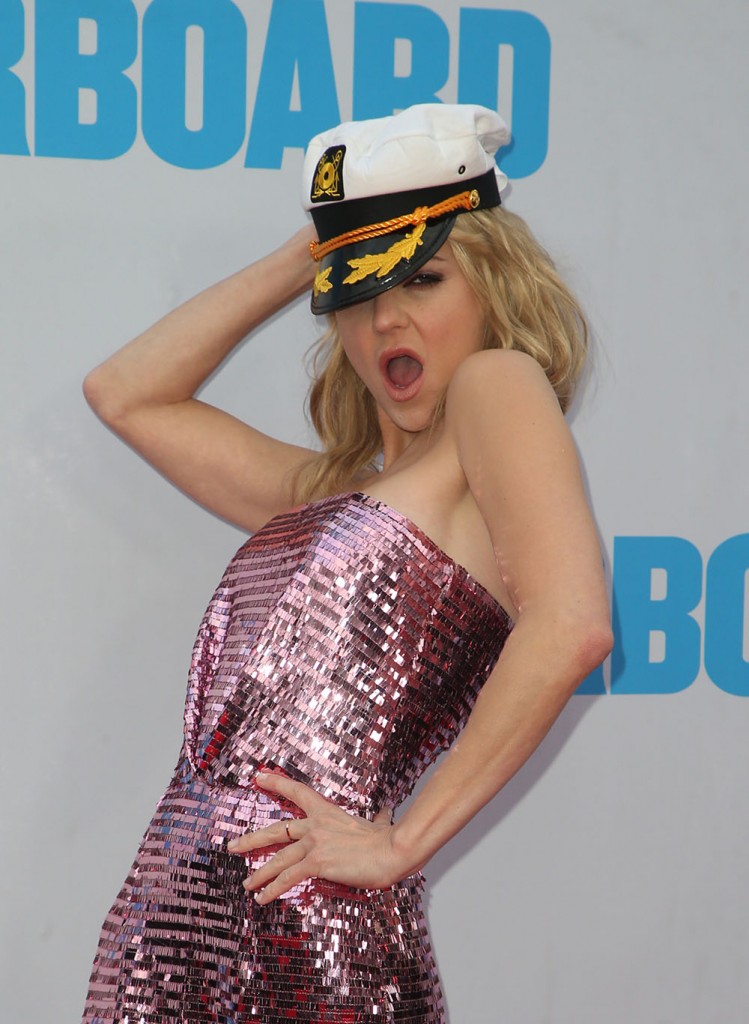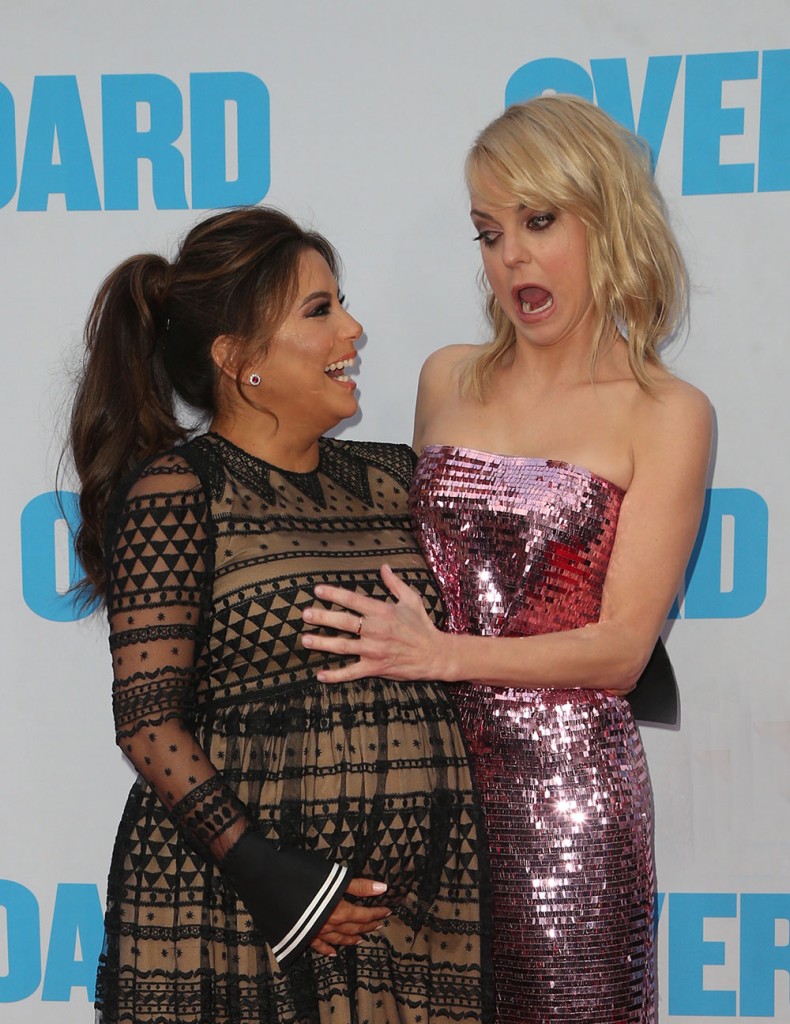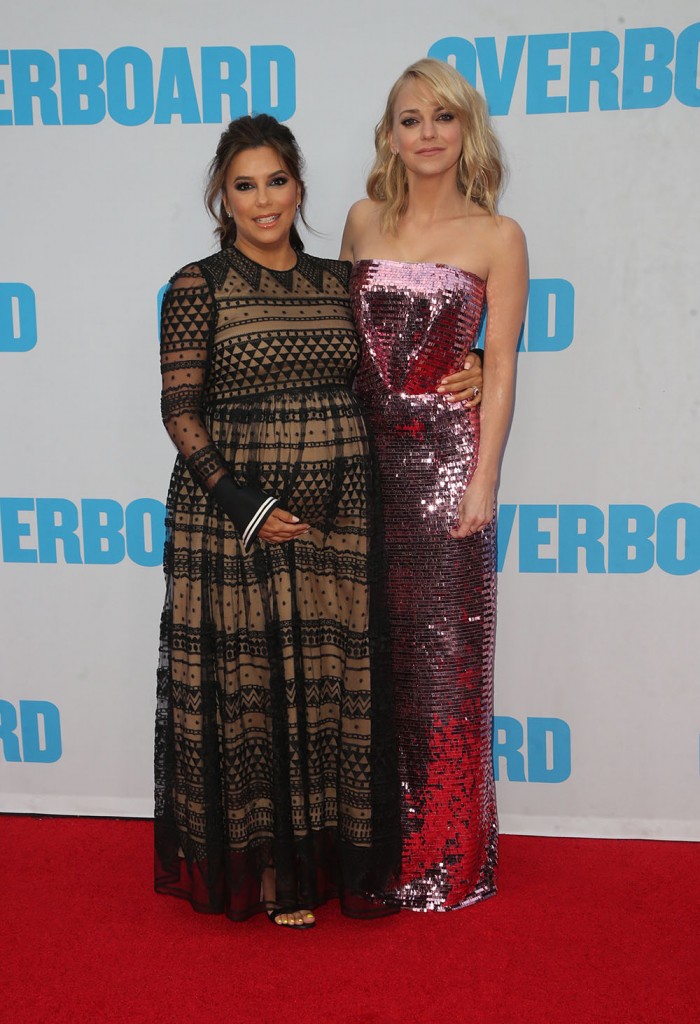 Photos: Instagram/Anna Faris, WENN.com