Yesterday, we discussed whether Blac Chyna got pregnant by the 18-year-old rapper she met on Christian Mingle. The rapper? YBN Almighty Jay, who looks like he's about 14 years old. Chyna is 29 years old and she knows better. I think Chyna is a drama queen and everything, but she's savvy and intelligent and she absolutely knows better than to bang this 18-year-old kid. A kid who says things like "I don't wear condoms. . . I would not want to f–k a bitch I did not want to get pregnant… If Chyna got pregnant, I would keep that s–t like 'ohh daddy love you,' I love that ass.'" Well, as it turns out, Chyna is not pregnant. Yet. Or maybe anymore.
Pump the baby brakes on Blac Chyna — 'cause she's definitely not pregnant right now, although that could change … TMZ has learned. Sources connected to Chyna tell us she is NOT currently pregnant with her boyfriend YBN Almighty Jay's kid, despite reports to the contrary. However, we're also told that she DOES want more kids in the future … and isn't ruling anything out with YBN.

Chyna already has two kids of her own — one with Tyga, and another with Rob Kardashian. If she got knocked up again … it'd be baby number 3 for her.

Sounds like it's possible. Fact is, we're told Chyna is in love with the 18-year-old rapper, and IF she were to become pregnant anytime soon … he's obviously first in the running as the baby daddy. As we've reported … the couple's been seeing each other since at least February.
As I keep saying, Chyna knows better. If she's banging an 18-year-old who hates condoms, I hope she's at least on the pill or using an IUD. So why did Page Six get the tip about the pregnancy? Was she pregnant at some point and then no more? Or was the pregnancy storyline just to get attention? Probably that. And if so, well played, I guess.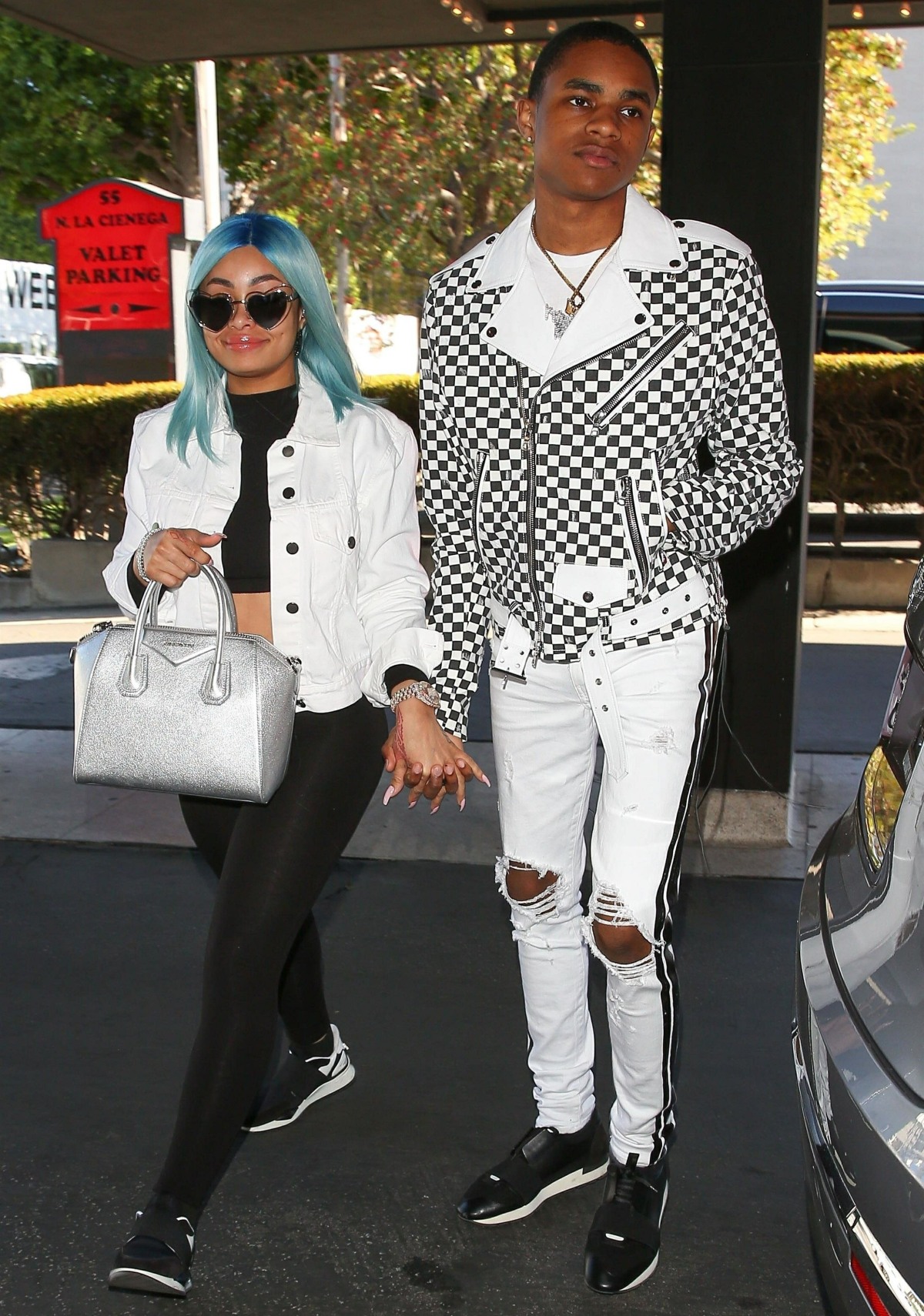 Photos courtesy of Instagram, WENN, Backgrid.