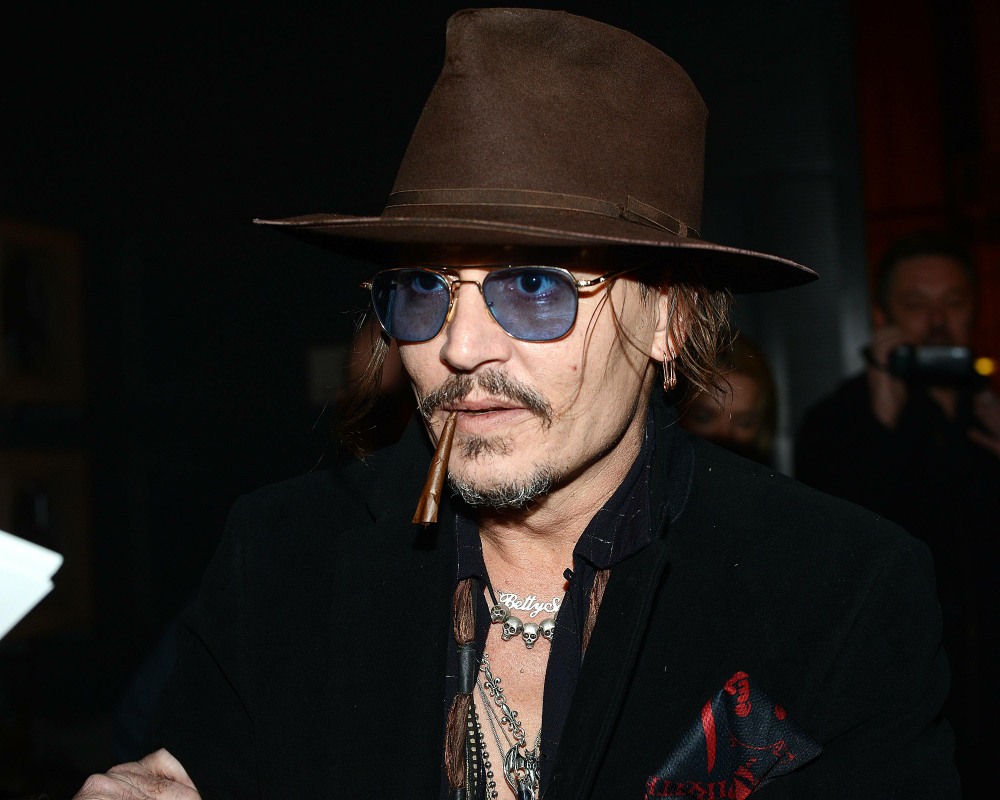 A few weeks ago, a Johnny Depp story did not get enough attention. Apparently, there are some big hearings and court-related appearances to be made in the lawsuit Depp brought against his ex-managers. Depp claimed his ex-managers stole tens of millions of dollars from him. The ex-managers sued him right back, and said that he's been blowing through money like crazy for years now, but it got a lot worse around the time he married Amber Heard. Well, the story that didn't get enough interest was that two different law firms dropped Johnny Depp as a client in the space of a month. The vibe I got was that A) the lawyers are worried they won't get paid, B) the lawyers don't believe Depp has a case and C) the lawyers think Depp is non compos mentis.
I think Depp still has a few other lawyers loitering around, and he's going to need them, because he just got sued again. This time, two of his former bodyguards are suing him and man, do they have a story to tell:
Two of Johnny Depp's former bodyguards are suing the "Pirates of the Caribbean" actor for unpaid wages and overtime — and they allege in court documents that they "were forced to protect [Depp] from himself" because of the star's over-the-top behavior. The suit filed in California Superior Court marks just the latest legal woes for Depp. In the new civil suit, Eugene Arreola, a onetime LAPD detective, and Miguel Sanchez allege they were used as de facto chauffeurs and nannies for Depp's family and were exposed to "illegal substances" by guarding the hard-partying actor.

In court papers filed Tuesday, Arreola and Sanchez allege that they protected Depp for years for a firm called Premier Group International — but that in 2016, they were hired as part of Depp's in-house security team. Court papers allege, "In early 2016 Plaintiffs began to notice a stark change in Depp and the atmosphere on his Hollywood Hills compound. Depp began making sudden and drastic changes to his staff and management team, causing a significant financial crunch for everyone surrounding Depp, except for Depp himself," but they accepted the "in-house" jobs because "Plaintiffs were loyal to Depp and his family and understanding of the financial hurricane Depp was in."

Depp's former security guards allege that once they began working for Depp directly, they noticed their paychecks were missing "overtime and rest pay," and that from 2016 to 2018, neither received overtime or were given "meal and rest breaks as mandated by law" and were "misclassified as independent contractors when they were clearly hired as employees."

According to the court documents: "Plaintiffs found themselves in situations that required more than what a bodyguard would be expected to do," including being "constantly used as drivers, driving back and forth at Depp's or his family's beckoning." The guards also allege that they "were asked repeatedly to drive vehicles that contained illegal substances" and "open containers" and "were asked to monitor unstable individuals in [Depp's] life and entourage," risking their own reputations.

Court documents claim that one guard became a de facto baby-sitter when "Sanchez, whose primary detail was the protection of Depp's children, was more often than not the primary caretaker for Depp's minor child," and, "Worse yet, Sanchez was told to give into every whim of Depp's children and worried he would lose his job if he did not comply with their demands."

The court papers further state, "Often times Plaintiffs were forced to protect [Depp] from himself and his vices while in public, becoming caretakers for him. A[n] incident at a local nightclub involved Plaintiffs alerting Depp of illegal substances visible on his face and person while preventing onlookers from noticing Depp's condition." The court papers do not elaborate on what the alleged substance was.

The suit also claims that the two guards were "exposed to unsafe conditions and situations," including an incident when Depp's head of security accidentally shot himself in the leg "while playing with his weapon in a small control room on Johnny Depp's property." The guards add: "As a result of the toxic and dangerous work environment and the constant labor code violations of their employers, Plaintiffs were forced to leave their employment despite the fact that they enjoyed many of the people they worked with and have no ill will toward Johnny Depp."

Arreola and Sanchez are seeking unpaid overtime, wages, meal and rest break compensation and penalties as well as attorney fees plus damages.
We knew it was bad. We've known it was bad for a while now. But it's stark as hell when someone puts it all down in writing. Depp has been on a downward spiral for years: the alcohol abuse, the drugs, the physical abuse. Not even being there for his children. Blowing through millions of dollars and then accusing his managers of stealing it. Doing blow in nightclubs. Having guns in the house which the head of security "plays" with. All of this is just a recipe for a massive tragedy.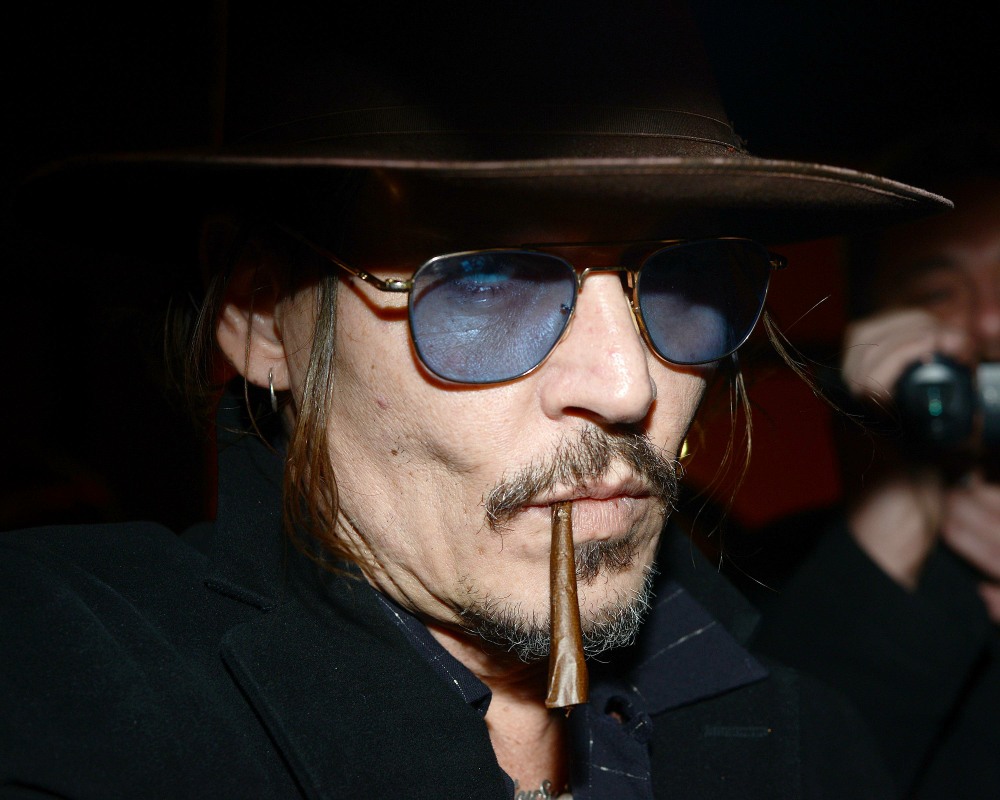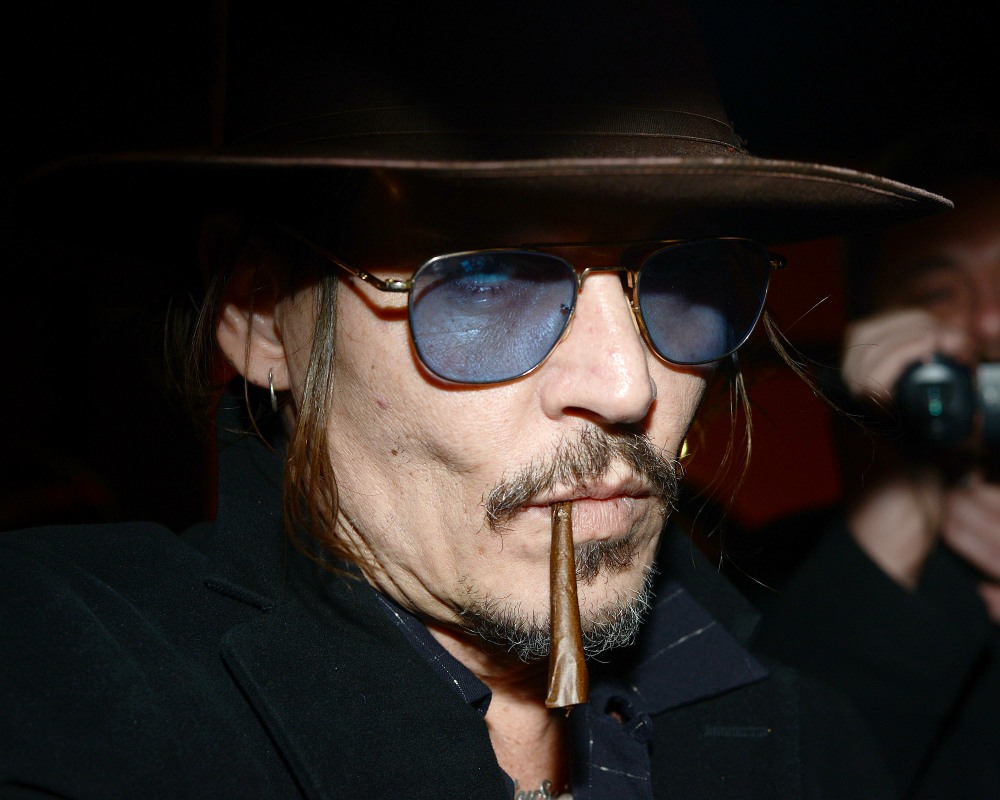 Photos courtesy of WENN.