Victoria Beckham posted this lovely photo of her husband and their three youngest children on Wednesday. Wednesday was David Beckham's 43rd birthday, and the family celebrated in a low-key way in London. Clearly, the three youngest kids were in London for their dad's birthday, but the oldest son, Brooklyn, has been living in New York for the better part of a year. He's been going to college and living that New York Lyfe. But because the Beckhams are so close and these kids would literally do anything for their parents, Brooklyn hopped a plane and flew in to surprise his dad on his birthday. Brooklyn turned up to the restaurant where the family was apparently having a birthday lunch, and David's reaction was just… sort of beautiful and pure.
That's Harper Beckham's little voice in the background, with her little British accent, saying "I didn't know Brooklyn was coming!" David immediately goes to tears and it's just… really sweet. I needed this video in my life.
Also: ever since this shady Us Weekly story, I've been on high alert for a "David and Posh are separating" story. It hasn't happened. They're clearly… fine. Fine enough to still celebrate birthdays together.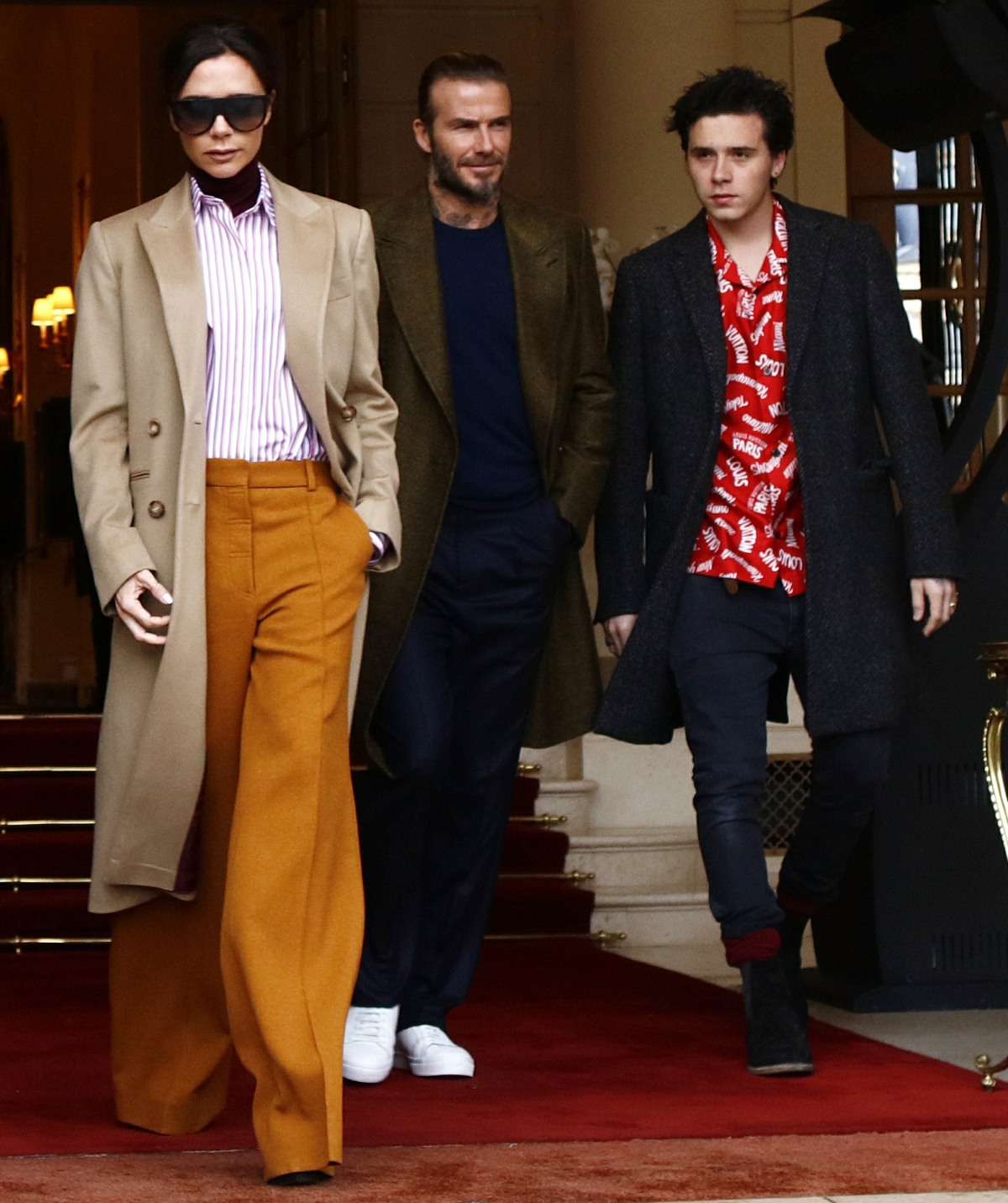 Photos courtesy of Instagram, WENN.