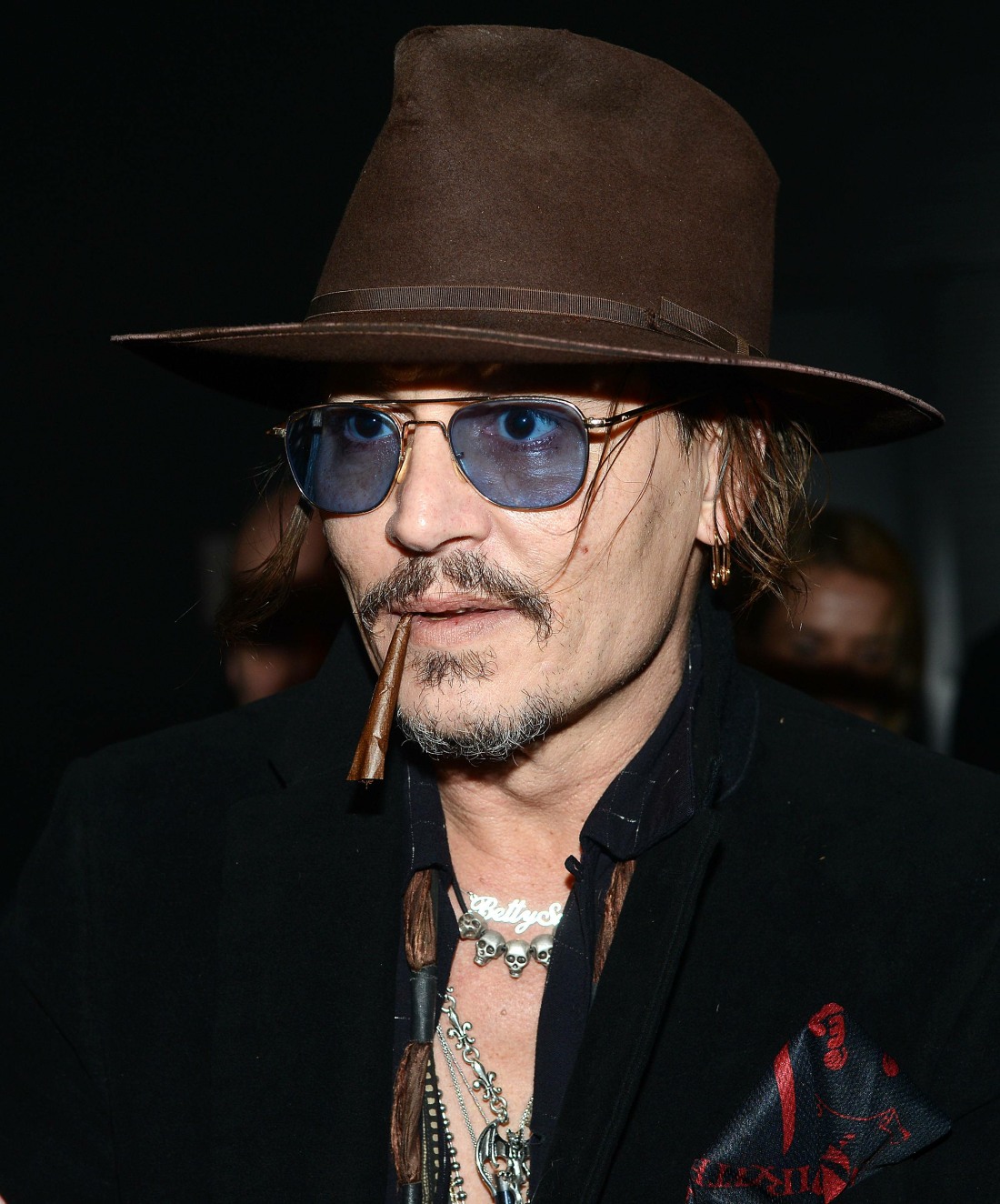 Johnny Depp is not in a good place. Law firms keep dropping him as a client. He keeps getting sued, and the latest lawsuit is a doozy. He spends millions of dollars a month on dumb sh-t, like wine and the maintenance of a fleet of cars that he rarely uses. He's basically Nicholas Cage, only worse. Meaner. Drunker. Scarfier. And I'm actually sort of shocked that we don't hear more stories about his behavior on various sets – we know he was a complete catastrophe on the last Pirates of the Caribbean movies. We know that few people wanted him around for the Fantastic Beasts movie. And now this: apparently, Depp physically assaulted a location manager on the set of his latest film:
"LAbyrinth" stars Johnny Depp as the real LAPD detective Russell Poole, who investigated the murder of Biggie Smalls. An insider said trouble on the "toxic" set began when Depp took over directing a scene in which he cast two of his pals as a cop and a homeless man. "Johnny's friends were in the scene, and it just turned into way more than it should have been," said a source. A downtown LA street was closed off, but when the permit ran out, Depp wanted to keep the cameras rolling.

"The producers kept asking for the time to be extended," explained a source familiar with the production. Finally, a location manager informed the film's director, Brad Furman, that the scene had to wrap, but, "Brad interjected, 'Tell that to Johnny Depp!' " The location manager told Depp, "This is the last shot," a source said, when an irate Depp — who'd been "smoking and drinking all day on set" — got in the staffer's face. "He was 6 inches away, yelling, 'Who are you? You have no right!' " sources said.

When the well-liked worker told Depp, "I'm just doing my job," a source said Depp tried to punch him in the ribs. But the weak blow didn't make an impact, and Depp yelled, "I'll give you $100,000 to punch me right now!" The stunned staffer stood still, and Depp was finally pulled away. A rep for Depp had no comment. Furman insisted the alleged incident was overblown. "Johnny Depp is a consummate professional, great collaborator and a supporter of other artists," he said in a statement. "He always treats the crew and people around him with the utmost respect. Movies can be stressful, and nonevents often become exaggerated. We all love stories — there isn't one here."
"But the weak blow didn't make an impact…" What does that mean? That means Depp weakly and drunkenly punched this poor man in the ribs and it didn't hurt the guy? It doesn't matter if the guy was actually hurt – it's still assault. And I'd be willing to bet that Depp "smoking and drinking all day on set" is quite a normal thing at this point. He's an alcoholic and he's not functioning. What he needs is to NOT work. He needs to go away and get clean and sober. He needs to stop being enabled by studios, directors, producers and his coterie of handlers. Why in the world would you even employ him at this point? I'm really asking.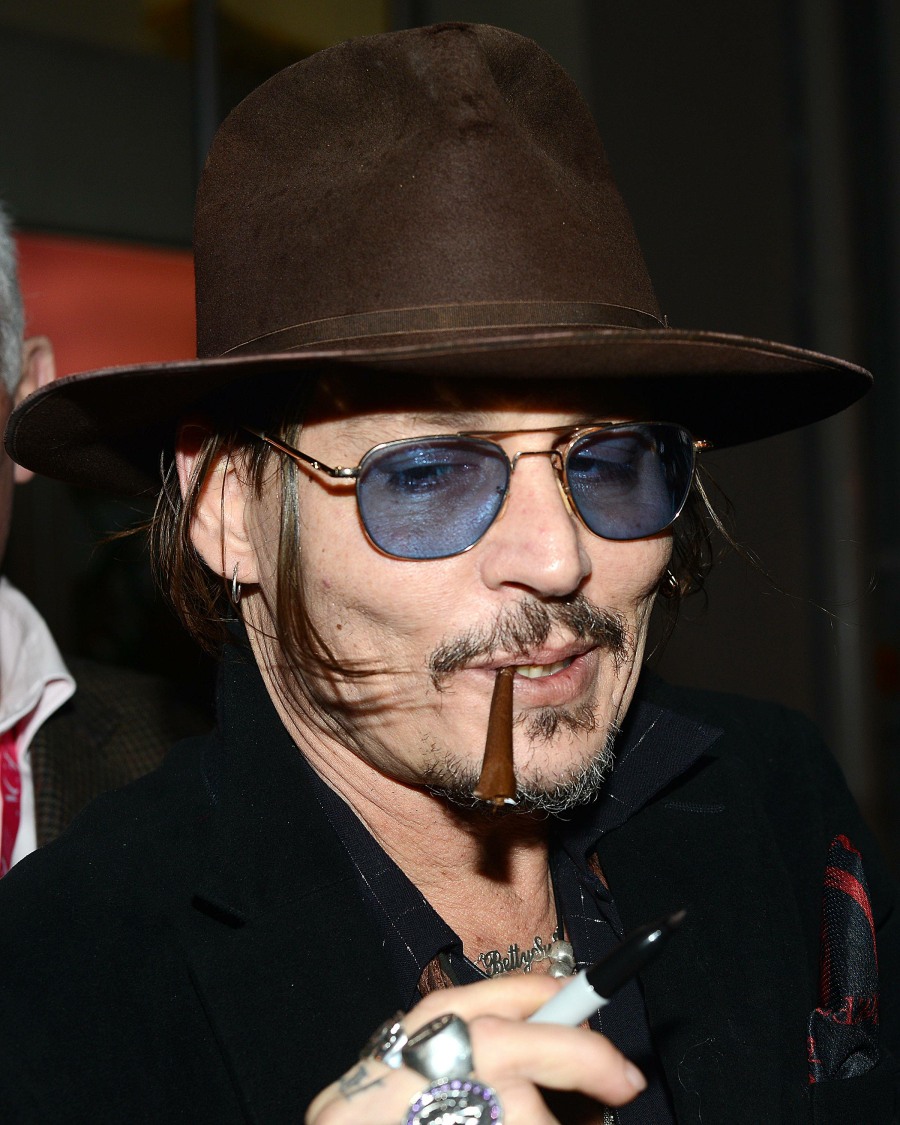 Photos courtesy of WENN.