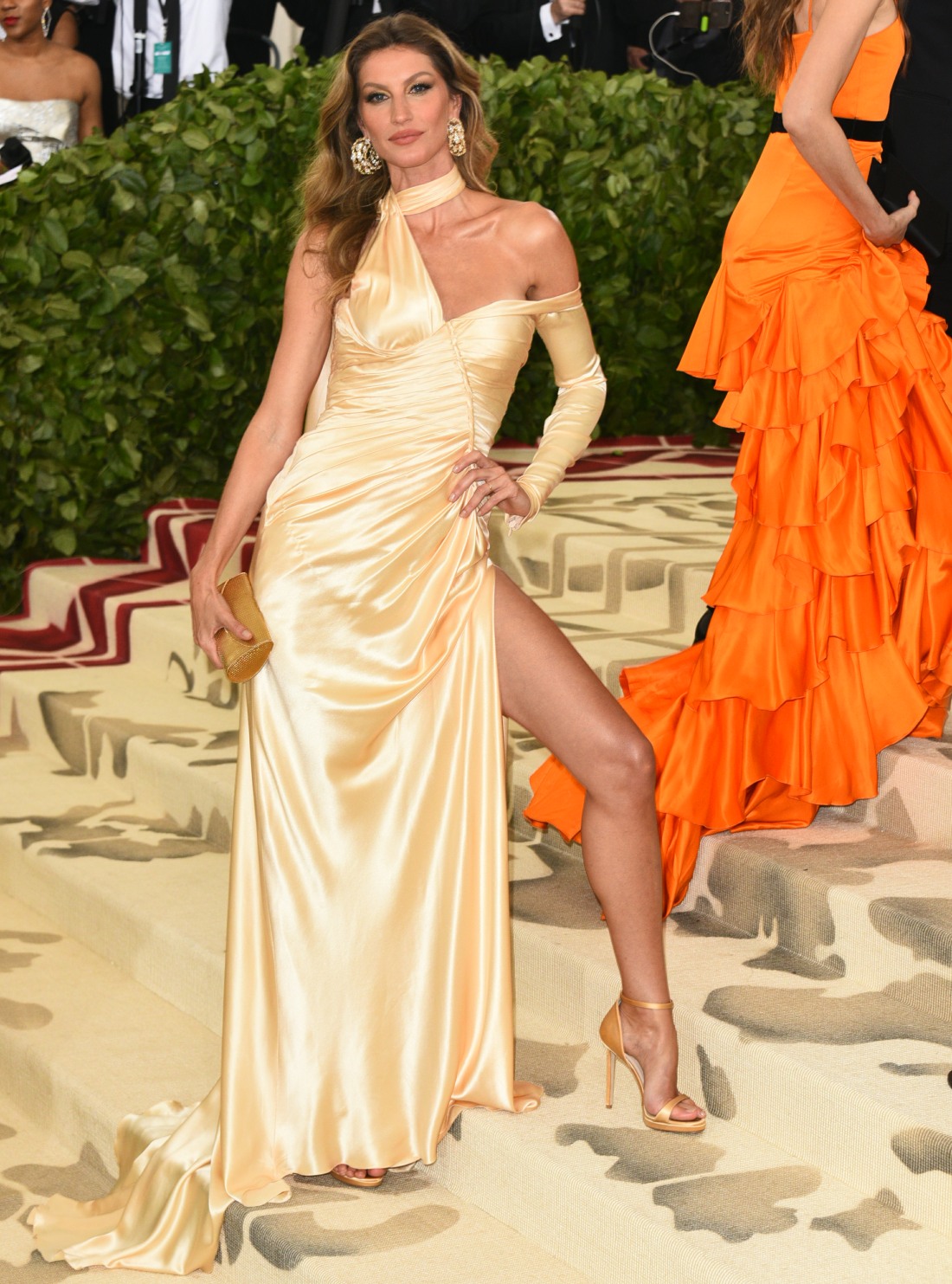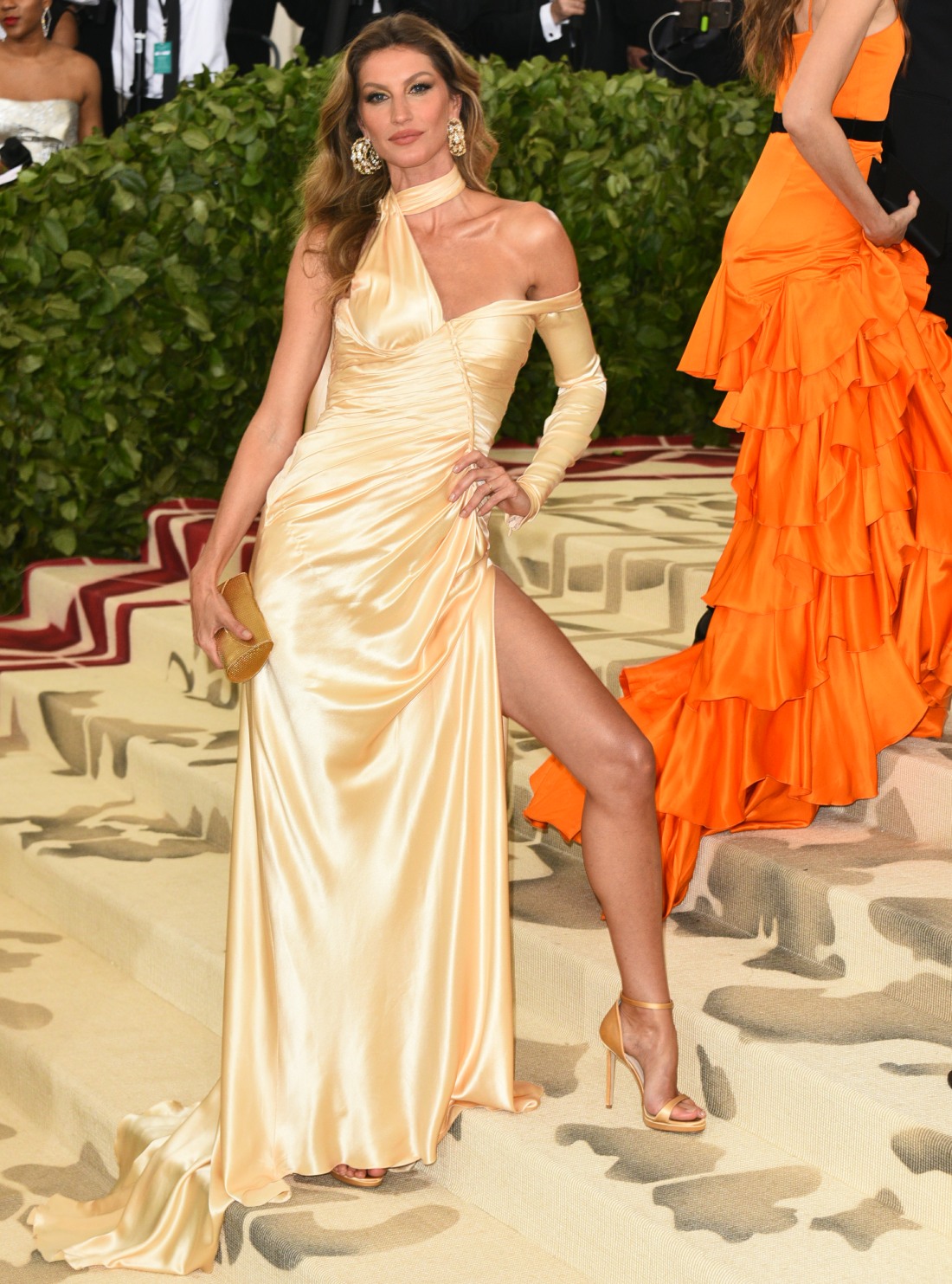 I'm struggling to remember, but I don't think Gisele Bundchen and Tom Brady have EVER adhered to any kind of Met Gala theme. At some point, you would think that they would accidentally fall backwards into being on-theme, but no, they never do. Gisele increasingly looks like a telenovela soap opera star and Tom looks like her male-escort "walker." Can you even f–king believe that Gisele's dress here is Versace? This was the worst Versace of the 2018 Met Gala – it looks cheap, and like something Vanna White would wear (no disrespect to Vanna). The dress makes her boobs look SO SAD. And Tom Brady is just serving up Sprockets Realness. Messy. So messy. (One nice thing: I love Gisele's earrings.)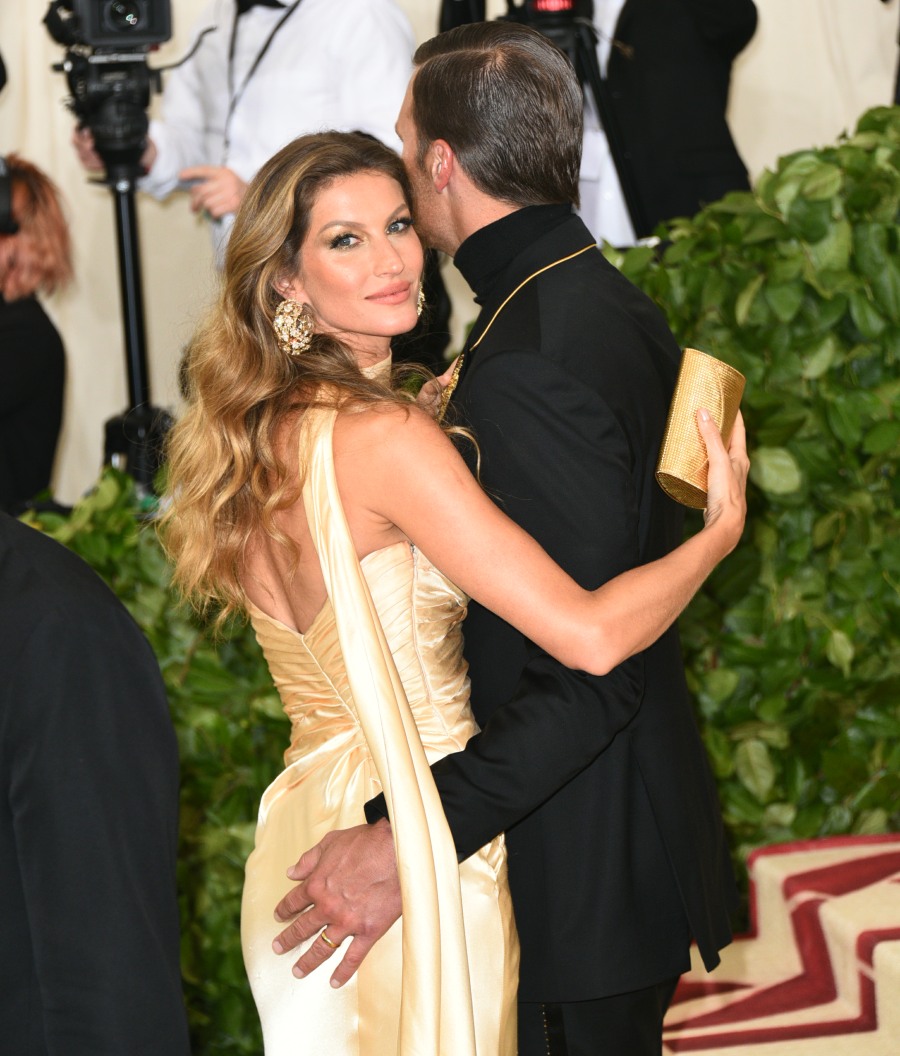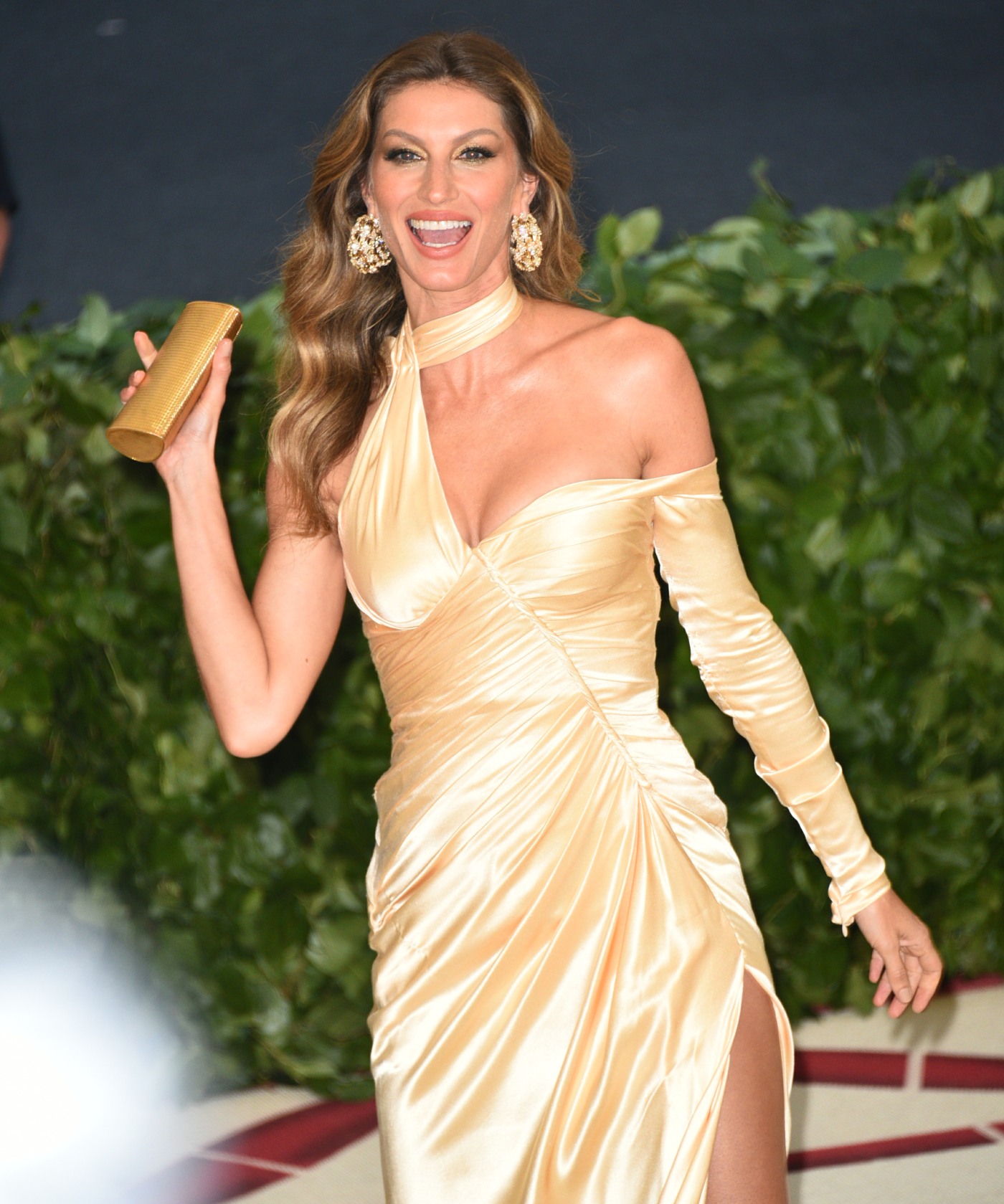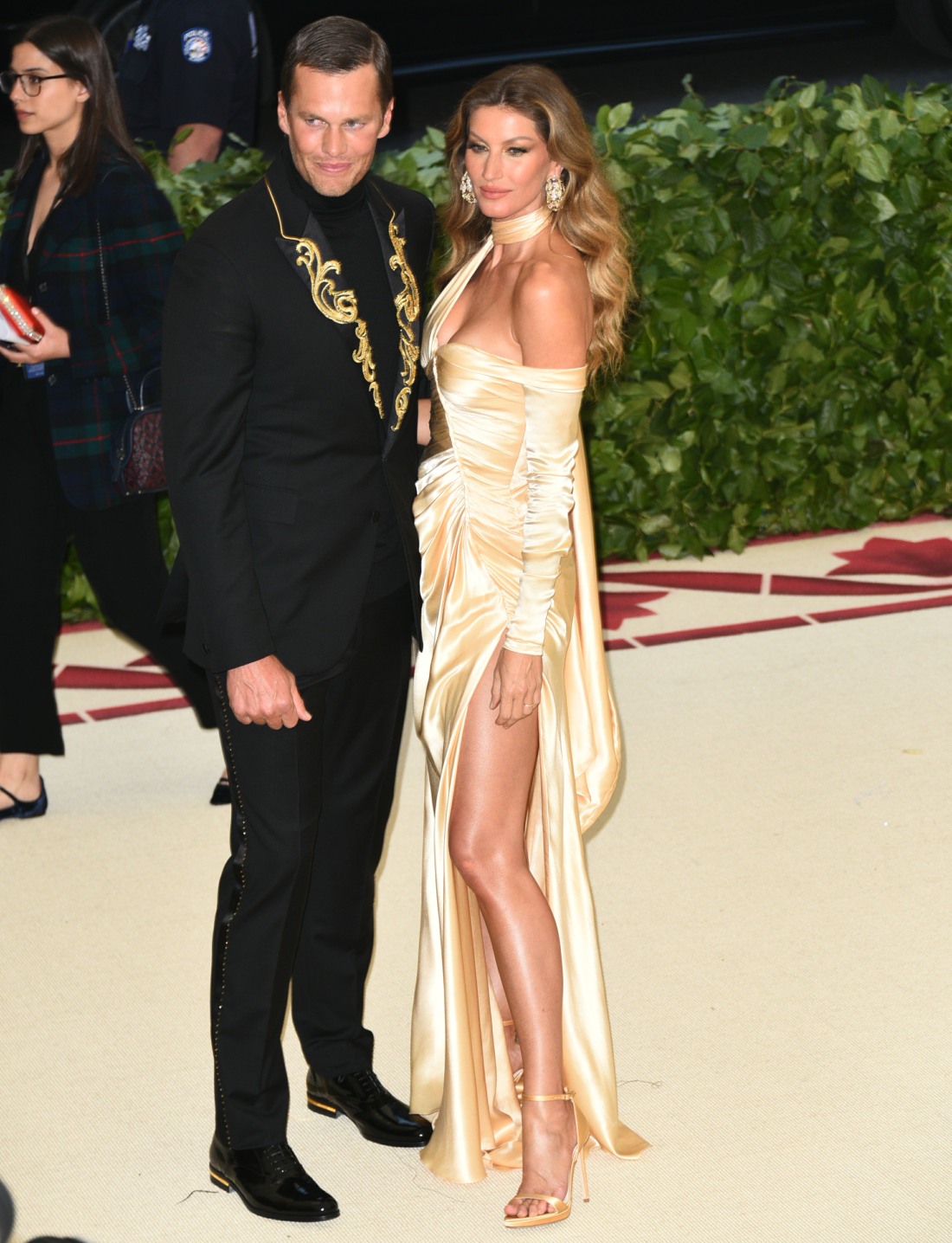 Cindy Crawford also brought her boring husband and she also wore Versace. I guess you could argue that Cindy's interpretation on the theme was that she was "the devil" or "sin" or something. But mostly, I think she just wanted to wear a pretty Versace gown. She looks amazing, but she could have been going anywhere.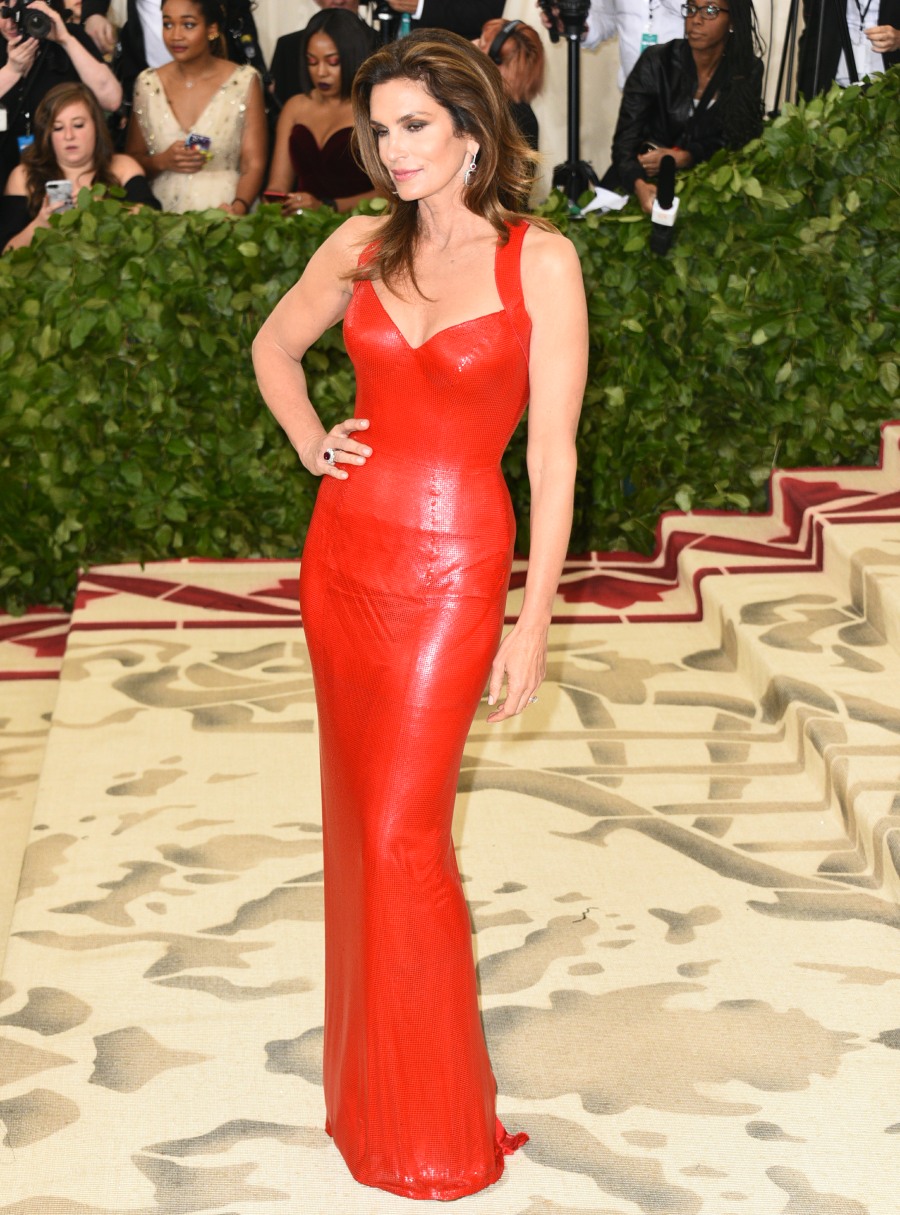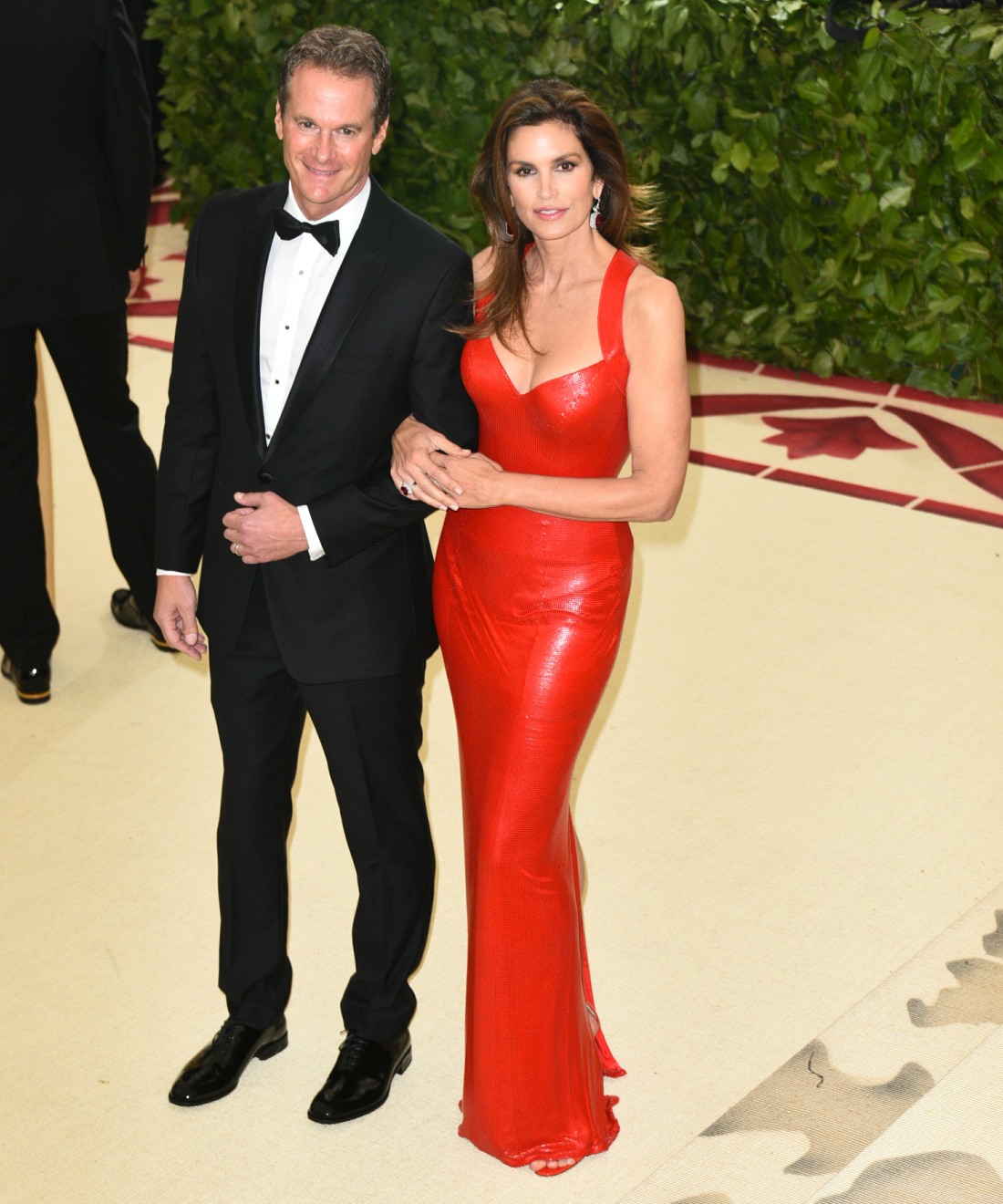 The dudes from Migos also wore Versace and, quite honestly, they killed it. I love their looks.
Photos courtesy of Getty, WENN.