Embed from Getty Images
Selena Gomez is a Coach brand ambassador and while I would feel sorry for her for having to wear this awful dress, she's making a reported $10 million dollars on that contract. I would show up naked to something for $100k. This has no support in the bust area, the bottom is practically see through and I wish that the trend of tiered sheer ruffled gowns would die out already. Plus her styling is weird, she looks smeary. On E! they talked about Selena's dedication to Christianity, and how this dress was in honor of Queen Esther from the Bible. I don't remember that story at all, but she was a heroine who saved the Jewish people according to my two minutes of Googling.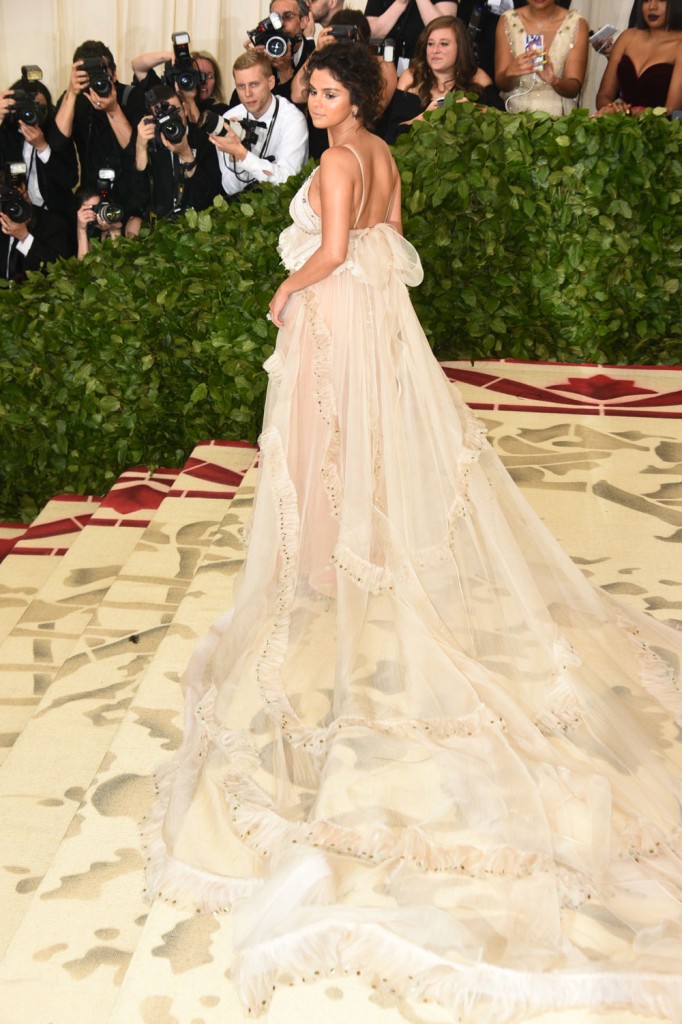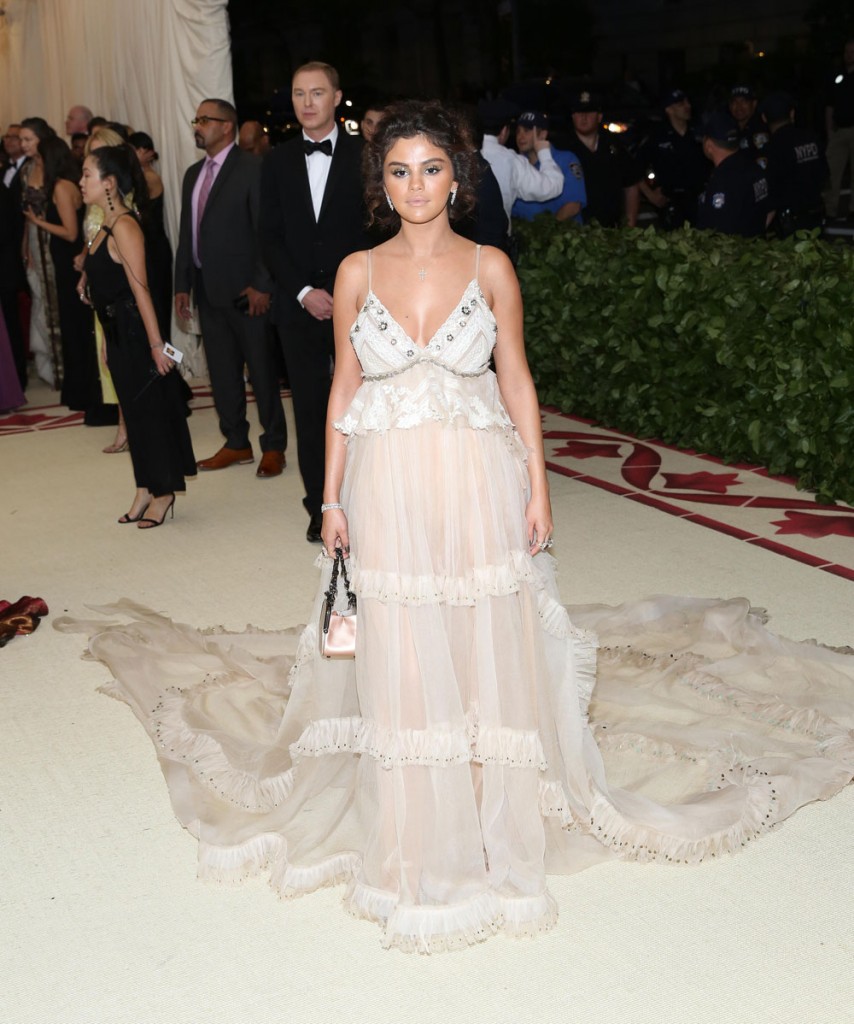 Keri Russell didn't fare as poorly in white Chanel. This looks comfortable without being fug and I like the flapper elements on this dress. It's not really on theme apart from the fact that it's white and gold.
Embed from Getty Images
Sarah Paulson was in Prada and while she can usually pull off their weirdest of looks this just made me cringe. Maybe it wouldn't be as bad without the dippy bow at the neck. I guess they were going for angelic, but there's too much going on with the intricate beading on this dress.
Embed from Getty Images
Uma Thurman just did a white off-the shoulder Gabriela Hearst column gown with cross and medallion jewelry for the theme. I like this, it's sophisticated and crisp and she looks like she's having fun.
Check out the back.
Embed from Getty Images
I had to include this photo!
Embed from Getty Images
photos credit: WENN, Backgrid and Getty