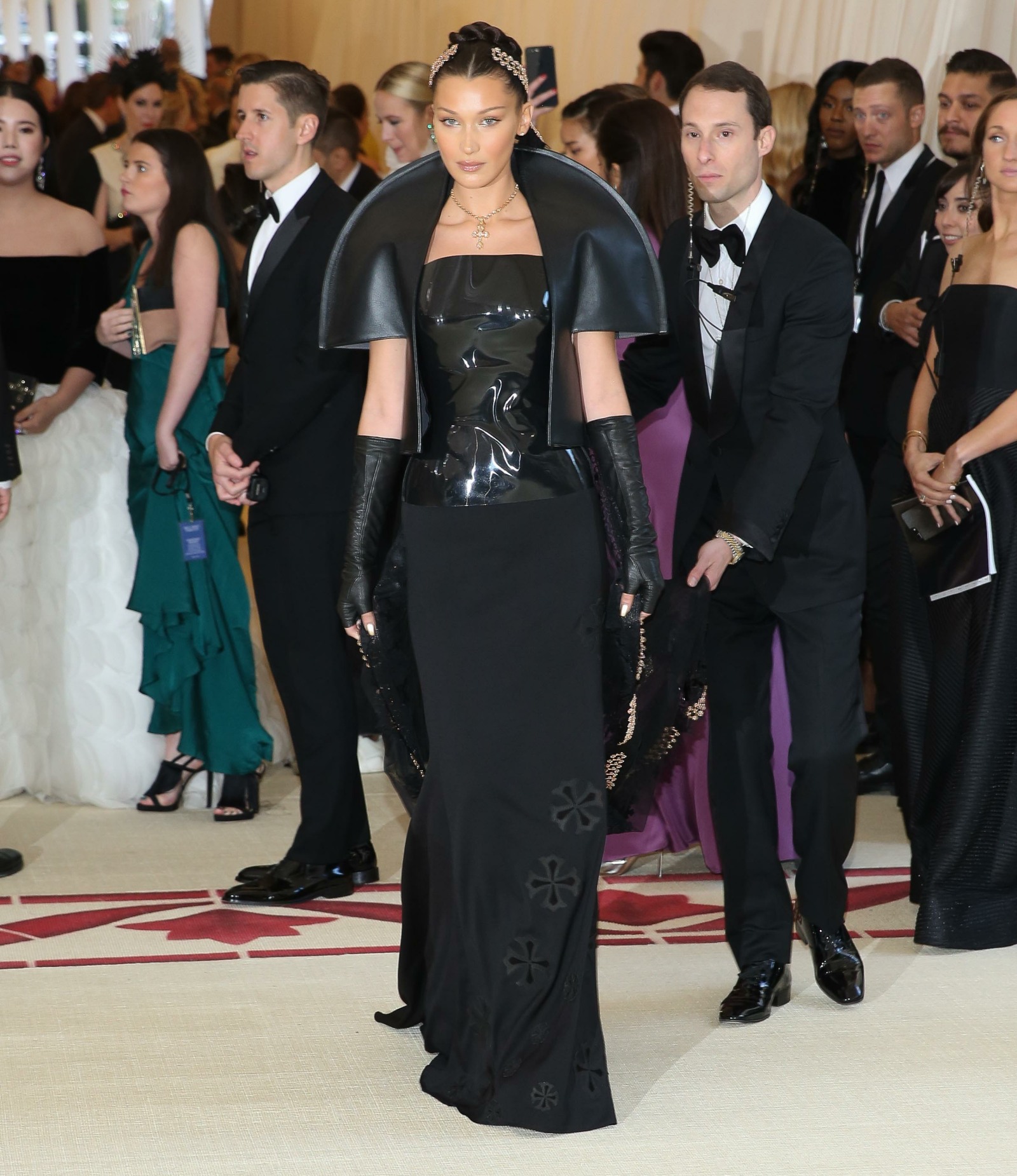 Go ahead and yell at me, but I LOVED Bella Hadid's Met Gala look. There were too many angels and virginal Marys and popes. We needed some ladies to bring some dark, gothic glamour to the Catholic theme, and Bella did that sh-t. Bella wore a look from the H&M Conscious Collection. Love it.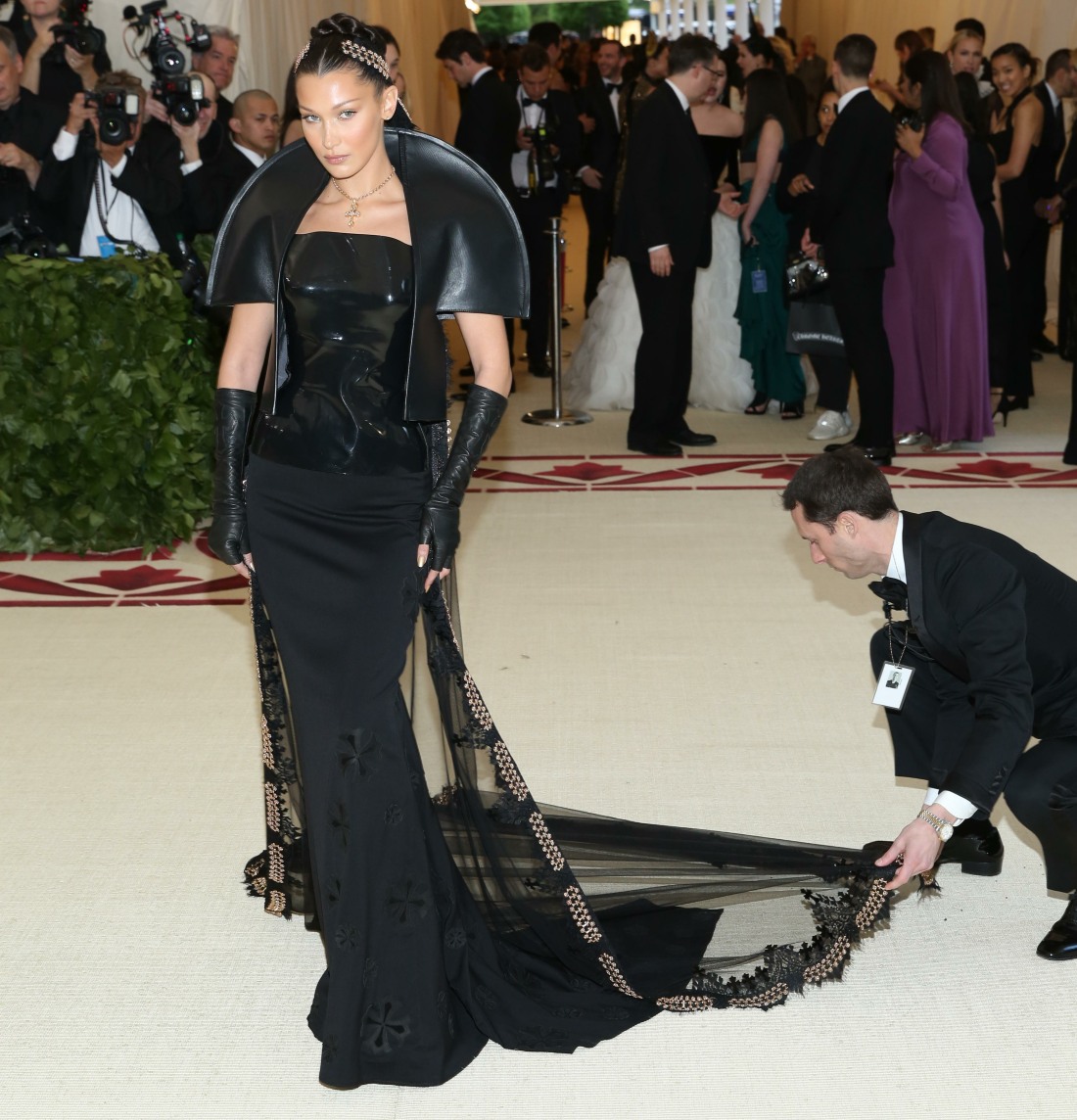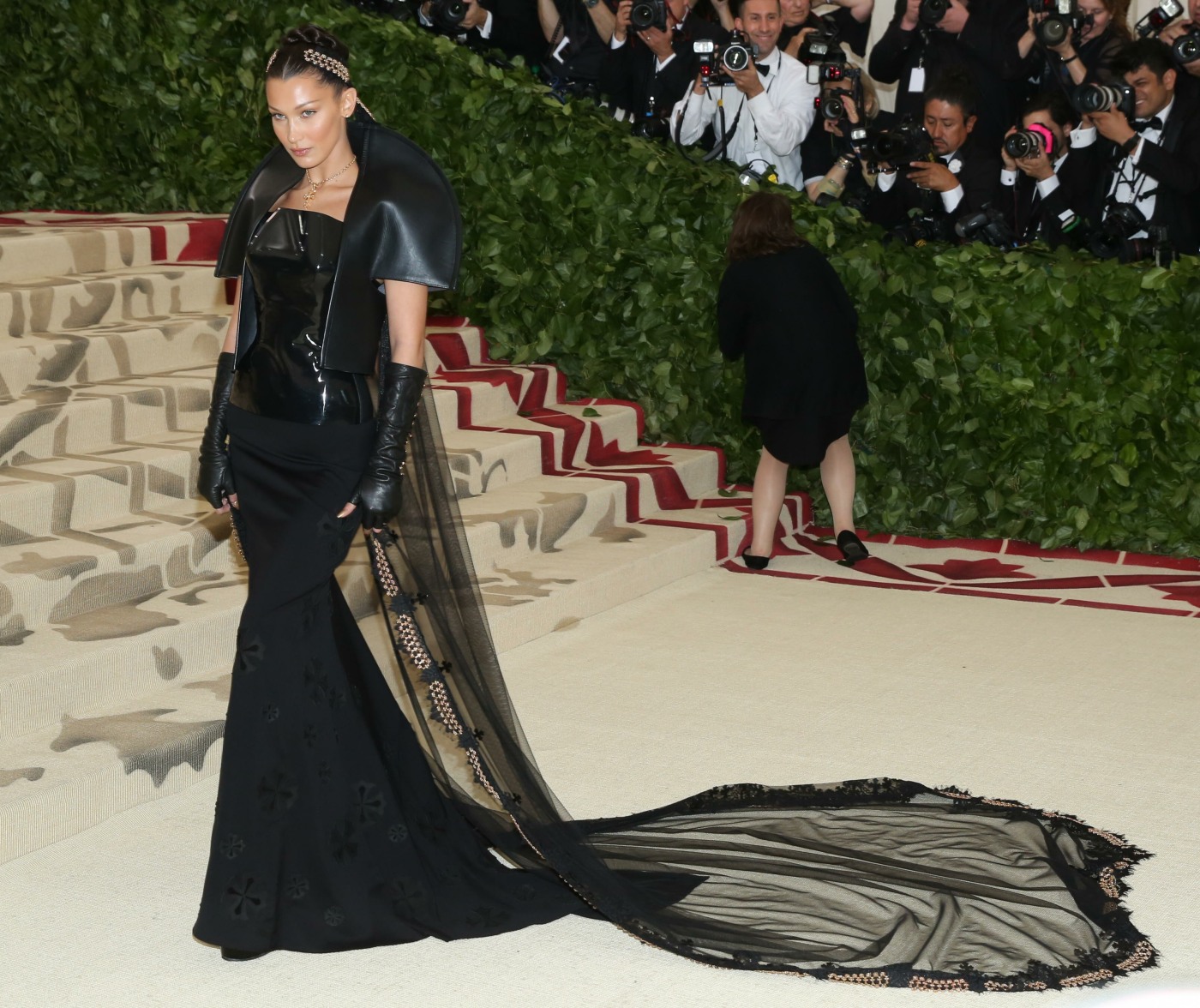 I saw a lot of people comparing Olivia Munn's H&M Conscious Collection gown to Anne Hathaway's Ralph Lauren gown at the Met Gala in 2015. It IS strikingly similar, especially considering that they were both Met Gala looks. I don't hate this, but I also think it's very derivative. I also think her face is ridiculous.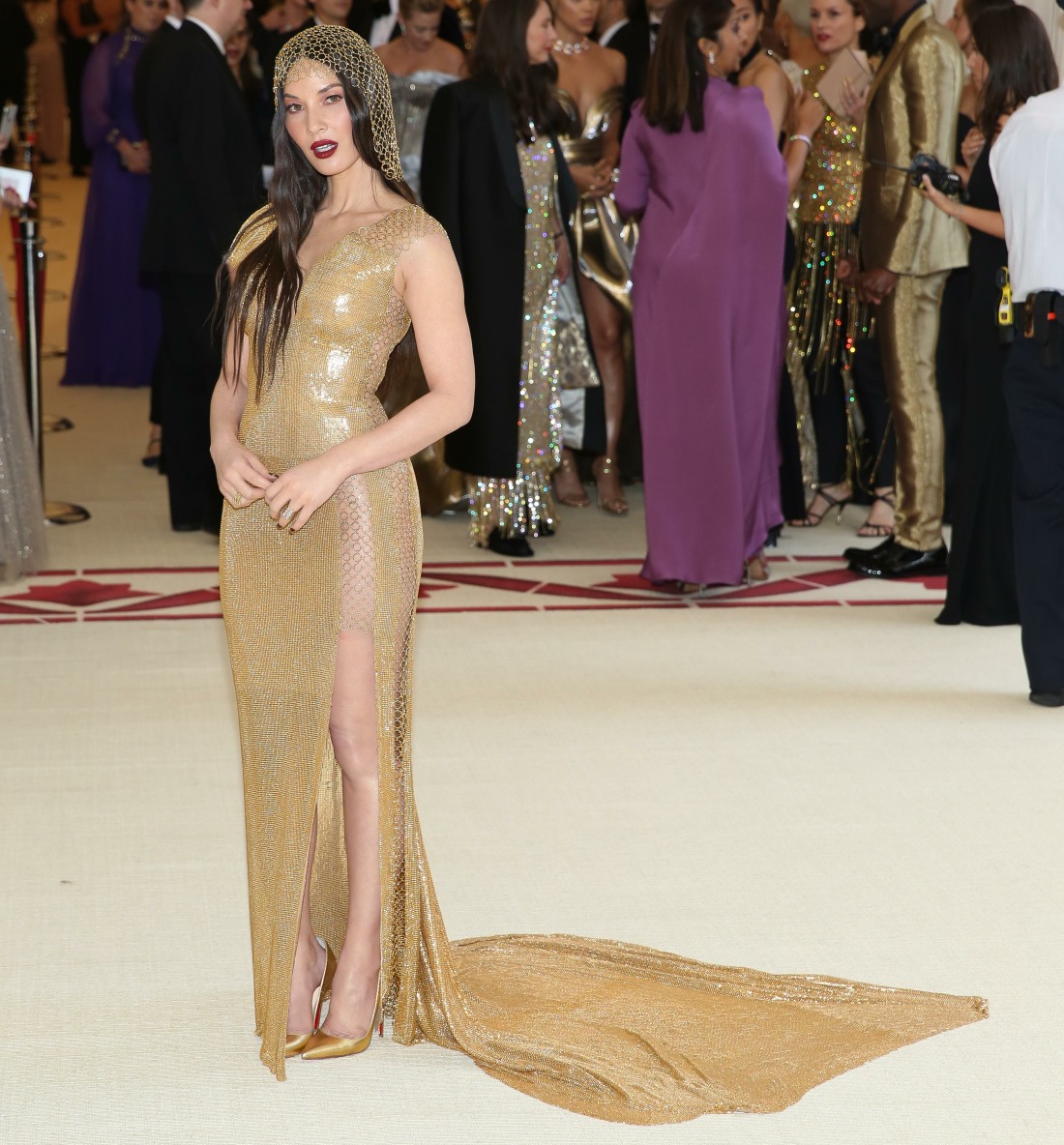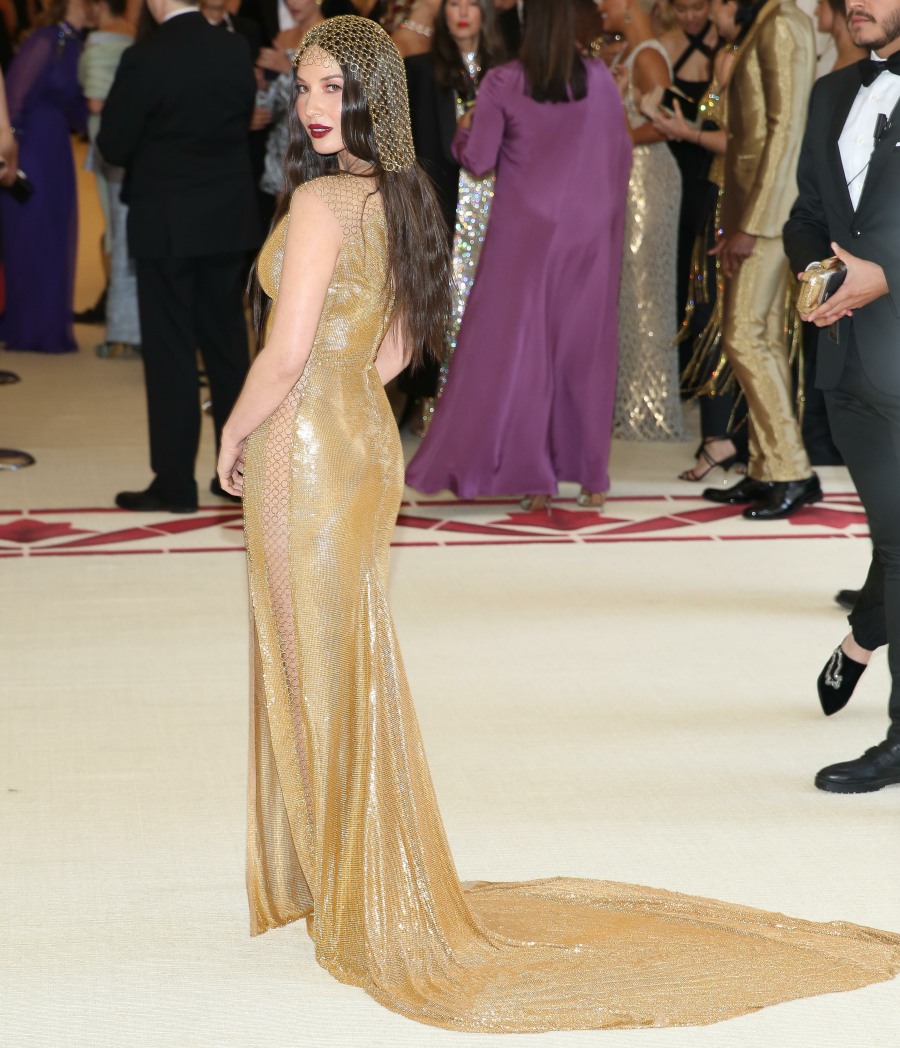 Riverdale's Lili Reinhart also wore H&M Conscious Collection and quite honestly, I loved this. It was "heavenly" and ethereal and she looked amazing on the carpet. She came with her Riverdale boyfriend Cole Sprouse.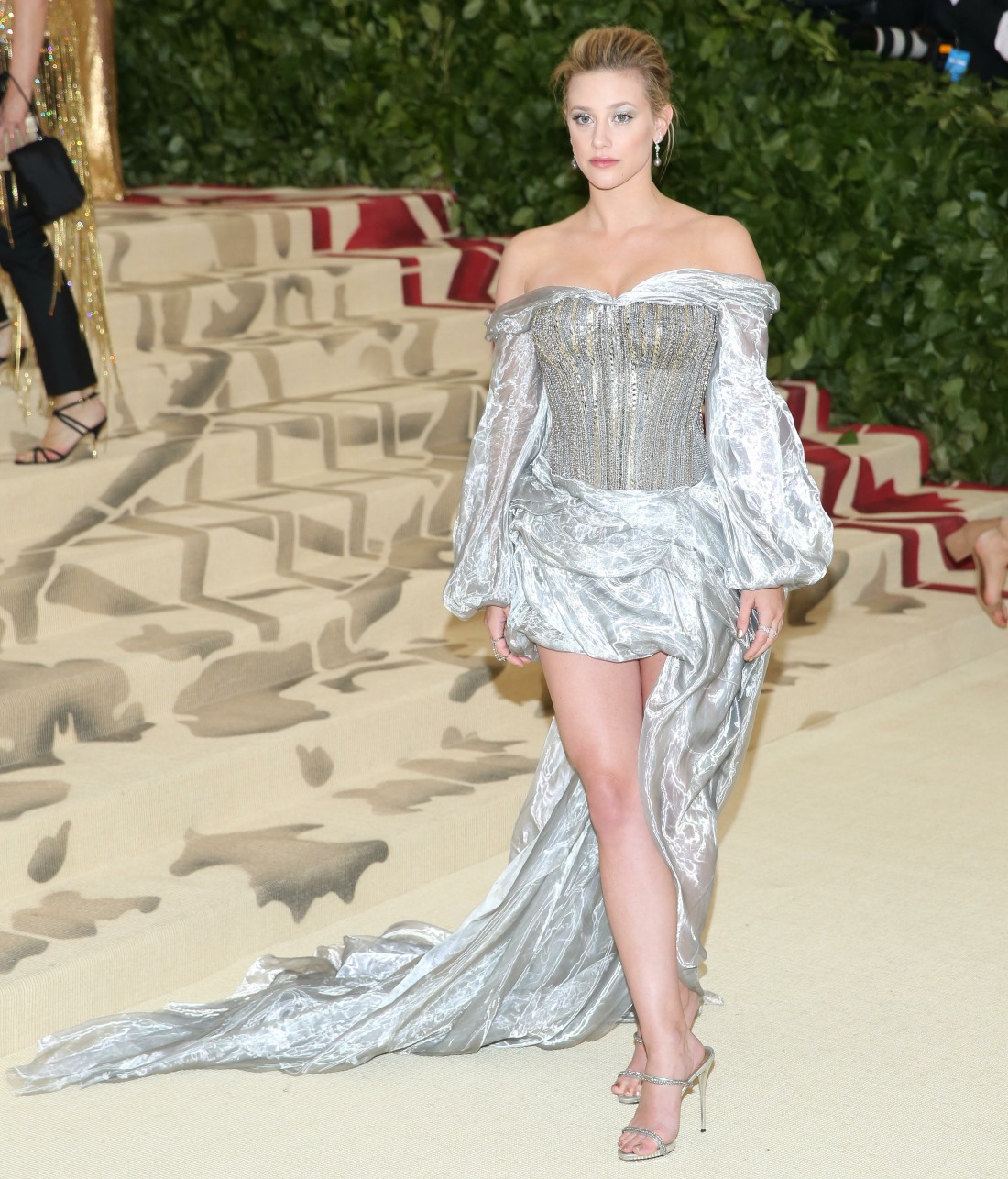 Photos courtesy of WENN.