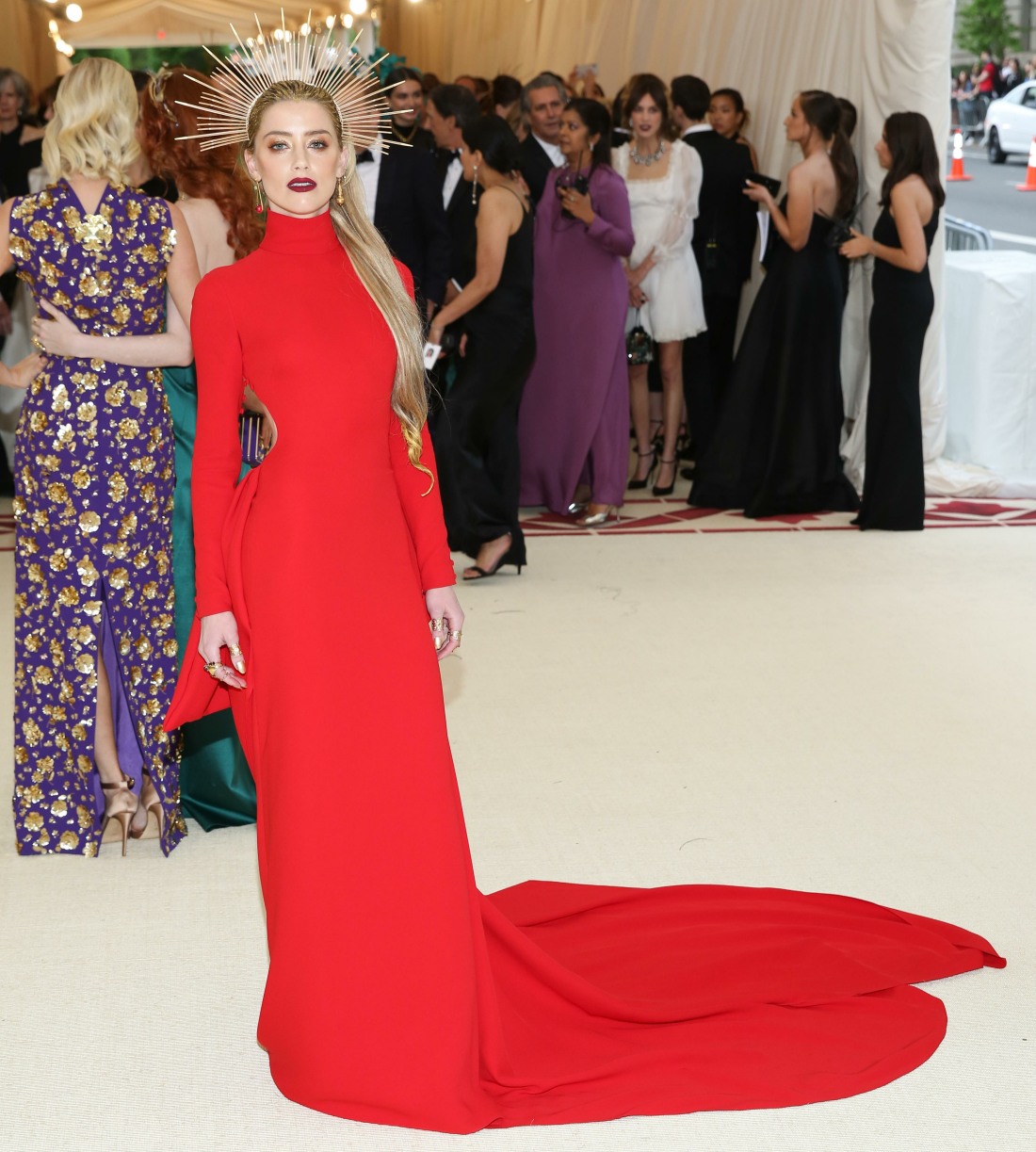 So many women interpreted the Met Gala theme "Heavenly Bodies: Fashion and the Catholic Imagination" the same way – red and gold. Pretty, Renaissance-looking gowns in red and gold jewelry and headpieces. Amber Heard did that interpretation well – this gown is Carolina Herrera, the headpiece looks like it came from Catholic artwork and her makeup is on-point too.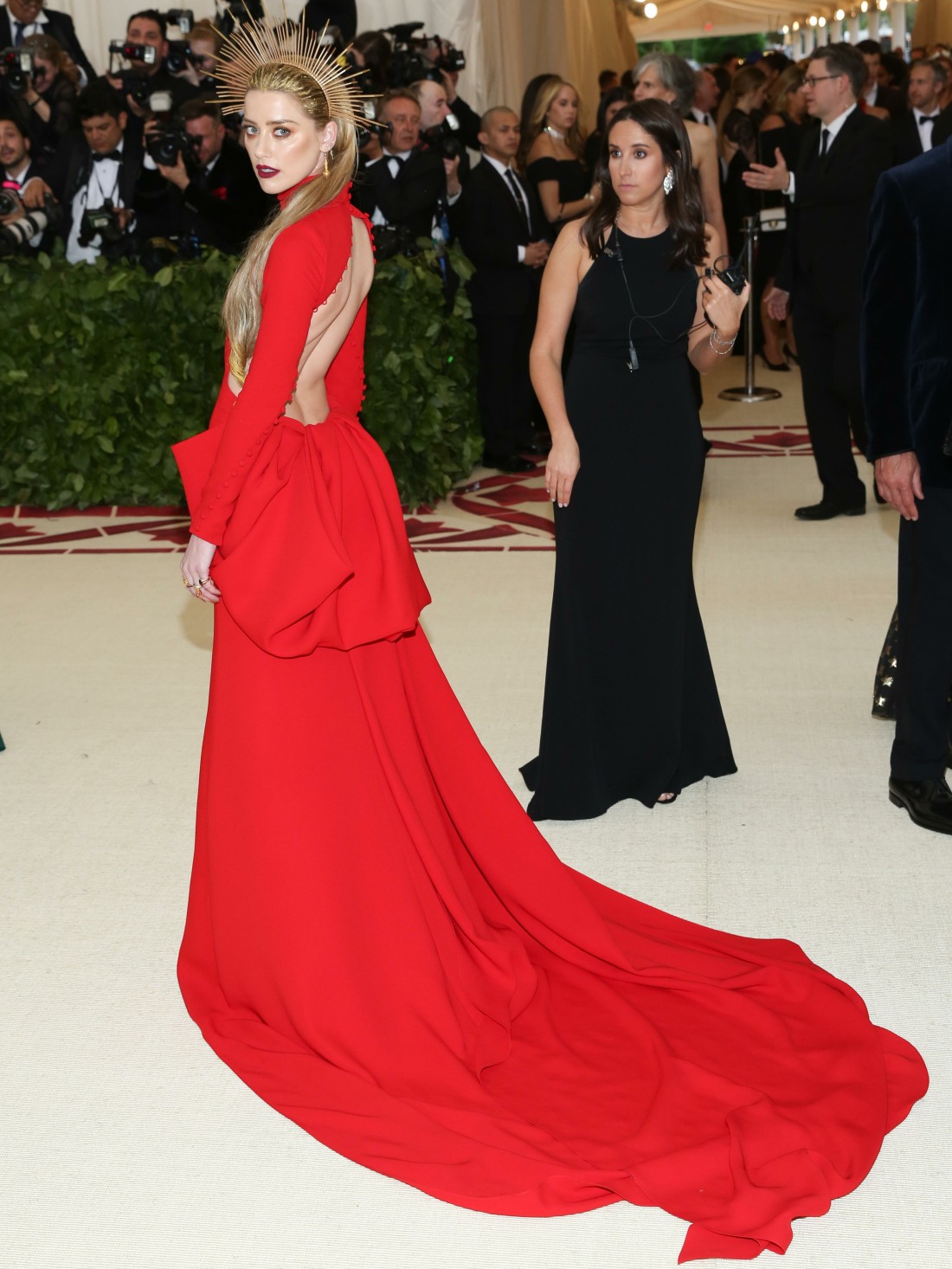 Did Anne Hathaway believe in her look? There are some photos where she doesn't seem to be a believer, and then in some photos, she looks like she's feeling herself. I tend to believe that she was feeling herself at first in this red Valentino, but then she got on the carpet and she saw how many other women had interpreted the theme in the exact same way – a red gown with some kind of gold headpiece – and she felt like she didn't stand out. Still, I love the "thorns" of her headpiece/hair adornments. The Valentino alone is kind of blah to me, but the look as a whole is great.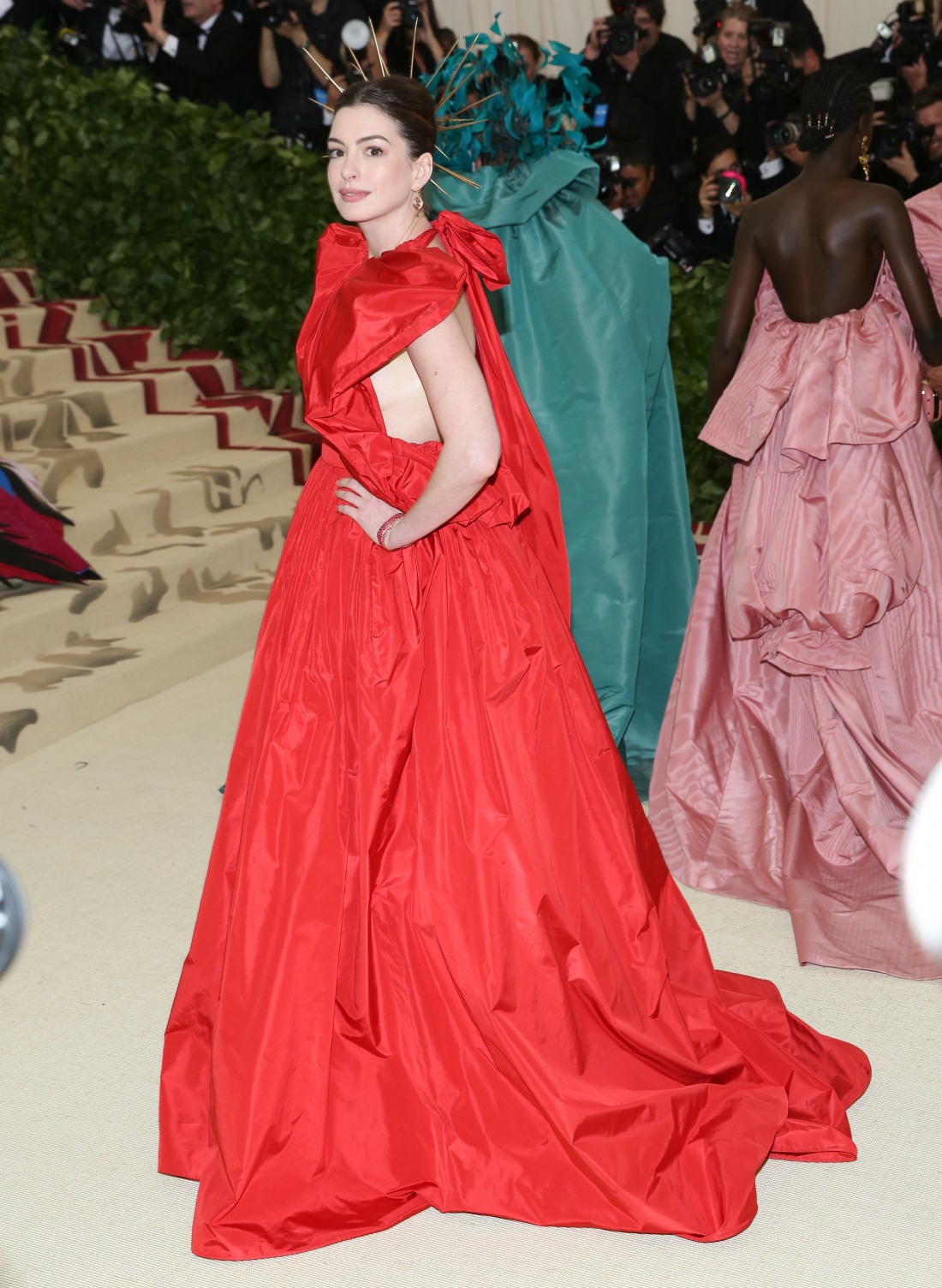 Nicki Minaj seemed to arrive pretty late to the carpet and no one was really impressed with her red Oscar de la Renta look. The heavy necklace makes her look so short and "squat," and the dress just throws off her proportions. Minaj is one of my picks for worst dressed.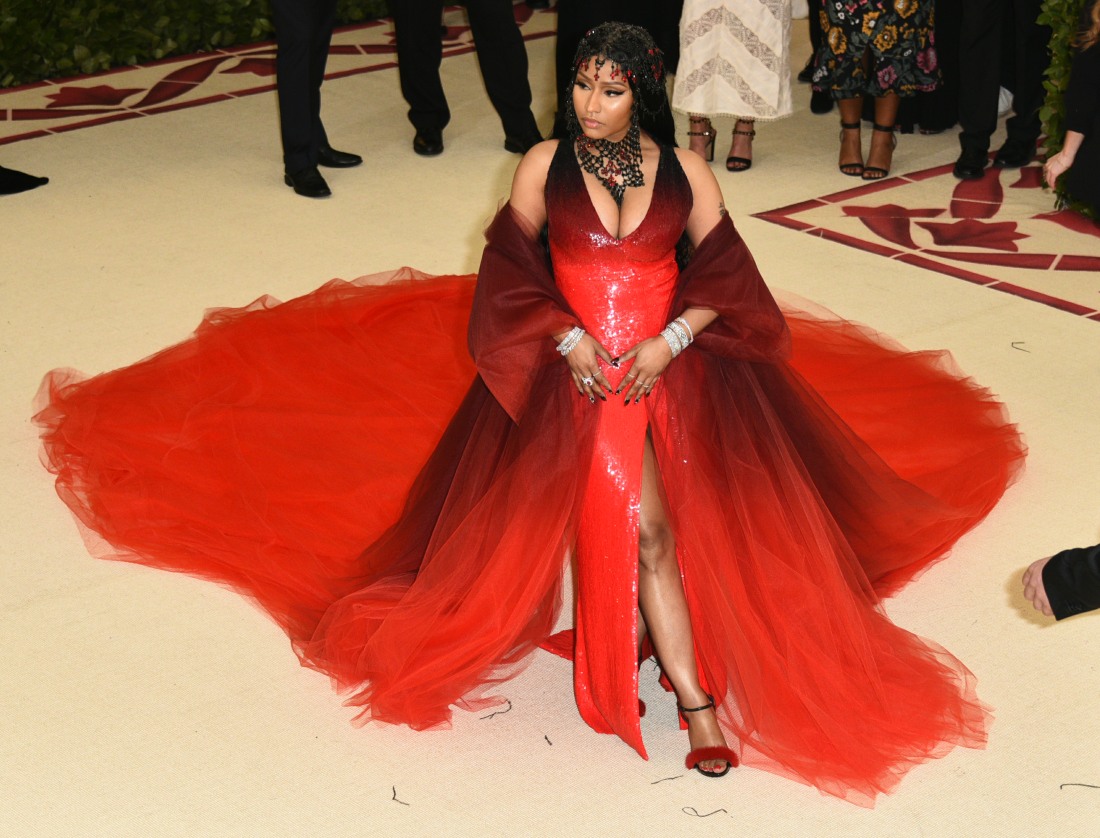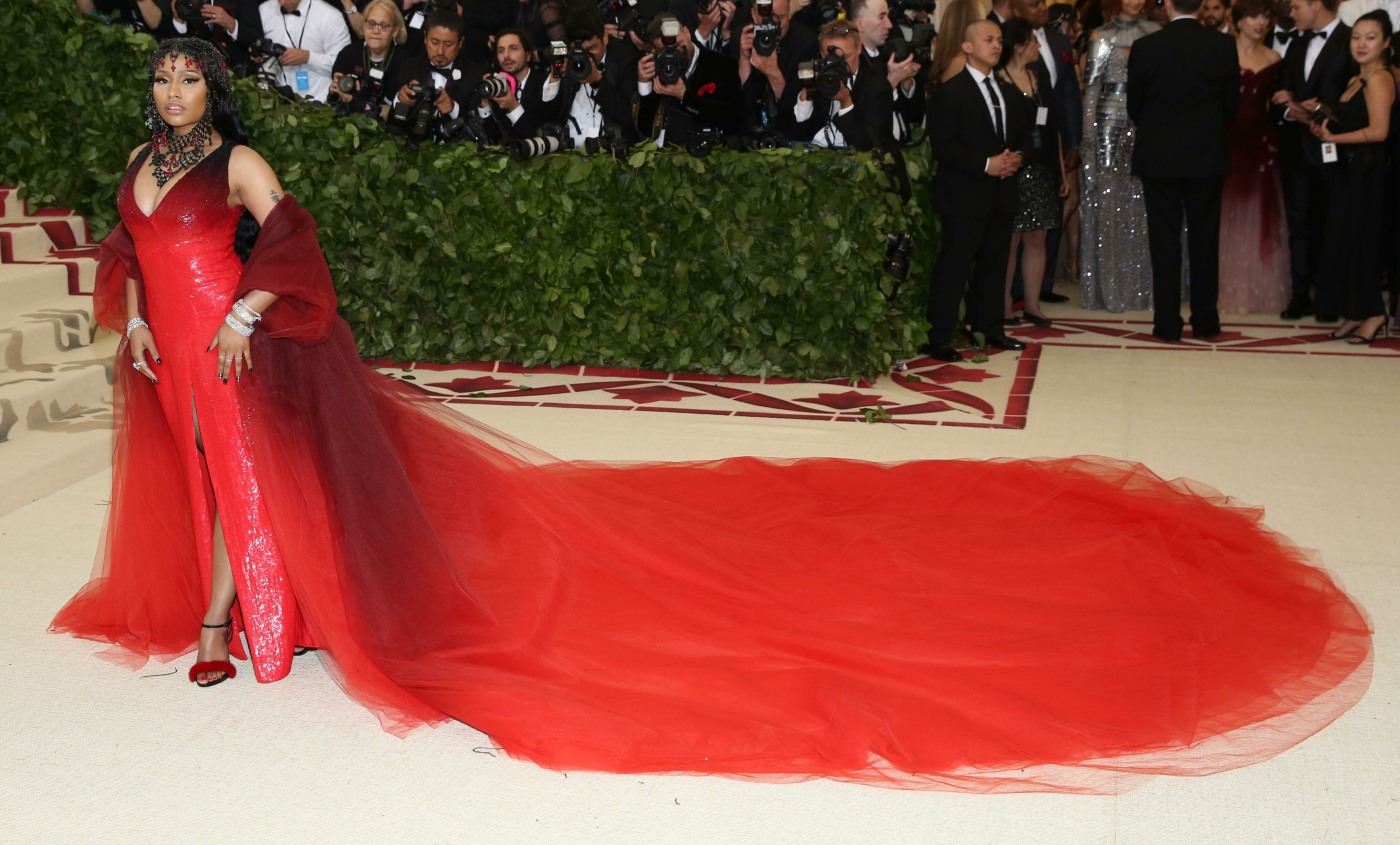 Photos courtesy of Getty, WENN.