Embed from Getty Images
As Kaiser mentioned earlier, the theme of last night's Met Gala was "Heavenly Bodies: Fashion and the Catholic Imagination." This was the best Met Gala that I can remember as so many women brought the drama. It's hard to know where to start as everyone seemed to be topping one another. The beauty of this theme is that Catholicism has so much pomp and pageantry which can be interpreted so many ways. There are colors specific to Catholicism, there are of course saints galore and they had the Crusades! Shailene Woodley's short silver Ralph Lauren was referencing Joan of Arc. She looks like she asked her grandma to quilt her an outfit for the Renaissance Faire. There's something kind of cool and coplay-like about it, and while the dress is a bit too puffy she's dealing with it and it looks authentic to the costume. Plus I like how committed she is with her styling. It's thought that her awful bangs are some kind of makeover for her Big Little Lies character, Jane. I think they're real as we've seen her with them for a few months now.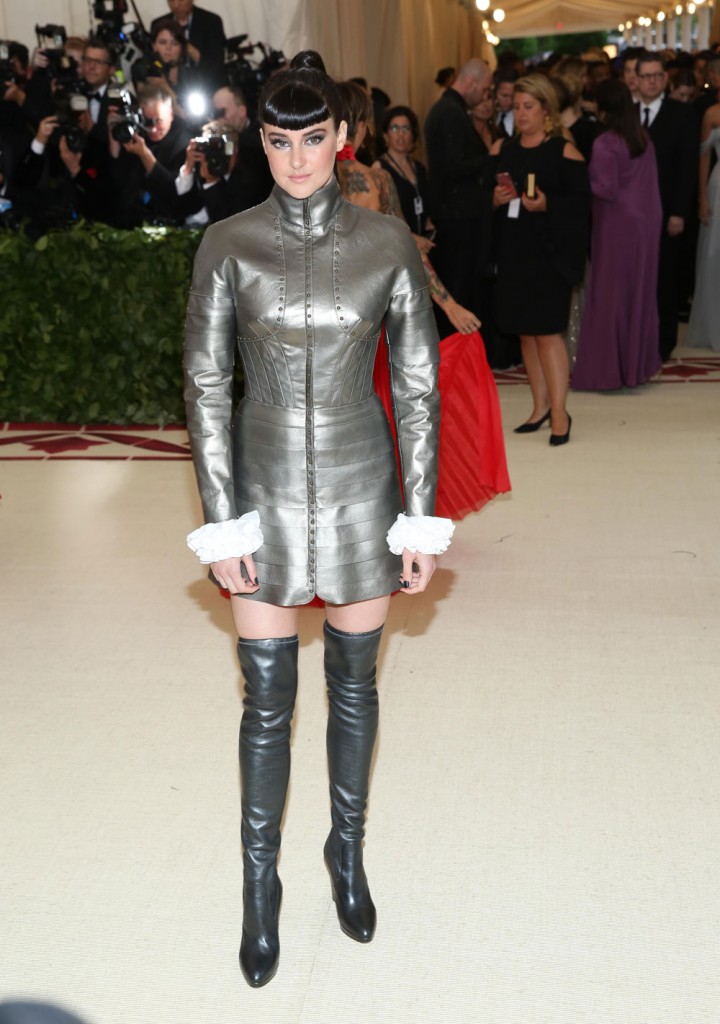 Kerry Washington was also in Ralph Lauren, in a long sleeve full length gown that looked like it was made of liquid gold. She twirled and floated along the carpet. I was raised Catholic and there are so many gold chalices, thrones and adornments. It's easy to forget how much wealth and garishness the Catholic Church has now that Pope Francis is in power, but remember Pope Benedict XVI and his red shoes? (Apparently they weren't Prada, but still.) He was the epitome of Catholic showiness.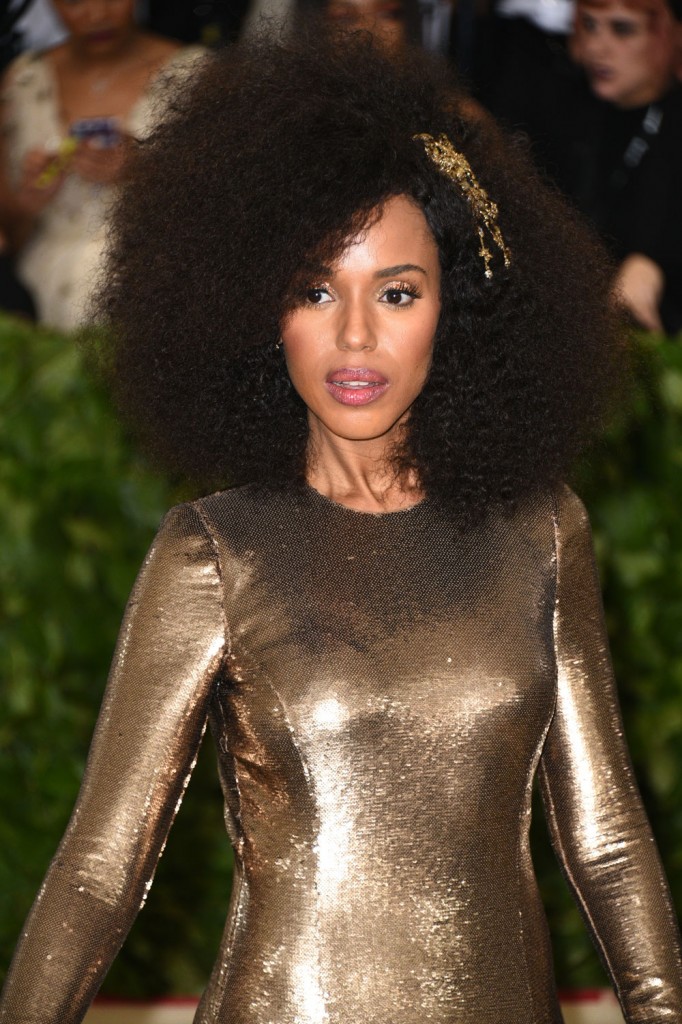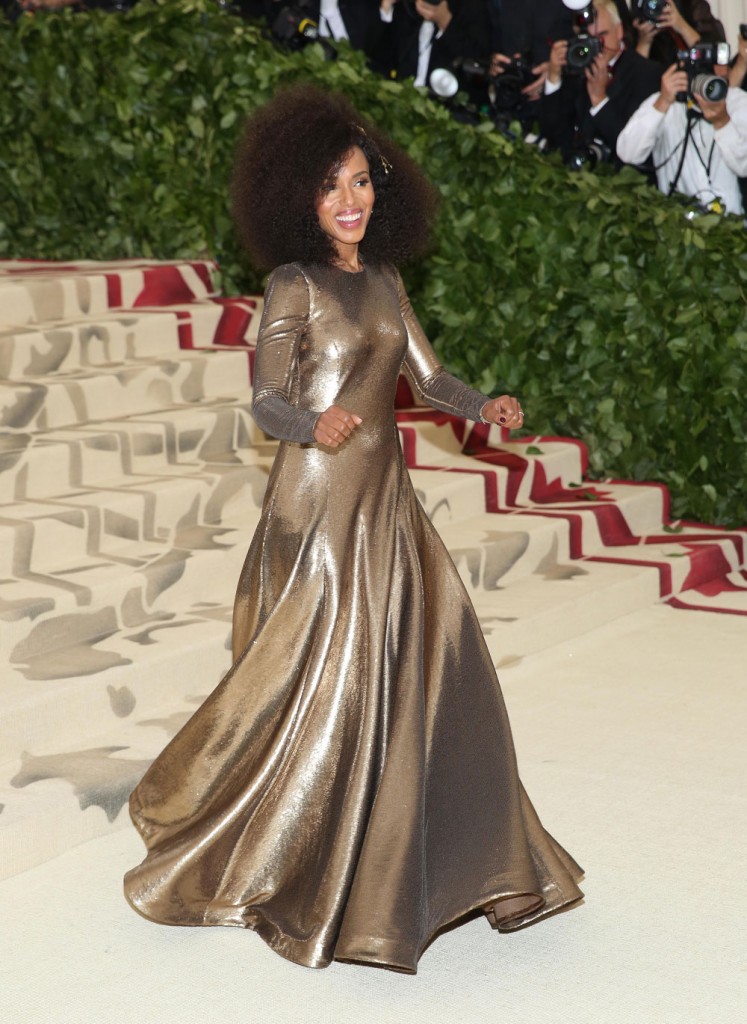 Everyone on E! was buzzing about how Priyanka Chopra was going to the royal wedding and I have to admit I'm so jealous of that. She's of course going because she's besties with Meghan Markle. Priyanka was in this deep crimson strapless Ralph Lauren velvet column gown with a train that was understated compared to some of the huge gowns last night. The star was her incredible gold jeweled headpiece and collar. There were so many veil-like cowls.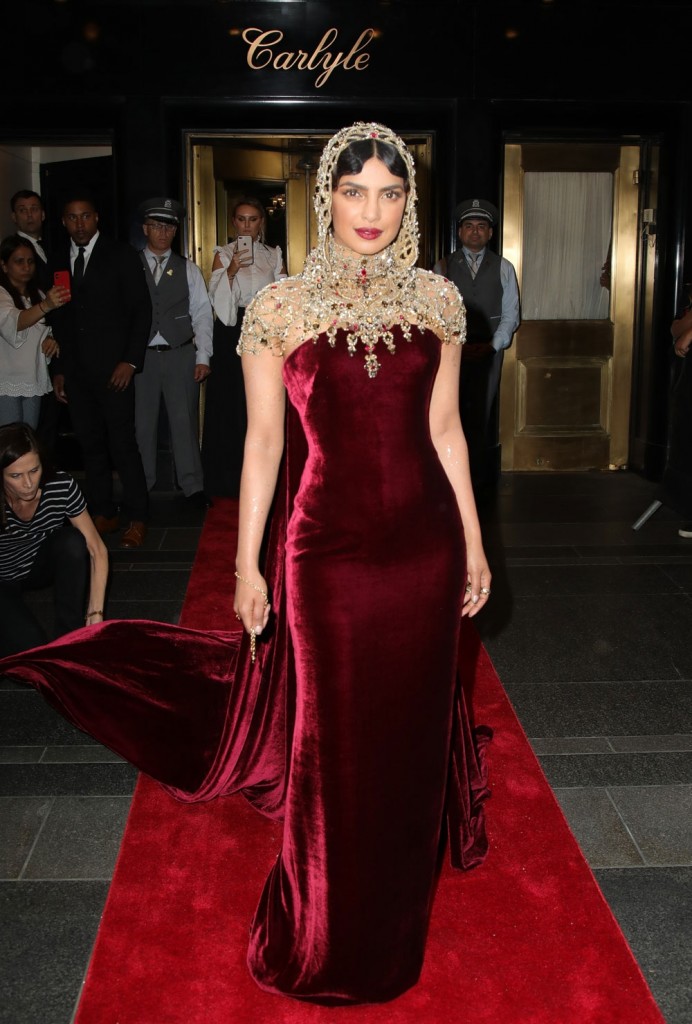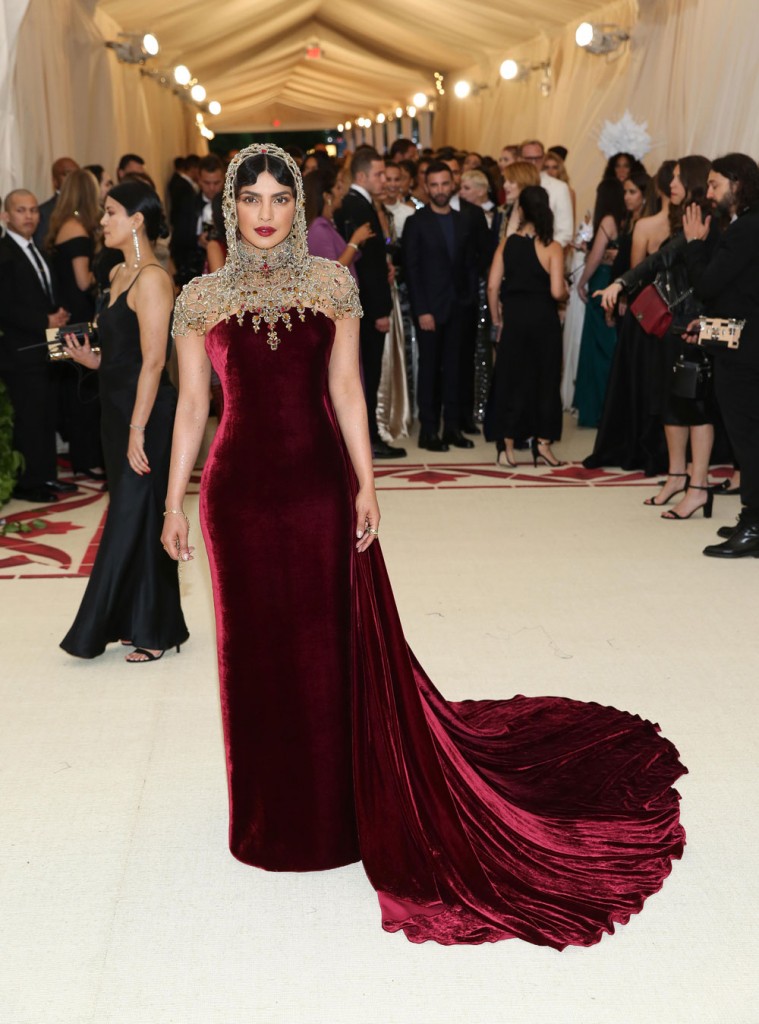 Lily Aldridge was amazing in this marigold Ralph Lauren with a deep v-neck, cap sleeves and impossibly long train. I love how this is just a fancy shirt dress which is even cinched with a braided skinny belt. That's so Ralph Lauren. On E! they kept calling this color "Vatican yellow," and it's the yellow which is the color in the Vatican flag.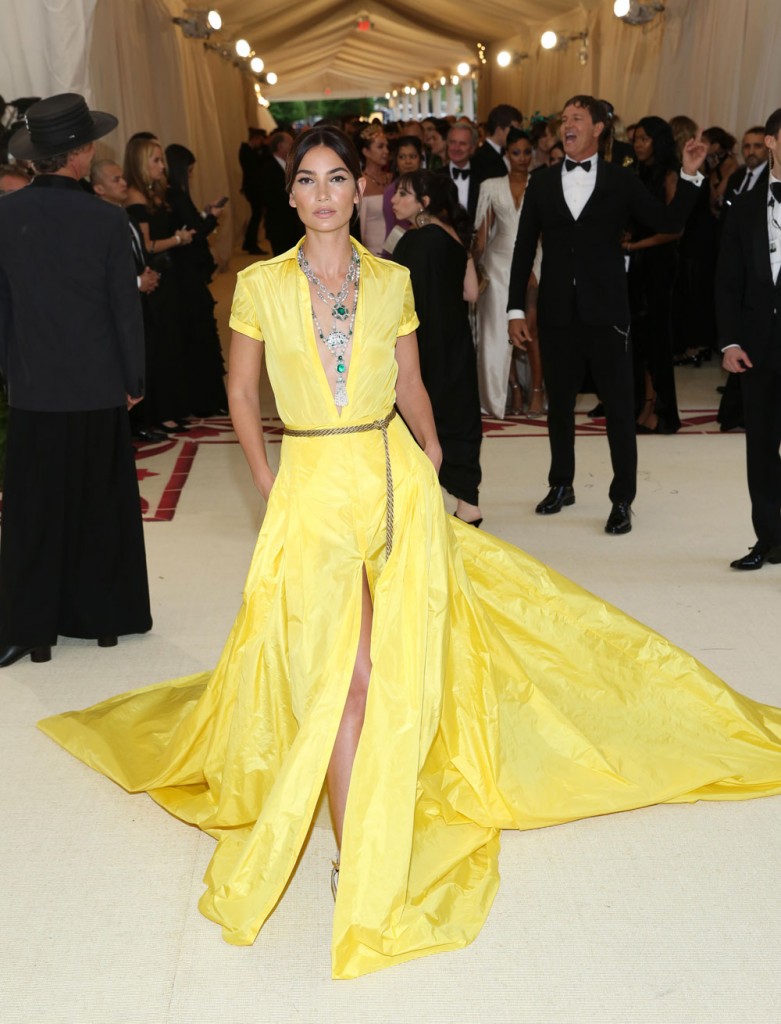 Rosie Huntington-Whiteley killed it in a beige Ralph Lauren gown with silver beads, a flowing sheer cape and a simple round halo headpiece. Look at her face she's perfection.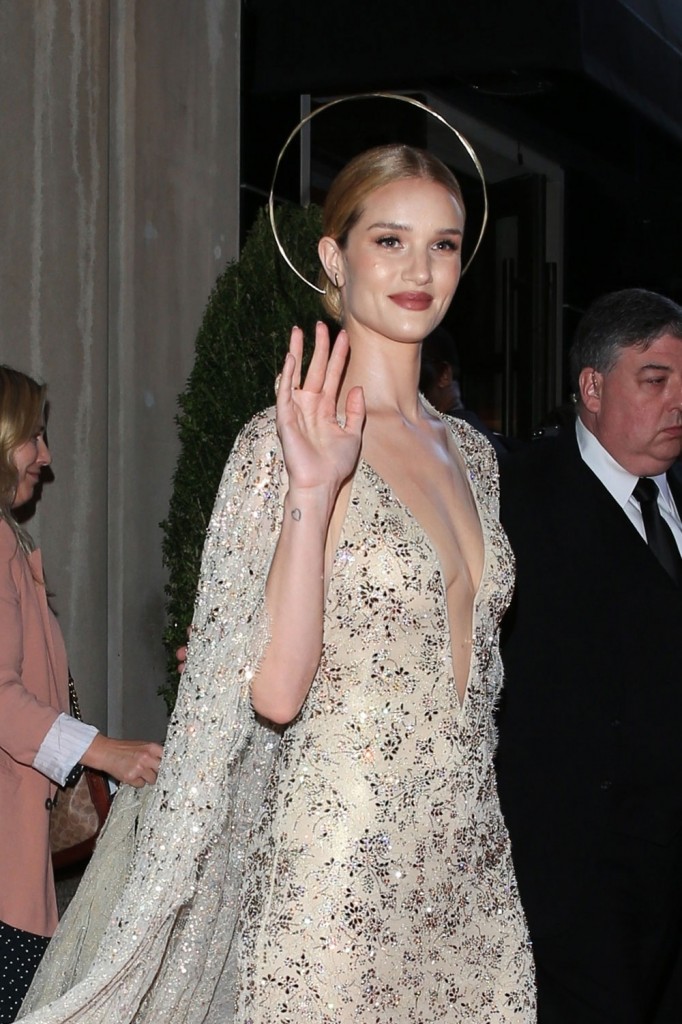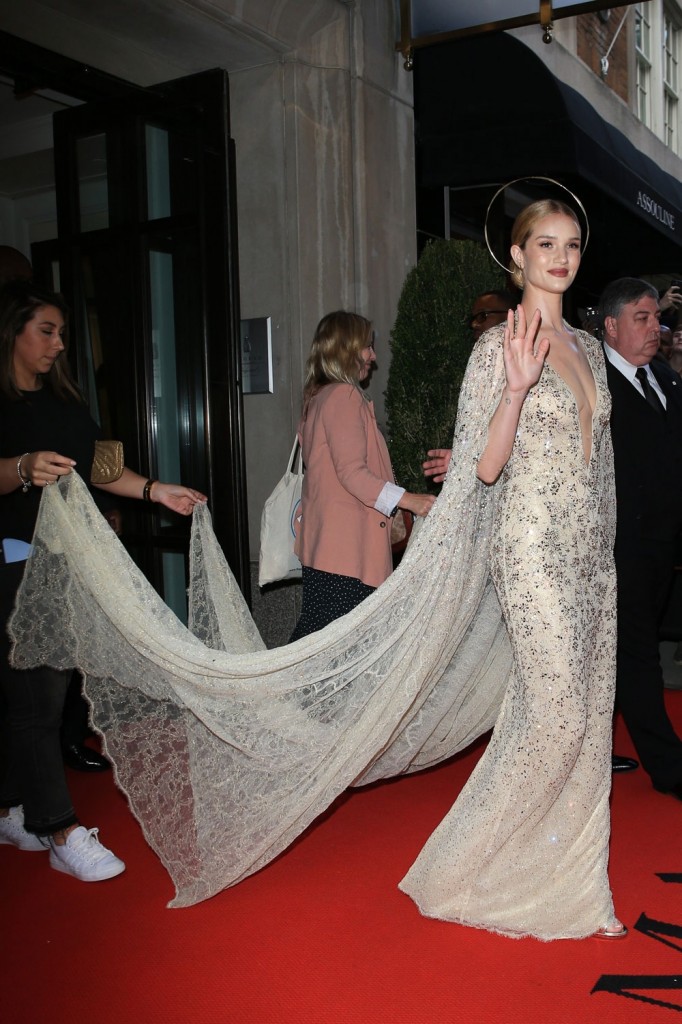 photos credit: WENN, Backgrid and Getty