Embed from Getty Images
Every year when we're running on fumes at the end of covering the Met Gala we realize that there are people we missed. Greta Gerwig was one of those and I wanted to do another post just to marvel at her oversize nun costume by The Row. As we know from watching Lady Bird, Greta went to Catholic school and has a personal connection to the theme. She looks so comfortable and happy in this giant black gown with white bishop sleeves and a white collar. Check out her little gold headband, which is a subtle nod to a nun's habit. This is amusing.
Kate Upton is another one I didn't see until now. She was in Zac Posen! Posen also did Lynda Carter's gown, and I didn't realize he dressed at least one other woman. I'm impressed with her styling and this is a beautiful gown, but it would look at home on any red carpet, it's just that they added a hood and colorful headpiece.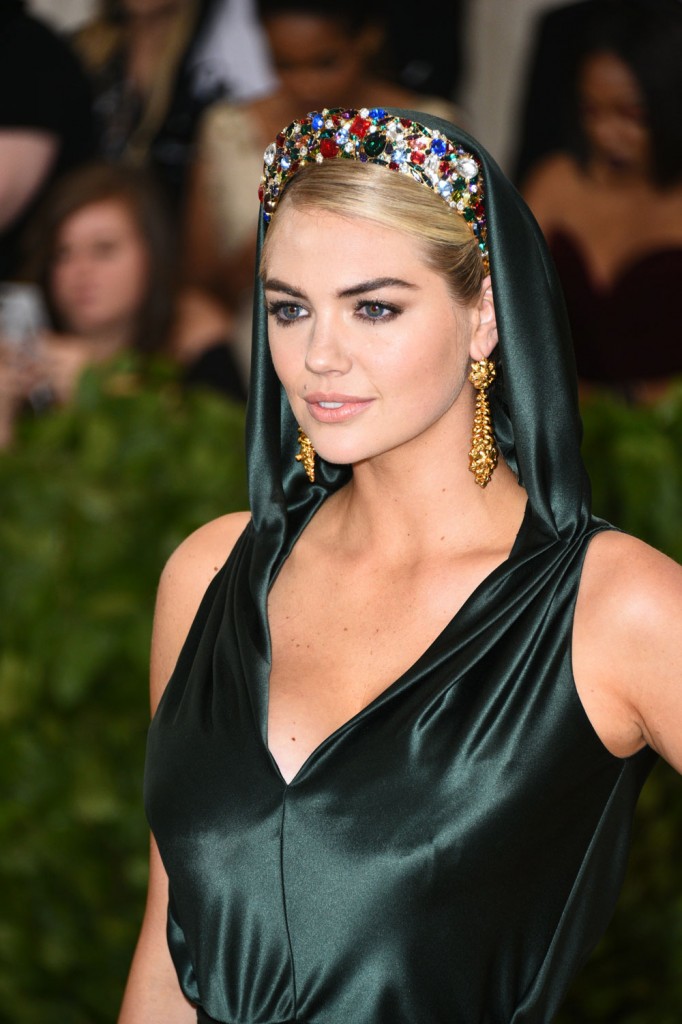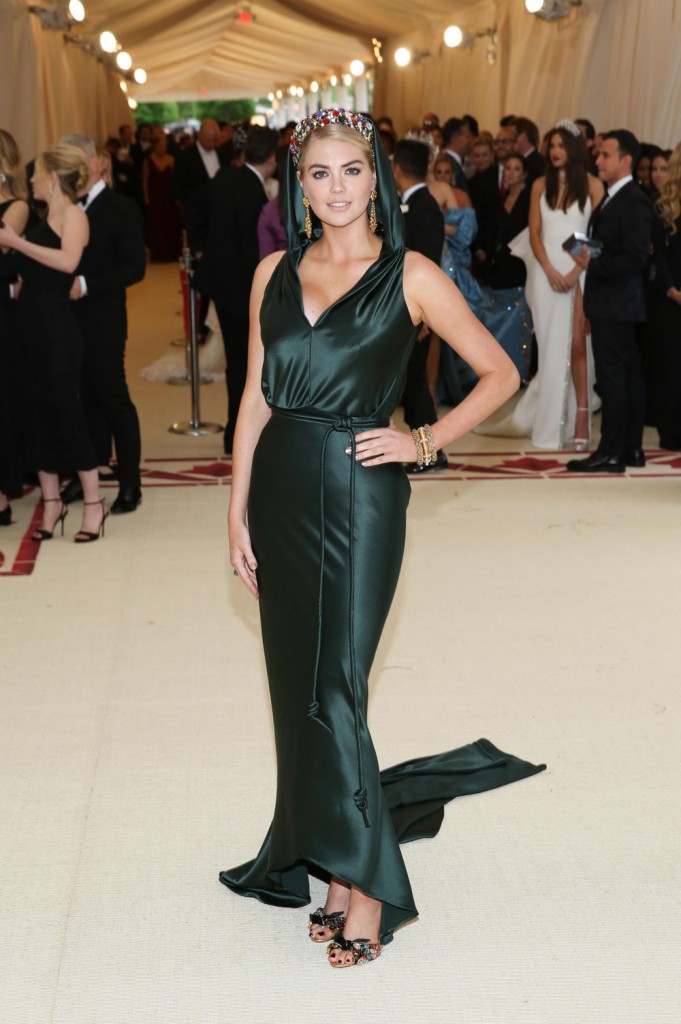 I'm including VS model Stella Maxwell here because she wore this amazing Moschino adorned with Catholic imagery. I'm surprised we didn't see more looks like this, but imagine the amount of man hours that must have gone into it. Moschino designer Jeremy Scott was posing with Cardi B as she's the more famous one, but Stella was in the better dress.
Stella's extensions were ridiculous though.
Embed from Getty Images
Photos credit: WENN and Getty