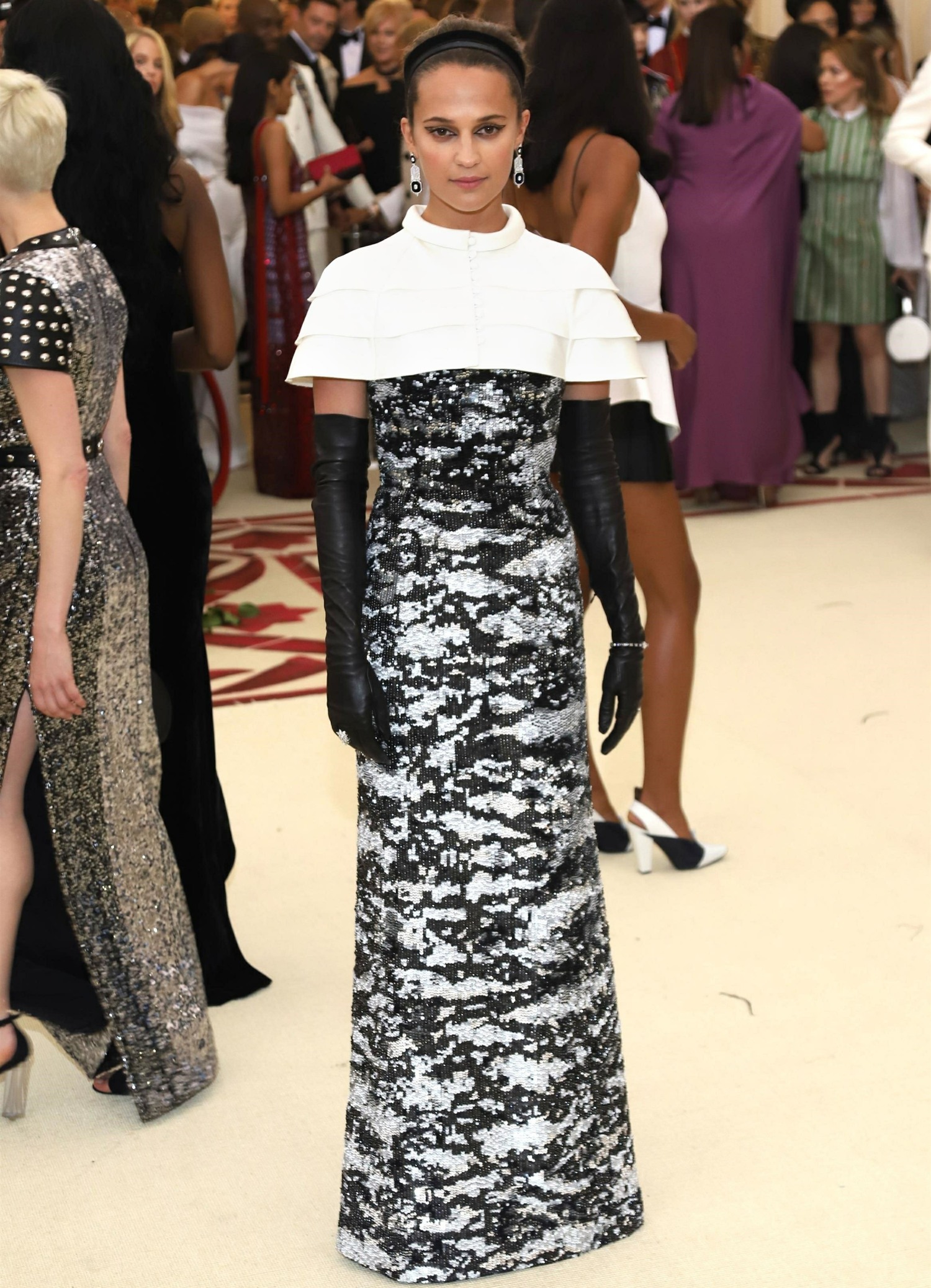 Here are some photos of all of the women who were dressed by the house of Louis Vuitton. How can I say this without sounding too mean? These gowns are absolute garbage. Even the "okay" looks are still pretty f–king bad. Let's start with Alicia Vikander in her PAPAL DICKIE. I realize that the dress is supposed to be textured in an interesting way, but it just looks, bizarrely, like camouflage. And the papal dickie sucks.
Emma Stone is the latest face of Louis Vuitton and they are already doing her dirty. This is such a nothingburger look.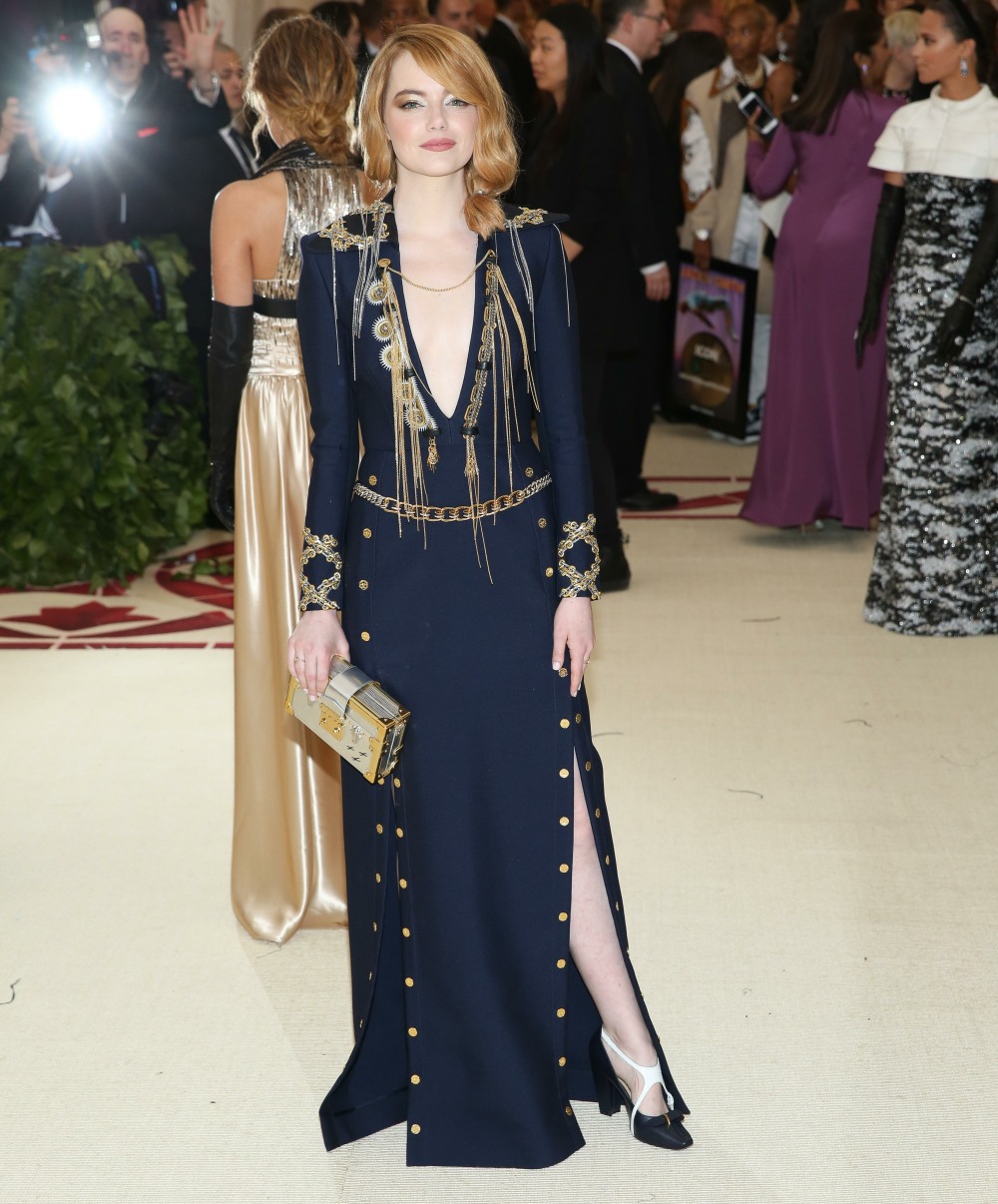 Michelle Williams' Louis Vuitton look was probably some kind of Joan of Arc/Catholic-knight reference. But everything she wears tends to blend together, so what could have looked special ends up looking like something she's worn a million times before.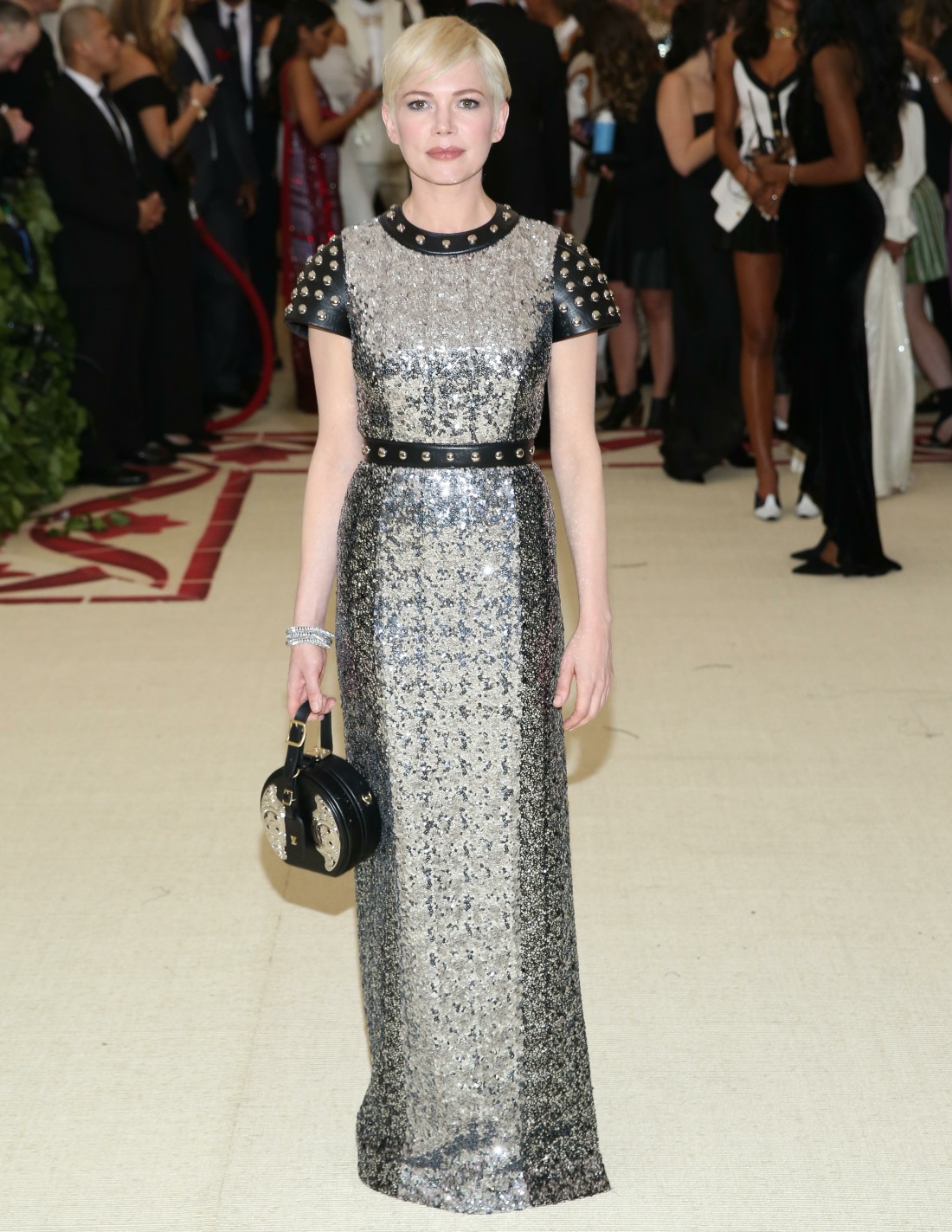 Riley Keough: WHY? Why why why.
Sienna Miller wore one of the better LV looks but it's still pretty boring.
Here's the whole LV crew – WITH EDGY JUSTIN THEROUX – and designer Nicolas Ghesquiere
Photos courtesy of Getty, Backgrid, WENN.