Here are some photos from the kickoff performance of Taylor Swift's Reputation Tour, which was last night at the University of Phoenix. You guys, her stage props involve an absolutely giant SNAKE. I don't want to hear anything else about not calling her a snake or calling her fans "the Snake Fam." She wants to be called a snake. And her fans ARE the Snake Fam. Before her concert, Taylor received a very special gift, and it wasn't a gilded snake crown. No, it was an honest-to-God olive branch from Katy Perry.
After a nearly five-year feud, it appears that Taylor Swift and Katy Perry are finally ready to put their bad blood behind them. On Tuesday, Swift, 28, shared an Instagram Stories clip of a good-luck card she'd apparently received from Perry, 33, on the opening night of her "Reputation" stadium tour. Enclosed along with the note was an actual olive branch, officially ending the pop duo's long-simmering rift.

"Hey old friend," the note appears to read. "I've been doing some thinking on past miscommunications and feelings between us and wanted to clear the air." The words "deeply sorry" are visible as well.

"Thank you Katy," Swift captioned the video, adding a double-heart emoji.
This is not anything new – after the 2016 election especially, Katy Perry repeatedly referenced her desire to bury the hatchet with Swift. I got the feeling Katy was going through a "let's make peace with everyone" phase of life. Taylor never said a thing publicly, and this is the first time Tay has ever seemed receptive whatsoever towards Katy's peacemaking overtures. Personally, I'm not even sure Taylor was even still "mad" at Katy – back in 2014, Taylor used a dumb excuse about backup dancers (an excuse that didn't hold up, given the backup dancers refuted Tay's story) to launch her massive Mean Girl campaign against Katy. That was the whole Bad Blood era: Taylor trying to tell Katy that Tay had more friends than her. It was juvenile, to say the least. While I think Katy is showing and has shown remarkable maturity towards this whole Bad Blood situation, I wish she wouldn't bow and scrape to "make up" with Swift. Swift is Forever Snake and she'll bite Katy again.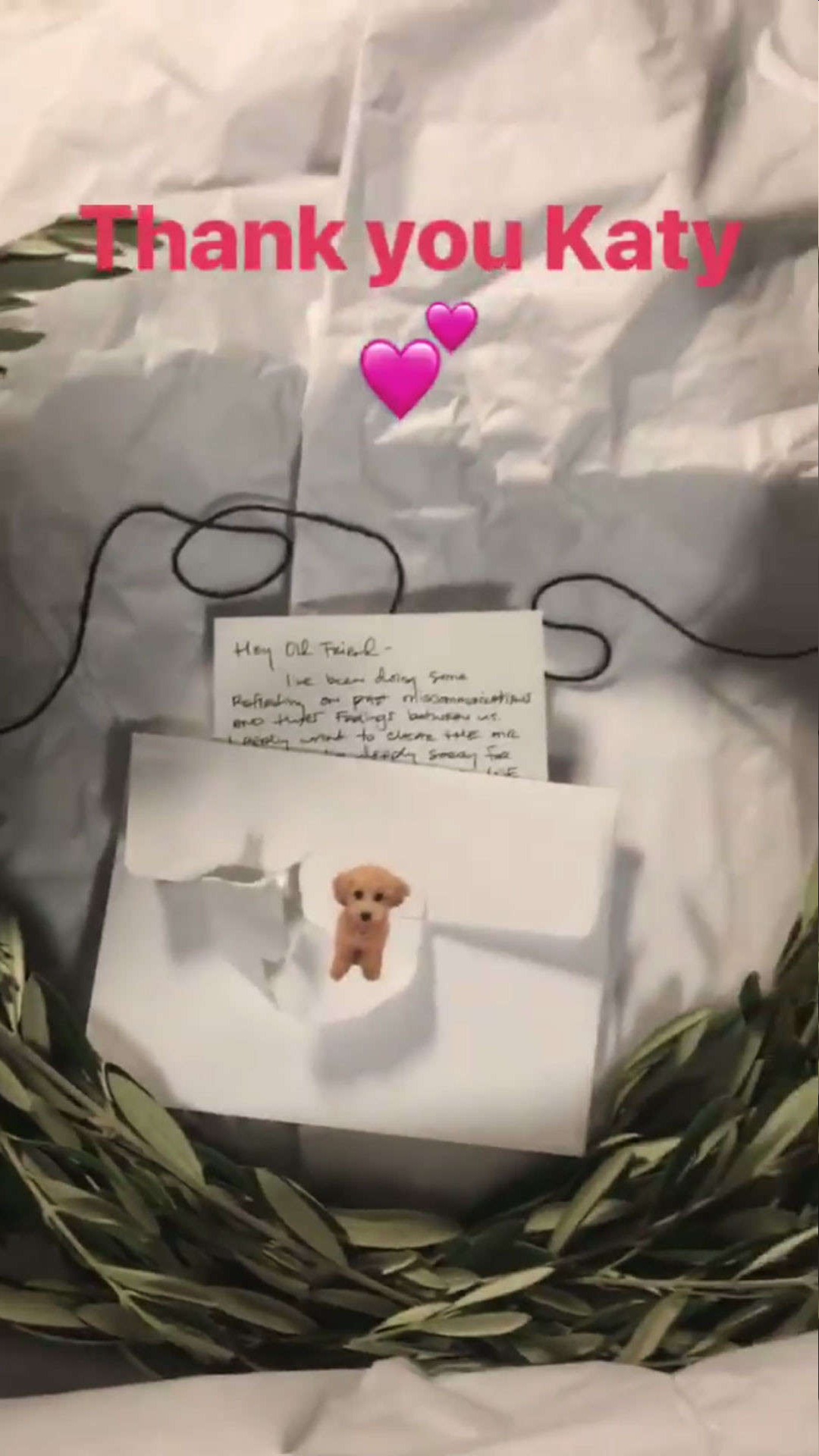 Photos courtesy of Getty.