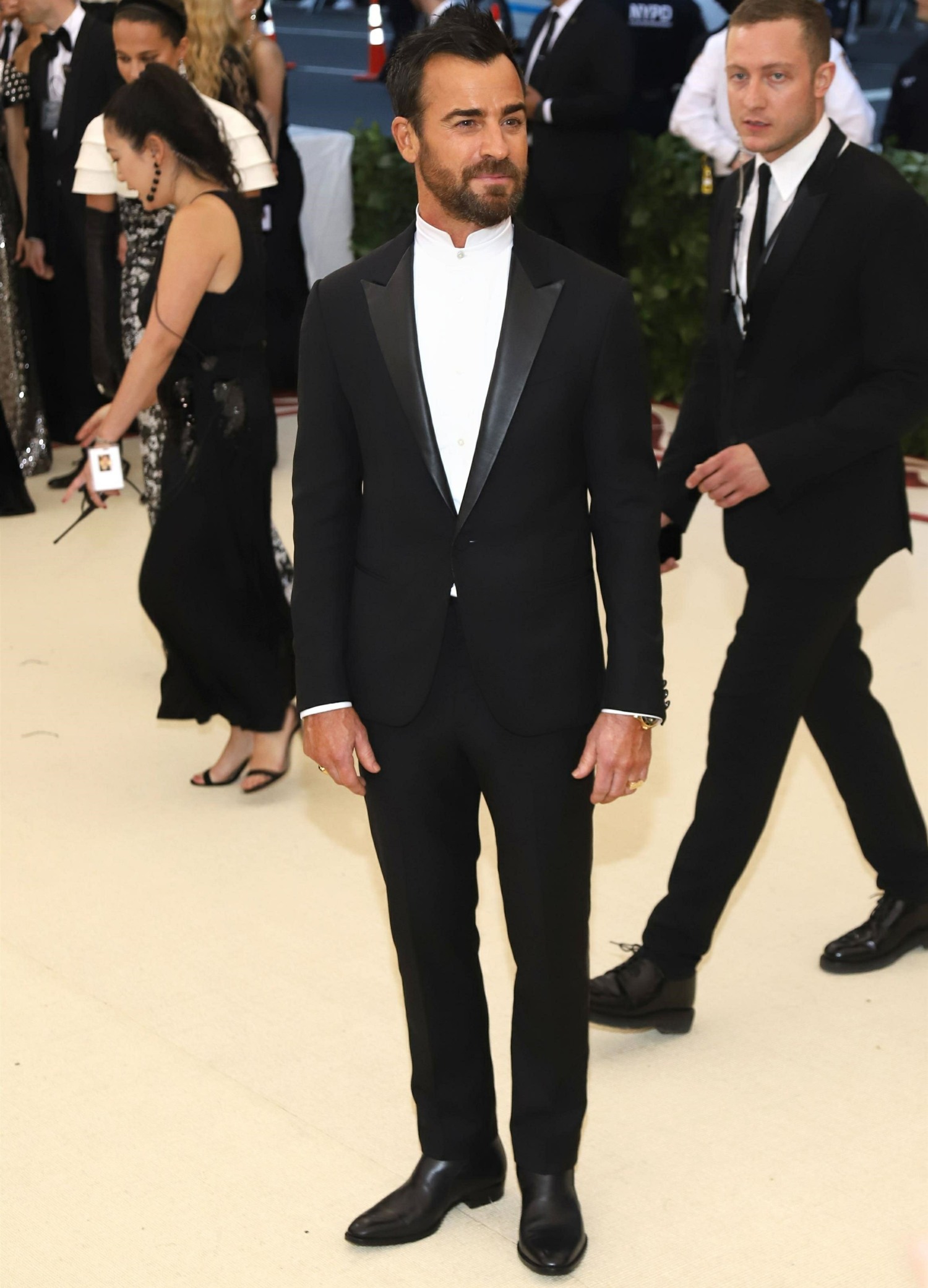 I've been ignoring this crap for long enough, because I actually like Emma Stone and I've always trusted her to make good choices for herself and her career. The last time anyone checked, Emma was dating an SNL writer named Dave McCary. But Emma has been spending a lot of time – a suspicious amount of time – with none other than Edgy Justin Theroux. They both represent Louis Vuitton now, but that business association only explains so much. According to People Magazine's summary of Rihanna's Met Gala after-party, Justin and Emma arrived at the party at the same time and "danced until the early morning." And then this E! story happened:
Who knew Justin Theroux and Emma Stone were such good buds? Photogs spotted Justin and Emma leaving together from Rihanna's 2018 Met Gala after-party at the Up & Down Club in NYC. Of course, the friends weren't alone—the two left in a chauffeured car with Big Little Lies star Shailene Woodley. A source tells E! News that in addition to leaving together, two also arrived with each other to Riri's fun-filled bash last night and "were together all night."

"They mingled with guests and both drank Armand de Brignac," adds the source.

This isn't the only time that the stars, who recently worked together on the upcoming series Maniac, have spent time with each other in recent days. Last Wednesday, Justin and Emma were spotted out and about in New York City. The two high-profile stars donned baseball caps and low-key ensembles for a late-night dinner at Blue Ribbon Sushi in the Soho area of Lower Manhattan.
I'm getting a weird vibe. There's the obvious association of two celebrities who choose to call New York City home. They also represent Louis Vuitton, and have to attend events like the Met Gala on behalf of their LV contracts. But they're not contractually obligated to party together and leave the after-party together. The only reason they're hanging out is because… they actually enjoy each other's company. And after Justin's Edgy Tour following his split with Jennifer Aniston, how in the world is Emma someone with enough "edge" for poor Justin? LOL, this is a mess and Emma needs to stay far away. Justin is in the midst of some kind of edgy midlife crisis.
Photos courtesy of WENN, Getty, Backgrid.