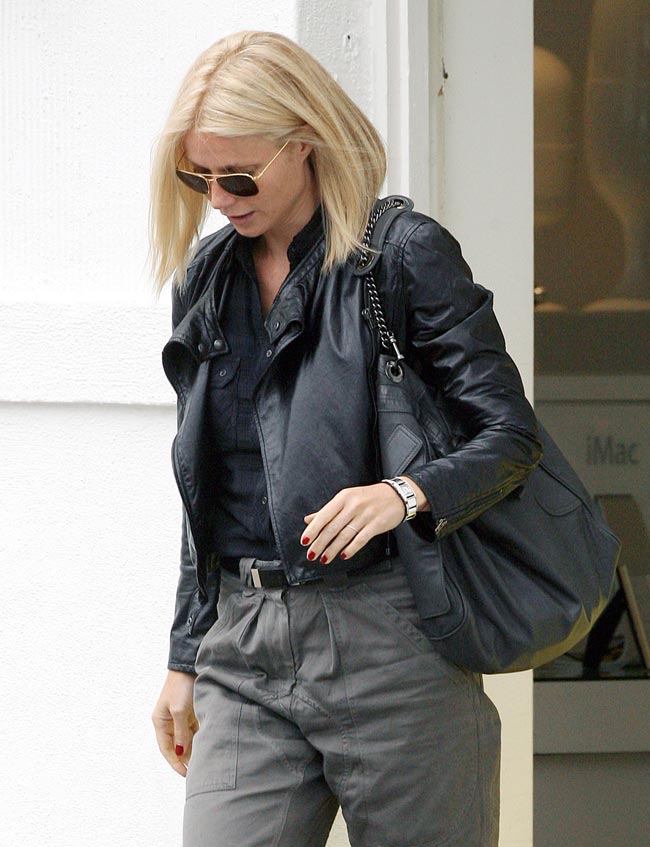 Jaybird usually covers the GOOP newsletters, those weekly reminders from Gwyneth Paltrow that our little lives need to be improved with her smug, patronizing sanctimony. Jaybird has pointed it out before – if these tips were coming from someone else, we might be able to stomach them. But coming from Gwyneth Paltrow, hearing about how we should just be able to saunter our way through Barcelona on a few bucks a day, or how we should "heal our modalities" with cupping – it's all just tedious.
Goop's latest newsletter is a "MAKE" (as opposed to Go, Get, Do, Be and See). Gwyneth's task for us this week is… making a sandwich. Not just an utterly common, bourgeois, trashy peanut butter and jelly, either. Our lives will be improved so much if only we "MAKE" a "no-dairy, no-meat, no-white flour" vegan lunch of a Veggie Blat (with tempeh vegetarian bacon), the Un-Caesar salad with rosemary and thyme croutons (and yet, no Caesar dressing) and agave-sweetened lemonade. It seems agave is better for us peasants, as opposed to white sugar – Gwyneth knows we're all really fat, and she's tired of ignoring the fact that we can't fit into her Parisian "ethnic print" blouses.
Goop gives us very specific instructions on how to make this damn sandwich, and if we screw it up, she's going to bad-mouth us in the press:
This MAKE is for my no-dairy, no-meat, no-white flour (if you omit the croutons) loving friends who are looking for a quick, casual summer lunch. Proof that vegan food rocks!

-Gwyneth

This sandwich impresses even the most dedicated carnivores. Full of flavor and super-satisfying, this is a lunchtime favorite in my house.

Heat the oil in a large nonstick skillet over medium heat and cook the vegetarian bacon for a minute on each side, just enough to warm it through and get it a bit browned. Remove from the skillet and cut each slice in half.

Spread each slice of bread with a tablespoon of Vegenaise or mayonnaise, sprinkle with coarse salt and pepper. Layer the bacon, tomato, avocado and lettuce on four slices of the bread and then sandwich with the remaining four. Cut each sandwich in half and serve.
[From GOOP newsletter]
I realize that when Gwyneth explains in such detail about how to make a damn sandwich, she's just being thorough and specific, as many cookbooks are. But because it's Gwyneth, doesn't it come across like she thinks we're morons? I will give Gwyneth this one point though – I really do think she's really writing all of this stuff. It's written in her snotty voice. So it's just some vanity project that's being ghostwritten in her name – it's a vanity project that she's involved in at every level. So, I give her credit for that, at least.
Gwyneth Paltrow is shown outside the hair salon in Beverly Hills on 6/15/09. Credit: Leigh Green/INFphoto.com