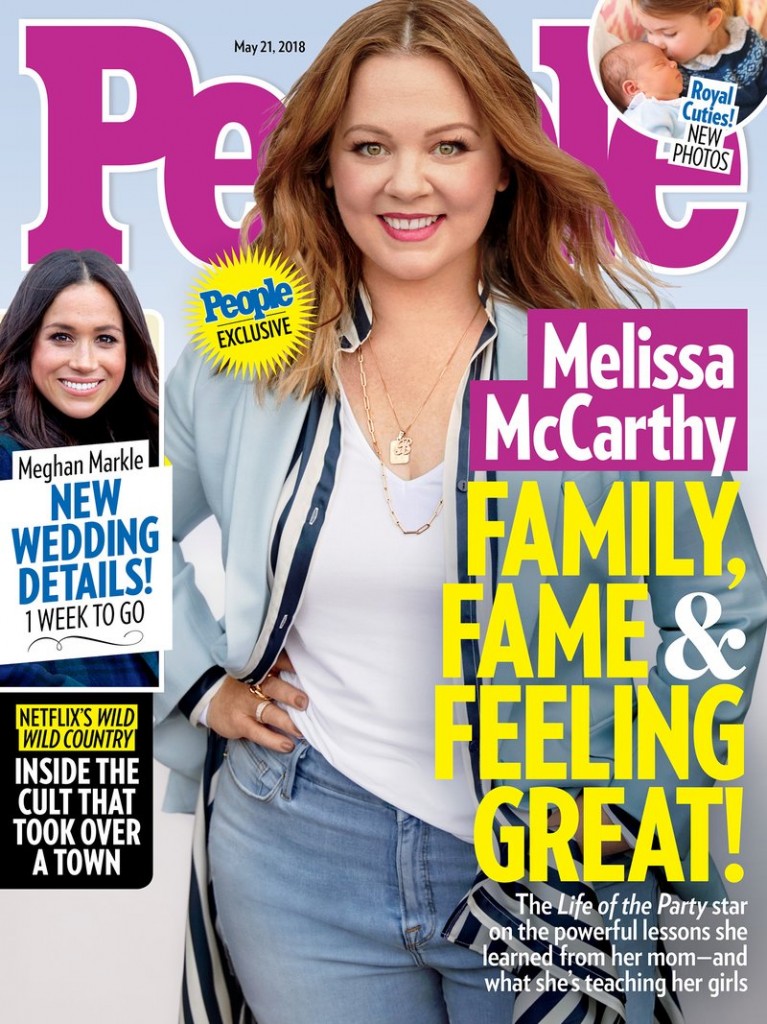 Melissa McCarthy's new film, Life of the Party, comes out tomorrow. This week was one of those weeks I wished was over before it began so I kind of need a 'turn off the brain and laugh at stupid stuff' film. The fact that they held the reviews on Rotten Tomatoes is not a good sign, though. (UPDATE – oh dear, it's really not good.) However, it's enough to garner Melissa the cover to this week's People. I love her outfit but I don't love what they've done to her face. I think Melissa is really pretty and I like that her face is so expressive – they've rubbed out all her personality.
Part of her interview addresses internet trolls. You may remember that Melissa and her co-stars took a cyber-beating over the reboot of Ghostbusters made with *gasp* funny, confident women. Regardless of your feeling about the film itself, the vitriol leveled at the four leads was absurd. So how does Melissa handle those who throw hate on her? By throwing some love back on them. It sounds hokey – and it kind of is – but hear her out:
Melissa McCarthy has dealt with her share of online trolls, but she has nothing but love for them back.

McCarthy was on the bitter end of some especially vicious hate when she starred in the 2016 all-female Ghostbusters reboot alongside Kristen Wiig, Kate McKinnon and Leslie Jones. But she doesn't let the trolls get to her.

"Weirdly, instead of getting mad at them, I always feel like, 'Oh, I hope you meet someone soon that you can talk to, someone that really makes you laugh,' " she says in the new issue. "I just root for that person to find a little joy."

"I'm never going to change things by sitting in my living room bawling. That's not going to fix or help anything," McCarthy says. "This has been a tough chunk of history for women. But at one point I just said, 'I'm not going to wallow in this anymore.' It's not my reality—the men I know wouldn't act like this. So I look to the men I know, who have made my life better, and I just keep remembering that they're the norm."

"It's the same thing I tell my girls, 'If somebody is being mean, they're probably really not happy," she says. "If you're having a great day, you don't walk past someone and yell, 'Freak!' If you're happy, you say, 'I love your skirt!' "
Either Melissa honestly believes this or she is so good at her public persona that she just convinced me she believes this. I think it's a great way to look at trolls, I'm just not there yet. I've gotten better, but it still hurts. And I agree about her last point – that people who are in a good place don't throw hate on others. Although, when I impart this wisdom on my kids, I'll clarify that there is a difference between 'hate' and 'criticism.' Valid critique should still be considered.
As for the part about wallowing on her couch – I had to read that a couple of times. I got tripped up on the sentence, "the men I know wouldn't act like this." I adore Melissa, as you all know, but I wish she had phrased that differently. I get what she's saying but if #MeToo has proven anything it's that we may not know everything about the people around us, especially how they may have acted in the past. I'd be surprised if Hollywood has only ever been kind to Melissa so I interpret her message to be promoting wide-awake positivity: we love the good things in the world, but we acknowledge that bad things exist. Melissa is awesome but I hope she stays out of the Pollyanna territory. It'll give her message more credence.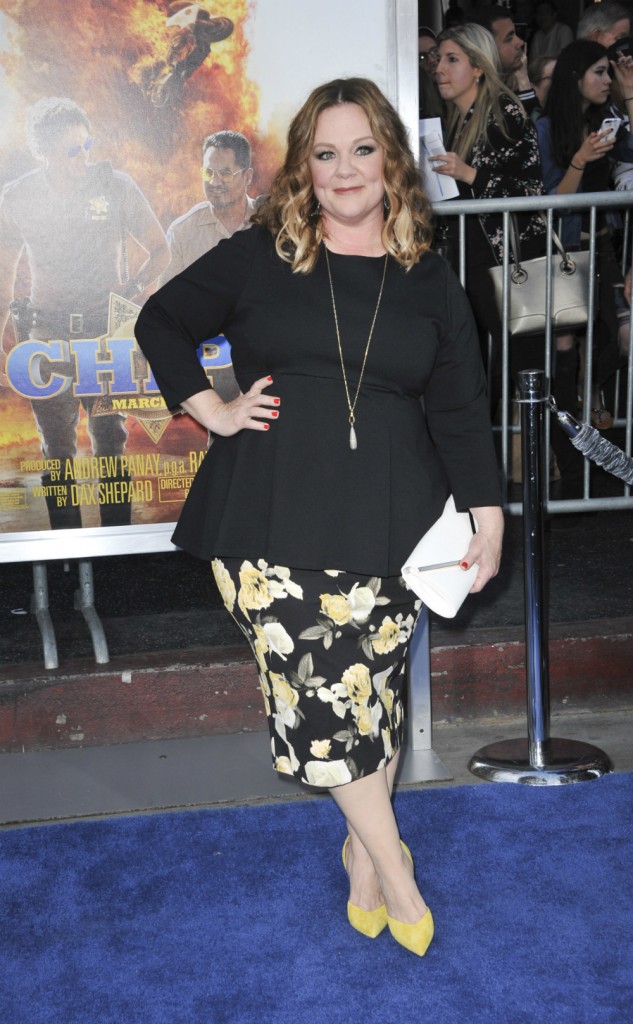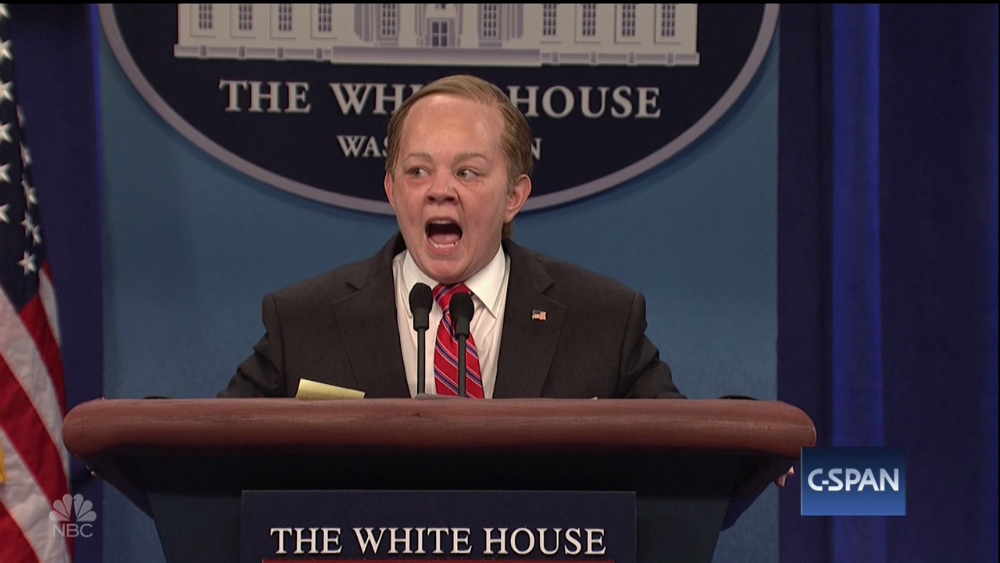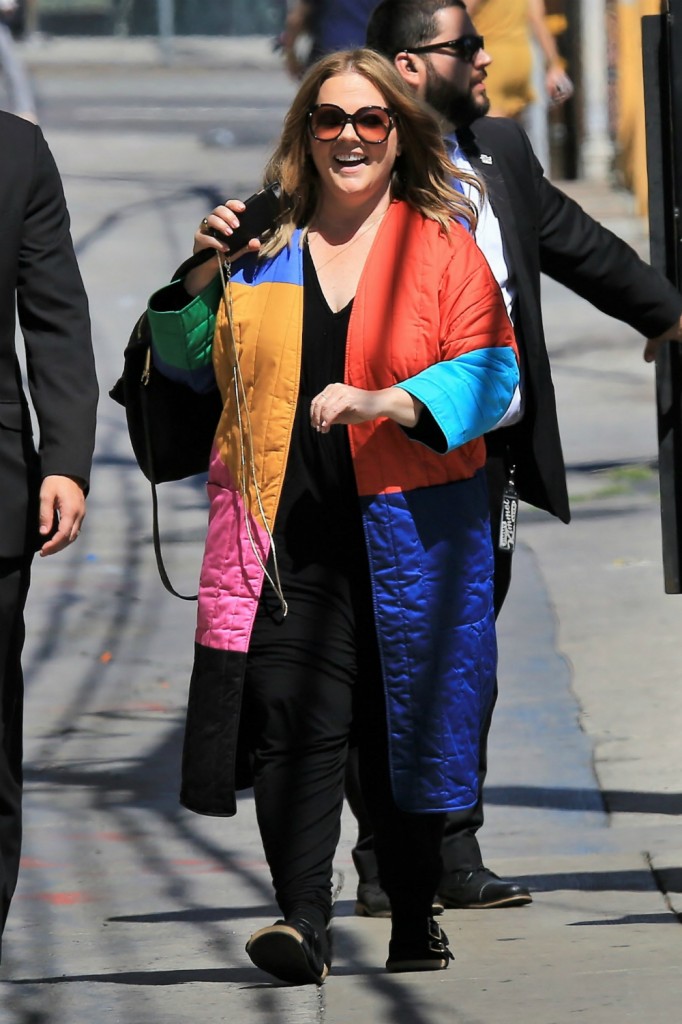 Photo credit: People and WENN Photos