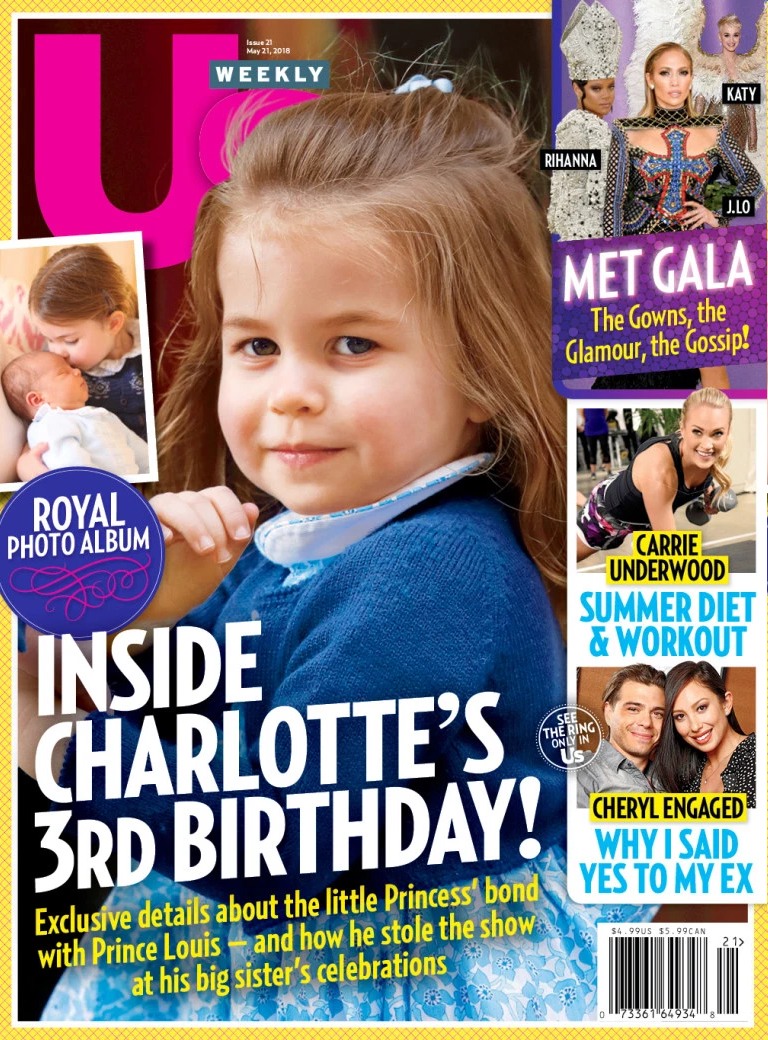 Us Weekly put Princess Charlotte of Cambridge on this week's cover. It's all about her birthday, which was a week ago, and how she's coping with not being the baby of the family anymore. Personally, I was already getting the vibe that Charlotte is a pretty easy-going child. George is the one I'm curious about: how is HE coping now that he's got two little siblings? But I guess that's a conversation for another day. Us Weekly also wonders if Prince William and Kate will have a fourth child. Some highlights from the cover story:
Whether Will & Kate will have another kid: "They are absolutely thrilled with having three [children]," a royal source says exclusively. "They are soaking up every minute they can. Their dream was always to have three kids. Kate knew she wanted a third not long after having Charlotte, but this time around they seem very content….[but] never say never!"

They made a big fuss for Charlotte's birthday: "They like to make a fuss on the kids' birthdays. There is always cake, her favorite dinner and a lot of presents."

Charlotte loves her little bro: "Charlotte is really enjoying having a younger brother to play with. She's taking her big sister duties very seriously. She won't leave baby Louis' side." After all, she takes after her older brother. George, 4, is "protective," says the insider. "Charlotte is just like him. They have a great bond, and a similar connection is growing between Charlotte and Louis."

Charlotte is fast: "She's very confident. She's not afraid of a grazed knee and it's not going to stop her from running around. She moves at the speed of light!"
But what kind of cake?? That's what I want to know. What kind of cake does a princess get for her third birthday? Please don't tell me it was a fruitcake. Although I have to say… I think Cake Culture is very different in Great Britain. Some people eat slices of cake with their tea, right? The comparison would be, in America, with coffee breaks and coffee cakes. All I know is that now I can't stop thinking about cake and what kind of cake a little princess would eat.
As for Will and Kate and the possibility of a fourth kid – I said this before, at the tailend of Kate's pregnancy and then once she had another no-fuss delivery: I'm getting a vibe that she will want a fourth. Especially when Meghan Markle gets pregnant, suddenly Kate will want another baby.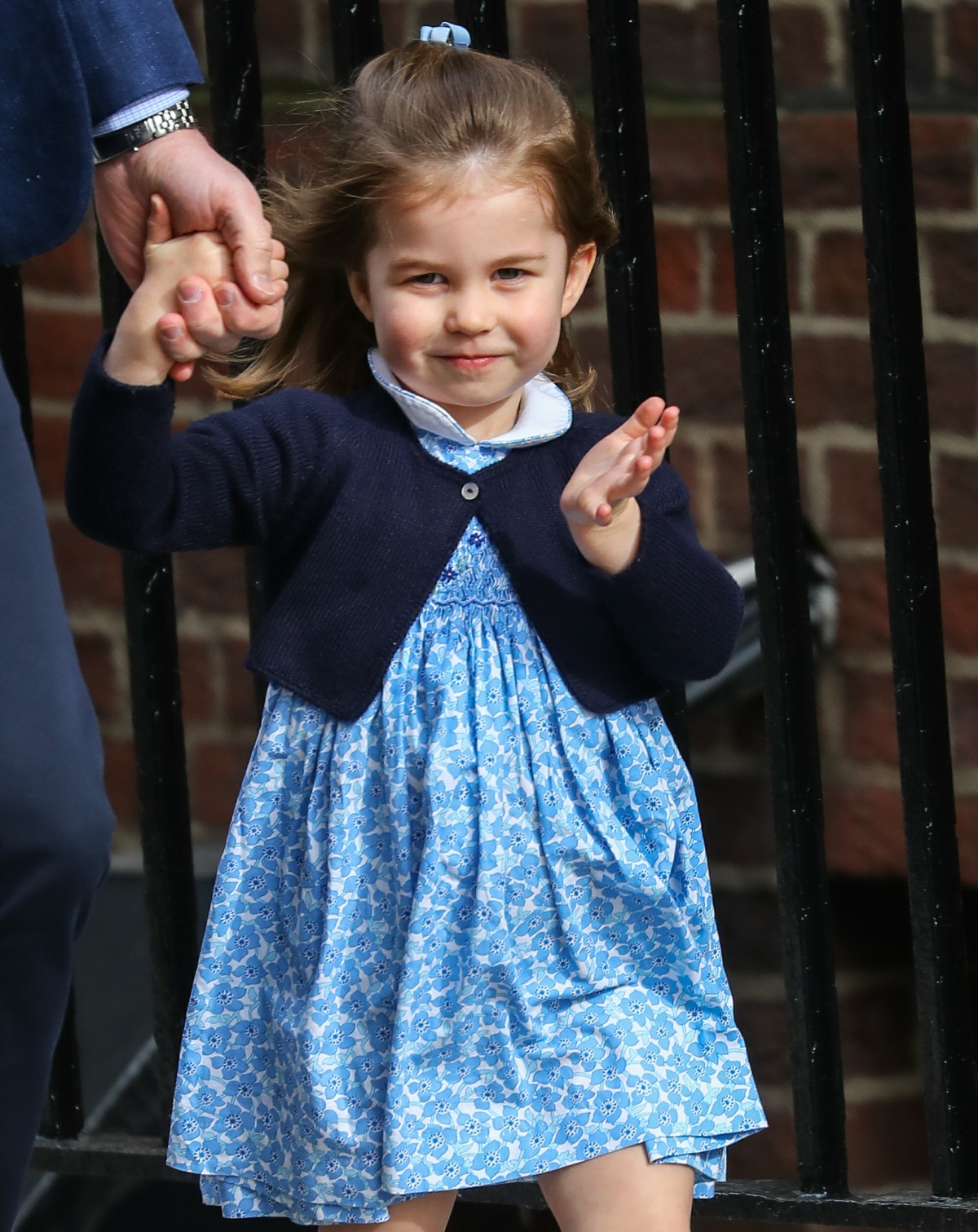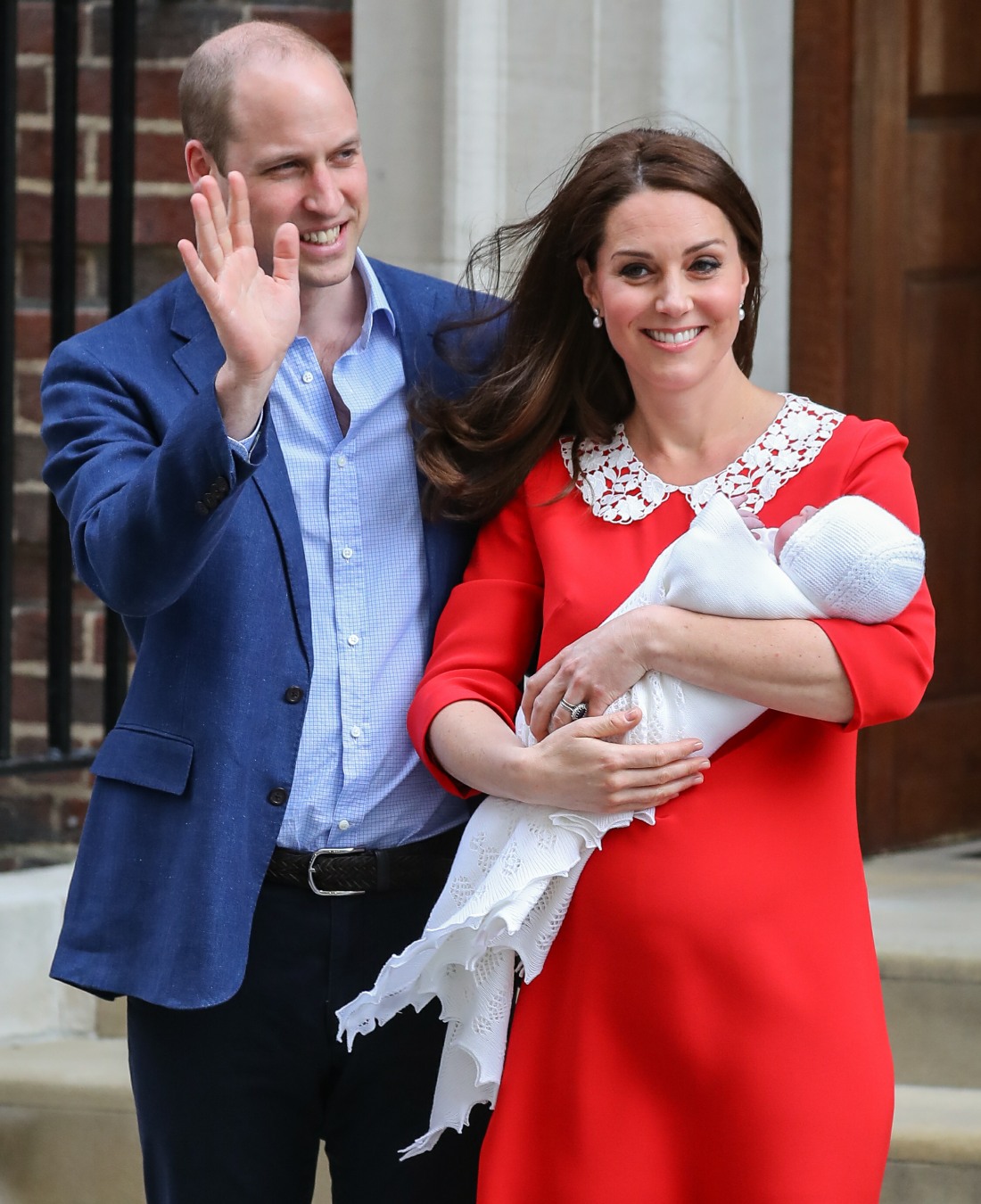 Photos courtesy of WENN, cover courtesy of Us Weekly.