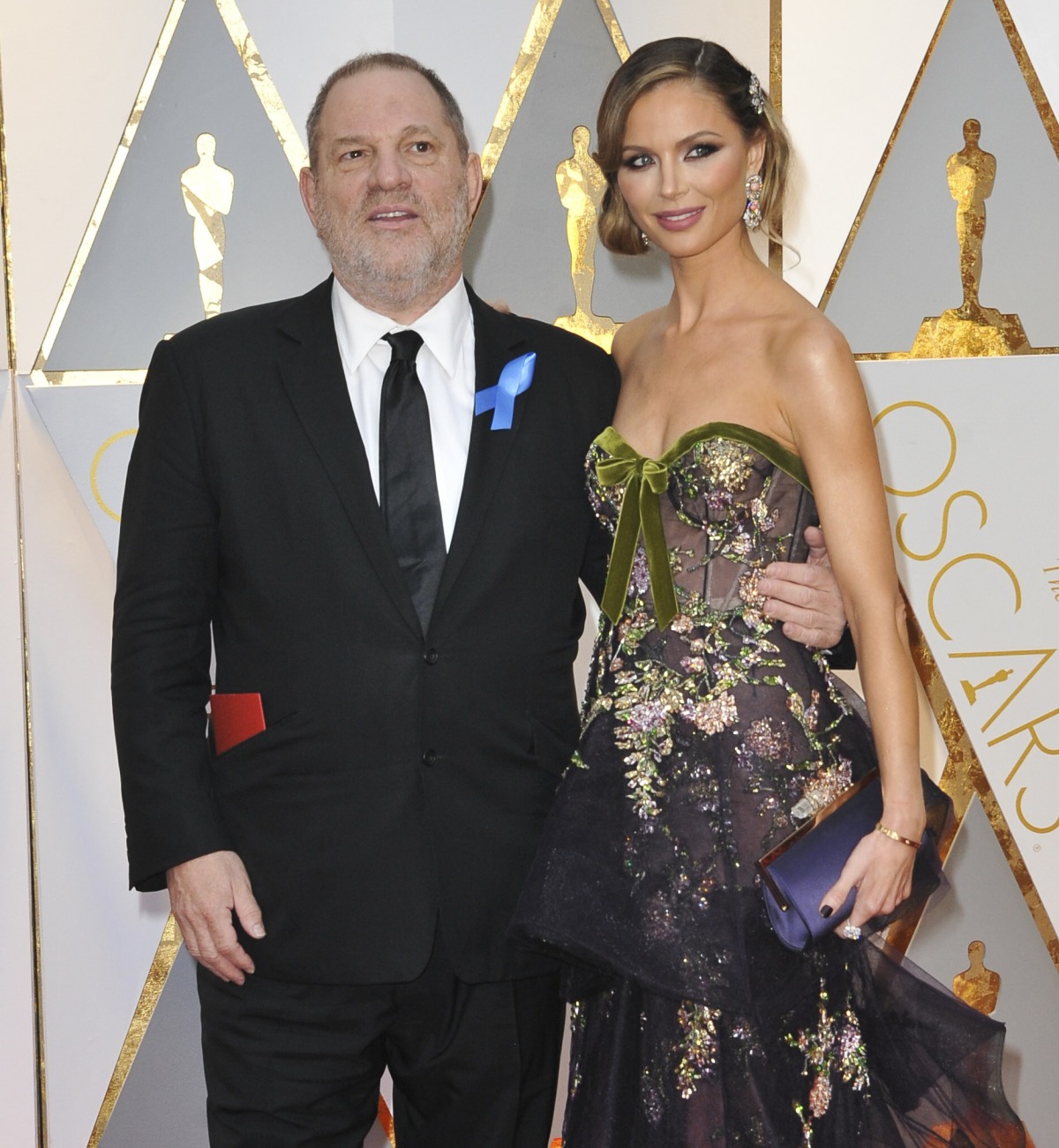 Georgina Chapman speaks. And I don't know how I feel about it. I think it might have been better for her to sit down with the New York Times or Ronan Farrow or someone hard-newsy to just get through all of the Harvey Weinstein questions in one go. But that's not what she chose to do. She went to Vogue, and Vogue obliged with a lengthy interview/profile which includes some comments about Weinstein, but the bulk of the piece is about Chapman's life, the start of Marchesa, the future of Marchesa and Chapman's new life now. While those things are somewhat interesting, let's not forget: her husband was out there, raping and assaulting women for decades. While that's Harvey Weinstein's fault alone, it does seem kind of gross/uncomfortable to devote this much space and time to Chapman's childhood in England, you know? You can read the full Vogue piece here. Some highlights:
Chapman claims she didn't offer any celebrities any gowns for the 2018 awards season: "We didn't feel it was appropriate given the situation. All the women who have been hurt deserve dignity and respect, so I want to give it the time it deserves. It's a time for mourning, really." But she still has celebrity supporters: "A lot of people reached out and said, 'Let me wear something,'" and Scarlett Johansson picked a Marchesa gown to wear to May's Met ball.

She barely left her house in five months after the stories broke: "I was so humiliated and so broken . . . that . . . I, I, I . . . didn't think it was respectful to go out. I thought, Who am I to be parading around with all of this going on? It's still so very, very raw. I was walking up the stairs the other day and I stopped; it was like all the air had been punched out of my lungs."

She's been to see a therapist: "I have. At first I couldn't, because I was too shocked. And I somehow felt that I didn't deserve it. And then I realized: This has happened. I have to own it. I have to move forward."

She says all of this as she sobs: "There was a part of me that was terribly naive—clearly, so naive. I have moments of rage, I have moments of confusion, I have moments of disbelief! And I have moments when I just cry for my children. What are their lives going to be? What are people going to say to them? It's like, they love their dad. They love him….I just can't bear it for them!"

How she views her Marchesa creations: "We're not doing disposable fashion. We treat each dress like a piece of jewelry, an entity unto itself, with its own journey. It's not just one in a queue."

What happened to her after the Weinstein revelations came to light: "I lost ten pounds in five days. I couldn't keep food down." I ask her how long it took for her to absorb the information. "About two days," she says. "My head was spinning. And it was difficult because the first article was about a time long before I'd ever met him, so there was a minute where I couldn't make an informed decision. And then the stories expanded and I realized that this wasn't an isolated incident. And I knew that I needed to step away and take the kids out of here."

The idea that she should have known about her husband: Even Chapman points out that—putting aside the enormity of her situation—women are betrayed by their husbands every day because they turn out to be not the men their wives thought they were. "I don't want to be viewed as a victim because I don't think I am. I am a woman in a sh-t situation, but it's not unique."

Whether she thought she had a good marriage before the revelations came to light: "That's what makes this so incredibly painful: I had what I thought was a very happy marriage. I loved my life." Asked if she was ever suspicious about his behavior, she says, "Absolutely not. Never." For one thing, he traveled constantly. "And I've never been one of those people who obsesses about where someone is."

She's in regular contact with Weinstein, and this is what she says about his state of mind: "Well," she replies with a roll of the eyes, "not really. Clearly when I was married to him I didn't know anything about his state of mind, so I'm probably not the best person to ask."
I mean… I have complicated feelings about all of this as well, just as I have complicated feelings about how this interview and profile is being presented. Anna Wintour devoted her editor's letter to Chapman's comeback as well, and we know Wintour was very wrapped up in Weinstein's business dealings too. By helping Chapman's "comeback," Wintour is also helping herself. Do I think that Chapman was out there, Camille Cosby-ing for her husband? No, I don't believe that. But I also believe that willful ignorance is not the same as girlish naivete, you know?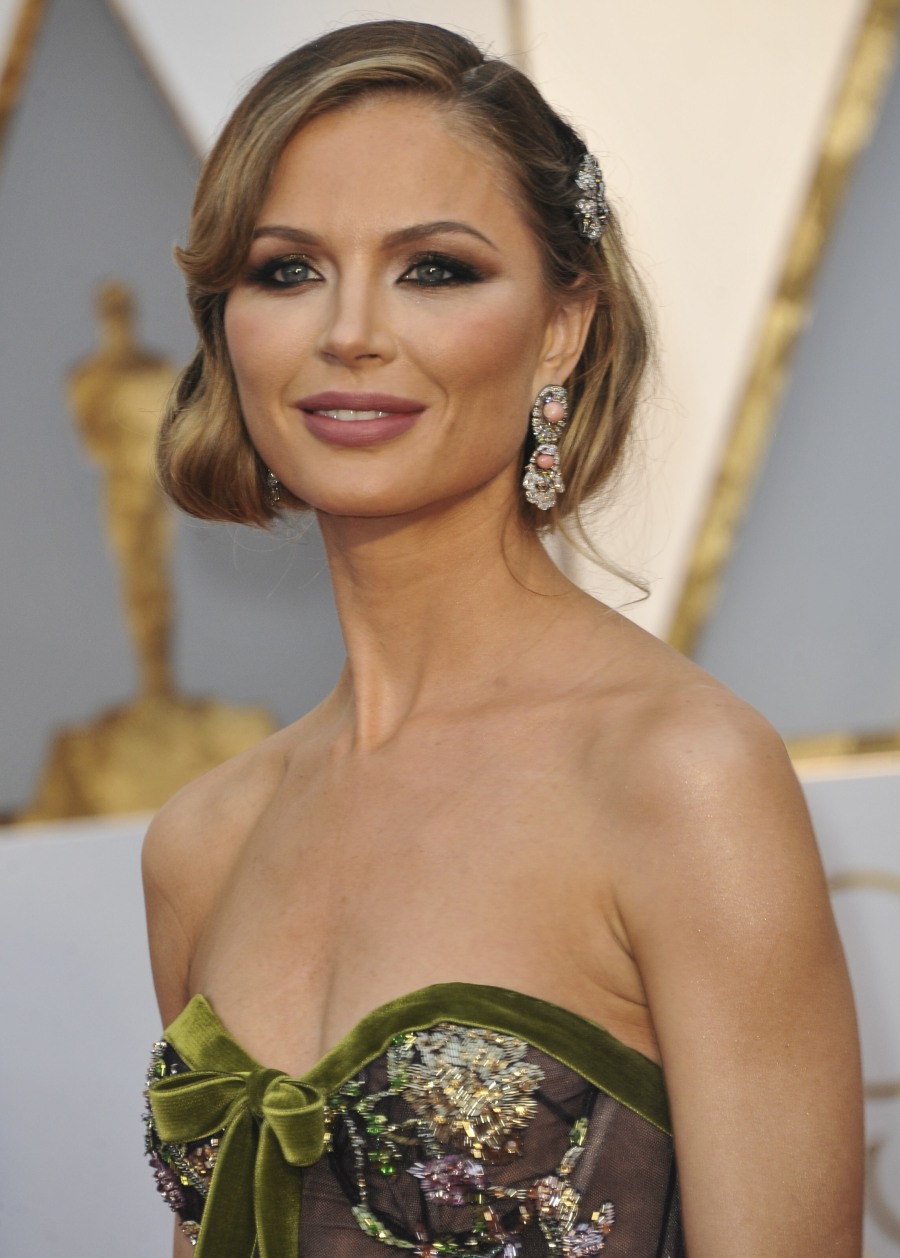 Photos courtesy of WENN.