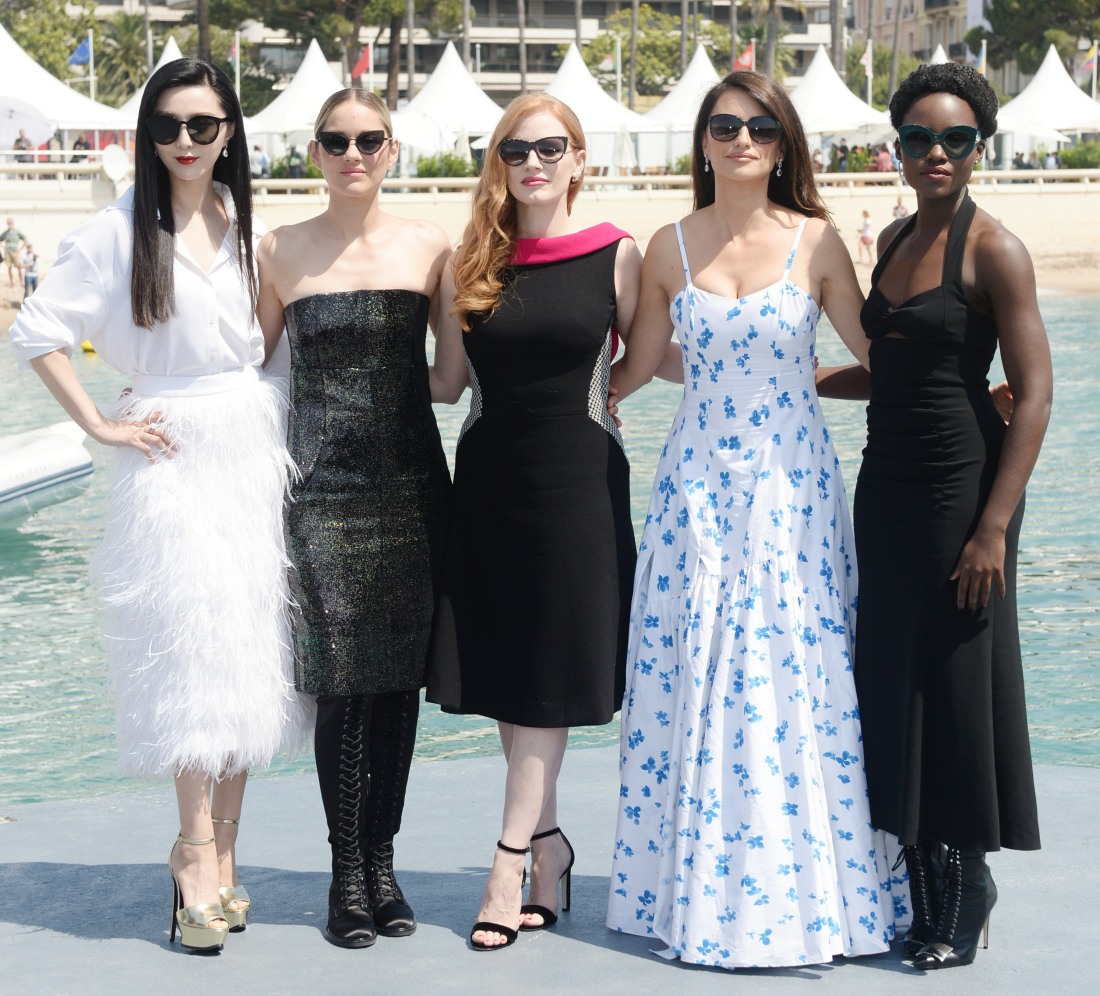 If Mark Wahlberg had an idea for a movie, he would call up one of the studios and they would give him $100 million to make it, no questions asked. But as we see time and time again, women are held to a different standard. Which is why Jessica Chastain assembled this crew of ladies at the Cannes Film Festival. This is Chastain's dream-cast: Fan Bingbing, Marion Cotillard, Penélope Cruz, Lupita Nyong'o and herself. They're going to make a movie together called 355, based on an idea/pitch that Chastain worked on with writer-director Simon Kinberg. But they don't have buyers, which is why they're in Cannes to pitch the movie together, before the film has even been made.
Hard to imagine there will be a hotter film package unveiled at Cannes next week than 355, a large-scale espionage film that Simon Kinberg will direct with an all-star international spy cast of Jessica Chastain, Marion Cotillard, Penelope Cruz, Fan Bingbing and Lupita Nyong'o. They'll play international agents in a grounded, edgy action thriller that aims to alter a male-dominated genre with a true female ensemble, in the style of spy franchises The Bourne Identity, Mission: Impossible and James Bond. The script is by Theresa Rebeck. The hope is to launch a franchise.

The actresses will be on hand with Kinberg next week to pitch their vision to international buyers at the Majestic Hotel on the Croisette. FilmNation Entertainment will sell international and CAA Media Finance Group will rep North American and Chinese distribution rights. Freckle Films' Chastain and Kelly Carmichael are producing with Kinberg and his Kinberg Genre banner.

Kinberg just directed and Chastain starred in X-Men: Dark Phoenix. The idea for 355 came from Chastain, and she pitched it to him while they worked on that superhero film on which Kinberg made his feature directing debut. It didn't take long for Chastain to get commitments from the filmmaker, and the actresses.
Chastain spoke to Deadline about the process of selling the film and how easy it's been, but I keep thinking about Marky Mark and how much easier it would have been for HIM. He wouldn't even need to come to Cannes. He would have just mentioned the project in passing to an executive and he would have instantly had a massive deal. As for this cast… yeah, I'll watch Lupita in anything. But it does feel like Jessica was drawing names out of a hat, except not really. The casting of one Asian woman, one Spanish woman, one African woman, one French woman and one white American woman just feels like… ugh, I can't really think of the word. CB suggested "performative wokeness." It feels like, patronizing towards the idea of inclusion? There's authentic inclusion and then there's just casting people by demographic.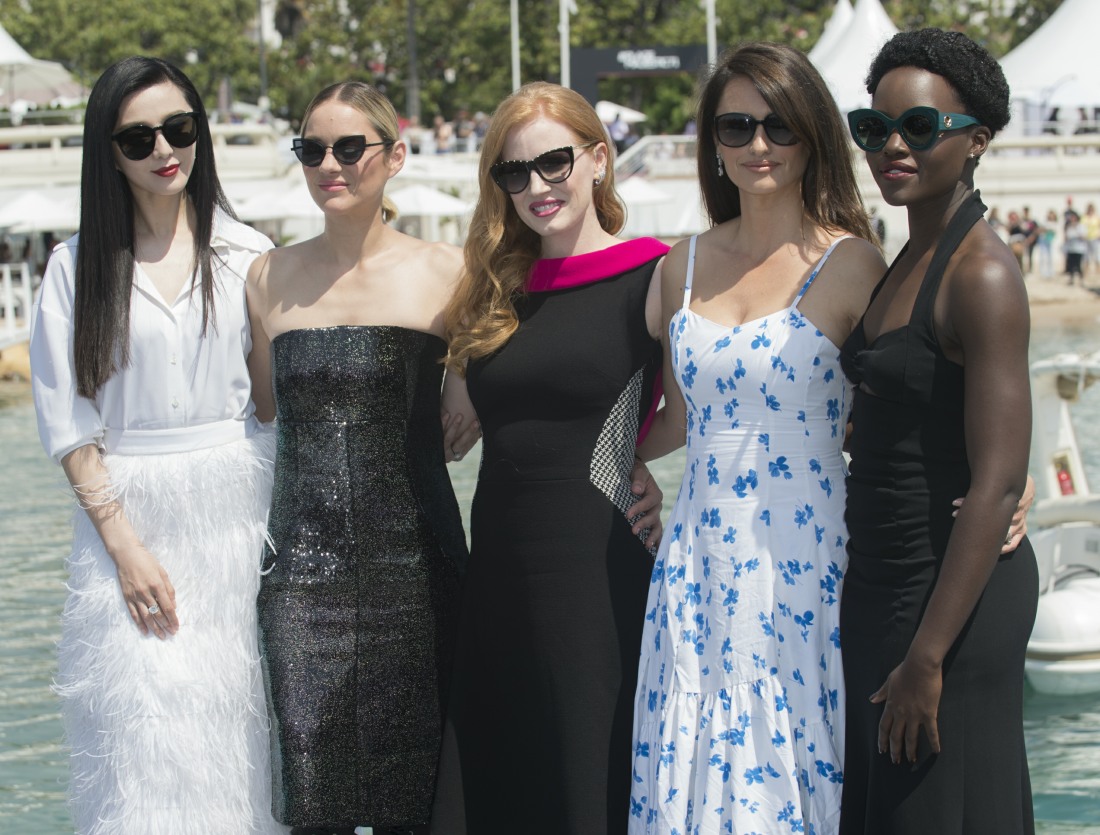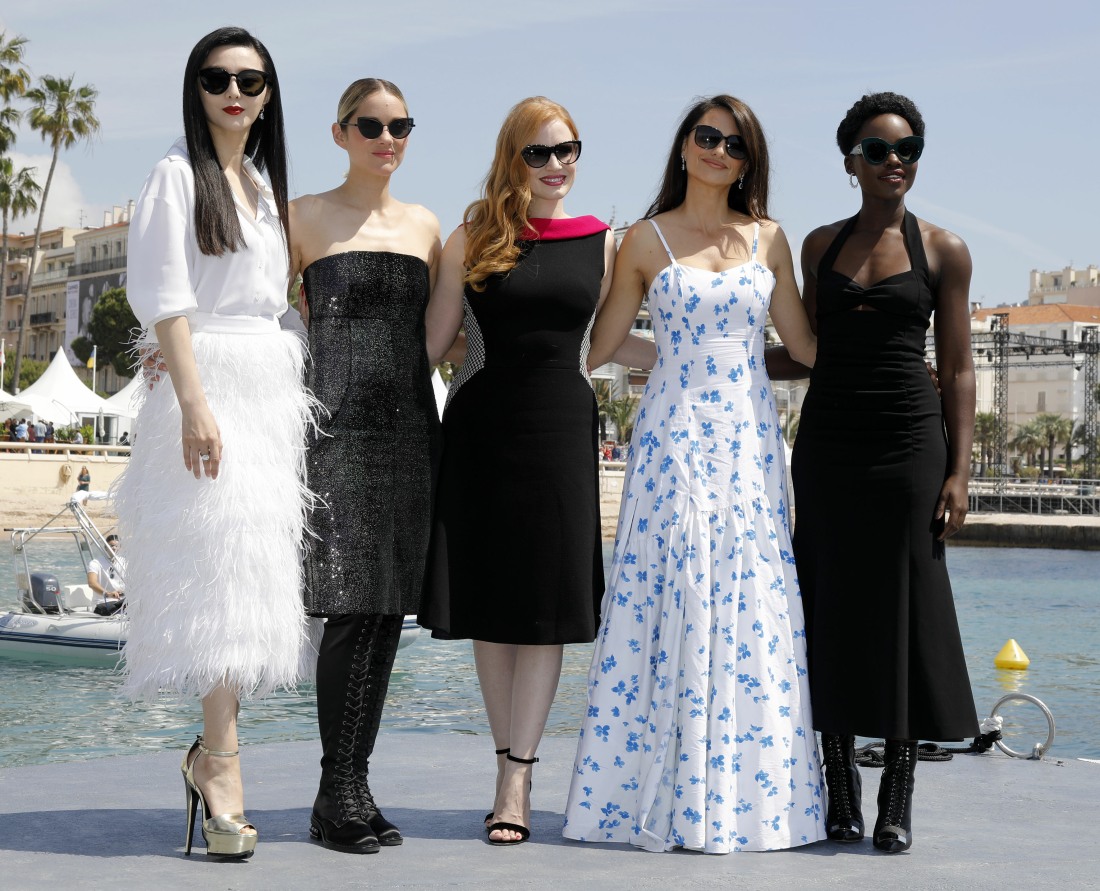 Photos courtesy of WENN.