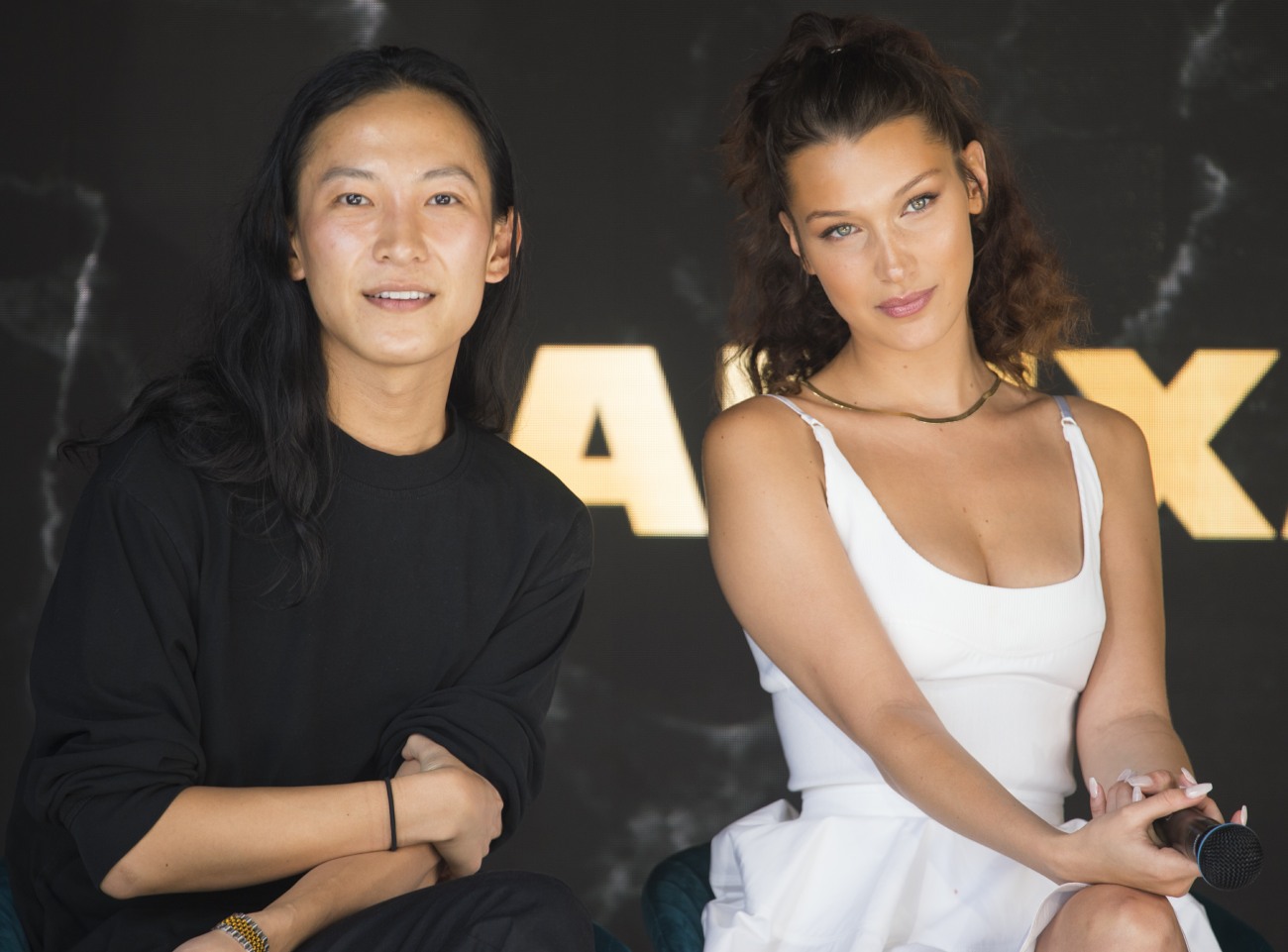 Bella Hadid is in Cannes, and these photos are from two events she did on Thursday. She and Alexander Wang did press events for… Magnum ice cream. Truly. Magnum has sponsored events in and around Cannes for years, so I'm not surprised by that, but I am slightly surprised that Bella Hadid and Alexander Wang were literally sitting there, doing a press conference about ice cream. And now I'm sitting here, wondering if someday, someone will invite me to Cannes to sit beside Carolina Herrera and do a press conference about bacon.
Bella looks flat-out amazing at both of the press events, don't @ me. In the white dress, Bella looked so young and fresh and happy. She looked more professional and "let's just keep it about ice cream, sir" in the grey ensemble. Both outfits are Alexander Wang, obviously. Unfortunately, the ice cream was overshadowed – OR WAS IT – by the fact that The Weeknd came to the ice cream party and he and Bella ended up making out:
Bella Hadid and The Weeknd Spotted Kissing at Cannes Film Festival https://t.co/l4EMhn8tRd

— E! News (@enews) May 11, 2018
Journalists flat-out witnessed Abel and Bella making out in the VIP area of the Magnum x Alexander Wang party. They arrived separately, but spent the whole party together. This comes after their breakup last year, but on the heels of several "sightings" of Bella and Abel together at Coachella. They denied they were back together last month, just as they denied the Coachella sightings. But yeah… they're pretty much back together, I think.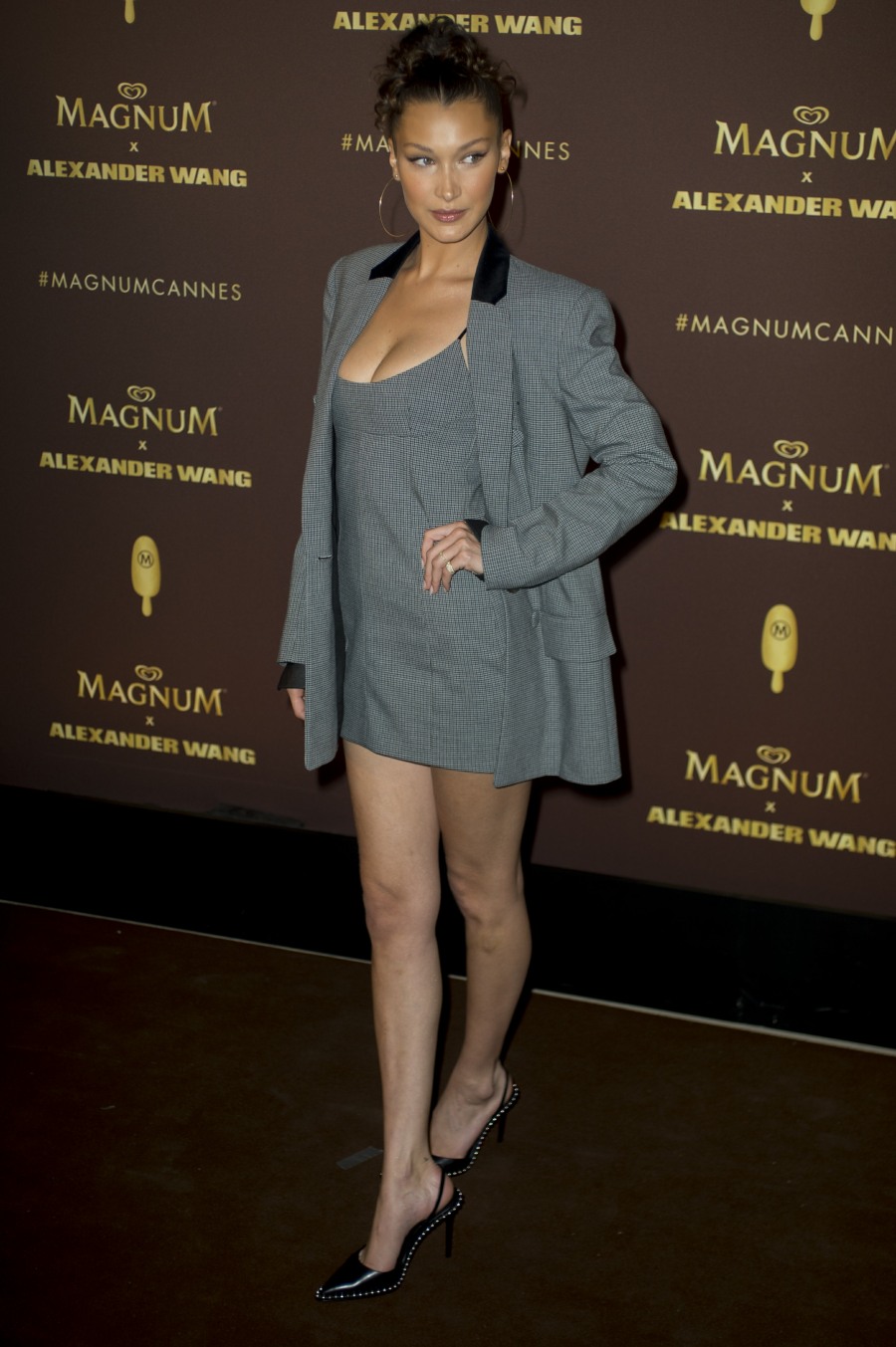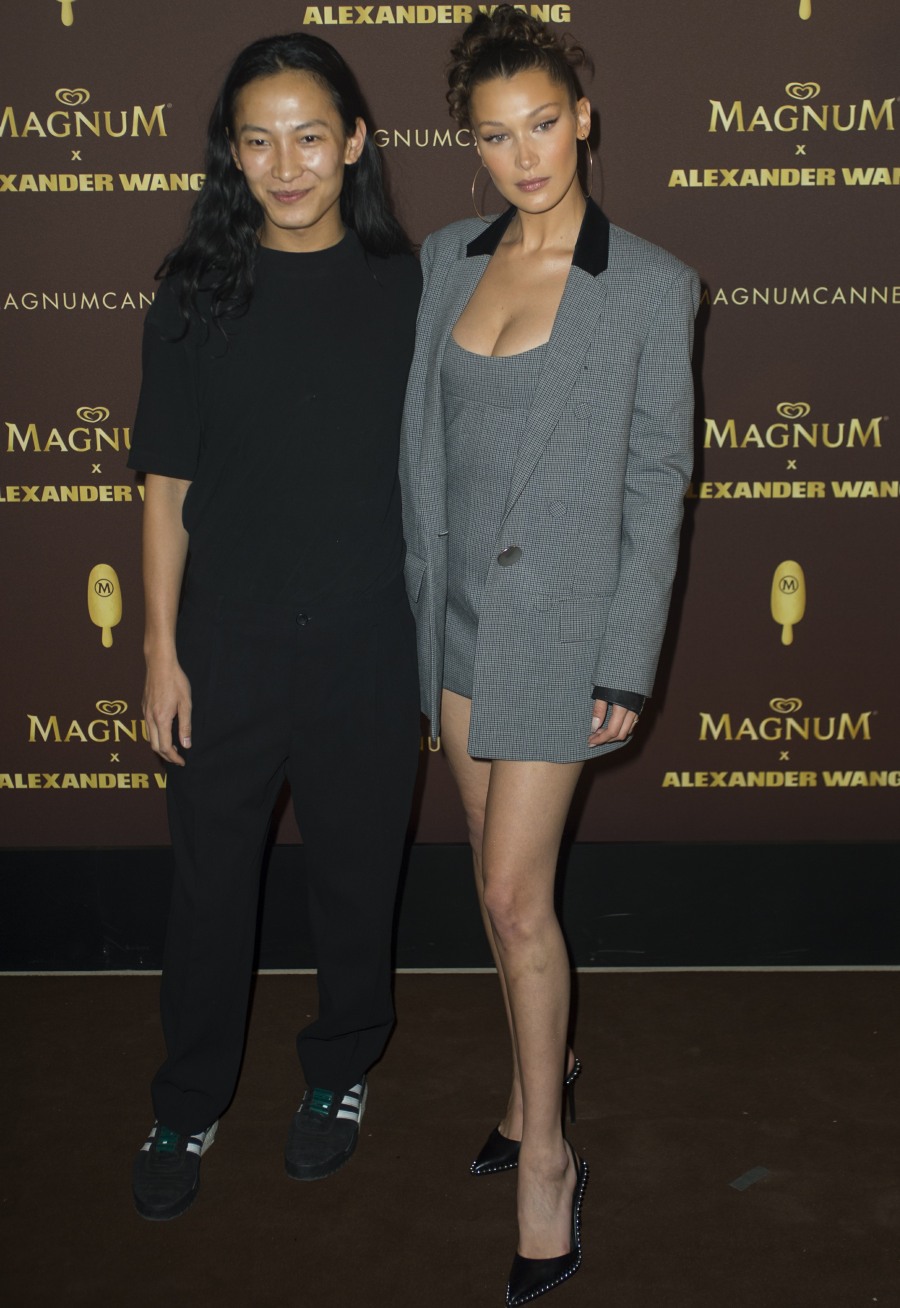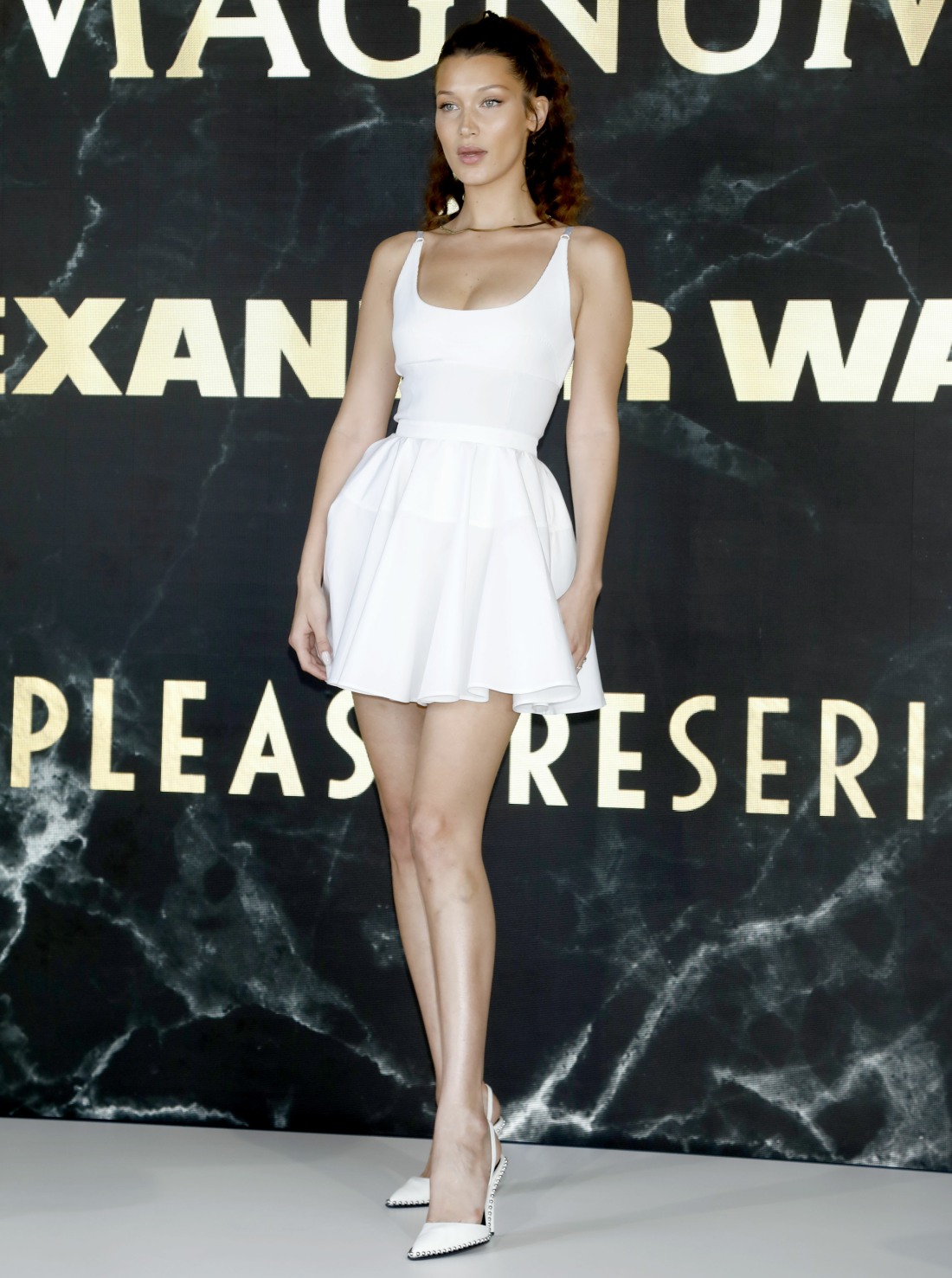 Photos courtesy of WENN.