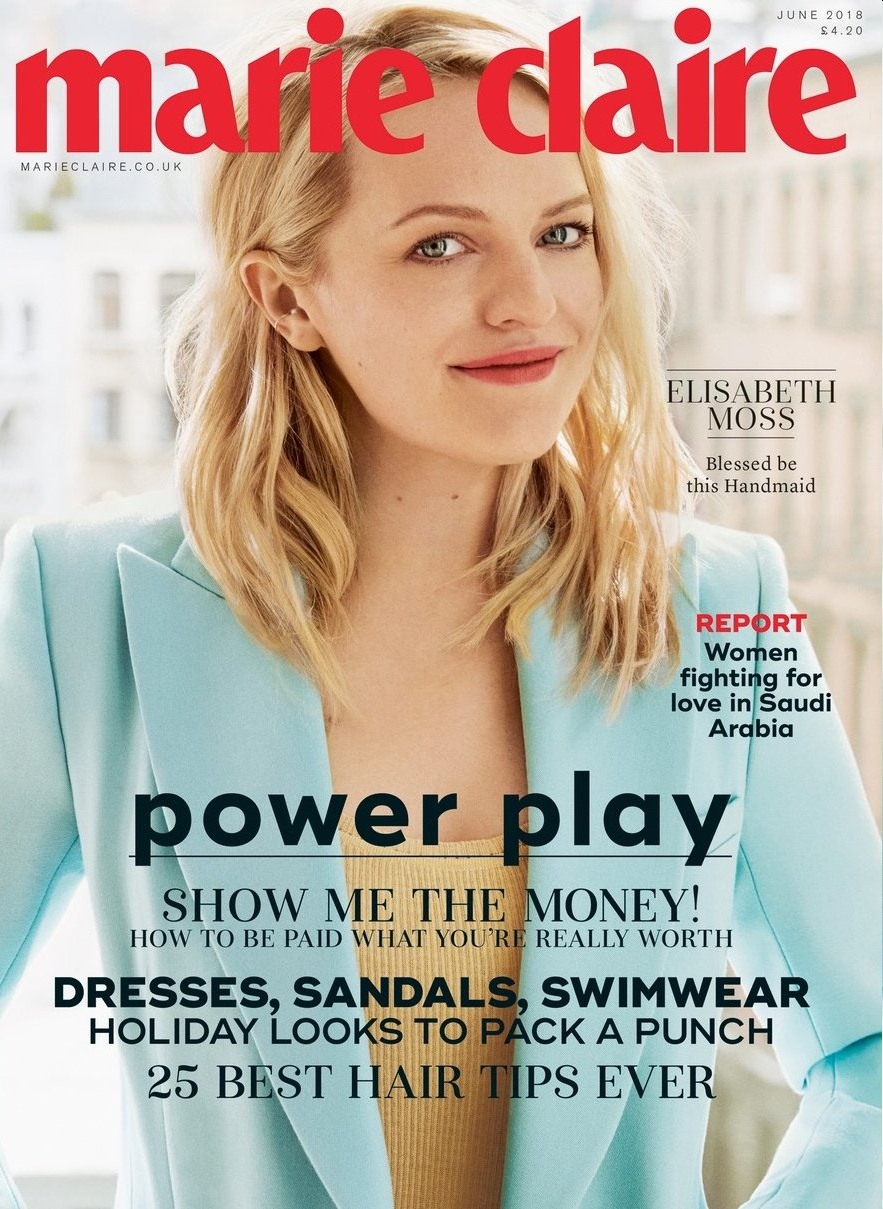 Elisabeth Moss covers the June issue of Marie Claire UK to promote the current season of The Handmaid's Tale. I know some/many people can't get past the fact that she's a Scientologist, but… I still like her, and I still enjoy covering her. The Scientology thing is problematic, I fully admit. But she's a very interesting person otherwise. In this interview, Moss talks about feminism, freedom of speech and whether she ever thinks about getting married again (her first marriage to Fred Armisen was a disaster, apparently). You can read the full piece here. Some highlights:
On feminism: "I've always considered myself a feminist. But, like a lot of women of my generation, I didn't think we had to fight for it. I thought it was all done. I took so much for granted. We've had to take ownership of feminism in a way that we didn't know we'd have to, and that's changed me."

On her former boss, Matthew Weiner, being accused of sexual harassment: Moss is far too diplomatic to publicly take sides, but she believes that, "unequivocally, women have to be allowed to have a voice. Women need to be able to speak out if they are uncomfortable, or something happened in the past that they were not comfortable with. And the minute we start telling them that they can't, you wind up in a f–king red dress, with a f–king white cap on."

On Scientology & freedom of speech: "You cannot take away a person's right to speak, and to have a voice. I'm not going to tell you that you can't say what you think. Because if I do, then am I not a hypocrite? I fundamentally believe in freedom and human rights. And, if I was not thick-skinned enough to handle criticism, I would not have been in this business for 29 years.'

On motherhood: "I do want to be a mother. I like the idea of passing on what my mother passed on to me. It's not for everybody, and I didn't know if it was going to be for me, but lately, I think it is. I have no idea how I want to do it though or what the plan is."

On dating: "It's actually a problem. But I'm very focused on my work… so it's difficult to find the time to give yourself to somebody. I have nothing against getting married again, but what I value even more now is the relationship itself. It's been eight years. I'm older, and hopefully wiser. I'm a romantic, so I love weddings, but I also don't think you need [a wedding] to have a long-lasting, healthy relationship. Some of the relationships I know that have lasted the longest are the ones that didn't [get married]."
Her answer for the Matthew Weiner question is interesting, isn't it? "Women need to be able to speak out if they are uncomfortable, or something happened in the past that they were not comfortable with." That's a really good rule of thumb, and it goes along with "believe women" – women simply have the fundamental right to say when they're uncomfortable. But we're taught from such a young age that we don't have that right.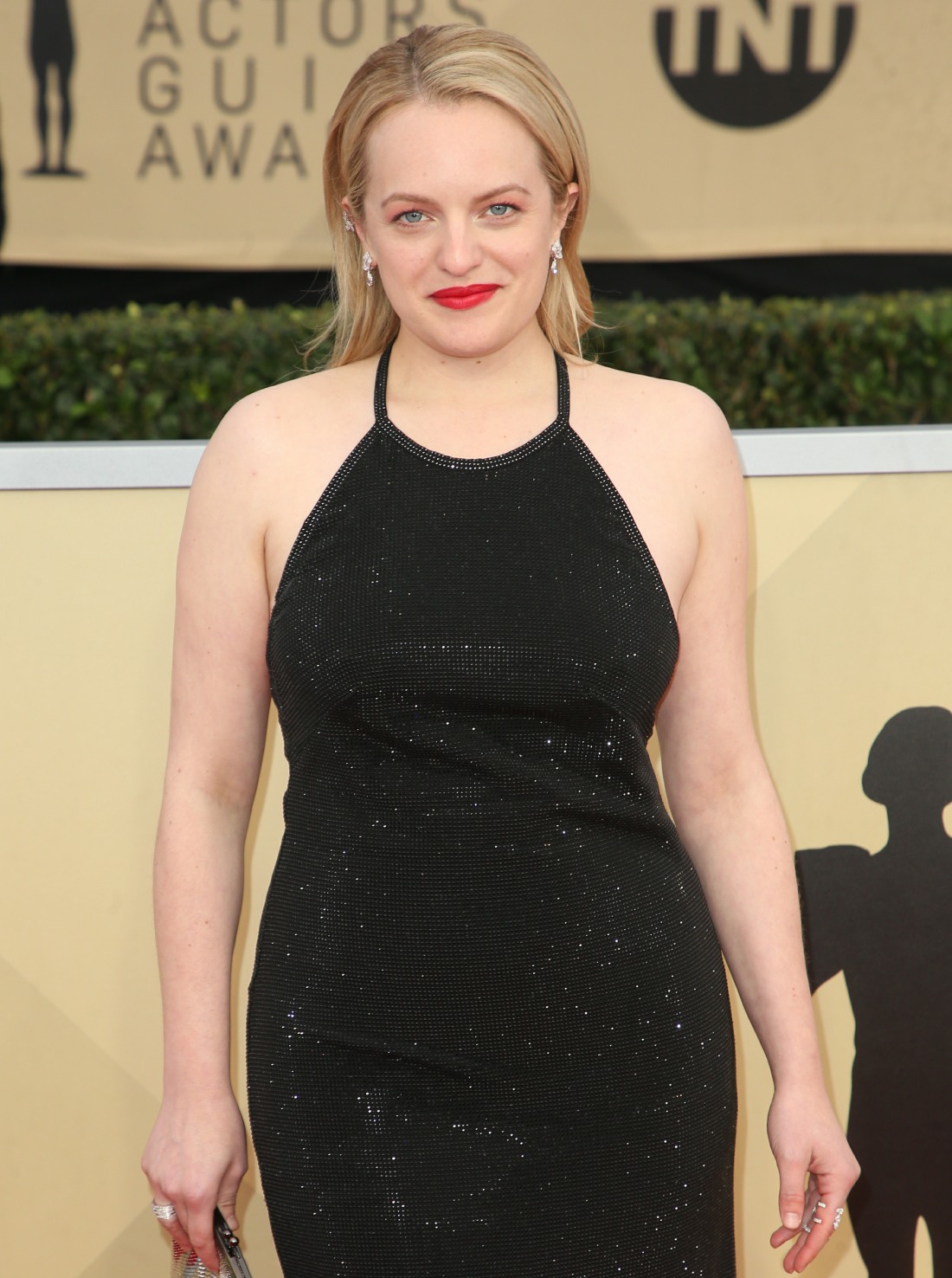 Cover courtesy of Marie Claire UK, additional photo courtesy of WENN.