Bella Hadid covers the June/July issue of Harper's Bazaar. I know everyone has feelings about Bella's plastic surgery, but can I just say? Between the Hadid sisters, I prefer Bella. I think she has a more interesting "look" at this point, and I think she's a better editorial and runway model. I enjoyed this editorial – go here to see. Bella is interviewed by Gigi for Bazaar, so the interview was not really revealing or all that interesting, but here are some highlights:
Bella on what people would be surprised to learn about her: "That I never go a day without smiling. People always say I have the same facial expressions. But what they don't realize is that for a long time I looked that way because photographers on set would direct me to look "bored" or "very nonchalant." But it isn't necessarily the way I really am. You've known me, of course, my whole life. And ever since I was a baby, I was always smiling. For a while I fought a lot of battles—with myself, with people online—and it brought me down. When people would say, "Oh, she's so mean," I wanted to say, "Maybe I've just had a bad day! Or maybe I've just been crying." You never know what people are going through.

She treats people equally: "That goes back to how we were raised. As you know, our mom always taught us that you should treat everyone the same, whether it's the president or the person working under you. Everyone's time is important. That's why I always stop for fans. They could be at home with their families, but they're not: They're standing outside our hotel in the cold just to give us a hug. That means something!

She's low-key and a homebody in real life: "People think I'm such a party girl, but that's a thing of the past. I can't wait to just sit on the couch this weekend! Now that our careers have gotten to the heights that they have and our job is to be around people all day and go to parties, the last thing I want to do on a Saturday night is go out. I just want to be around people who love me. Like you and I play video games, watch movies, paint pottery—all the stupid sh-t we used to do back in our childhood before we became Gigi and Bella.

How she stays centered: "Before bed I love listening to meditation music. It helps me zone out and fall asleep. And in the morning I make it a point to keep my phone away from me for 30 minutes so my brain can start functioning before I get completely overwhelmed by the media. Sometimes I just want to be me for 30 minutes, not "Bella."
Re: the meditation music thing… I would like to offer a suggestion to Bella and anyone else struggling to unwind at the end of the day. One, turn off the TV and all of your devices at least 20-30 minutes before you're actually going to bed. Then follow the same general routine – brush your teeth, put on your face cream, whatever. Then turn on something that will act as white noise, whether it's a white noise machine or a fan or what have you. That's my secret to falling asleep and zoning out. As for Bella secretly being a smiler… maybe, but that begs the question: why does she feel like her "model face" has to be so sullen and unhappy?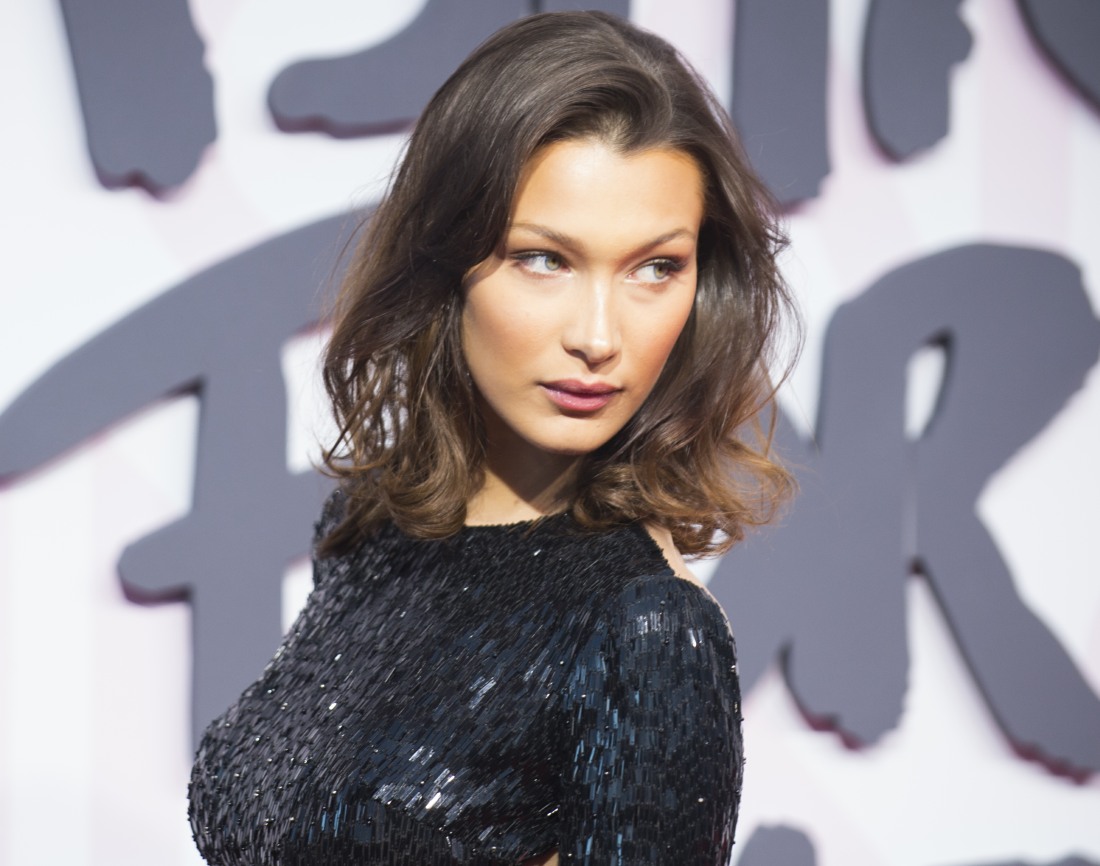 Photos courtesy of WENN.