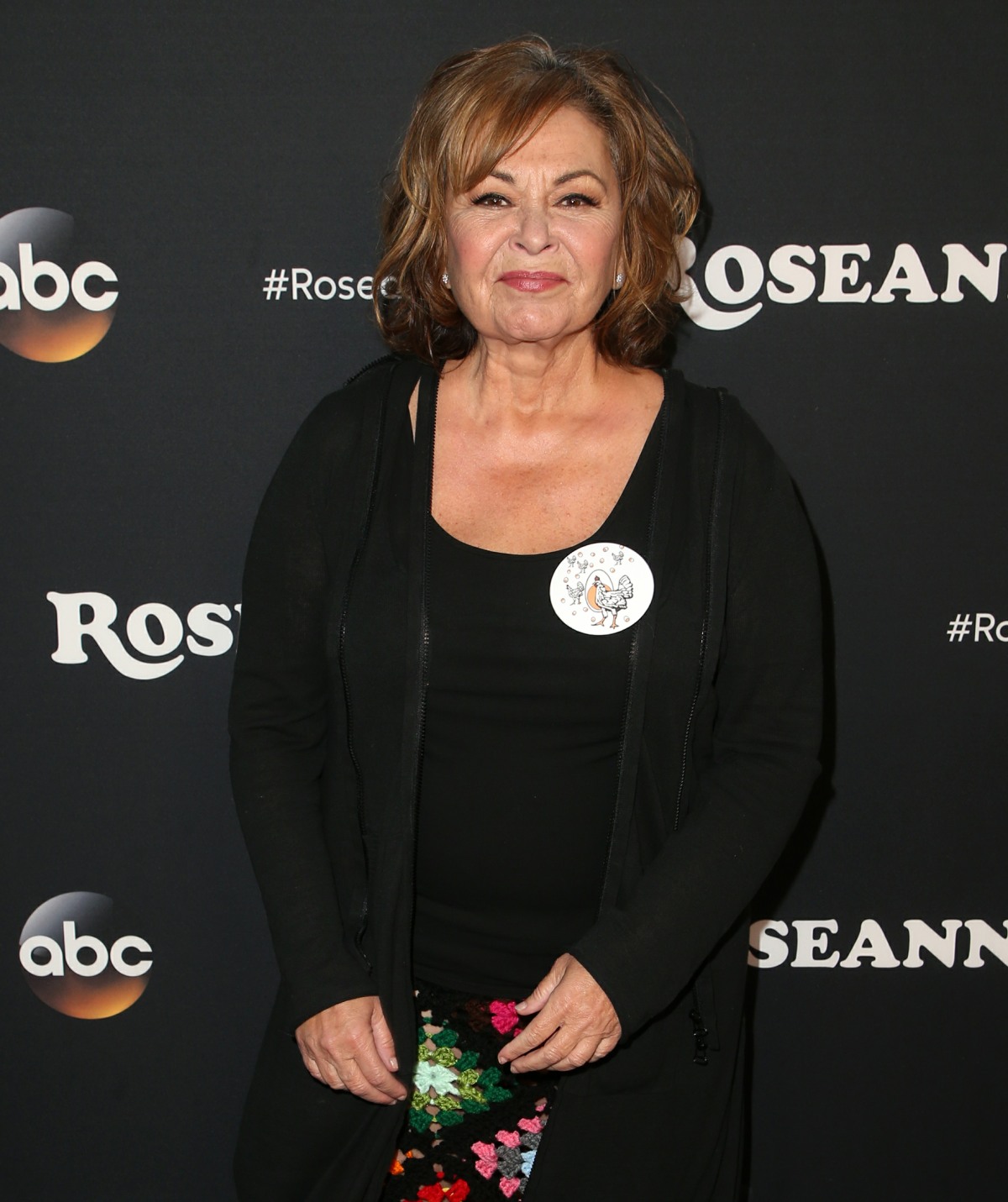 I'm sure someone can and will write a thesis about how Roseanne Barr perfectly encapsulates this current era of dumb, racist, hypocritical politics. Roseanne Barr would have you believe that her grievances are economic, and that her deplorable views are simply the other side of the political coin, no better and no worse. That's the false equivalency that Barr and others like her thrive on: the idea that "Democrats are bad too" so they – the Deplorables – need to be represented, need equal time, need an equal place in the public sphere. I ignore, cancel and refuse to support these people for a f–king reason: they all need to crawl back under their f–king rocks. But these dumb a–holes have been mainstreamed, given corporate sponsorships and a seat at the table, like their ideas and words are just as valid as everyone else's. They are not.
So I never even watched Barr's rebooted show. She had already proven time and time again that she was an ignorant, racist, hateful dumbass, and I had zero belief that the show would suddenly show a different side to her. I was right – the show was widely criticized for their stupid "takes" on political issues. If anything, the show gave her hate legitimacy and a wider platform. Which is why everyone took notice of this on Tuesday:
Roseanne Barr on Tuesday attacked former President Obama White House adviser Valerie Jarett in a since deleted tweet alleging connections to the Muslim Brotherhood that is being called racist by many. In the tweet, the ABC star of her self-titled show attacked Jarett, connecting her to the Islamist organization Muslim Brotherhood and the movie Planet of the Apes.

"Muslim brotherhood & planet of the apes had a baby=vj," Barr wrote, using Jarrett's initials while replying to a tweet which accused Jarrett of helping to cover up alleged misdeeds for the Obama administration. When users pointed out that the tweet seemed racist, Barr replied, "Muslims r NOT a race."

Barr, an outspoken supporter of Donald Trump, later tweeted her first tweet was "a joke." Then, not long after that tweet, Barr issued an apology post: "I apologize to Valerie Jarrett and to all Americans. I am truly sorry for making a bad joke about her politics and her looks. I should have known better. Forgive me-my joke was in bad taste."

Barr also said she is leaving Twitter.
Roseanne Barr is still a dumb monster, and she said this all while she had a f–king network platform to further mainstream her hate, bigotry and racism. The question is not "what is Roseanne Barr even doing at this point?" This did not suddenly happen – she's been like this for years. ABC knew that and gave her the rebooted show anyway. All of those actors chose to work with her again, knowing that she's like this. She's always been a racist a–hole. So don't applaud for ABC for allowing this a–hole to go this far before this was suddenly the straw that broke the camel's back.
ABC, in a stunning move, has decided to cancel its Roseanne revival following star Roseanne Barr's racist tweet Tuesday.

"Roseanne's Twitter statement is abhorrent, repugnant and inconsistent with our values, and we have decided to cancel her show," ABC Entertainment president Channing Dungey said Tuesday.

Walt Disney Co. CEO Bob Iger also weighed in on the decision to cancel Roseanne: "There was only one thing to do here, and that was the right thing," he tweeted.
Sure, whatever. I'm glad that it's over now and Roseanne Barr can be shuffled back to her rock. But this never should have happened – ABC knew they were giving her a platform to normalize, legitimize and mainstream her hatred, racism and bigotry. They knew that and they rebooted her show anyway.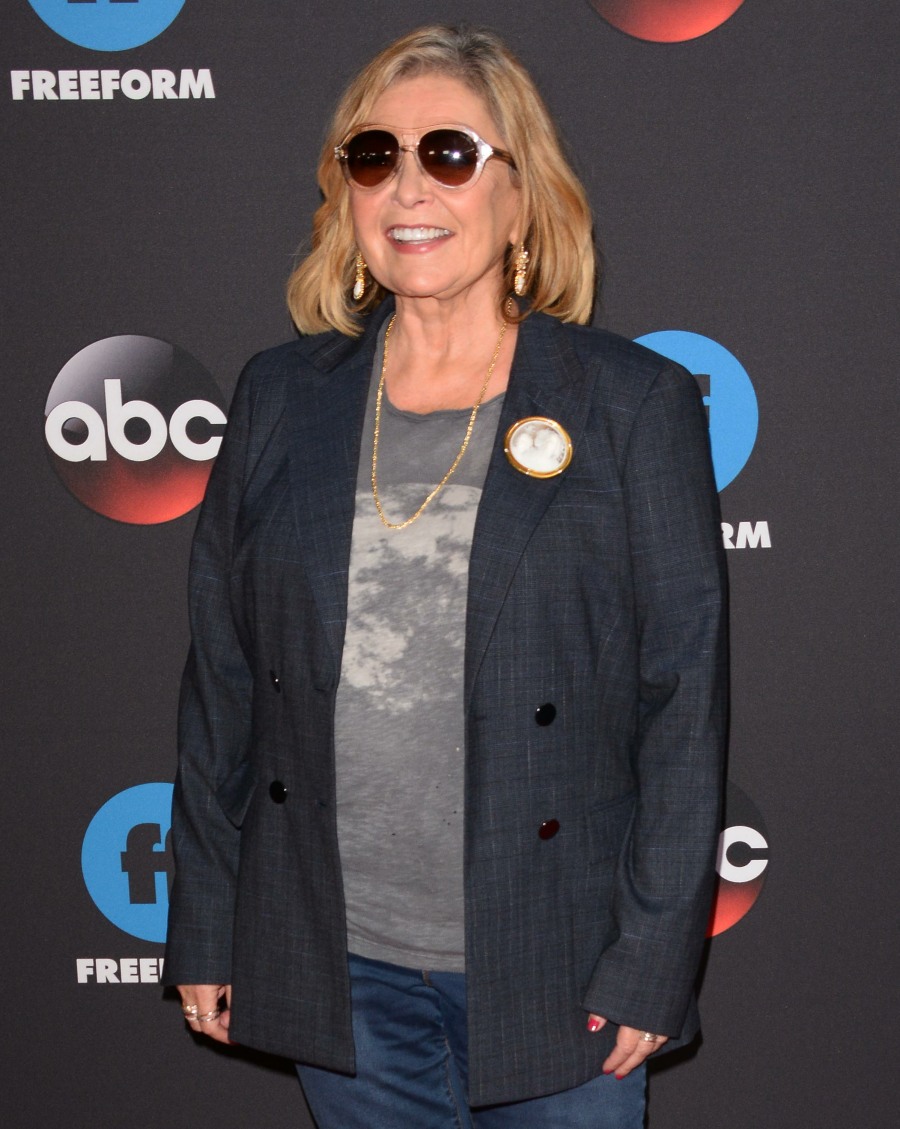 Photos courtesy of WENN.