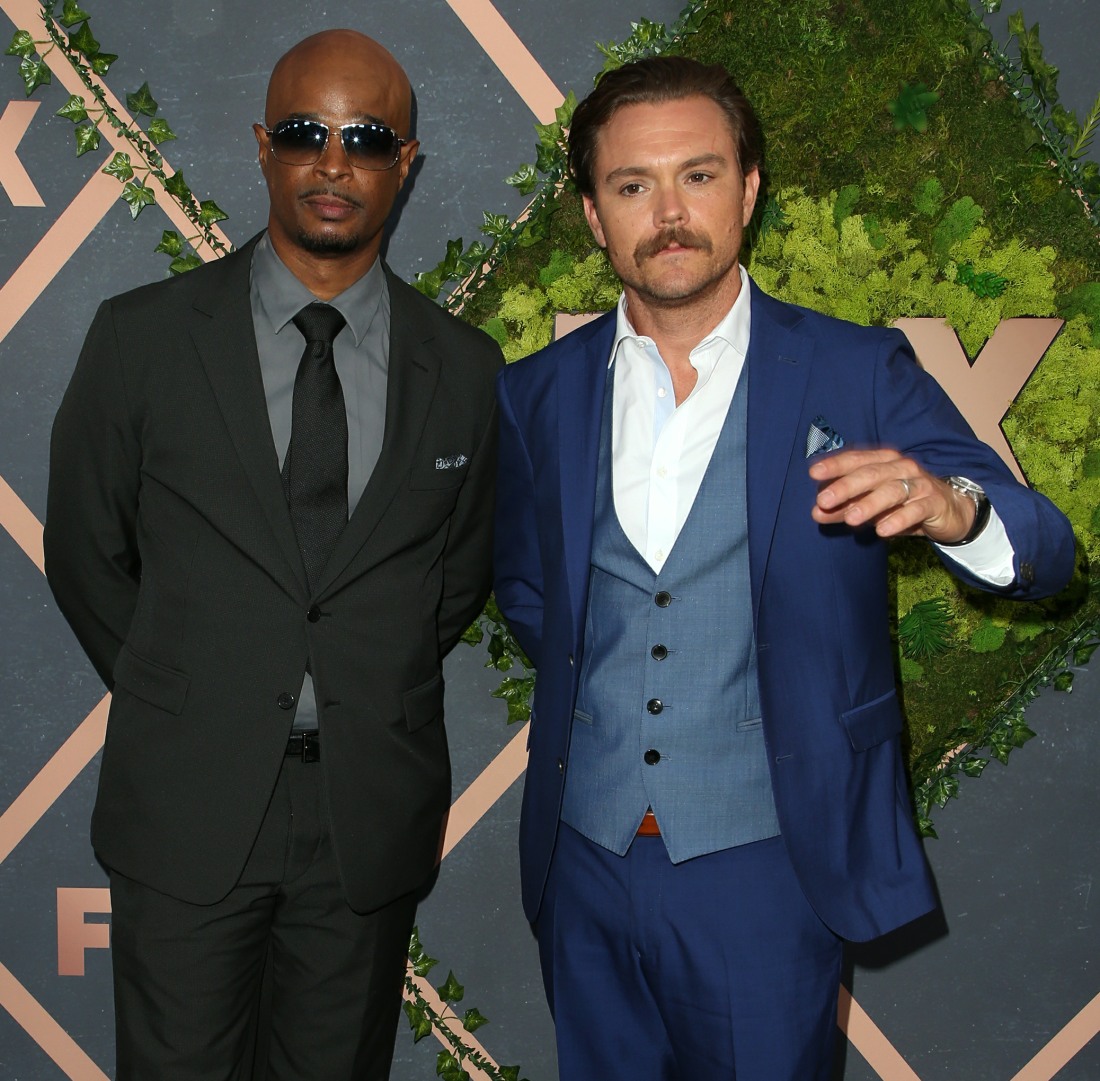 Ever since we learned that Clayne Crawford was and is an abusive douchebag in life and on the set of Fox's TV show Lethal Weapon, I wondered if we would ever hear from Clayne's costar Damon Wayans. Clayne was just fired from Lethal Weapon, hours before the season finale aired, and he was replaced with Seann William Scott within a day. Clayne was fired for cause, although we didn't know every detail of his behavior – we heard that he had been emotionally and physically abusive to coworkers and that management made him go into therapy or something. Well, now that Clayne has been fired, Damon is speaking. Or rather, tweeting. Except that after a tweet storm last night, it seems Damon deleted everything, including his account. Damon detailed how Clayne was a no-joke abuser and sociopath on set:
After Lethal Weapon was officially renewed for a third season without Clayne Crawford, star Damon Wayans is addressing issues with his since-fired co-star.

Wayans shared a graphic video from an incident on the set during an episode directed by Crawford. In it, Wayans, who plays Murtaugh on the Fox procedural, can be seen getting struck in the back of his head by shrapnel. The brief clip was shared with a message to Lethal Weapon viewers who have taken issue with Crawford's firing after an alleged string of instances of bad behavior on set. A subsequent tweet shared by Wayans — who turned his Twitter account private after the outcry but opened it up again late Monday — features a bloody cut on the opposite side of his head, seemingly questioning his on-set safety during the episode directed by Crawford.

A third tweet implies a potential reason for how the multiple injuries occurred, with Wayans tagging Crawford and using the hashtag #NoApology.

Wayans continued to share details of Crawford's alleged reputation around the show's set, posting an image of a sticker affixed to a post with an illustration of his former co-star with the caption "Clayne Crawford is an emotional terrorist" and noting that producers Warner Bros. TV have not supported him.

"Kiss the dark side of my ass if you don't understand it wasn't just me," the actor tweeted. "@ClayneCrawford has a file of infractions."

Wayans went on to describe an assault that allegedly took place between Crawford and another performer. Claimed Wayans, "He hit another actor in the mouth with a bottle of green tea and busted his mouth open." In another tweet, the actor elaborates on Crawford's rumored "bad behavior." Wrote Wayans, "He became UNINSURABLE! Relished in making female cry. And stuck fear in cast and crew."
I've said this before, because I knew at a gut level that this was a massive exercise in Clayne Crawford's white privilege, but seriously: HOW WAS THIS DOUCHEBAG ALLOWED TO BEHAVE LIKE THIS FOR SO LONG? Why are white dudes given soooo many opportunities to harm and abuse and terrorize people? Why wasn't he fired – for cause – long before last f–king month?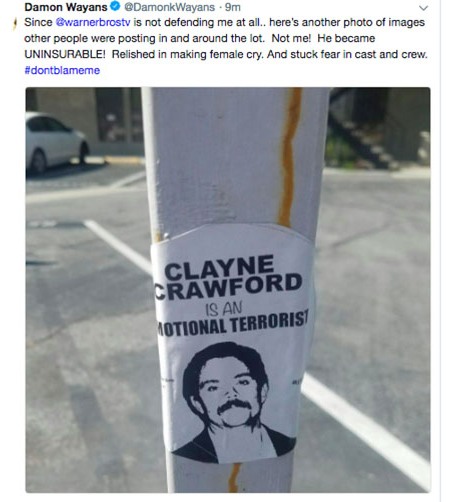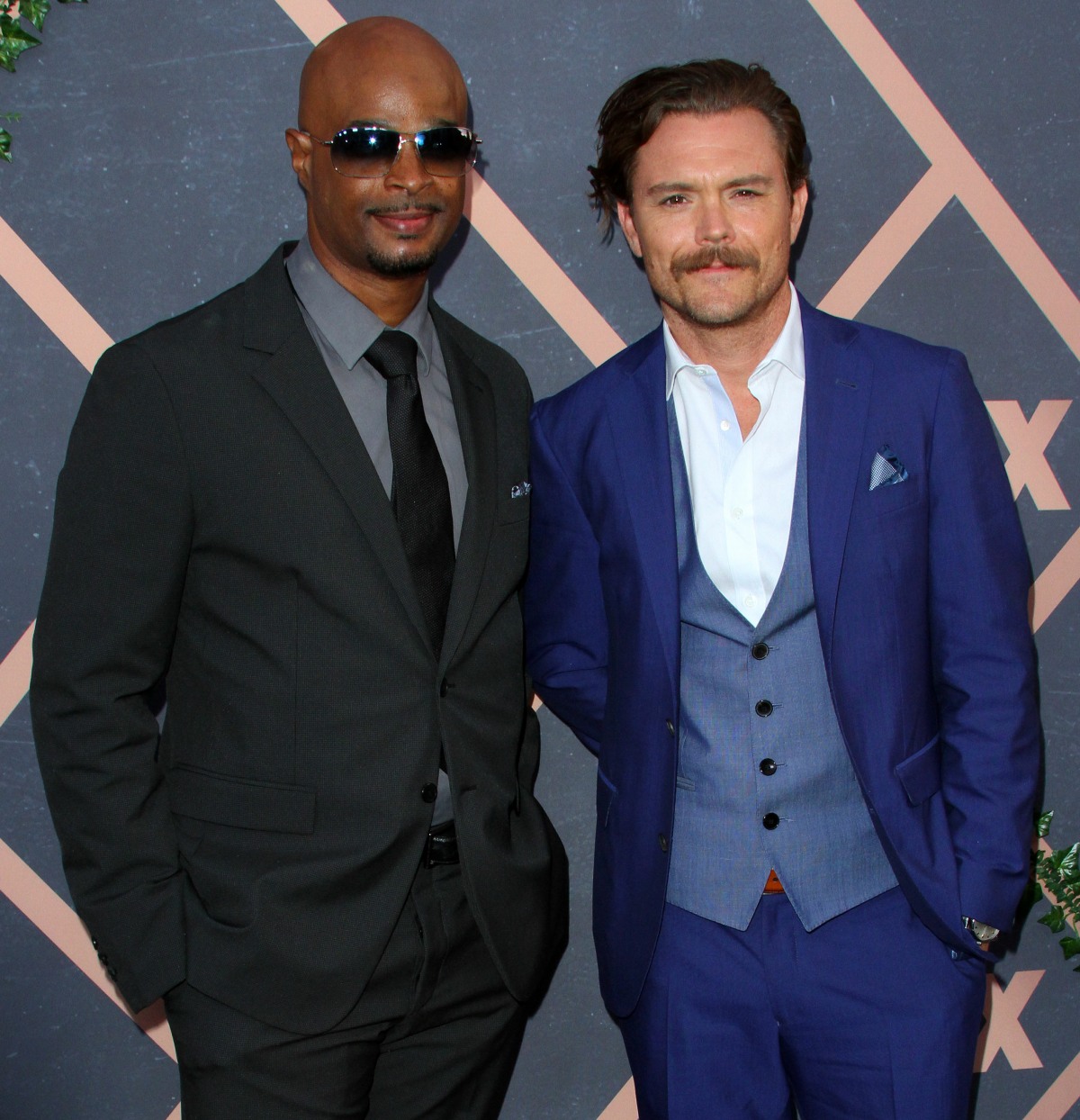 Photos courtesy of WENN.