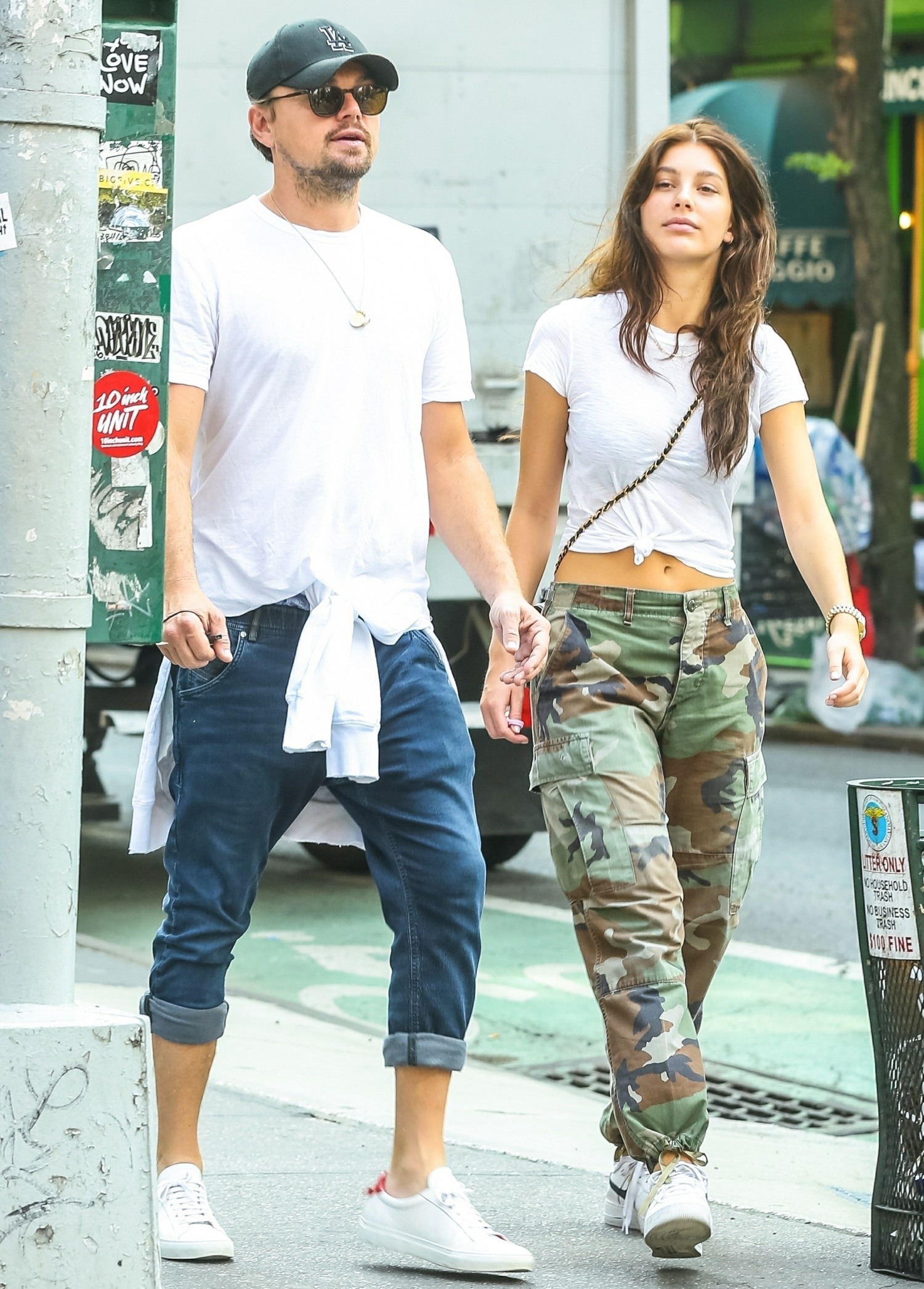 I say this all the time, but at some point, doesn't an extreme age difference between two people in a romantic relationship become exhausting? That's what I think about all the time now when I see Leonardo DiCaprio stick with the same "age group" when his girlfriends age out of the Leo D Girlfriend Experience. When you hit 25, you are no longer needed by The Wolf Pack. Thankfully, Leo always manages to find ladies in that sweet spot of 20-23. His current girlfriend is Camila Morrone, and she's only 20. They were walking around the West Village on Tuesday when they were pap'd. This is the best sign we've had that he's "serious" about Camila. It's part of the Leo D Girlfriend Experience: you get at least one pap stroll with the Alpha Wolf to prove to the world that you're his "official."
As I said, Camila is only 20 years old. Leo is 43 years old. He's older than me but not THAT much older than me. I try to think about what I would do with a 20-year-old guy. I mean, if the guy was hot, it would be fun for a short time, but it would also be completely awful. 20-year-olds speak a different language, they're always on their phones, they have completely different slang and cultural references. What do Leo and Camila even talk about? Or is that the point – they don't talk? I will give Leo a smidgen of credit with Camila though: for once, he's not going with a blonde Victoria's Secret model. Camila doesn't look interchangeable with all of his past model girlfriends. Camila's actually really pretty (and very young-looking).
In other Leo news, apparently he's taking a pay cut to work with Quentin Tarantino again on Once Upon a Time in Hollywood. That's the movie about the Manson murders, where Leo and Brad Pitt will be playing Sharon Tate's neighbors. Leo normally gets a $20 million paycheck, but he's taking a cut and maybe he'll get a back-end deal.
PS… I didn't mention his jeans because the last time I talked sh-t about a pair of jeans, I swear to God, commenters got crazy-salty about it. But I do want to know where he got those jeans and whether they sell men's jeans there?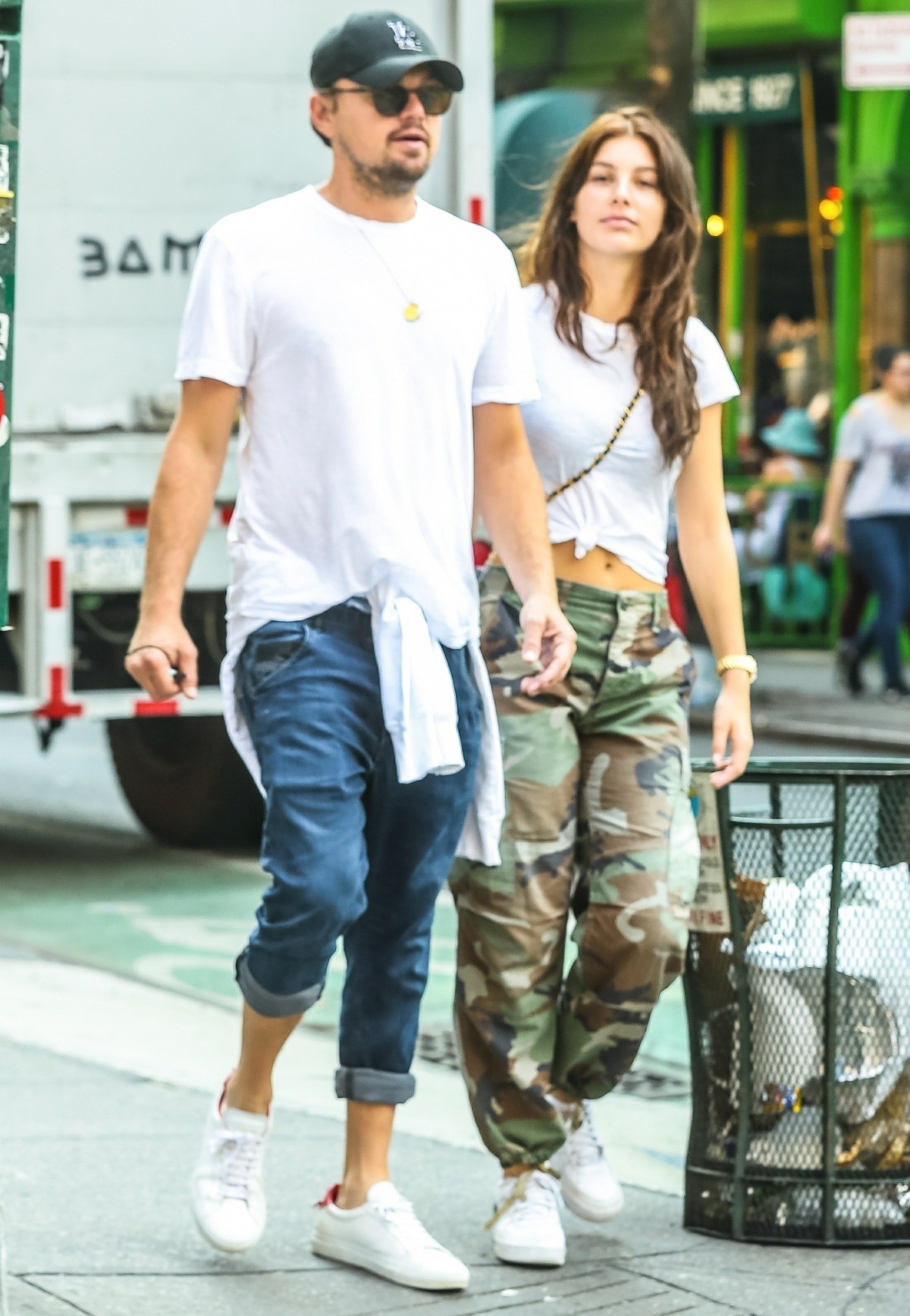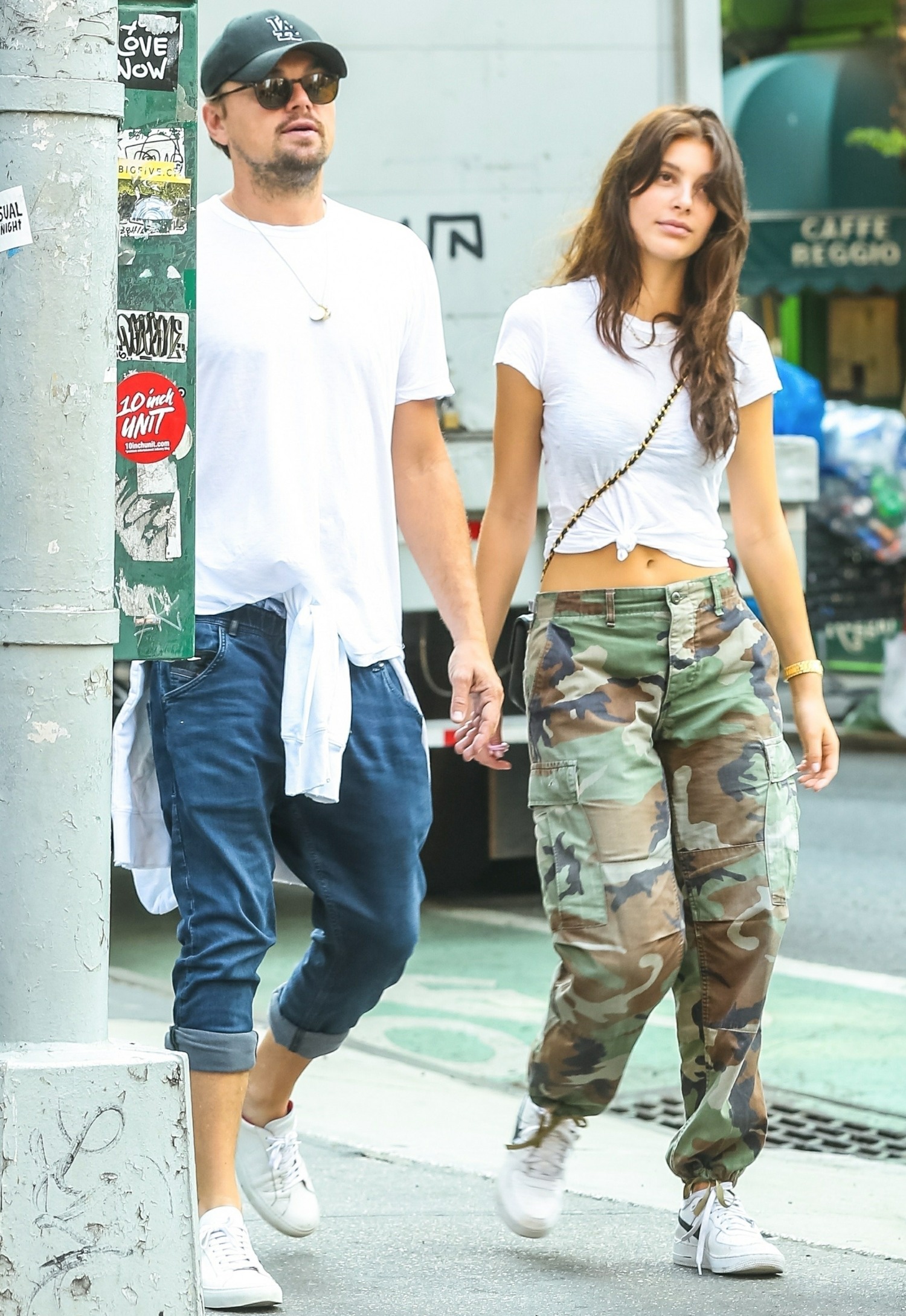 Photos courtesy of Backgrid.