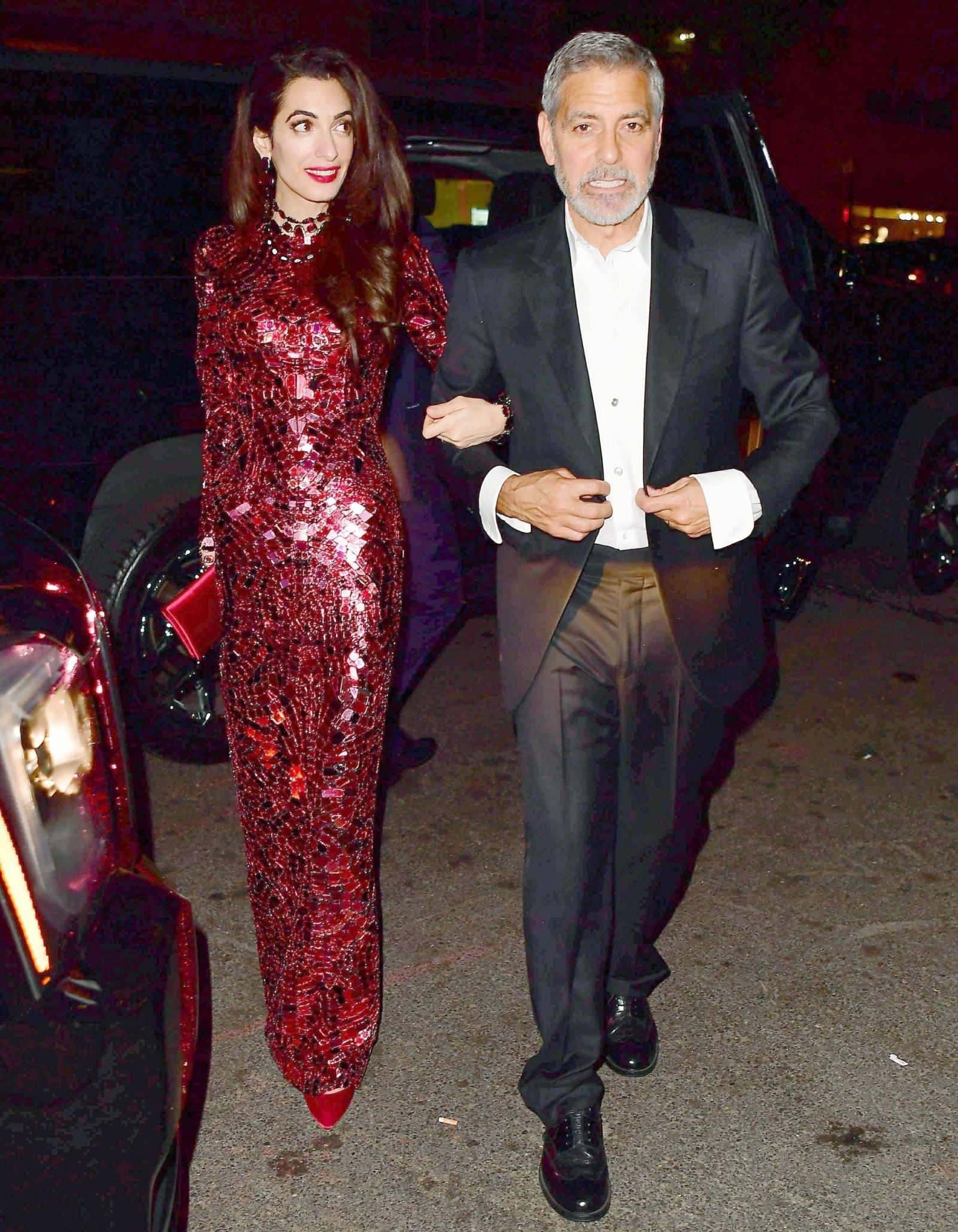 Yesterday, Page Six stirred up some drama about Amal Clooney, Vogue, Tom Ford and the Met Gala. The simple recap is that Amal wore a dumb, fugly Richard Quinn ensemble – with cheeseball satin pants – on the Met Gala red carpet, then as soon as she was inside the event, she changed into a red Tom Ford gown (seen in these photos), which is what she wore for the rest of the night. Richard Quinn got the big red carpet moment. Tom Ford did not. Apparently, Tom Ford was upset that Amal changed her mind about wearing his creation on the gala red carpet, but he accepted her decision and asked her not to wear the red gown at all. She refused, obviously, and her "wanting the Tom Ford cake and eating it too" moment allegedly pissed off people at Tom Ford AND Vogue. Now Amal's people are trying to do damage control:
What dress drama? Despite reports that the team at Tom Ford was upset that Met Gala co-chair Amal Clooney opted not to wear one of its gowns on the Met red carpet hours before the event, sources confirm to PEOPLE that the tension is actually nonexistent.

"This has been blown completely out of proportion," a source close to Tom Ford tells PEOPLE. "No one on at Tom Ford is irate and it's a total exaggeration."

According to the initial report from Page Six, the designers at Tom Ford spent "weeks" creating a Met Gala gown for Clooney, which she ultimately decided not to wear on the red carpet. Instead the barrister went with what sources told Page Six was a "backup" look by British designer Richard Quinn.

Vogue said in a statement to PEOPLE, "We thought Amal looked beautiful and we loved working with her."

The team at Tom Ford is releasing no official comment regarding the matter.
None of those statements is really a ringing endorsement of Amal or a complete denial of the circumstances. I'll buy the whole "No one on at Tom Ford is irate" argument, just because Tom Ford is Tom Ford and every celebrity woman wants to wear his creations – he doesn't need to start a beef with George Clooney's tacky wife for publicity. He'll be fine either way, and we'll see if he ever creates a couture look for her again (my guess is "hell to the no"). I also think it's notable that no one at Tom Ford would say anything on the record officially – there's only an unnamed source trying to act like it's no big deal.
And of course Vogue is going to vaguely have Amal's back – Amal was the co-chair of the gala, for one, and while Amal might have inelegantly pissed off one of Anna Wintour's favorite designers, Wintour is also trying to make Richard Quinn into a big-name designer, and this controversy helps Quinn and his designer name-recognition. Long story short, I believe Page Six basically got it right – Amal screwed over Tom Ford and Vogue was kind of embarrassed about all of it.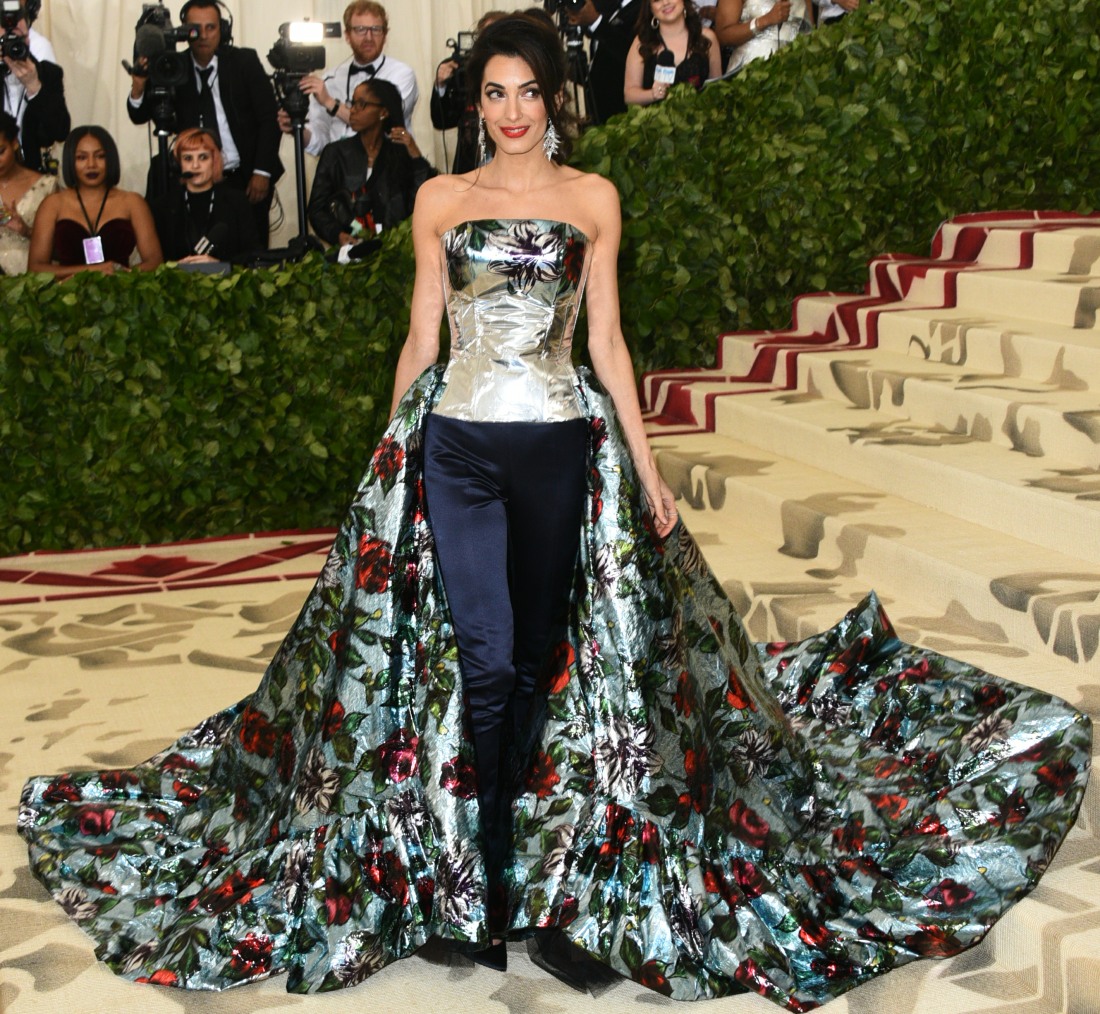 Photos courtesy of Backgrid, WENN.