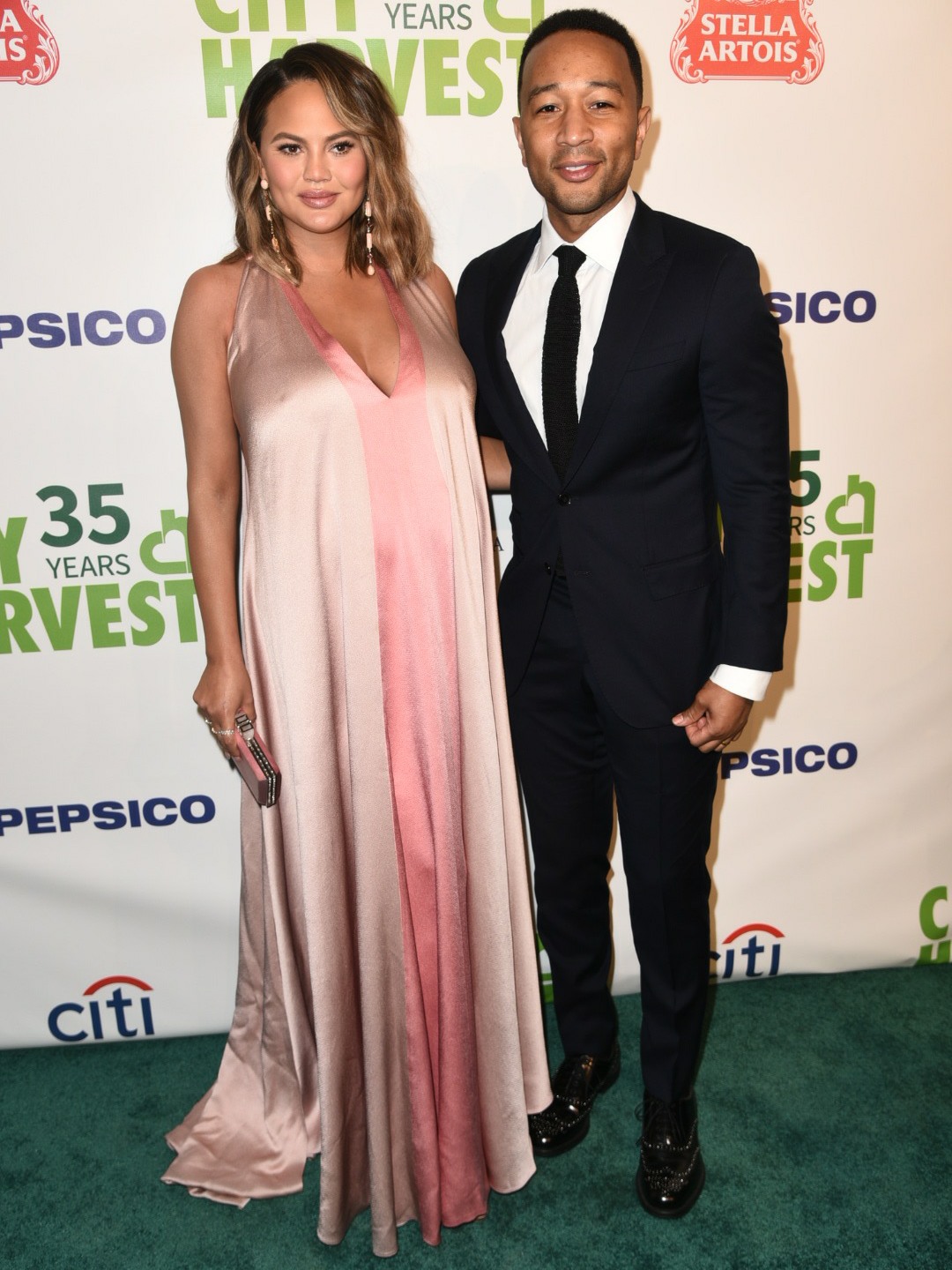 It felt like the neverending pregnancy, but as it turns out, Chrissy Teigen gave birth earlier than expected. Chrissy and John Legend welcomed a baby boy on Wednesday. We don't know the name yet! Their first child, Luna Simone, is just two years old. Chrissy and John had some issues conceiving naturally, so both of her pregnancies happened with a doctor's help, and they were both super-planned. This is how Chrissy announced it:
Somebody's herrrrrrre! 🍼🤗🍼🤗

— christine teigen (@chrissyteigen) May 17, 2018
People Mag says that Chrissy told everyone her due date was actually early June, so the baby came maybe two weeks early? Which makes me think she was not induced, and she just went into labor naturally. She's also been talking on social media about how she felt like she'd been pregnant for three years straight. I wonder if they'll have a third? She's only 32 years old, so there's time. Anyway, congrats to them! May the second-baby overshares and TMIs commence!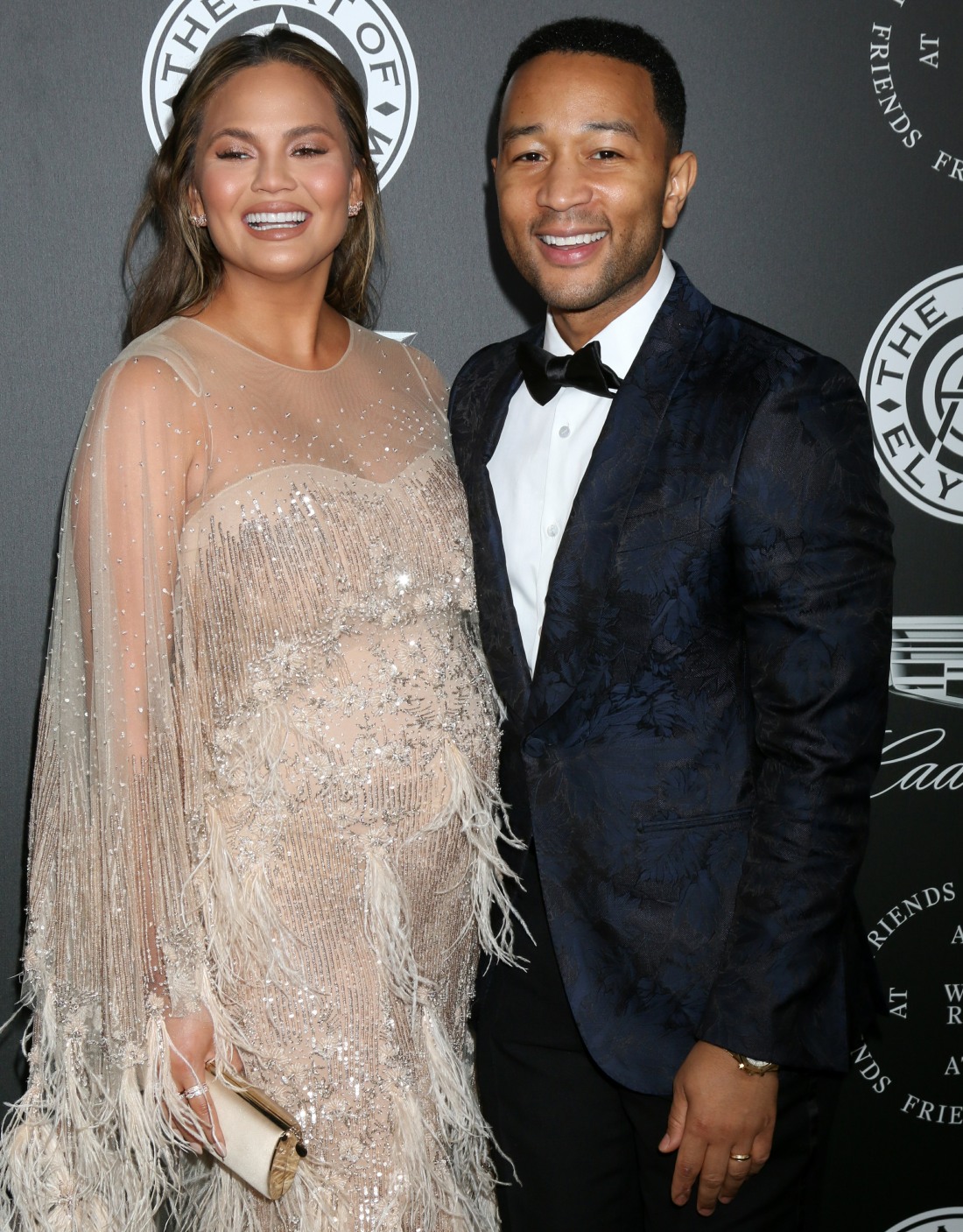 Photos courtesy of WENN.