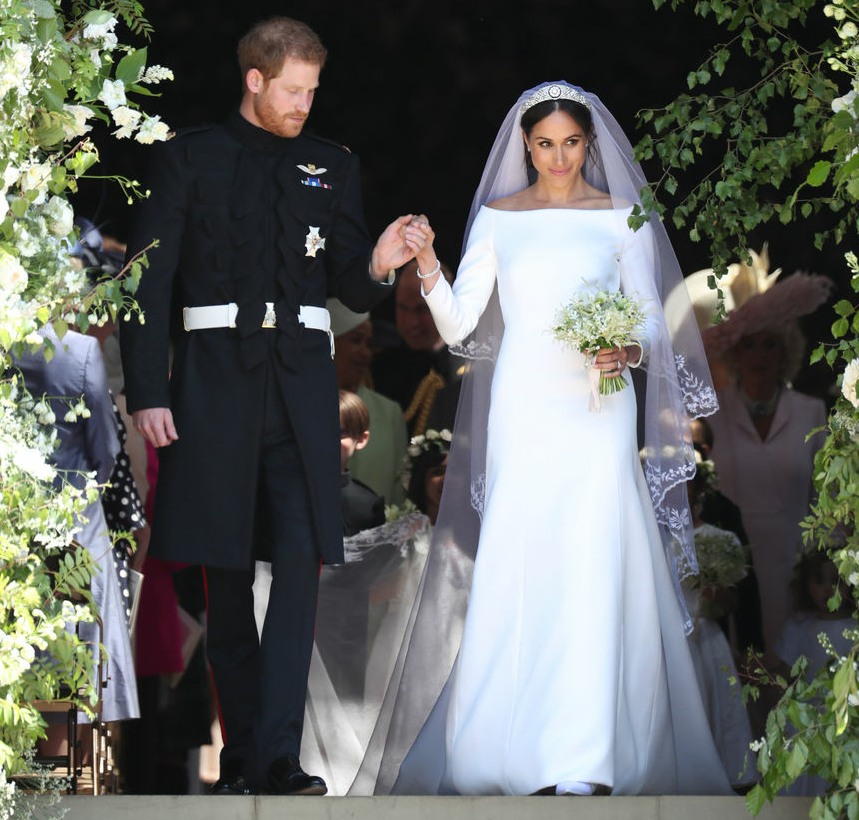 My current mood is "getting drunk on all of these beautiful photos of Meghan and Harry looking blissed out." I mean, everything about this wedding was so emotional and beautiful and tender. That's what I kept thinking: there is so much tenderness between Meghan and Harry, so much love, and they are so gentle with each other. I love them. I love them now even more than I loved them before. They are truly a love match.
For all the people hating on Meghan's Givenchy gown… well, I don't know what to tell you. I like it. I'm not 100% in love with it, but it's much better than I was expecting. Like, my expectations were "giant doily." I didn't think she would be allowed to go "sleek and minimalist." And she found a way to go "traditional" but still have clean lines. As for the complaints that the gown didn't fit properly… I don't think it was supposed to be body-con, for one, and secondly I knew it would be an issue, considering the long car ride to the chapel. The gown wasn't as "polished-looking" as it could be. So what? There's a reason why Meg and Harry got married at Windsor and not Westminster Abbey. This is supposed to be more low-key for them. So her dress wasn't fit perfectly? She still looked beautiful and you could tell that she loved it and that Harry loved it.
Meghan's tiara and veil were fantastic too. The Queen Mary Diamond Bandeau is from the Queen's jewelry vault, and it was last seen on the Queen's sister, Princess Margaret. It suits her, and it suited the wedding gown too.
Ladies and gentlemen, their royal highnesses, the Duke and Duchess of Sussex.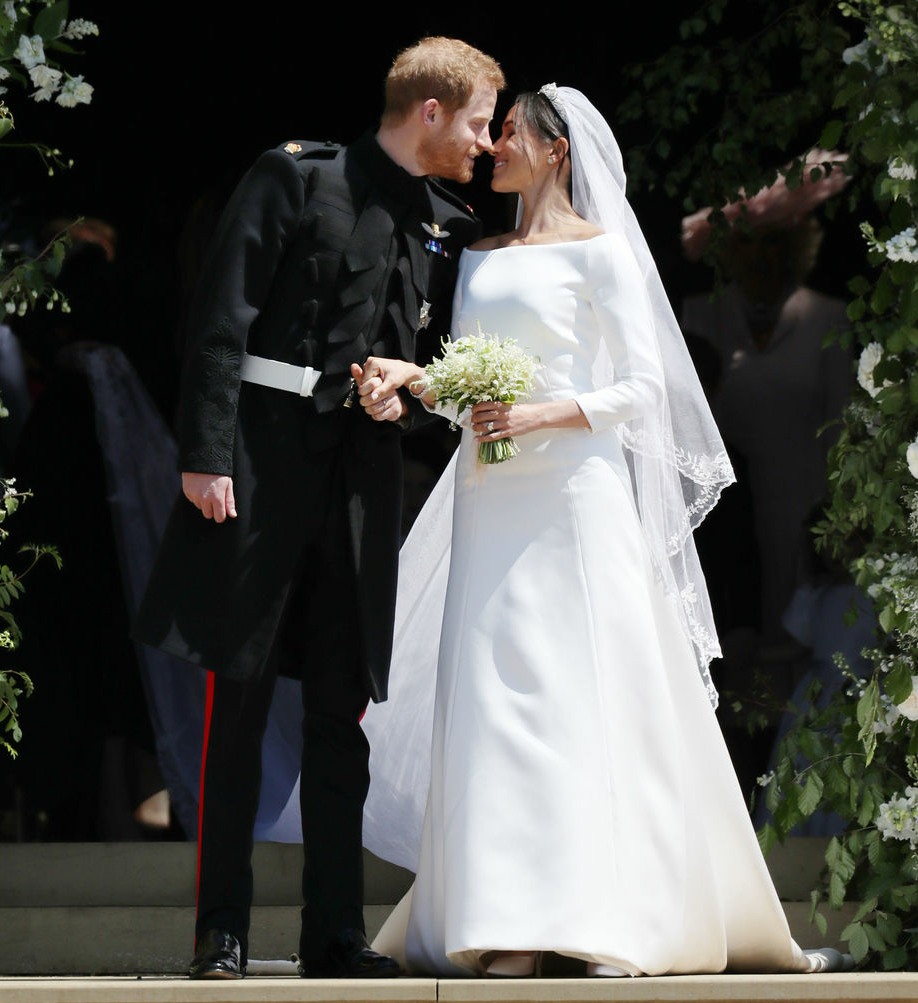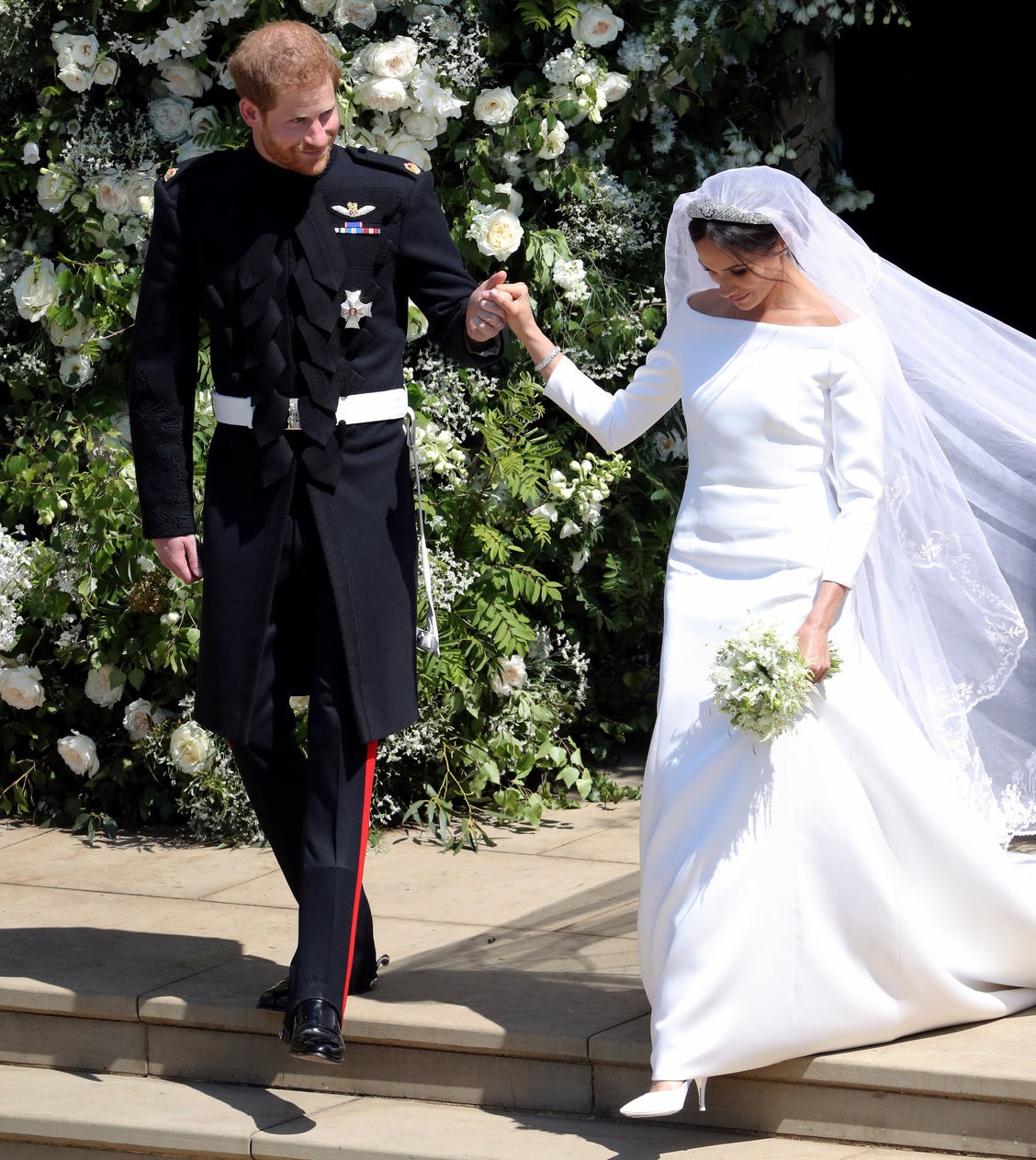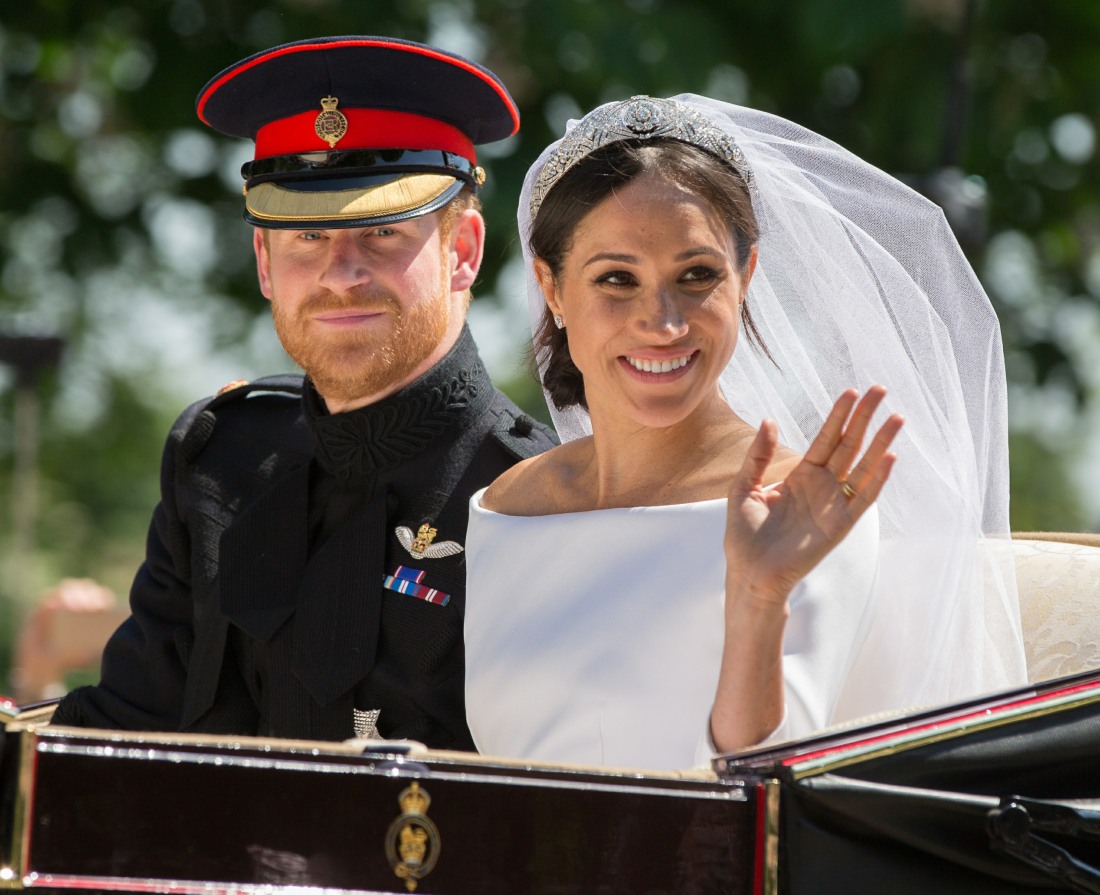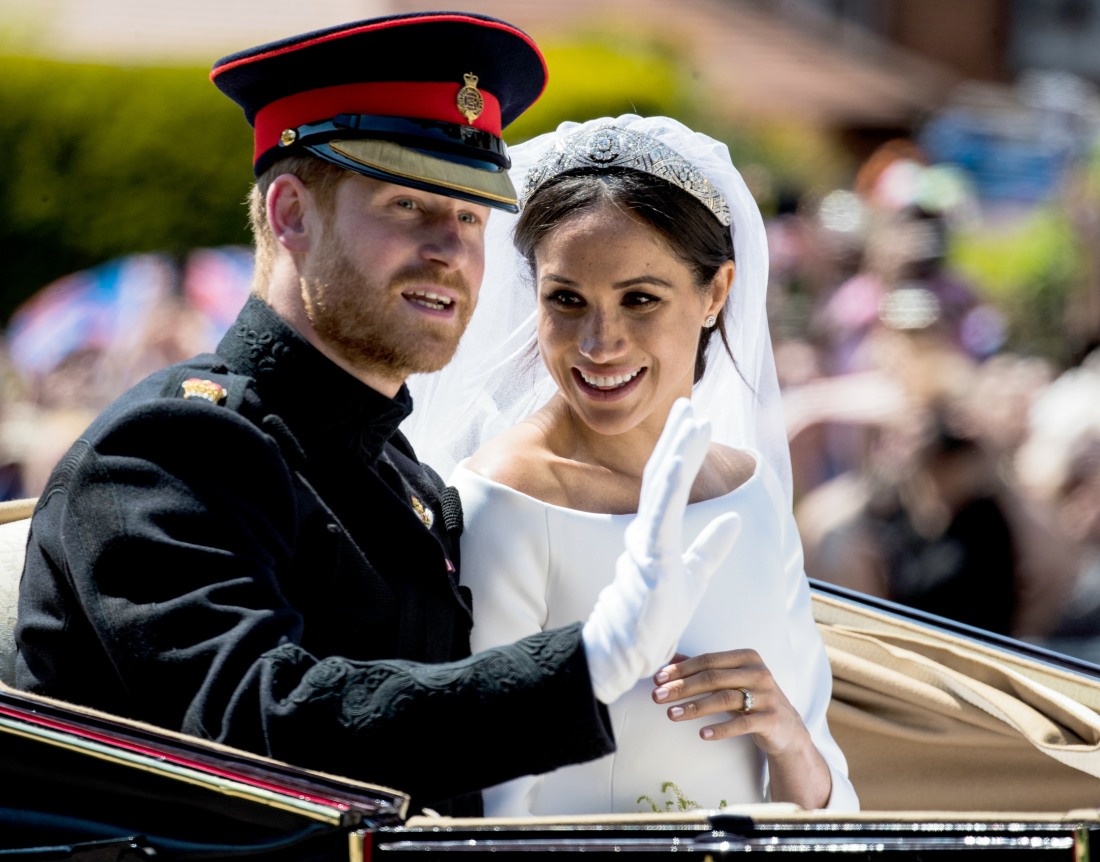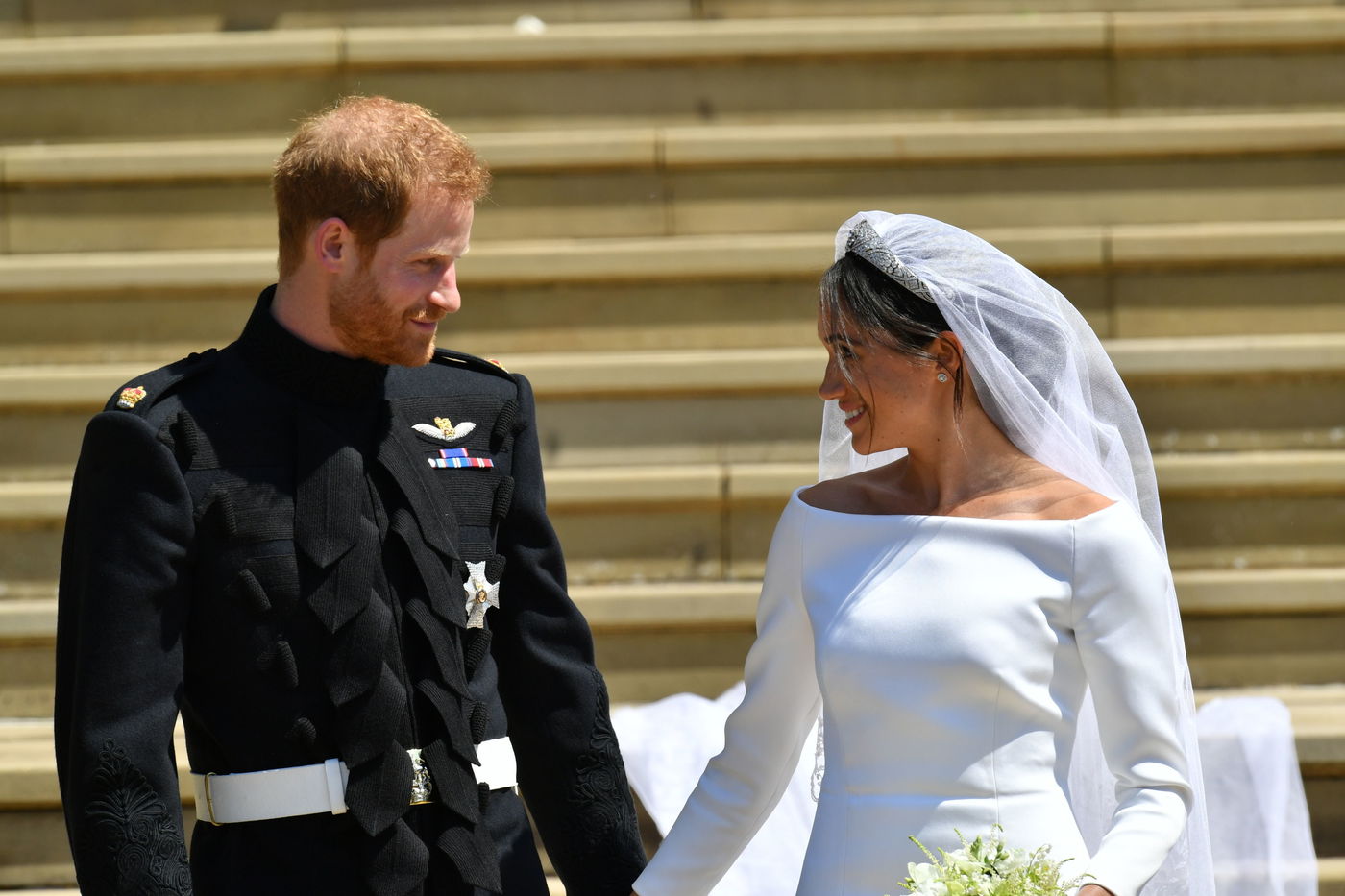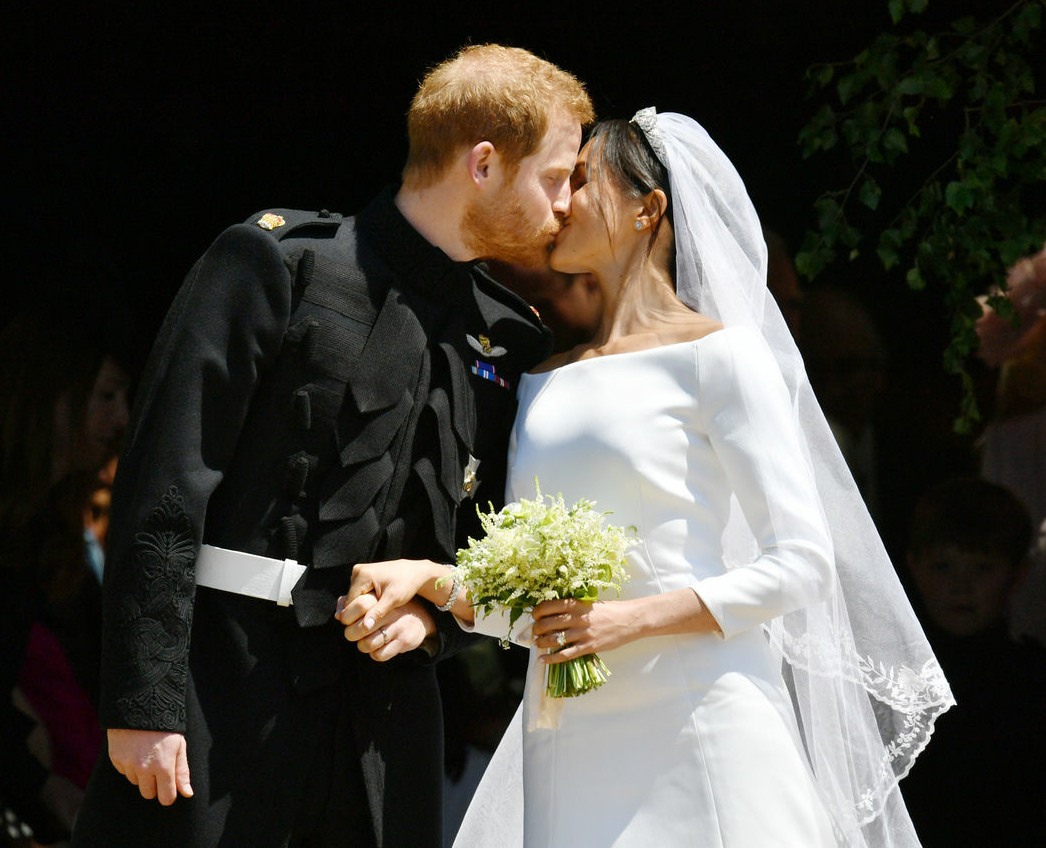 Photos courtesy of WENN, Pacific Coast News.