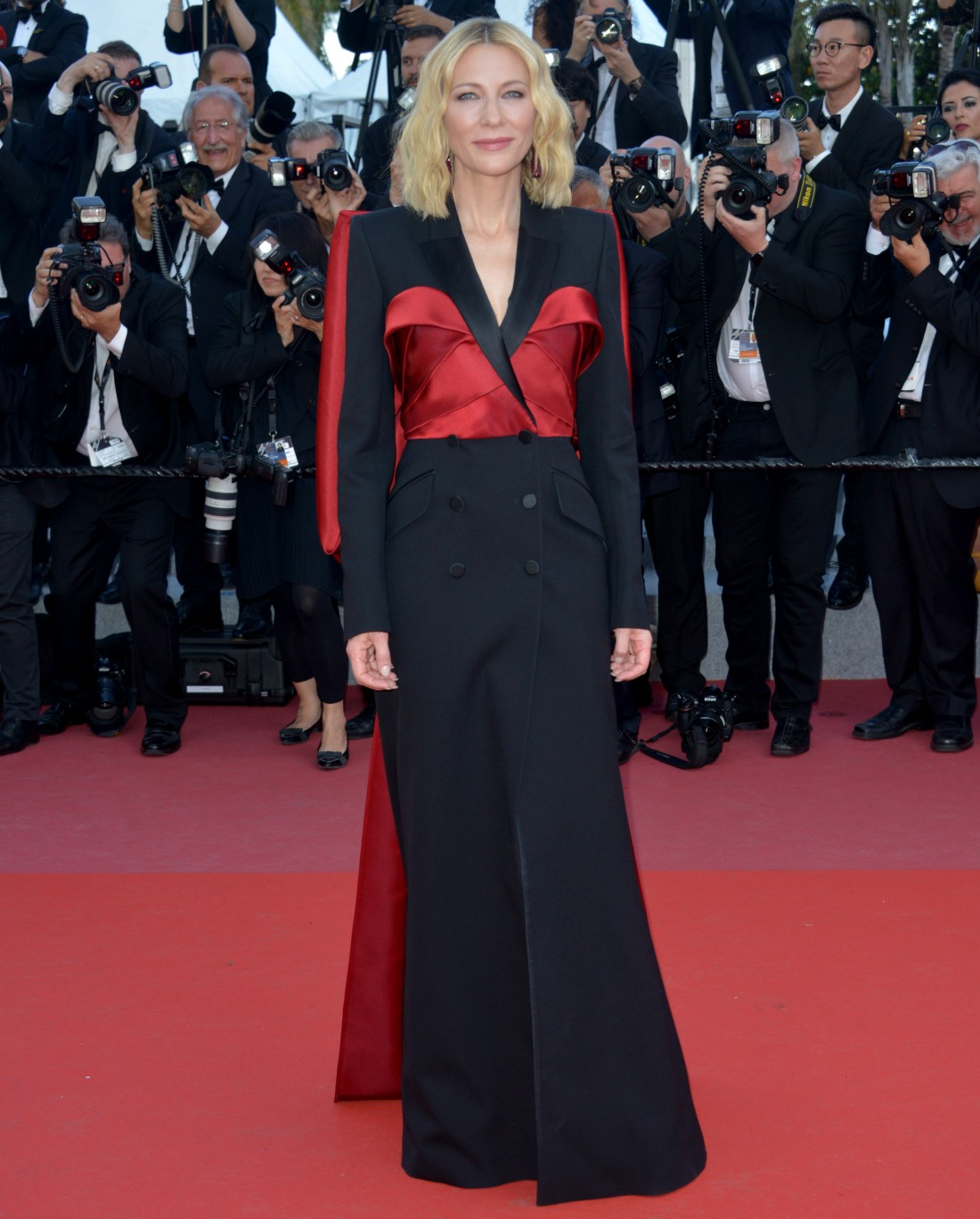 I do feel bad for everyone trying to promote their work at this year's Cannes Film Festival. Not only was this year's Cannes notably dull and quiet (partly in the wake of Harvey Weinstein's disgrace), but it also fell at the same time as the lead-up to the royal wedding, and then the Cannes Closing Ceremony happened on the same day as the wedding. It was rough. It didn't help matters that… after all the talk of Weinstein and female empowerment, the Cannes jury passed out all the major awards to dudes. Hirokazu Kore-eda's Shoplifters won the Palme d'Or and Spike Lee's BlacKkKlansman won the Grand Prix award (and I do legitimately want to see Spike's movie). The Best Director prize went to Pawel Pawlikowski, and the Un Certain Regard prizes all went to men too – you can read more about the closing ceremony and the prizes here. Asia Argento was there, and she made a speech about how Harvey Weinstein raped her at Cannes when she was 21.
Meanwhile, here are some photos from the Closing Ceremony. Cate Blanchett wore a custom Alexander McQueen gown. You guys… I actually LOATHE this. I hate everything about it, from whatever is happening with that boob detail, to the buttons on the "tuxedo coat" to the too-stiff back bow. This is awful. Even her hair sucks!!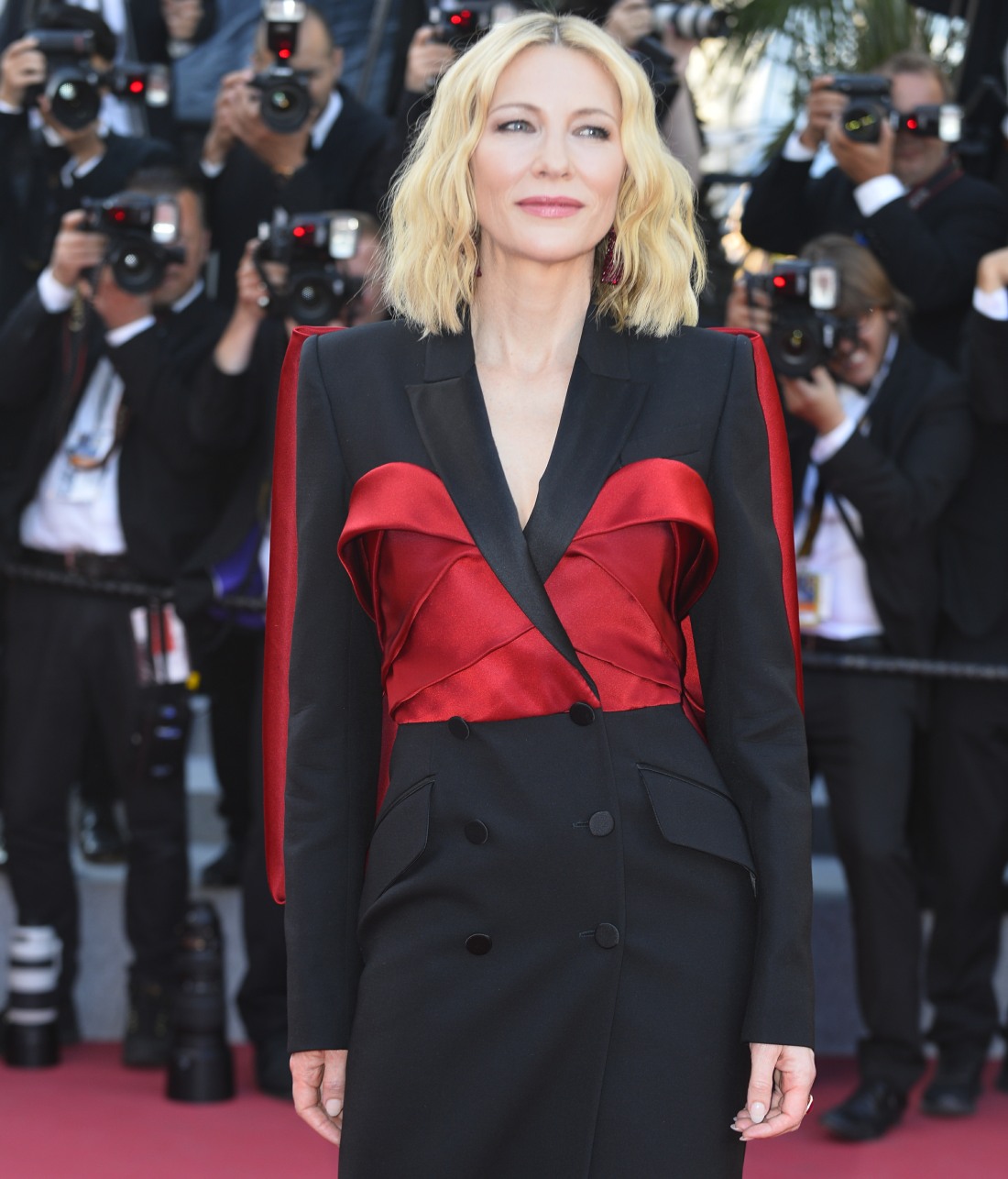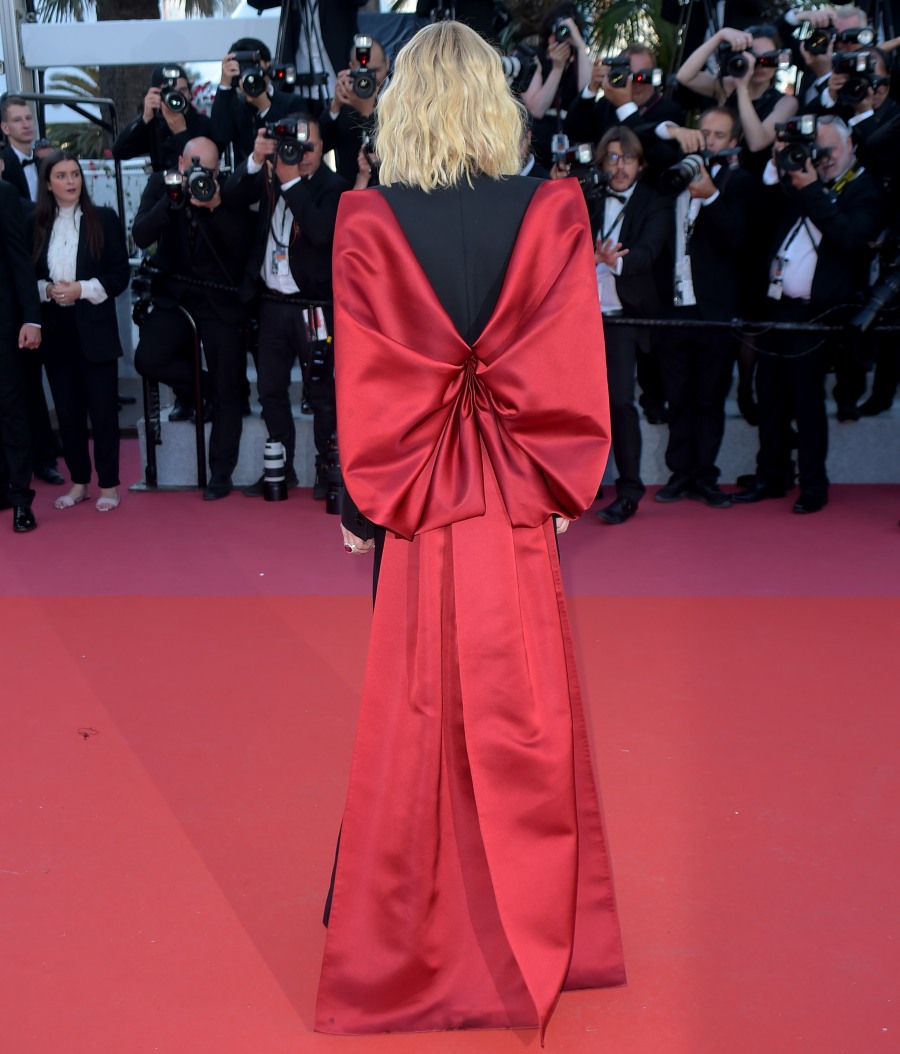 Kristen Stewart in Chanel and Léa Seydoux in Louis Vuitton. I have to give it to Kristen for honoring her Chanel contract non-stop throughout Cannes, and it feels like Lagerfeld gave her access to all kind of archives. So with that kind of access, why choose this boring-ass dress in a shade of nothingness beige? Lea's LV is okay, but I wish the front slit wasn't so high.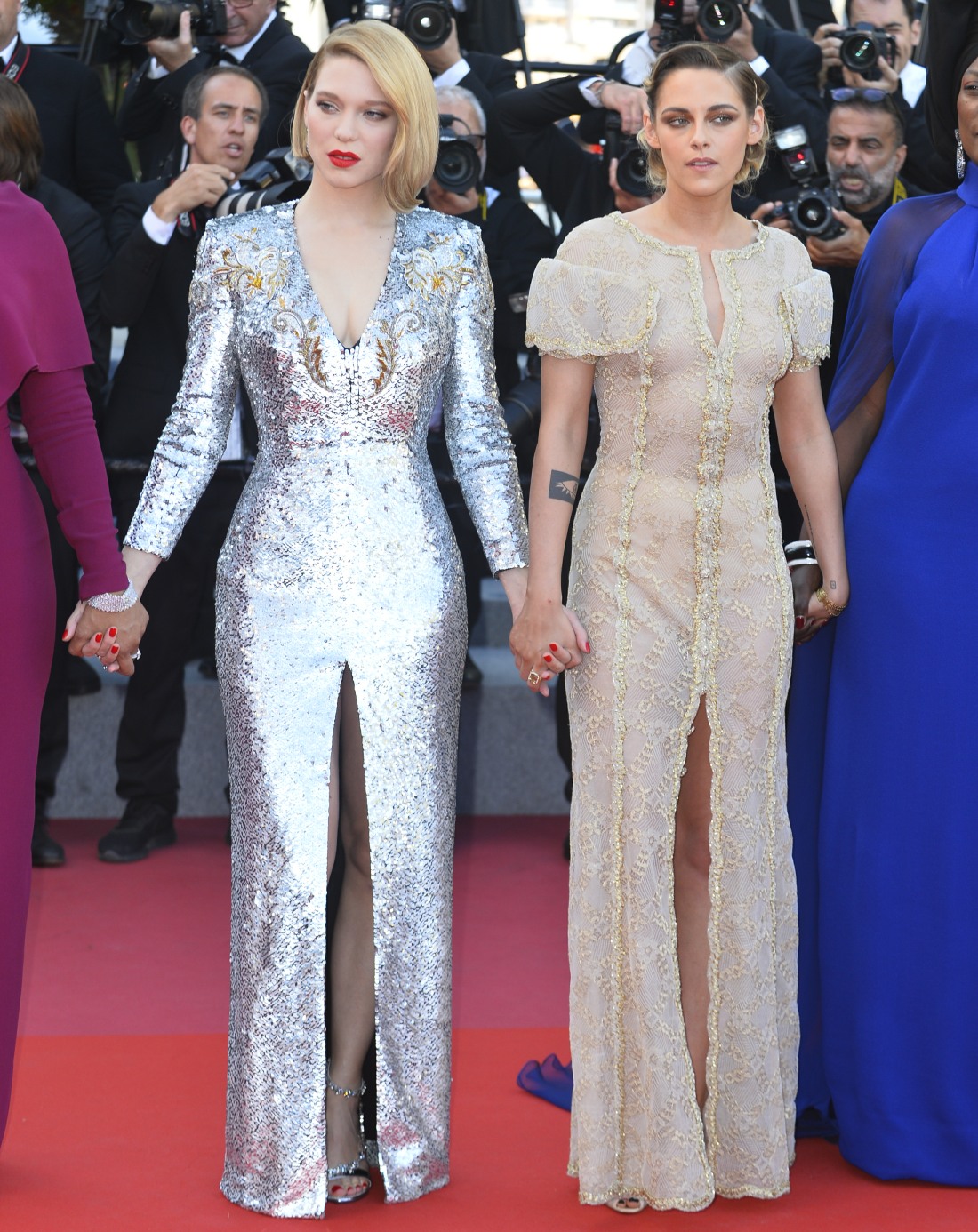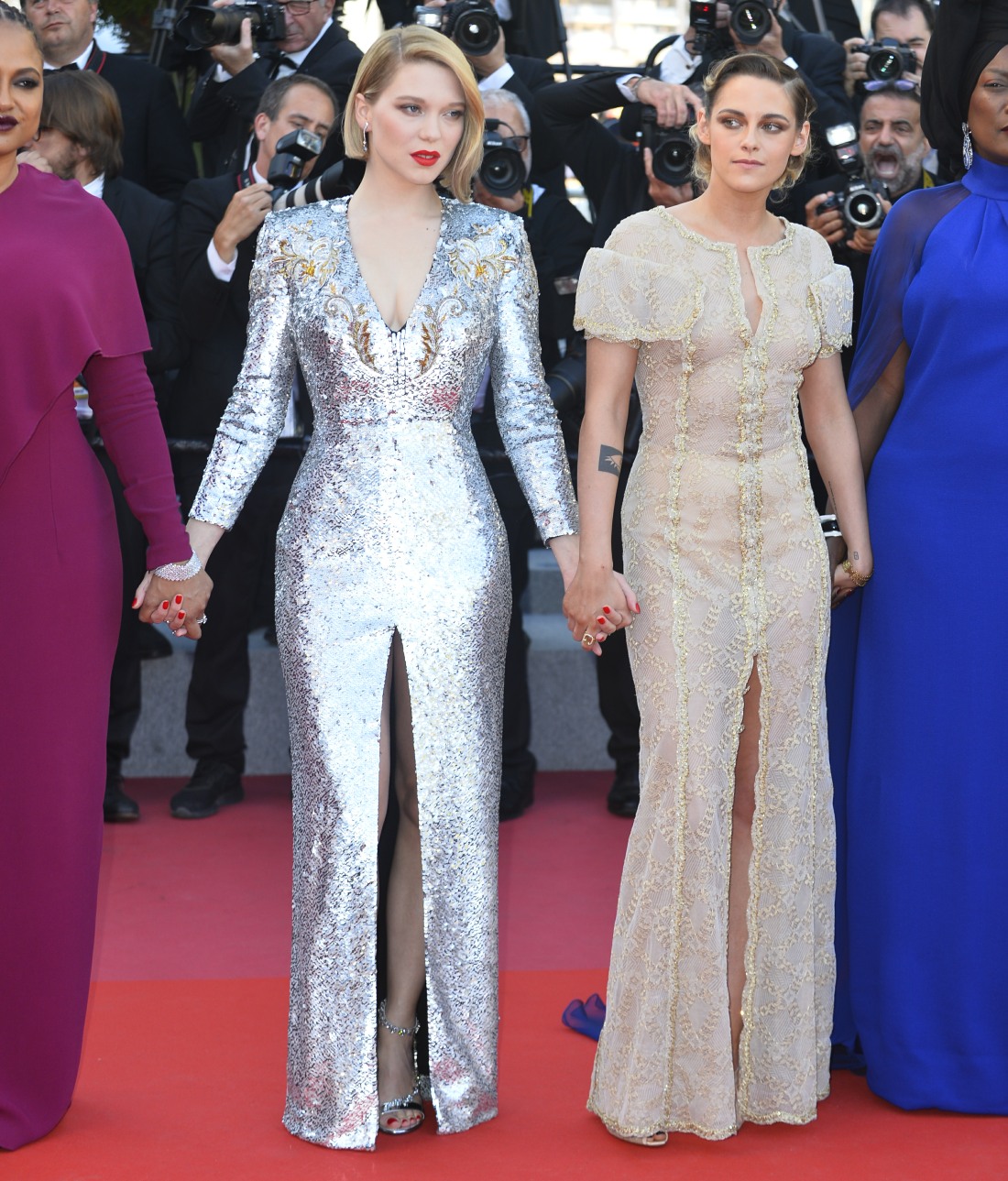 Ava DuVernay in a custom Stella McCartney. This is the Stella I know and love to hate. This is a mess. Beautiful color though.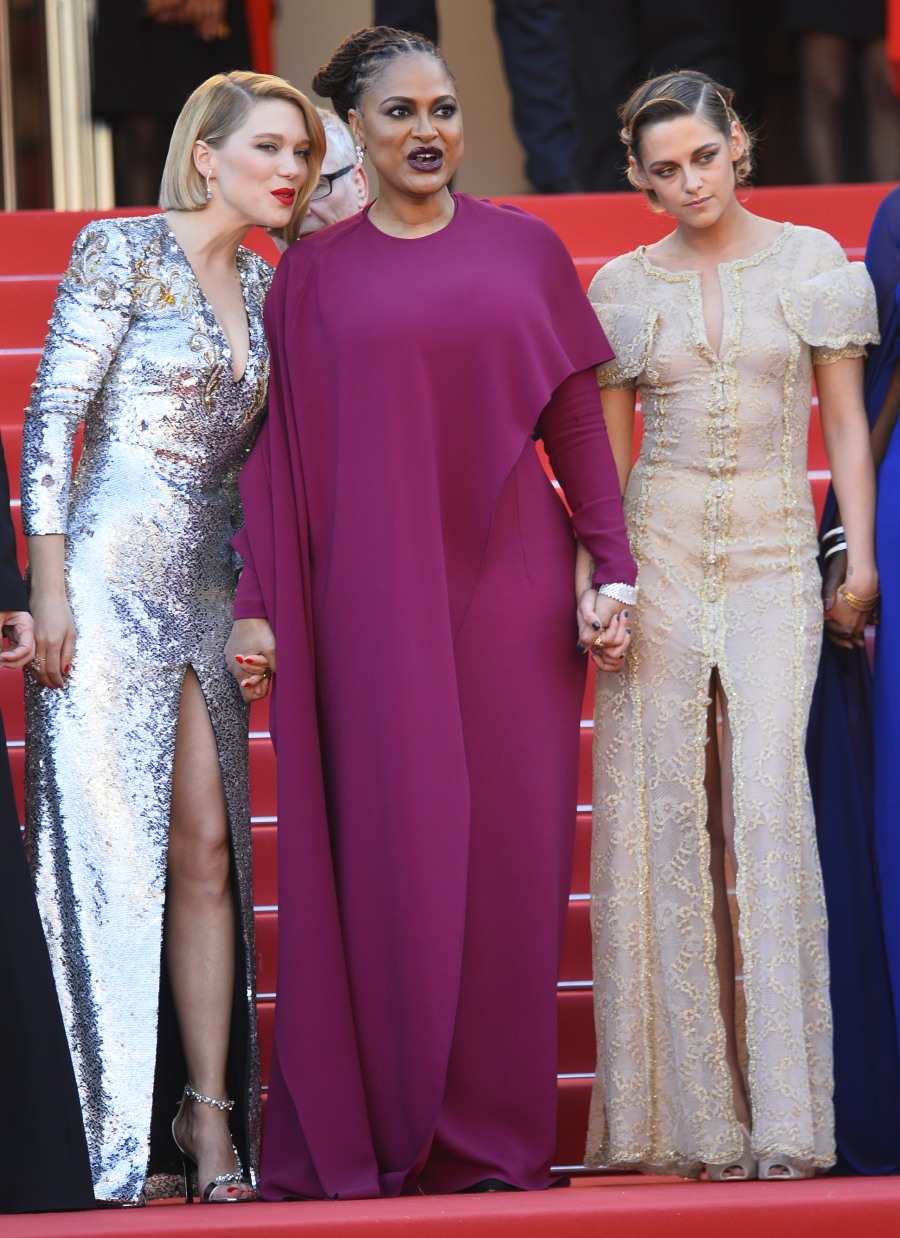 Olga Kurylenko in Dior. This could have been really striking, but the skirt should have been longer – they should have done those "fabric folds" (or whatever) into a ballgown.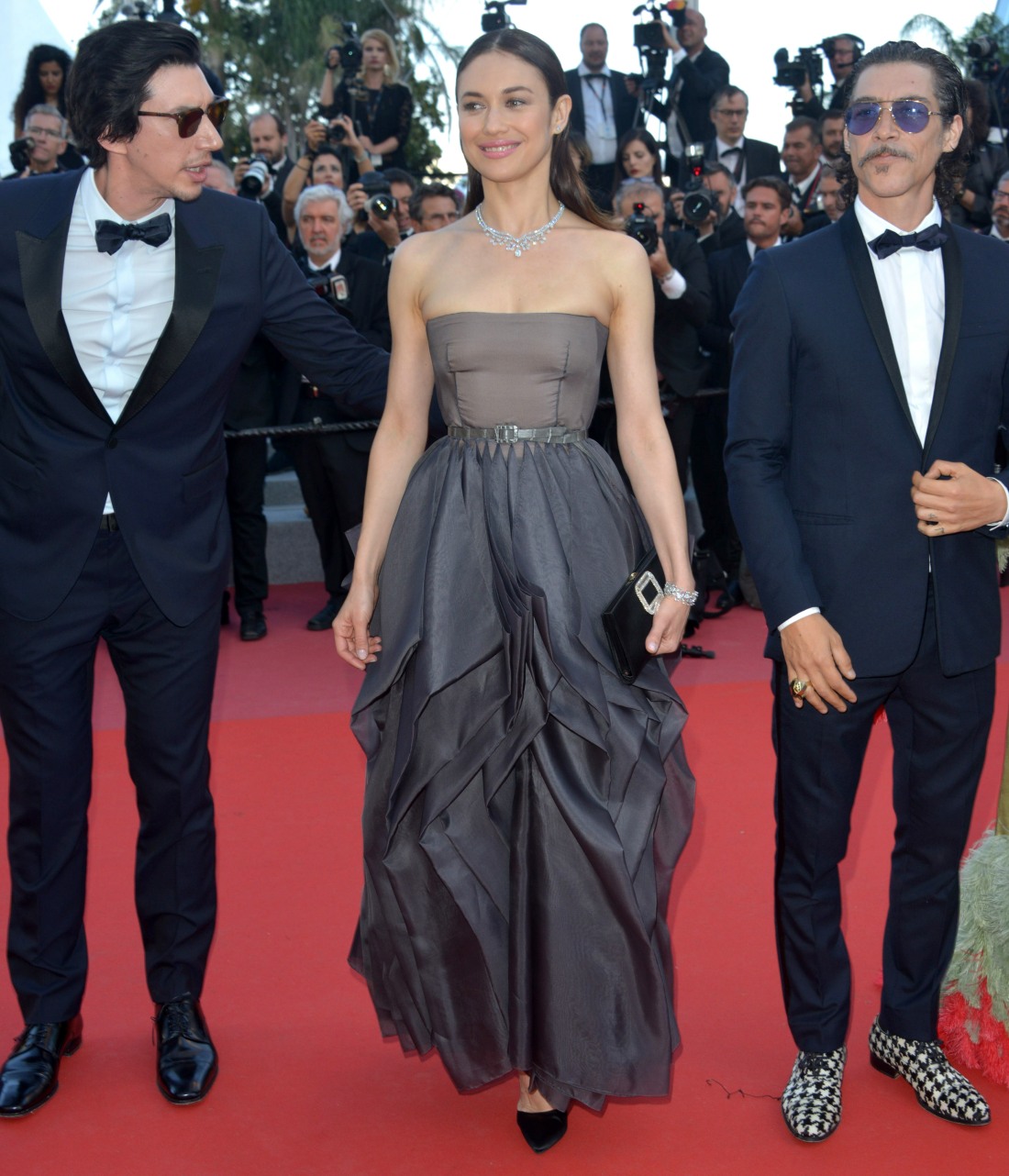 Laura Harrier in Louis Vuitton. It's a somewhat cute cocktail dress, which would have been better for one of the Cannes parties rather than the Closing Ceremony. It looks very Kardashian-Jenner, right? I could see this on Kendall.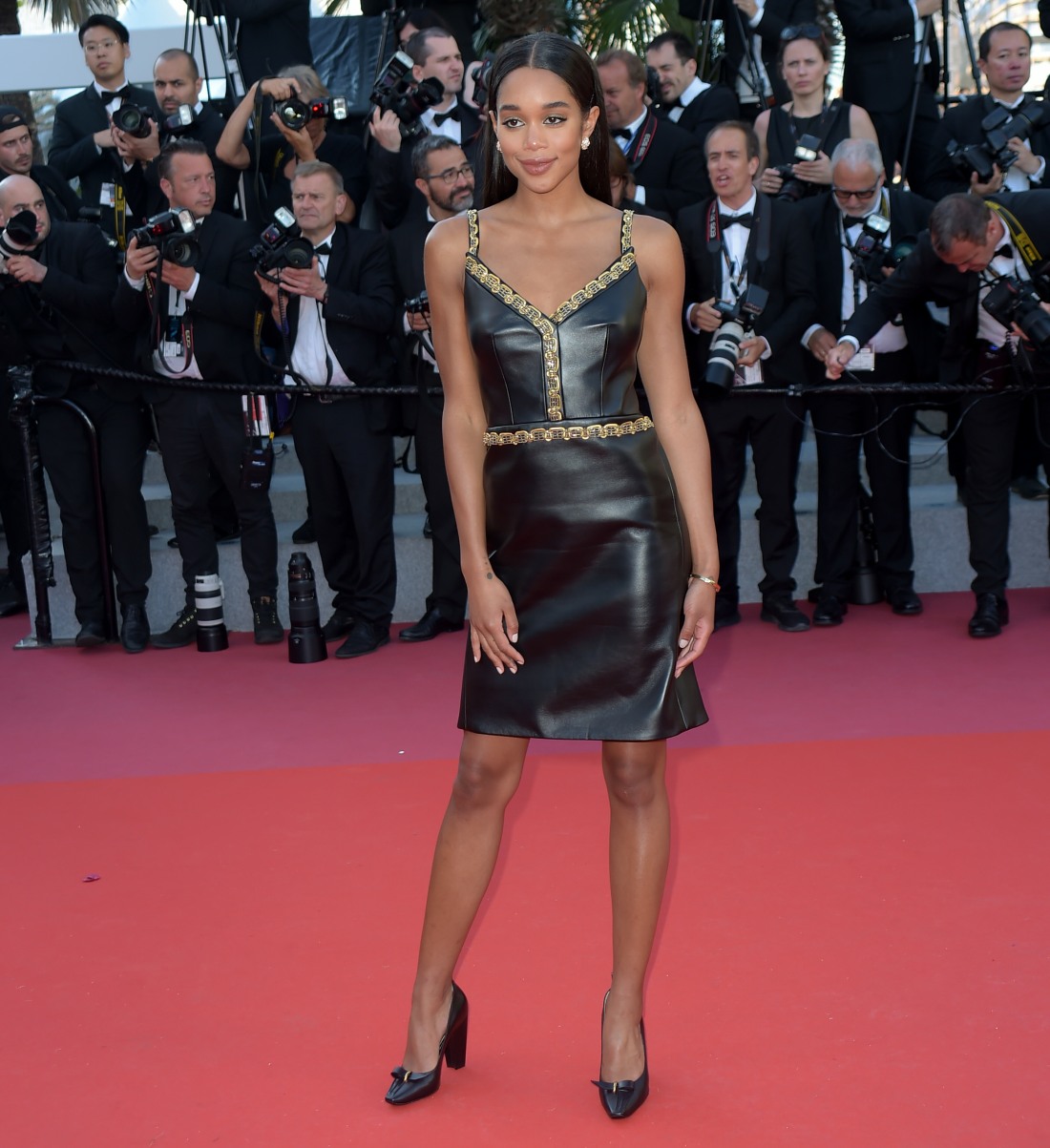 Bonus Spike Lee! Cannes loves Spike.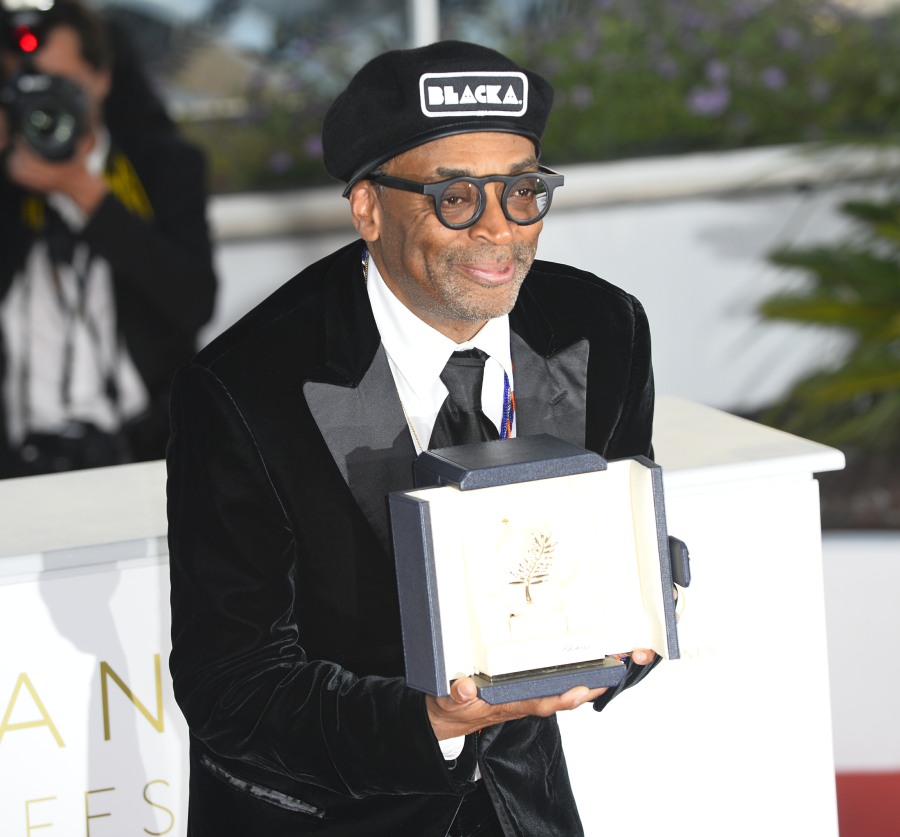 Photos courtesy of WENN.