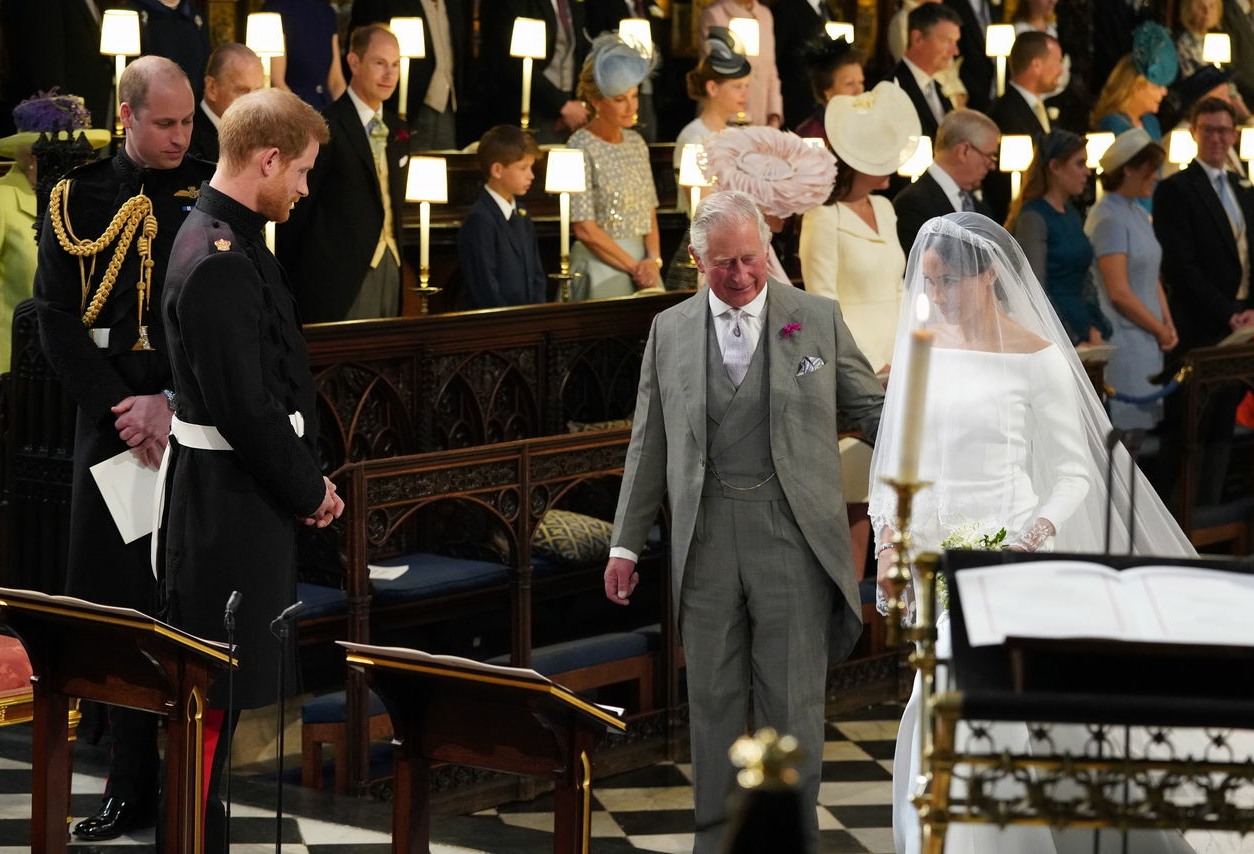 My mom is still ride-or-die for Princess Diana, quite honestly. She often calls Prince Charles "that a–hole" and she calls Camilla… well, I won't repeat it. But even my mom became a Charles-believer during the Royal Wedding. The Prince of Wales' grace and good vibes really came through – he behaved impeccably throughout, almost as if he was truly there to ensure that Harry and Meghan's wedding went off without a hitch. He was apparently delighted that Meghan asked him to escort her halfway through the chapel, and he did so without pulling focus from the bride, and he actually seemed to be a good support for her. Then after the wedding, he made sure to include Doria Ragland in the procession and the photos, even leaning in to speak to her and to escort her down the steps. Apparently, Charles also made a lovely toast at the reception too:
Prince Charles is one proud papa! After walking Meghan Markle down the aisle as she wed his son Prince Harry, Charles shared some heartfelt words with the happy couple at their lunchtime gathering, which was hosted by Queen Elizabeth at St. George's Hall at Windsor Castle.

"Charles gave a brilliant speech," one of the guests who attended the reception tells PEOPLE, adding, "Harry was very emotional." Describing his father's speech, the guest says "it was very sweet actually, very heartfelt" and that Charles commented on "how proud" he was of the man his son had "grown into."

"He ended it calling him, 'My darling old Harry, I'm so happy for you,' which was very sweet," the guest continues, adding that Charles also commented on "how he's really happy for them both…He said he was very pleased to be asked [to walk Meghan down the aisle] and happy to help out," the insider adds.
"Harry was very emotional" – this could be about anything involving the wedding day, honestly. Was it just me or was Harry a total emotional wreck throughout the whole thing? He seemed nervous and jumpy before Meghan got there – my theory is that he was truly worried she would bolt – and William seemed like he was trying to calm his brother down. Then Harry was the one crying during the wedding. It wouldn't surprise me at all if Harry was crying throughout the reception in general. But as for Charles… he definitely gets some bonus points, right? He was perfect. I wonder… and I'm just throwing this out there… I wonder if Charles was so gracious and generous because it was about Harry and Meghan in particular. It's been said that Charles is a great deal closer to Harry than to William, and Harry introduced Meghan to his father quite early in their relationship.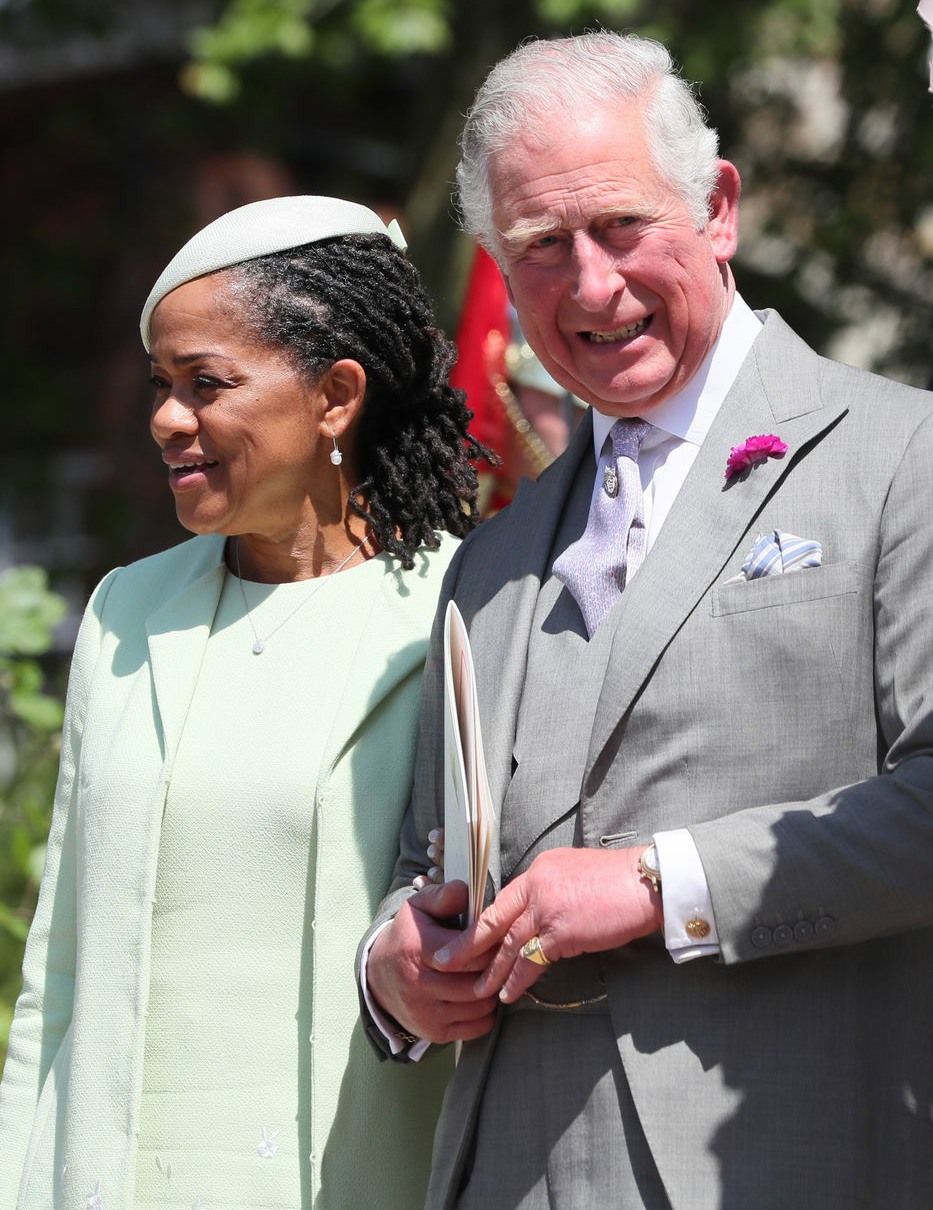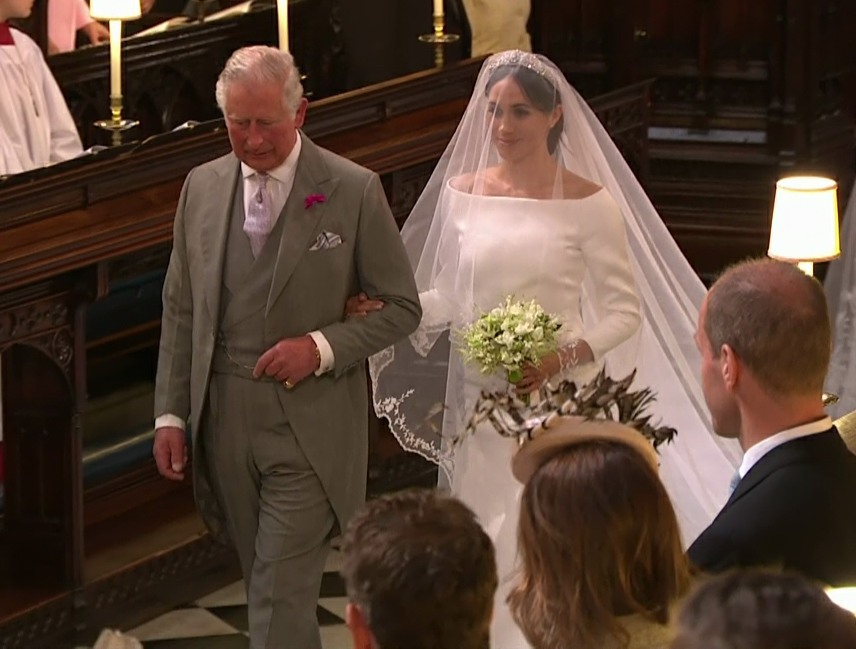 Photos courtesy of WENN, screencaps, Pacific Coast News.