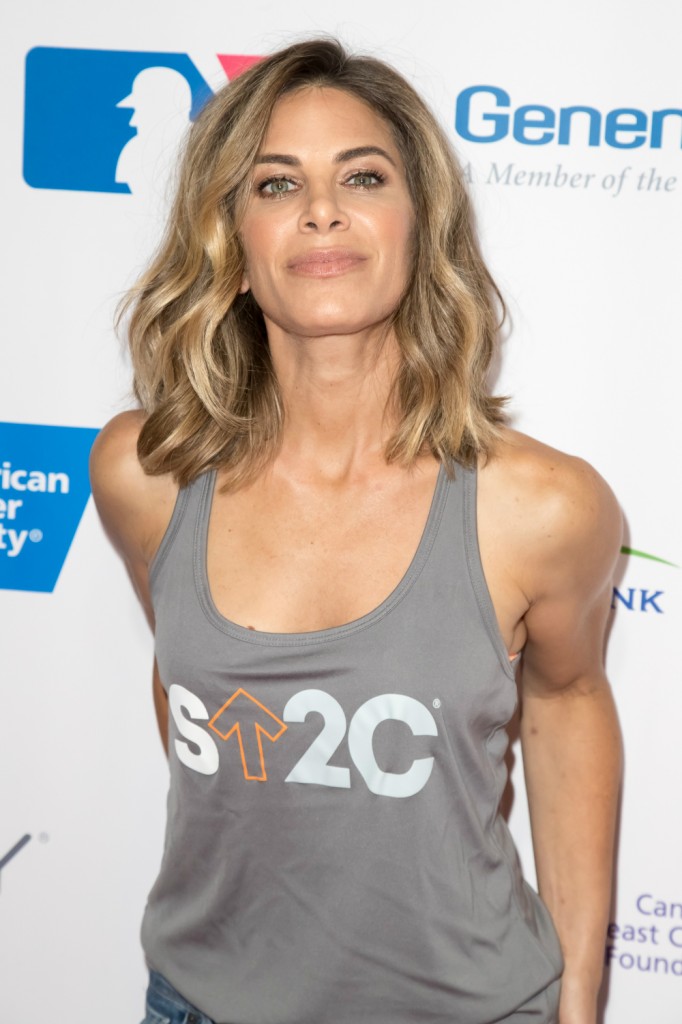 I feel like a bit of a boob because I didn't realize working out while pregnant was such a contentious topic. I'd always thought it was okay to workout but a small search on the internet shows countless warnings on the subject. With that in mind, Jillian Michaels, who wrote, Yeah Baby! The Modern Mama's Guide to Mastering Pregnancy, Having a Healthy Baby, and Bouncing Back Better Than Ever, gave some really sound advice and clarifies the boundaries well in her most recent interview. Not only does Jillian confirm you can workout, she suggested those who do might come out of pregnancy stronger athletes because of it.
Alter your workout but don't switch it "The first trimester, [you need to modify] very little. The second trimester, moderately, and the third trimester, pretty significantly. But, the golden rule nowadays is that you want to match your level of fitness, your intensity level, of where you were at before the baby. It's definitely not time to say, 'I'm going to take up running!' No. If you weren't running before, don't take up running now. If you were running before, you'll be fine to keep running."

Hormones will make you stronger "Something really cool about pregnancy fitness, is that we've learned that women who train while pregnant, actually come back as better athletes. There have been a number of studies on it, and there are theories that the hormones shift while you're training, and taking advantage of them can make you significantly more fit, and those results last, and plus, the baby is lending you embryonic stem cells, so it's kind of like a fountain of youth, if you treat your pregnancy in a healthy way — you workout and eat clean."

Don't measure yourselves to others "You've got women that are running across the finish line of a marathon, and then they're going to the delivery room. I just think that, it's not the time. Take it a little easier"
Each time I got pregnant, I decided I would start working out and become the fittest pregnant person on the planet. That thought didn't last as long as it took me to get off the couch, but I have friends who felt the same so it's good Jillian is putting this out there in a relatable way. What I mean is, my friends and I threw ourselves into unfamiliar workouts and gave up because we weren't used to it and we were already wiped out from being pregnant. But, like Jillian suggests, finding a way to make your routine into a workout is a great way to continue after pregnancy. I turned out not to be the fittest pregnant person on the planet (quite the opposite) but I walked daily and continued that routine post birth, which evolved into my running routine that I still maintain today.
It was her comments about the hormones that most intrigued me, though. I tried looking it up and I can't seem to find any of these studies. This article refers to a specific study that showed women who worked out while pregnant were faster and more consistent in their routine years after birth but does not cite the study. Obviously if you are eating well and keeping fit while pregnant, you will be healthier and fitter post pregnancy. There are also pregnancy hormones which make you more flexible and strengthen the areas the baby needs so it makes sense that you could use that to your advantage. Jillian seems to want to quell fears and reassure pregnant women, which is positive advice. My advice to our pregnant readers is ask your OB-GYN.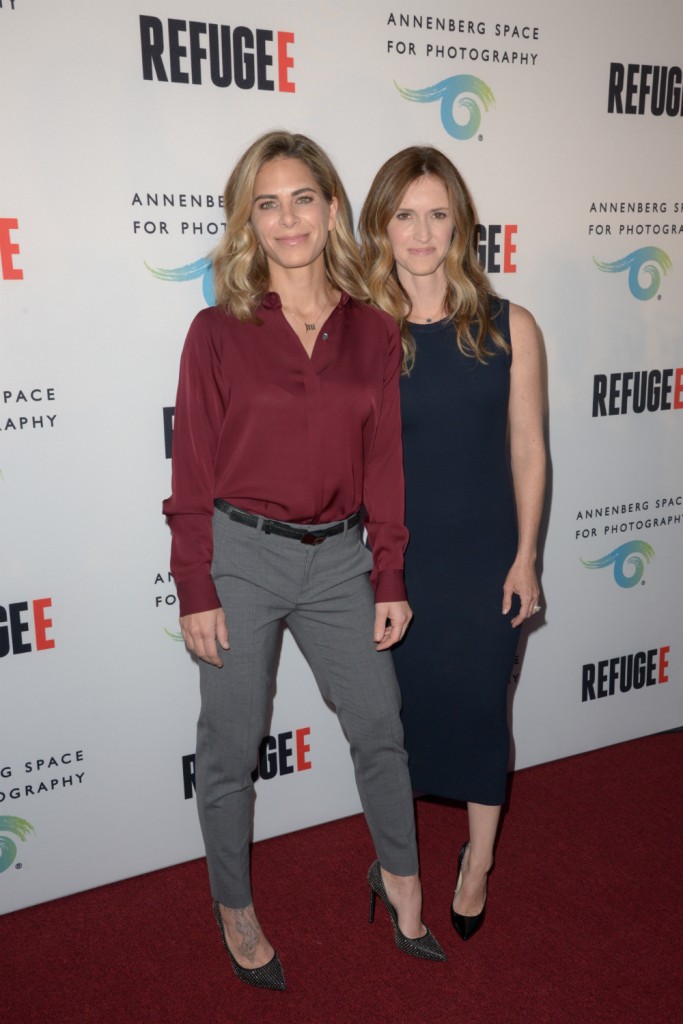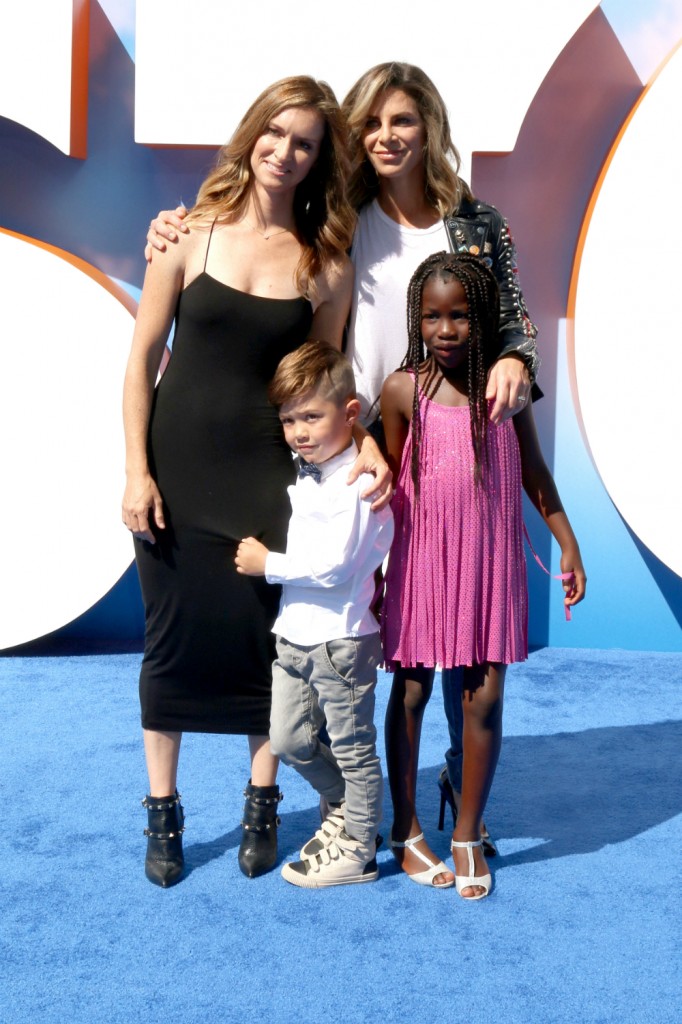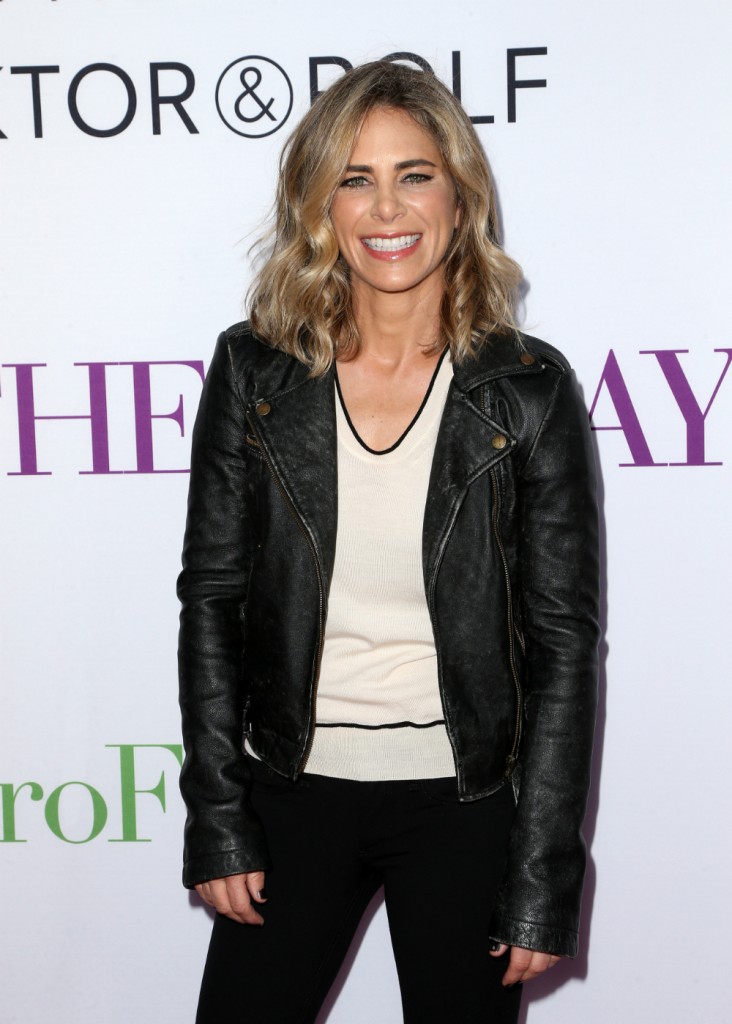 Photo credit: WENN Photos