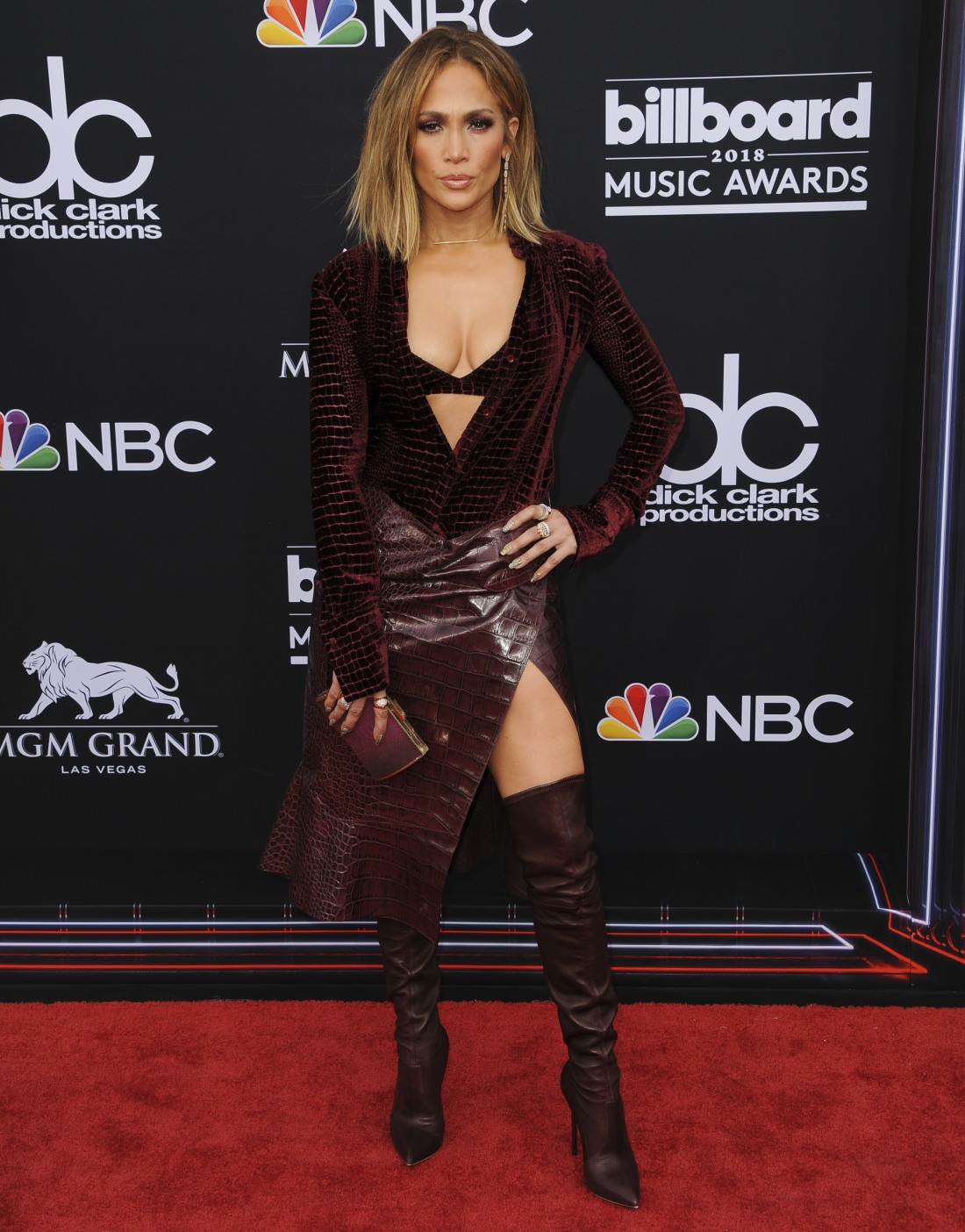 Think about this for a moment: Jennifer Lopez is 48 years old!! She'll be 49 in July. And she's still dressing like Britney Spears-at-19. I mean, if I had J.Lo's body, you can bet your sweet ass I would be walking around with my t-ts out. But for J.Lo in particular, does it make you feel sad a little bit? Like… she seems to be telegraphing "see, I'm one of the KIDZ!" These are photos of Jennifer at the Billboard Music Awards last night. Her t-ts out ensemble was by Roberto Cavalli.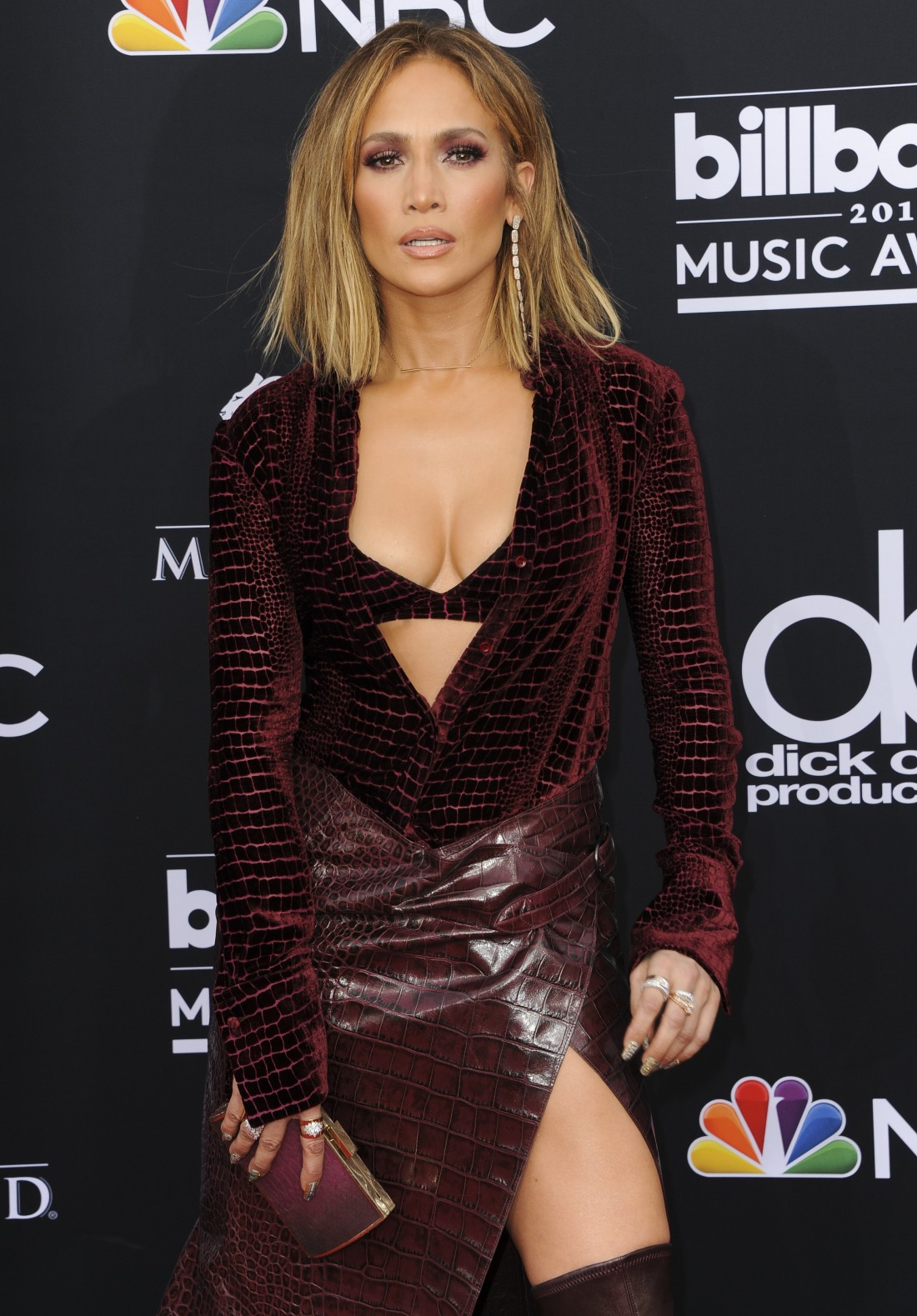 Dua Lipa in Alexandre Vauthier. I can't help it, I actually love this young woman. I love her look, I love her voice, and I want her to be a big pop star. But… I don't love this dress. The color is bad and so is the design.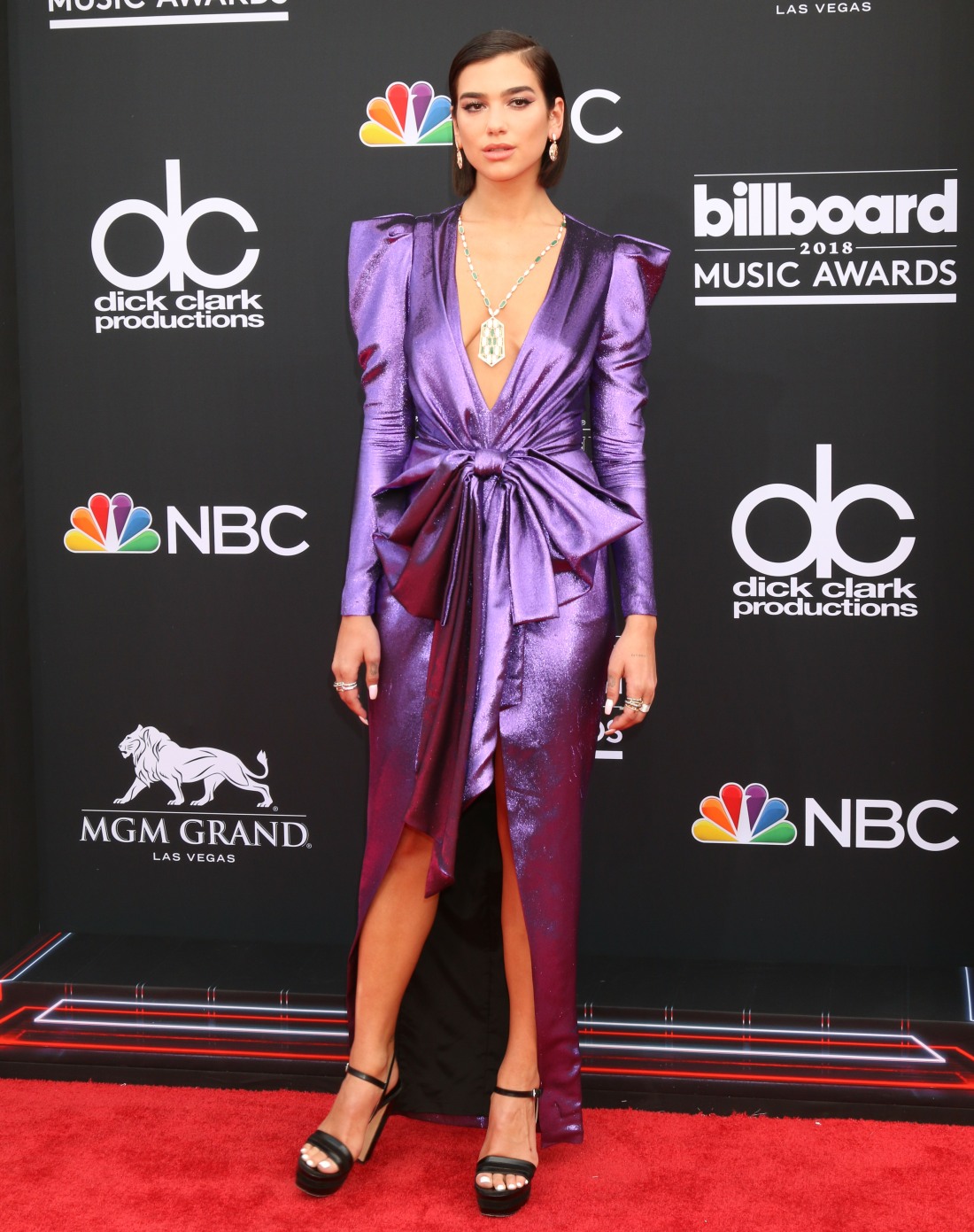 Does anything sum up Hailey Baldwin's more than this photo? Hailey Baldwin, miserable-looking in a sad beige gown. She IS beige. This is Alexandre Vauthier and she makes me sad. She's banging Shawn Mendes, just FYI. He could do better.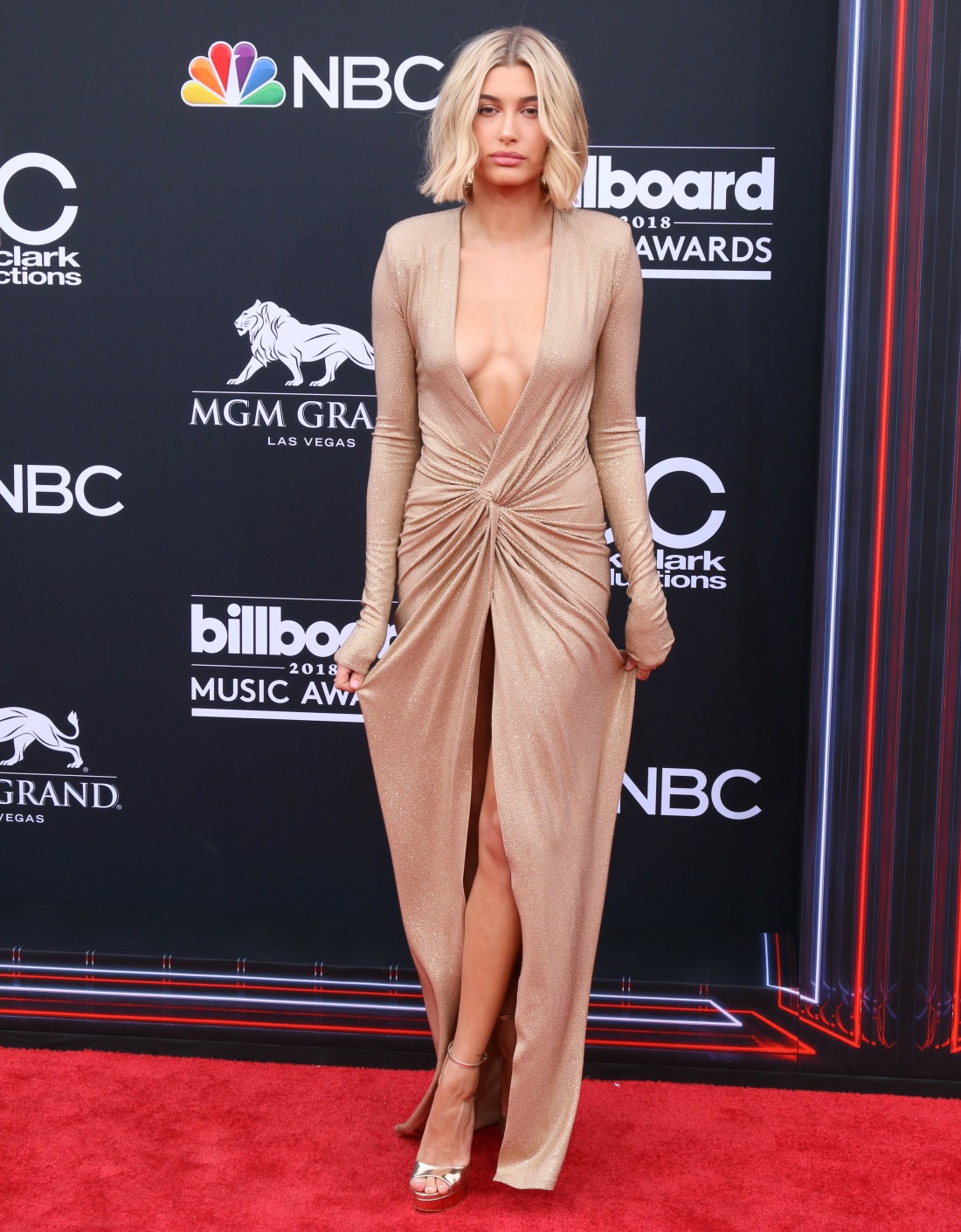 Ciara in Julien Macdonald Spring 2018. From the neck up, she's gorgeous as usual. But she's another one who doesn't seem entirely convinced of her dress. Which I understand, this really isn't that great.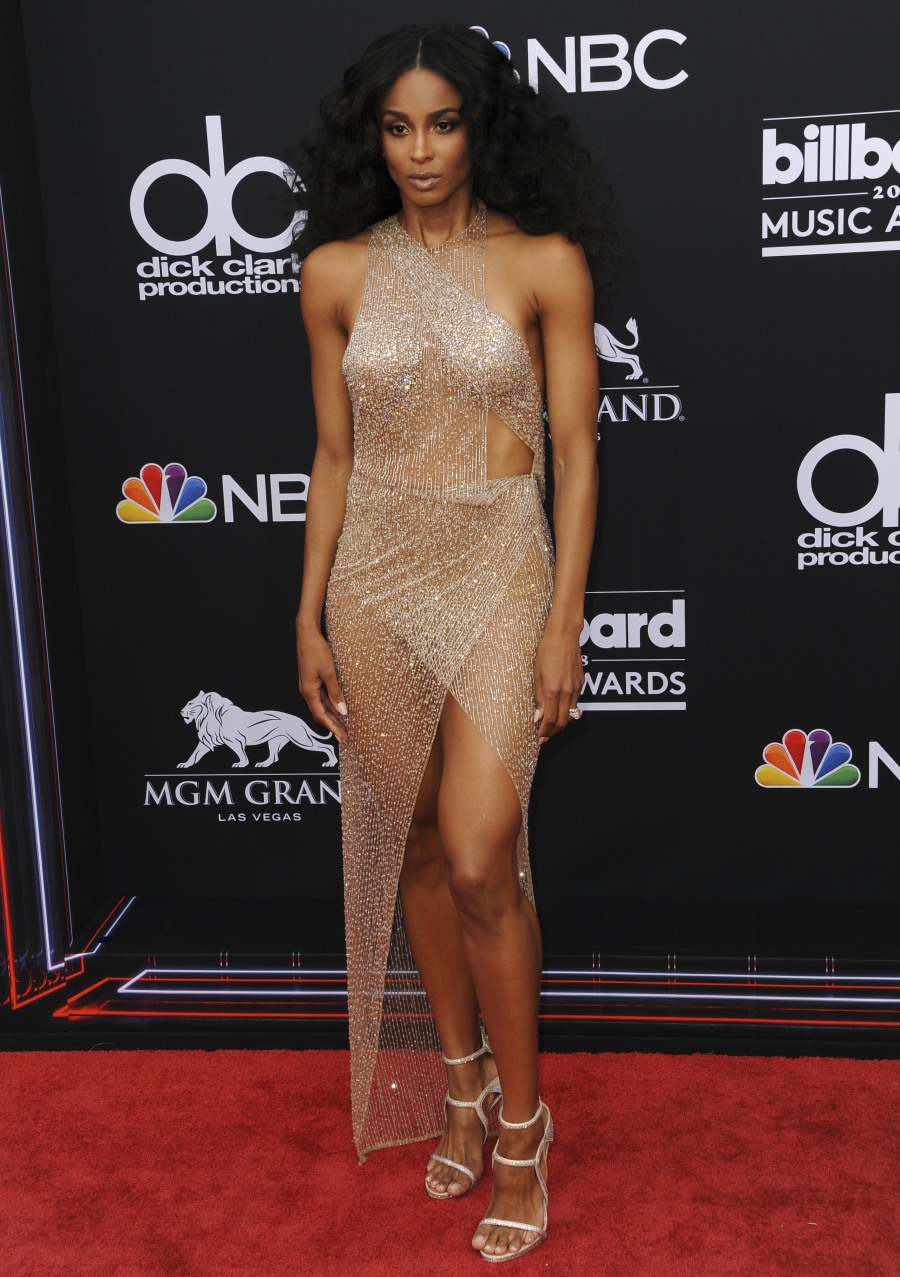 There's something that just feels right about Halsey in a bad mullet dress. This is Redemption Fall 2018.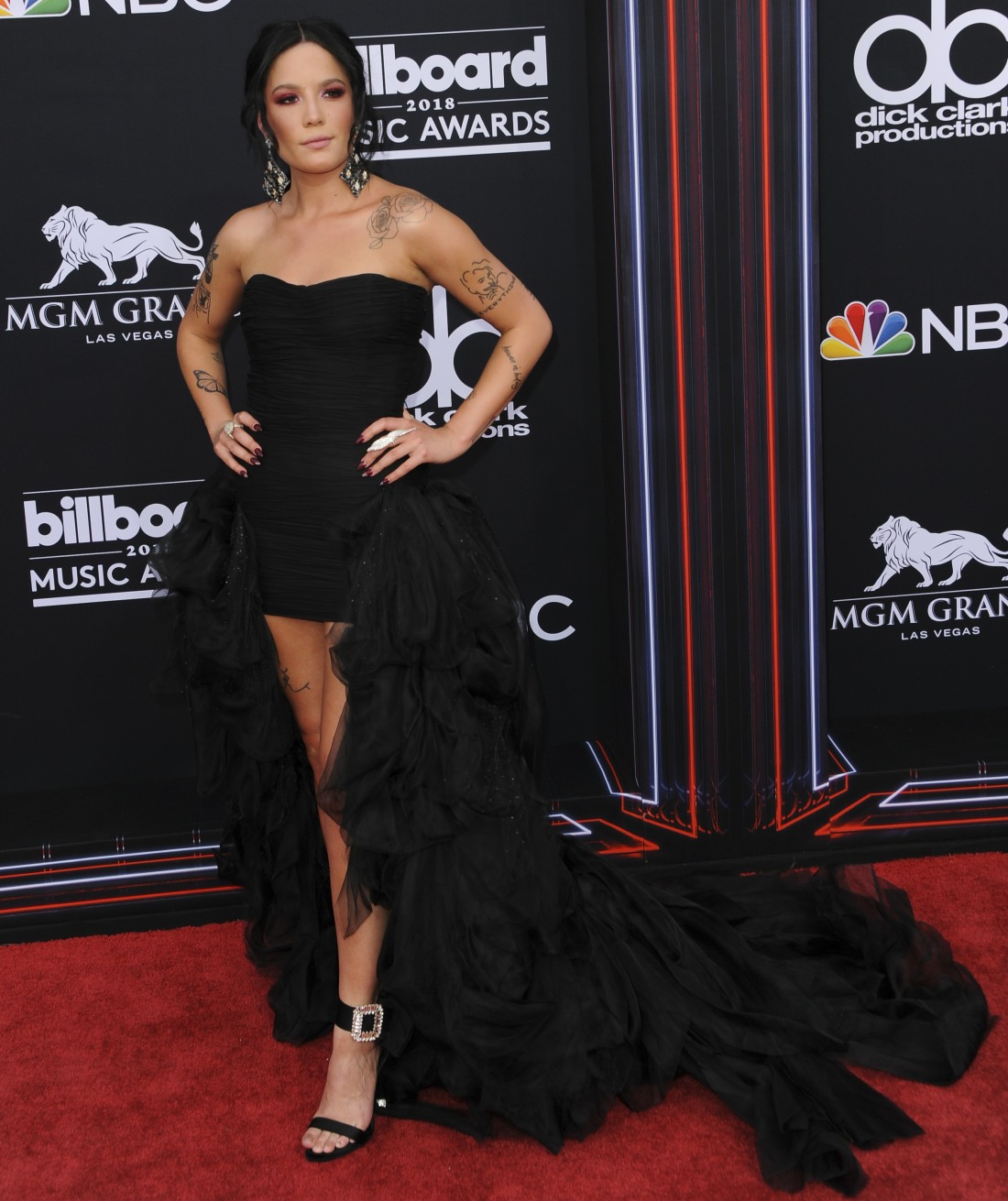 Photos courtesy of WENN.