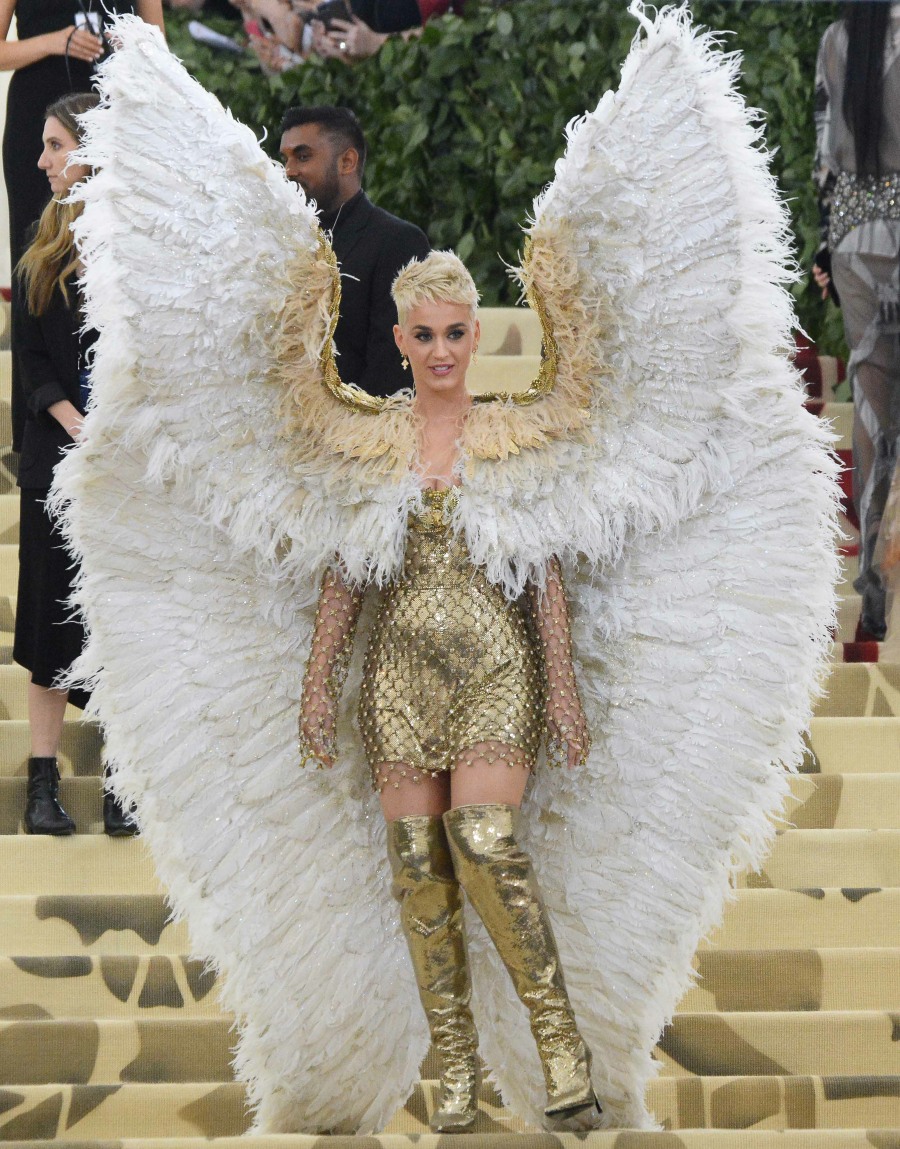 For the life of me, I still don't understand the criticism of Meghan Markle's Givenchy wedding gown. Critics claimed that it wasn't fit properly, or that Meghan had lost a significant amount of weight just before the wedding. Like, a team of ateliers was working on this gown and they would have done anything to get it just right. So what makes people think they didn't get it right? Because it was a bit loose? Because it wasn't skin-tight? Clearly, Meghan didn't WANT body-con. She didn't want it too be crazy-tight. She wanted some "give" because she knew she would be standing and sitting and walking. But some people just have to pick-pick-pick. People like… Katy Perry.
Katy Perry tells it like it is! On Sunday, the 33-year-old pop star opened up to ET's Lauren Zima about this weekend's biggest event – Prince Harry and Meghan Markle's royal wedding – during night one of the American Idol finals.

"I would have done one more fitting," Perry quipped of Markle's stunning Givenchy gown. "I'm never not going to tell the truth! One more fitting, but I love you."

The Idol judge added that she preferred Kate Middleton's 2011 Alexander McQueen bridal look, declaring, "Kate, Kate, Kate won, Kate won!" Despite her slight criticism of Markle's dress, Perry couldn't be more thrilled for the newlyweds.

"I'm so happy for them, and, you know, I don't know them from Adam, but it's amazing what she's doing with all this, her humanitarian efforts," she said. "You know, the fact that she's a proud feminist, I love all that. I support her as another woman and love her and wish them both well."
Since Katy did the comparison, I'll go along: Kate and Meghan's wedding gowns reflect their personalities. Kate's gown was tight, pinched and fussy, with extra doily realness. Meg's was elegant and deceptively simple. Meg's was comfortable-looking and chic, and Kate's was obvious. As I said… with the quality of people working on Meghan's gown, why do you think that it didn't fit her exactly the way she wanted it to fit?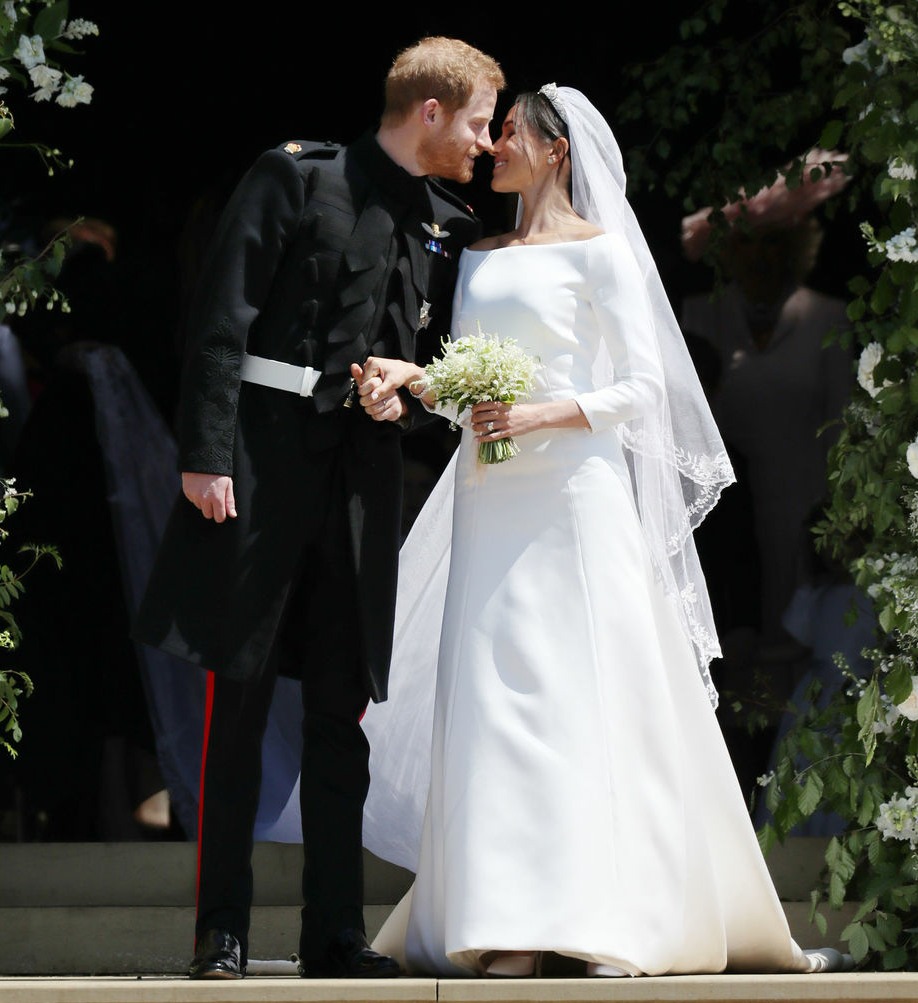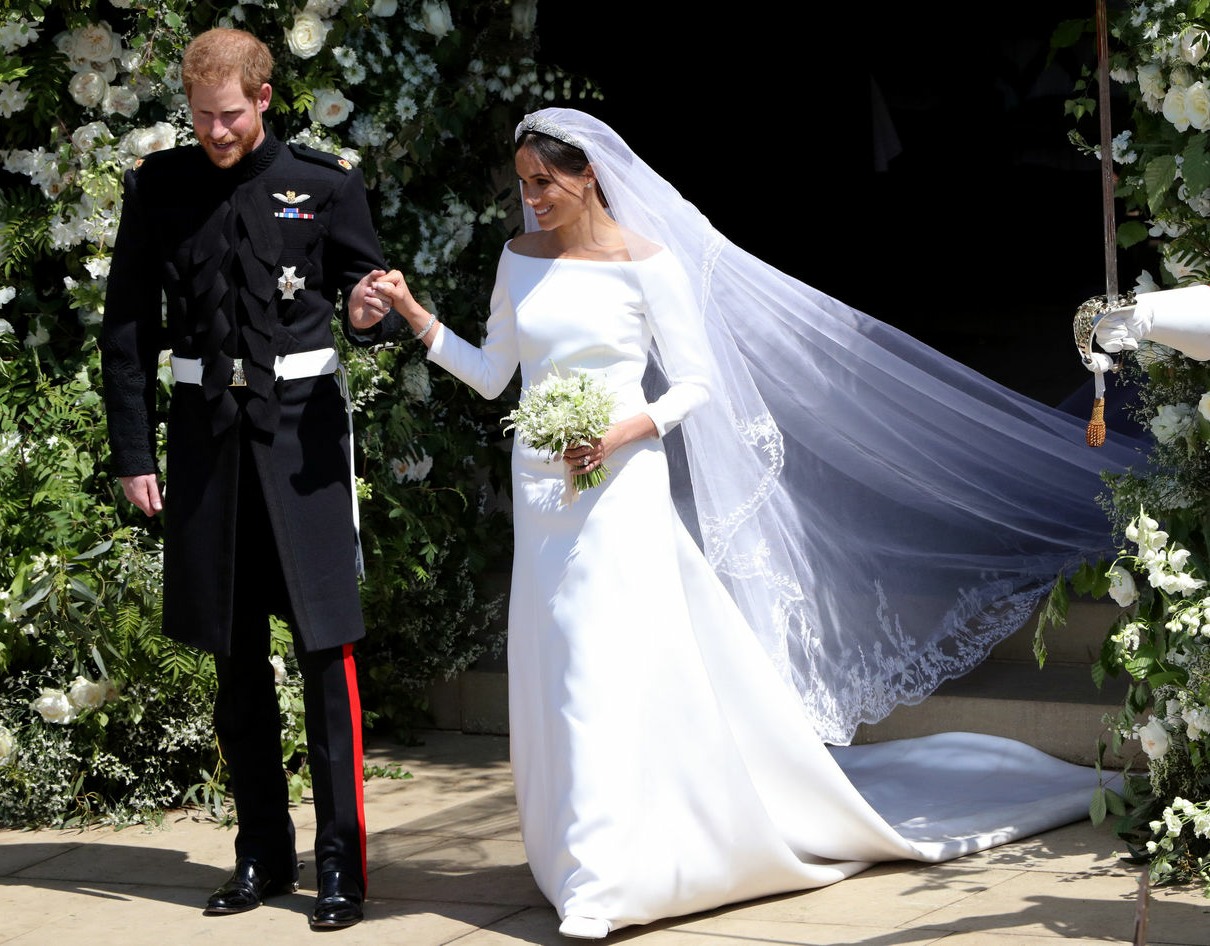 Photos courtesy of WENN, Pacific Coast News.