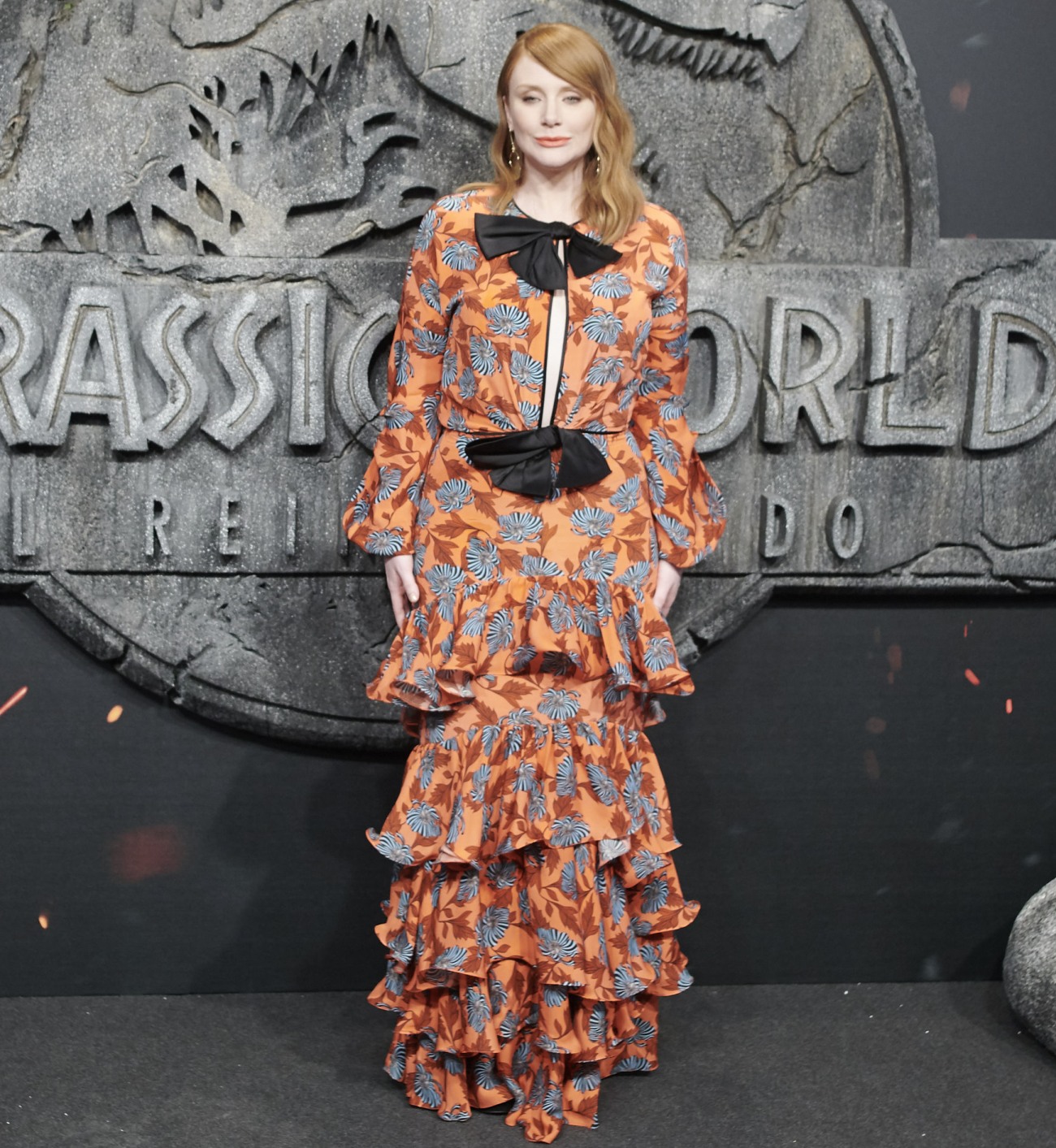 Here are some photos of Bryce Dallas Howard and Chris Pratt at the Madrid premiere for Jurassic World: Fallen Kingdom. Bryce's whole deal – one of her main causes – is that she rarely, if ever, gets clothes for free. Because she's just slightly bigger than the average size in Hollywood (the average size is zero or two, where Bryce is maybe a 6 or 8), Bryce doesn't get to borrow clothes from major designers, and they often won't alter existing gowns to fit her. So she ends up buying a lot of the stuff she wears on red carpets, and re-wearing those pieces over and over. If I had to do that (and I was a celebrity), I would buy really simple, well-made pieces and invest in some fun accessories to make those simple dresses look different.
But Bryce goes in a different direction. She chose to wear this Johanna Ortiz dress which… first of all, this is a really bad, unflattering dress. I truly hope she didn't buy this. I hope this is one of those rare moments when she got to borrow something. But if she did buy it… why?? Why would you choose such a notably fug dress that you can't really re-wear a million times??
Anyway, the other interesting story is about the paychecks Bryce and Chris received for this sequel. I'm not sure what their paychecks were for the first one, but for Fallen Kingdom, Pratt is getting $10 million and Bryce is getting $8 million. It's a good news/bad news situation with some nuance. Pratt is more of a household name than Bryce. He has more of a "proven" box office track record. And he's still only making $2 million more than her. On the other side, by all accounts, they are the two real stars of Fallen Kingdom and you could make the argument that they clearly deserved equal pay. People have very mixed opinions about it – I don't think the pay disparity is that egregious, although I'd be willing to bet that Pratt has some kind of backend deal and Bryce doesn't, which means he will be getting paid more if the film performs well.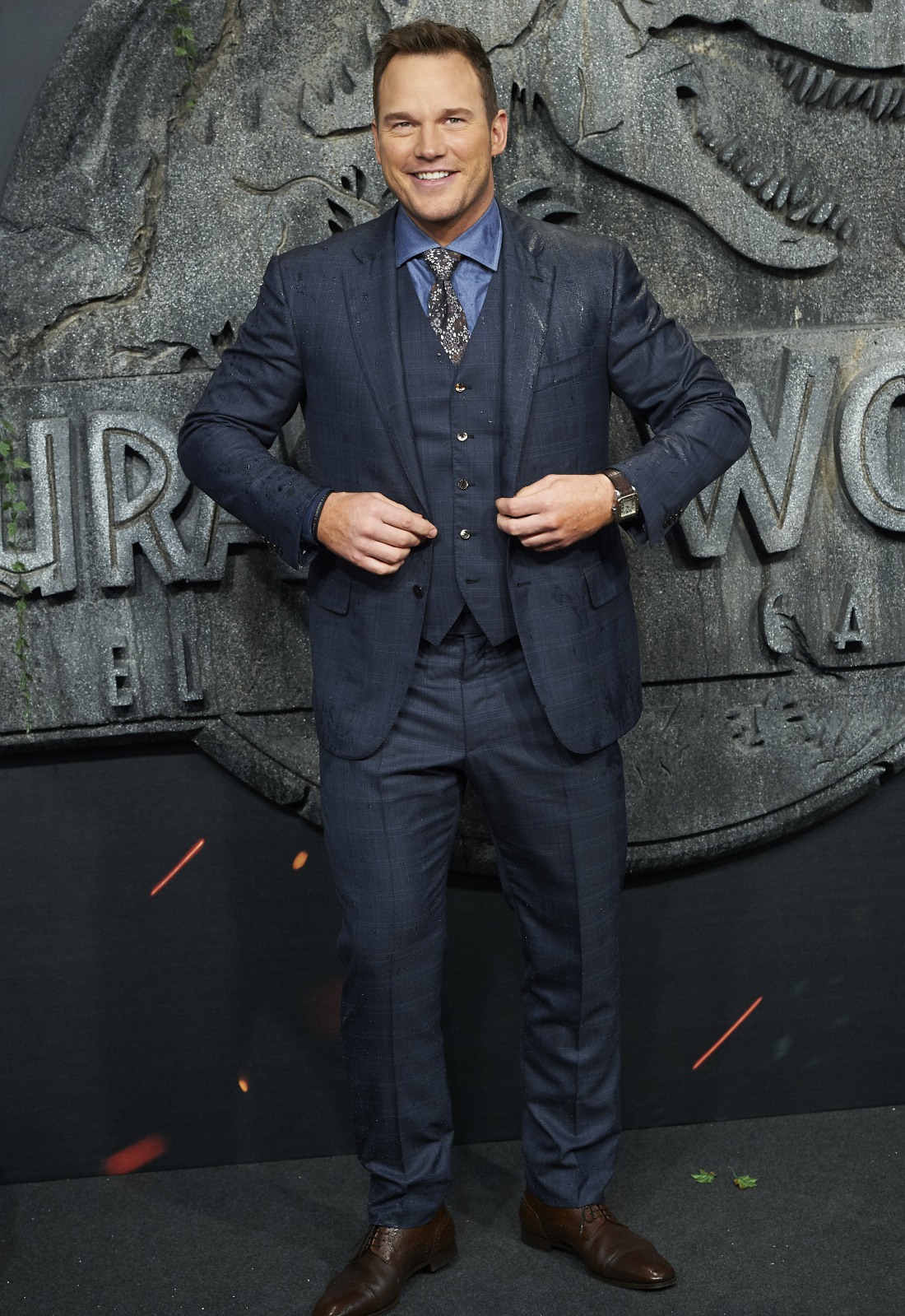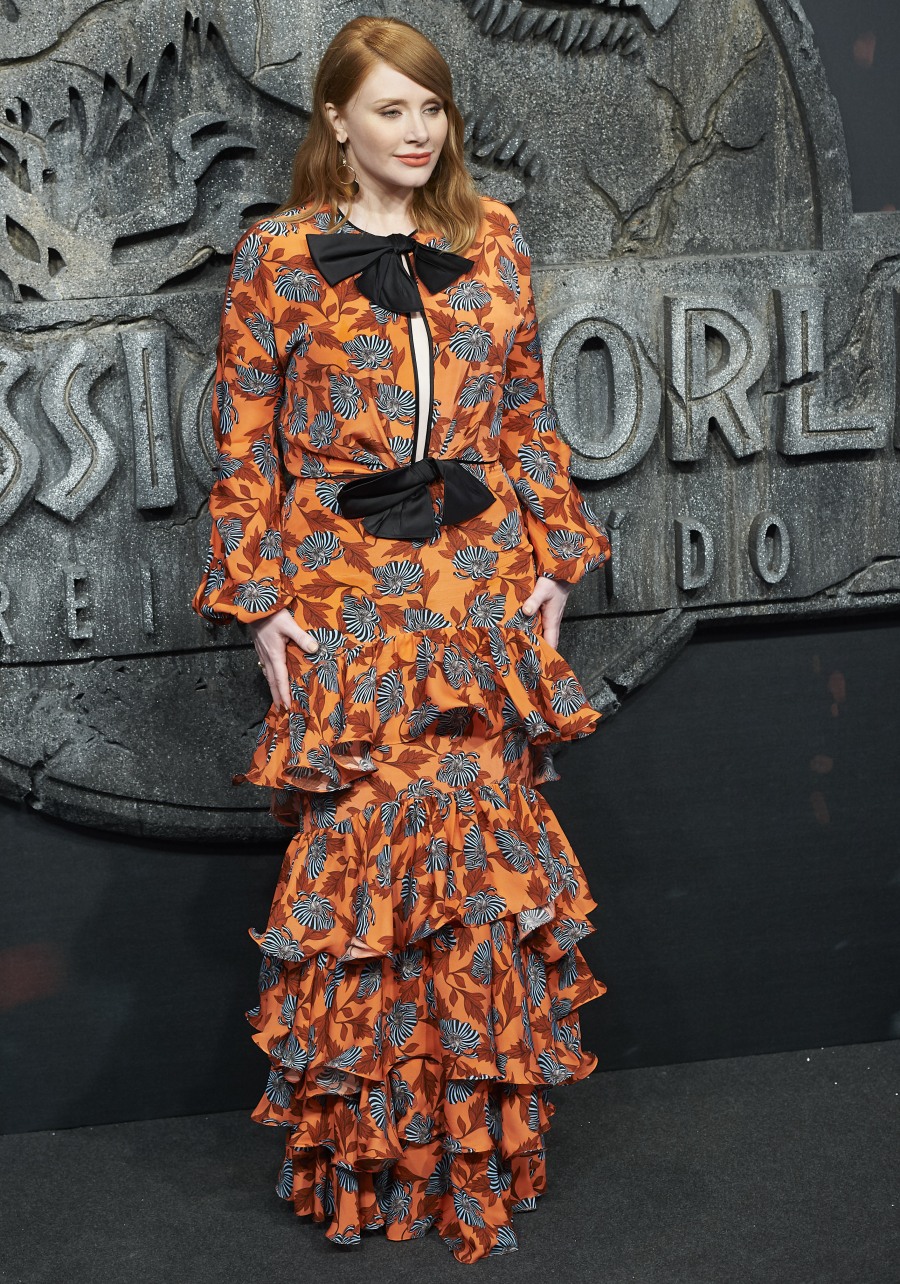 Photos courtesy of WENN.