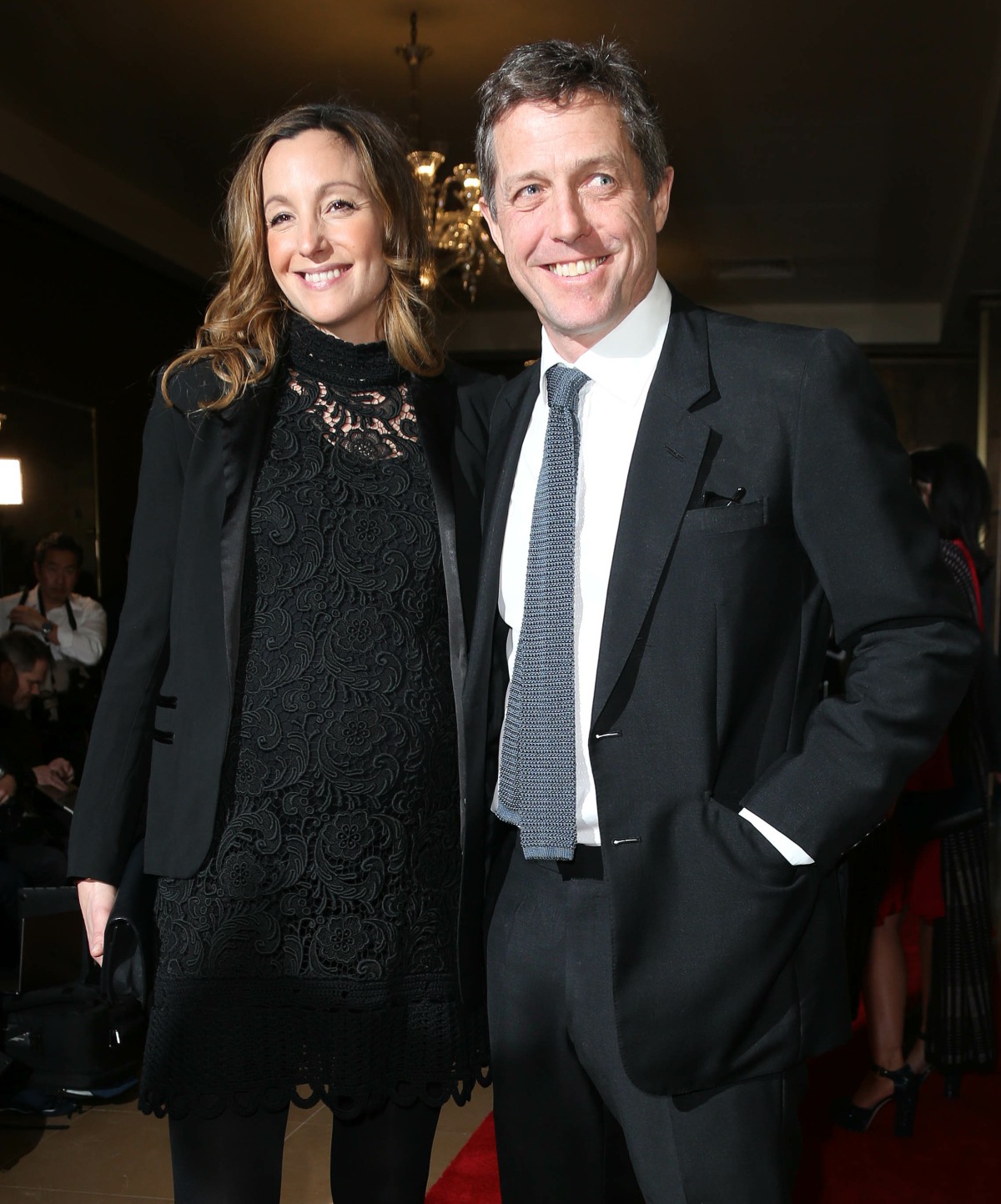 I had to do a ridiculous amount of research on this, because Hugh Grant is so friggin' messy. Hugh Grant was one of those celebrity men who were famous for being unmarried, famous for never wanting to be married and never wanting to be "settled down" with a woman. Then Tinglan Hong happened – she was basically some minor hookup for Hugh, and she got pregnant. He bought her a house and she gave birth to a daughter, Tabitha. Then he seemed to double-down on Tinglan and he got her pregnant again, a few years later. They welcomed Felix Grant in 2013. Felix's birth was notable because Tinglan was pregnant around the same time as Anna Eberstein, Hugh's on-again/off-again girlfriend. Anna gave birth to Hugh's son John Mungo Grant in 2012, and then Anna and Hugh had another baby in December 2015. Then Anna got knocked up again at some point last year, and I guess she gave birth at some point this year? So Hugh Grant is 57 years old and the father of five young children with two women. And now he's going to marry one of them.
Hugh Grant is finally getting married at 57, The Sun can reveal. The actor, one of Britain's best-known bachelors, is to tie the knot with Swedish girlfriend Anna Eberstein, 39, later this month. The engagement emerged in wedding banns posted at Kensington and Chelsea register office, near the couple's $13 million home in West London. The official notice of the forthcoming marriage was on display on screens in the office at Chelsea Old Town Hall.

A source said: "This is a day none of Hugh's friends ever thought would come. He will soon be a pensioner and has finally become a family man."

The star, who has three kids with Anna and two with former flame Tinglan Hong, has dated a string of women. But after meeting retail director Anna in a London bar six years ago, Grant finally appears to have settled down.
He met Anna six years ago in 2012, but he still got Tinglan pregnant again around the same time. But sure, happy story. As I said, Hugh is a mess. A glorious mess surrounded by babies and dirty diapers. I would imagine Hugh is probably Alec Baldwin-ing this situation, in that he expects Anna and Tinglan to do the bulk of the childrearing and he'll just pop by to get one of them pregnant occasionally. I wonder why Anna gets to be super-official and Tinglan never got that chance? And I also wonder if Hugh felt like he should marry Anna after she did all of the baby stuff. ¯\_(ツ)_/¯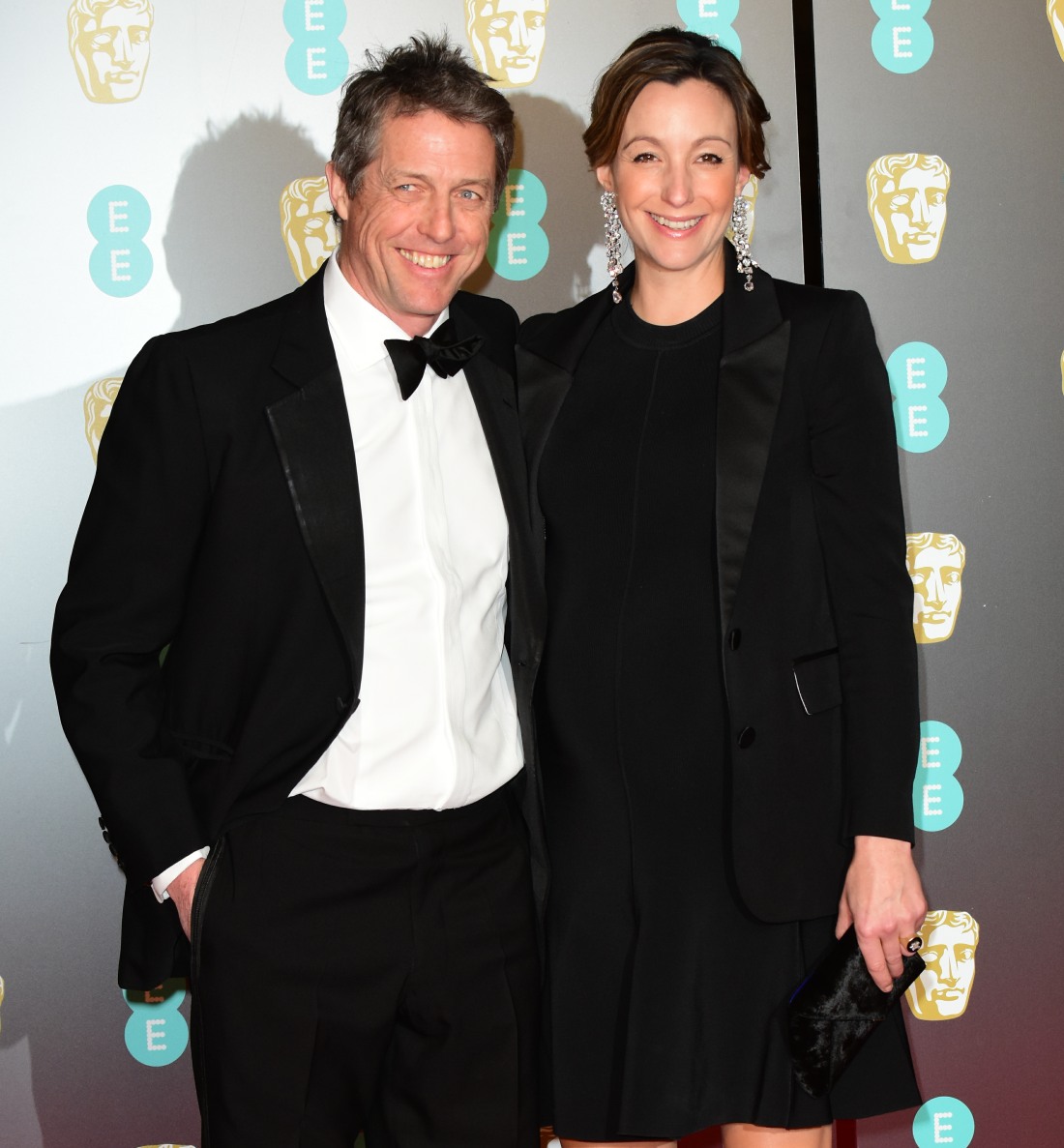 Photos courtesy of WENN and Joe Alvarez for WENN.