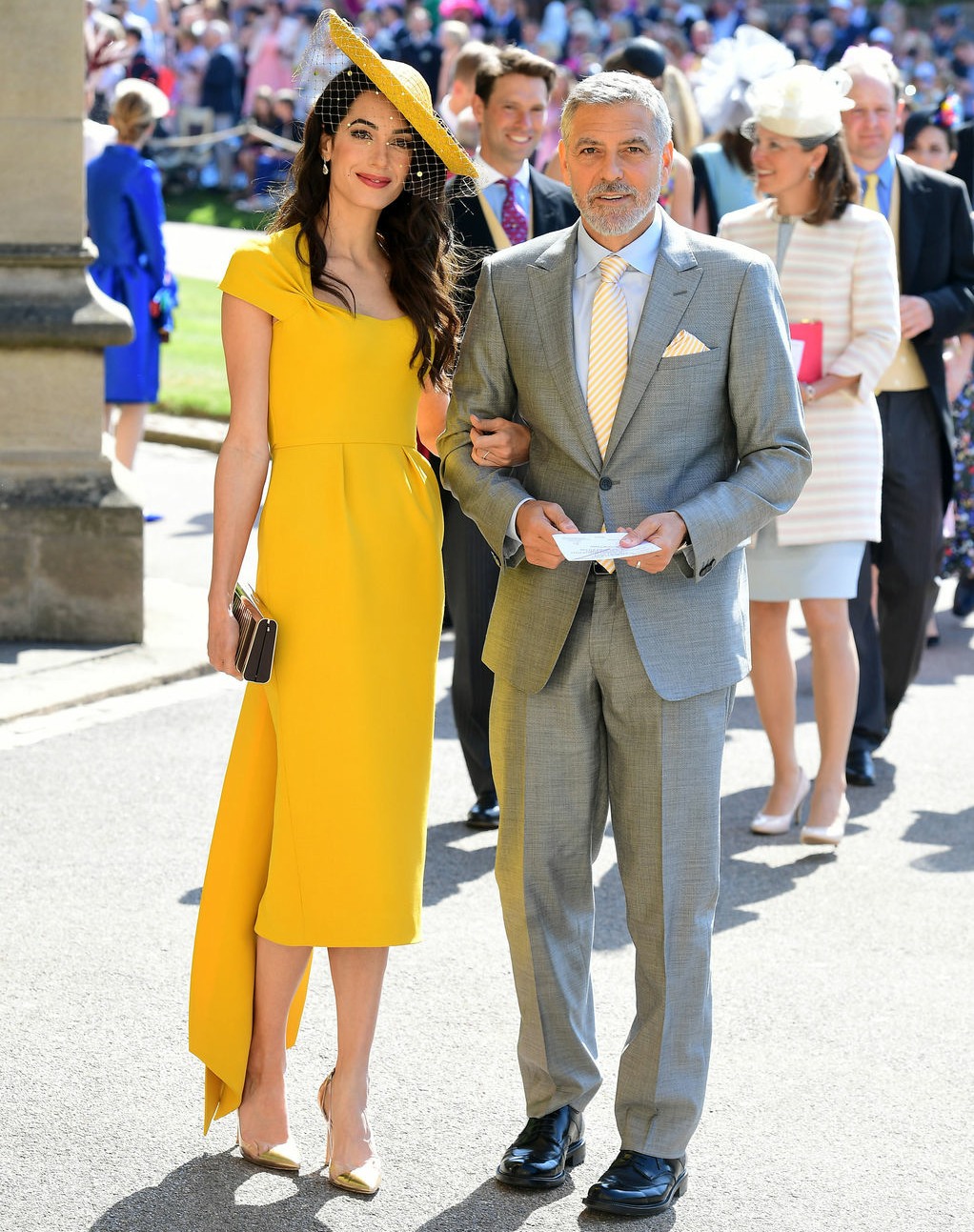 Despite all of the theories floated around, I still have zero clue as to why Amal and George Clooney were invited to Prince Harry and Meghan's wedding, and why they were given such prime-location seating. Some of you suggested that Meghan and Amal know each other from their work at the United Nations… which, no, I seriously doubt that. Some suggested that George was invited because he spoke out against the tabloid press in the 1990s. Which would be a really weird reason to invite someone to your intimate wedding. I did enjoy the theory that George and Amal donated some major money to one of Harry's big patronages, and in exchange, they got the invitation that way, a sort of tit-for-tat, pay-to-play thing. That makes more sense than anything else. But here's another theory, one that I just came up with: what if George was invited as some kind of liquor sponsorship??
Having George Clooney at your party is always a good way to liven things up. The two-time Oscar winner isn't just a great actor, a talented director, a dedicated father and a passionate humanitarian — he also knows how to pour a mean drink, which is apparently a skill he showed off during the exclusive royal wedding reception.

A source tells ET that the 57-year-old movie star briefly served as a bartender for Meghan Markle and Prince Harry at the star-studded reception, held at Frogmore House in Windsor, England, on Saturday evening.

"George hopped behind the bar and was actually bartending for a bit," the source said. "He poured Casamigos drinks and shots and got everyone dancing!"

Clooney and longtime friend Rande Gerber — husband of Cindy Crawford — co-founded the Casamigos Tequilla brand in 2013, before recently selling it to English Alcohol company Diageo last year for a princely $700 million.
It's just too much… and if it was done with Harry and Meghan's knowledge, this is tacky AF. You don't shill your tequila brand AT THE ROYAL WEDDING. Why was Casamigos even on hand at the bar? It's Windsor Castle – surely, the liquor on hand would have been British-labeled whiskeys and gins, maybe some good-quality vodkas. But seriously, imagine that: imagine that George and Amal were invited to the wedding because of some kind of tacky Casamigos sponsorship of the wedding after-party. Here's another wrinkle: Princess Eugenie's fiance Jack Brooksbank is an "ambassador" for Casamigos. What if all this time, George and Amal's tenuous connection to Harry and Meg wasn't some high-minded UN program or charity, but a connection to the fiance of Prince Harry's cousin, whom they pay to shill Casamigos in the nightclub he manages?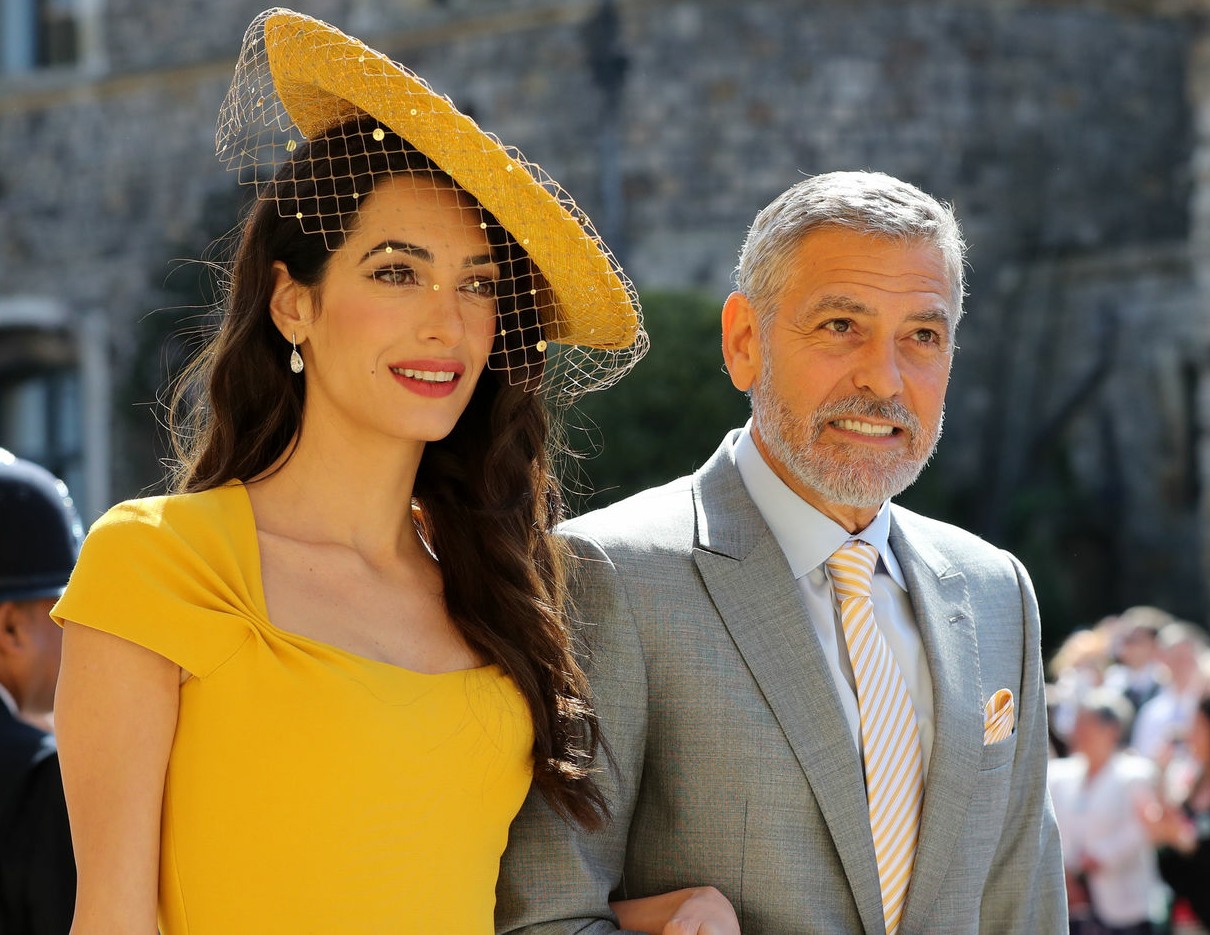 Photos courtesy of WENN, Pacific Coast News.